News, Vision & Voice for the Advisory Community
With dysfunctional behavior in his sites, the big advisor will go 24 hours straight if necessary in webcast marathon
February 1, 2011 — 5:44 AM UTC by Brooke Southall
RIAs were buffeted with clients who presented them this stark choice in 2008: get my assets out of equities or lose me as a client.
Many advisors stood their ground in these situations but plenty caved in to the pressure. These advisors could repeat that mistake in the future – both when the market goes irrationally high or low. When the market goes up, clients start demanding more risky, high-flying stocks.
With these emotionally susceptible advisors in mind, Mark Matson is creating a marathon coaching session both to the 400 advisors who he manages $2.9 billion of assets for and also for their 13,000 end clients from his offices in Cincinnati – and to the public at www.Livestream.com/Markmatson.
Caterers
It will include three people presenting the material, four cameramen, five people in the control room, make-up people and catering personnel. He expects the manpower in total to be between 20 and 30 people. He's willing for the event to go 24 hours though it may go as few as 10 hours.
The event's content will be the material for a book, The Fourth Factor, that he's publishing this summer. In short, the fourth factor is behavior and how to maintain the discipline necessary for success. Mark Matson is the author of several books on investing, makes appearances on CNBC and Fox Business News and built his business from scratch over the course of 19 years. See:Advisor Spotlight: Mark Matson on his $2.7 billion investment coaching business
Today, Matson promises to zero in on the three ways that an advisor needs to be prepared mentally to keep from giving in to irrational demands from clients.
Catharsis
First, the advisors need to have a catharsis of accepting themselves and their behavior as dysfunctional.
Second, they need some true education on how to build portfolio.
But the third component – having a support group – is what Matson intends to drive home. He simply doesn't believe that many advisors can stick to their discipline in isolation. He uses the example that everyone knows how to lose weight – eat less and move more.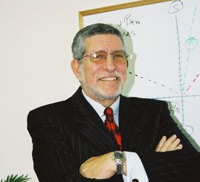 Fred Taylor: Mutual fund flows told
the stories of advisors panicking in
2008.
But the ones who succeed are the ones in Weight Watchers, which offers the support. Alcoholics Anonymous is another good example, he says. He believes that advisors need to join groups and that they need to help their investors to do the same.
"Fear and panic love isolation," he says.
With this isolation factor in mind, Matson advocates that advisors find a way to make a daily contact with clients by one medium or another – a prescription that he admits is surprising inits frequencyb to most advisors. "It can even be Facebook." He believes the daily contact is necessary to counter the daily barrage from newspapers, CNBC, radio, E*TRADE commercials and others that incite investor emotions daily.
Fred Taylor, principal of Professional Associates Wealth Counseling, says the proof that advisors panic under client pressure can be seen in the massive outflows that occurred in equity mutual funds in 2008 – many of them controlled by advisors.
Massive outflow
"You had a massive outflow that were handled by advisors." He uses Matson to invest his assets and Matson uses Dimensional Fund Advisors as a primary subcomponent for his mutual funds . He declined to disclose AUM.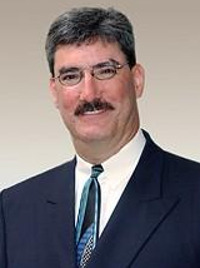 Leonard Raskin: You can't sell out
your client.
Leonard Raskin, principal of Wealth Advisory Partners in Sparks, Md., which manages $125 million of AUM says he is actually experiencing the otherside of the emotional coin with his clients – ones who want to get more money into a rising market.
"People want more equities and it's only been two years since they wanted out and many of them are the same people," he says.
Raskin adds that the support he gets from other advisors is extremely valuable to manage the pressure exerted by clients in these situations. "It's very tough. We talk a lot. We meet a lot. It's drilled in to you. You can't sell out your client. You hurt them more (by doing so) than they hurt you (by leaving)."
Psyche killer
Such emotional vulnerability is not a character flaw, Matson says.
"It's one thing to ask: can you take the heat? Nobody could foresee in their psyche what it would be like to see their clients panic."
---
---
Share your thoughts and opinions with the author or other readers.
Michele Free said:
August 15, 2012 — 3:53 PM UTC
People are always stronger with a support system. Mark Matson offers Investment Coaches an effective way to create a business model and a marketing plan with national networking. We are proud to be a part of this enterprise.
We are Prestige Wealth Management in Colorado: http://www.PresWM.com
---
---