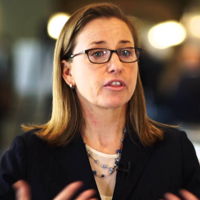 The Boston giant's push is more about RIA self-help than the third-party integrations TD Ameritrade makes hay with but now Schwab Advisor Services may be pushed to respond.
October 17, 2018 — 3:24 AM UTC by Brooke Southall
Brooke's Note: With the possible exception of AssetMark's Mukesh Mehta who was the godfather of APIs at TD Ameritrade, perhaps nobody has pushed the open code concept ahead as much as Eric Clarke has at Orion Advisor Services. See: Eric Clarke rolls the API ...