News, Vision & Voice for the Advisory Community
The bullish Chicago data company leads a fourth round of funding for YCharts and one of its managers left to help the start up
June 2, 2015 — 5:03 PM UTC by Lisa Shidler
Brooke's Note: It is dumbfounding how much of its market Bloomberg controls. The New York-based data company is staggeringly more expensive than its rivals and has stultifying antiquated (albeit perfectly effective) "terminal" technology. Morningstar, so it seems, sees that freight-train sized opening. As such, it has been a very active minority stakeholder in YCharts in a bid to wrest control of a segment of the Bloomberg empire away by charging less, customizing to wealth managers and using a web browser rather than a terminal. YCharts' CEO says the latest funding is a sign of big growth. Skeptics are not so sanguine. Read for yourself.
Morningstar Inc. just injected another round of funding into data provider startup YCharts Inc., taking the lead in a $6 million push intended to dramatically the boost growth of the six-year-old firm. See: Morningstar takes a big stake in a startup gunning to be the Bloomberg for RIAs.
In the process, the Chicago-based firm lost one of its own managers to the cause: Jeremy Diamond, 42, formerly head of buy-side products for Morningstar, is now leading an enterprise team at YCharts as chief revenue officer.
Morningstar led YCharts' fourth round of funding. Neither YCharts nor Morningstar would disclose how much Morningstar gave in this round, but it was just able to maintain its 20% ownership. This most recent round of funding brings YCharts to a total of more than $14.5 million raised since it was founded in 2009.
Morningstar has been active in moving beyond its lineage as a fund tracker toward a desired destiny as advice intelligence provider extraordinaire. See: Why Morningstar's purchase of ByAllAccounts might be a bigger deal than its paltry $28-million price tag shows.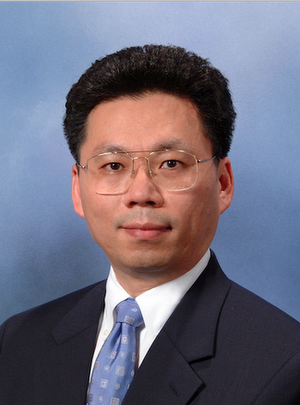 Ted Tsung: If Morningstar was upping
its ownership to 40% you'd know
they're betting on a winning horse
but they're keeping it the same
at 20%.
YCharts, also based in Chicago, has a grandiose mission: to wrest the financial services data business from dominant players like Bloomberg, Dow Jones and Reuters. It plans to do this by providing a Bloomberg-like data service of financial indicators, equities, mutual funds and ETFs, but at a fraction of the price of its competitors. YCharts charges $3,600 annually for one user compared to Bloomberg, which charges more than $24,000 a year. See: BloombergBlack rematerializes as CircleBlack minus Bloomberg.
'Lots of rounds'
But this extended show of faith by Morningstar cuts both ways: it's also causing industry leaders to question if YCharts has been unable to reach its initial promise and whether another infusion of money is the answer. The fact that the company is dipping into a fourth round of funding is a red flag, says Ted Tsung, chief executive of AppCrown LLC in Oakland Garden, N.Y., which provides RIAs and banks the middleware and servicing of Salesforce CRM software. Tsung was also the former chief technology officer of Thomson Financial from 2001 to 2006.
"It is a lot of rounds. If you look at historical investments, the fourth round is usually the 'live or die' where investors decide to give it one more shot before we call it quits. If Morningstar was upping its ownership to 40% you'd know they're betting on a winning horse but they're keeping it the same at 20%."
Carpenter disagrees that a fourth round of financing should be read as a sign of distress — but rather the opposite.
"Many successful companies attract multiple rounds," he says "This was our largest round to date, indicating investor enthusiasm for YCharts and its prospects. And we have been highly capital-efficient, building our platform and now sales team on a very small investment base."
Free is out there
YCharts is facing an uphill battle because most advisors think they can get the same data for free from their custodians, or from Yahoo Finance or Google," Tsung says.
"They're all trying to gain the market. But most advisors don't want to pay $300 or $3,000 a year. See: Investing In the Digital Age: How RIAs could start a free-data revolution and why it won't bankrupt the vendors.
In his opinion, YCharts' best bet is to expand its offering, perhaps partnering with a firm like Envestnet Inc., or to offer more advanced data, such as model portfolios. See: Attack of the killer app: Dynasty targets the corner-office broker by combining Envestnet and Callan.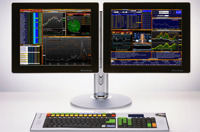 At least Bloomberg terminals look like
computers these days.
Broad-shoulders backing
Although this is the YCharts' fourth round of funding, it's just the third time Morningstar written a check. YCharts launched its first venture capital round in March 2010, raising a total of $1.5 million. Morningstar jumped in during the second round in April 2011, when YCharts raised $3.25 million and Morningstar bought its 20% stake by contributing $2.45 million. See: Why Morningstar's purchase of ByAllAccounts might be a bigger deal than its paltry $28-million price tag shows.
Then, in April 2013, YCharts raised another $3.875 million with Morningstar as a lead investor, retaining its initial 20% stake in the company. At that time, Reed Elsevier Ventures — the venture arm of London-, Amsterdam- and New York-based Reed Elsevier, which owns LexisNexis among other holdings — was the other lead investor.
In this most recent funding spree this spring, Morningstar once again took the lead but no one would release exactly what the firm contributed except to say Morningstar maintained its 20% ownership. Other investors this round include Reed Elsevier and a trio of Chicago-based VCs: the I2A Fund, Amicus Capital Partners and Hyde Park Angels. See: The case for Chicago as an epicenter of the RIA world.
All in the timing
One obstacle YCharts faces is complaints of information delays in an increasingly real-time world. When asked about the time lag, Tricia Rothschild, head of global advisor solutions at Morningstar, says the average delay is five minutes and, in any case, YCharts is geared toward advisors, not traders doing deals on a minute-by-minute basis.
"The timeliness of the data more than meets the needs of its users who are not high-frequency traders looking for instantaneous pricing. The data flowing through the YCharts system is within five minutes or so of the trade," she says. See: In wake of high frequency trading hoopla, Fidelity Investments is designing 'Sakura' to secure better trades for its 'shareholders'.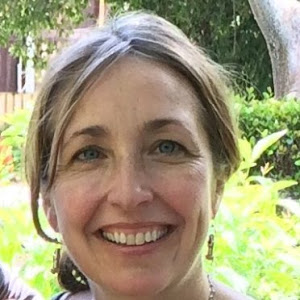 Tricia Rothschild: The timeliness of the
data more than meets the needs
of its users who are not
high-frequency traders looking for instantaneous pricing.

YCharts' co-founder Shawn Carpenter paints a positive picture of his firm's future. Although he declines to offer specifics when asked about growth, he says his firm has "thousands" of users and "millions" in revenues.
"The reason we did the capital raise is growth has really accelerated pretty dramatically since mid-last year," he says.
The firm has grown from 15 employees in August 2014 to almost 50 today and Carpenter says YCharts' sales are on the rise. Currently, there are 500 trial downloads of his firm's technology on a daily basis. Carpenter didn't say how many of those testers were converted into users.
The new funding will be used to beef up the sales team in an effort to attract larger firms. YCharts covers 2,500 ETFs, 42,000 mutual funds and a total of 400,000 economic indicators. Carpenter says his firm has been signing on more RIAs who are attracted to its balance of mutual funds. When the firm first launched, it only featured equities. See: 10 fund wholesalers and executives offer views about how they seek to add value for RIAs.
Google smarts
YCharts has formed strategic relationships with Schwab Advisor Services, TD Ameritrade, Commonwealth Financial Network and Dynasty Financial Partners, among others. These partnerships make the YCharts platform available to many thousands of leading investment advisors.
Carpenter, who spent three years working on data analysis for Mountain View, Calif.-based Google Inc. before starting YCharts, is convinced his firms' user-friendly aspects will ultimately make it a big winner for RIAs. YCharts, he says, is as easy to use as Google. See: What RIAs should know about my three days at Google's I/O conference.
Morningstar's commitment to YCharts is a sound one, says Rothschild of Morningstar.
"YCharts fills an important need in the market for advisors who are building their own portfolios rather than outsourcing the investment management piece to others. They help advisors find new investment ideas and monitor existing holdings in relevant and insightful ways."
She adds: "YCharts is a customer and a partner and we want to make sure that our data meets its needs."
---
Mentioned in this article:
YCharts, Inc.
Data and ratings for RIAs
Top Executive: Shawn Carpenter
AppCrown, LLC
Outsourcer, CRM Software, Tech: Other
Top Executive: Ted Tsung
---
---
Share your thoughts and opinions with the author or other readers.
Elmer Rich said:
June 9, 2015 — 4:29 PM UTC
A reality-check is always good since tech is primarily fueled by hype and failure is the main outcome. The article seems useful for a hard-headed, non-industry POV – "Why Has "Social" Failed In Fintech?" The author points out the risks of challenging Bloomberg – "The joke in finance is that the Bloomberg terminal is the most expensive social network in the world at $2,500 a month. There's truth to the joke. It's been a winner-takes-all market. Reuters failed in the last decade to build an alternative network. And more recently in 2013, Markit partnered with every leading investment bank and competitor of Bloomberg and tried again. But it failed in less than a year."
Link to full article – http://techcrunch.com/2015/06/08/why-has-social-failed-in-fintech/
---
---