News, Vision & Voice for the Advisory Community
By unanimous decision, a conservative nine showed no tolerance for retail mutual fund share classes that achieve such status with fat fees that directly or indirectly pay 401(k) administration freight
May 20, 2015 — 4:18 PM UTC by Lisa Shidler
Brooke's Note: Amid all the talk of creating a more transparent, client-first financial world, there are two sacred cows: 401(k) kickbacks, known as revenue sharing, and 12(b)-1 fees, known as a way to avoid upfront commissions by stowing the fees out of sight. Even the Department of Labor and SEC walk on eggshells around these institutions that pay so much industry freight. The Supreme Court may not have gotten the memo to tread lightly. The justices got stuck, it seems, on legal tenets and this interesting ruling makes a precedent. Industry experts offer honest disagreement about the SCOTUS ramifications but it seems clear that fiduciary advisors will have a harder time stuffing client portfolios with mutual funds that are overstuffed with fees so that the "sharing" can begin in a back room. Another aspect to consider here — the broker-first crowd is now getting rigorous scrutiny from two of the three branches of government — executive and judicial. You might attribute that to politics except that the Supreme Court is mostly conservative and the executive branch, so I hear, is not. Can somebody please explain duty of care to the U.S. Congress?
A unanimous decision just handed down by the U.S. Supreme Court could impact mutual fund selection by delivering a broadside to two mainstays of advisory cash flow: 12(b)-1 fees and revenue sharing.
On Monday, the nation's highest court vacated a ruling by the 9th U.S. Circuit Court of Appeals regarding Edison International, a public utility holding company based in Rosemead, Calif. that was sued in 2007 for violating its fiduciary duty. In Tibble v. Edison, 20,000 employees filed a class action claiming the firm was wrong in purchasing expensive retail mutual funds when the less expensive products were available in institutional class. See: How the new 12b(1) fee restrictions could transform the financial advisory industry.
Old, cold but not fine
Lower courts dismissed the claims of pricey retail funds on the grounds that a six-year statue of limitations had elapsed. The employer chose three retail classes in 1999, more than six years before the plan participants filed a lawsuit claiming this was imprudent.
But now the case will return to the Ninth Circuit, which will tackle the issue of retail funds vs. institutional share class. Industry leaders say that is a huge distinction and that the ruling will have a widespread impact on advisors — and especially brokers — who only offer funds stuffed with 12(b)-1 fees.
The only difference between a retail fund and an institutional fund is the fees they charge but that difference is a big one and that's why the decision may result in collateral damage to such fees, with particular attention on 12(b)-1 fees that are set deliberately high in order to pay, by revenue sharing, all the vendors involved in providing a 401(k) plan and its investments. See: 401(k) industry flummoxed over Yale professor's 6,000 'threatening' letters to plan sponsors.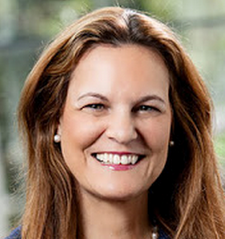 Marcia Wagner: If you're a large
plan and institutional share classes are
available, it's hard to justify retail
mutual funds.
"There are two large takeaways. If you're a large plan and institutional share classes are available, it's hard to justify retail mutual funds," says Marcia Wagner, attorney at Wagner Law Group in Boston.
The other takeaway, she says, is that set-and-forget fund selections in 401(k) plans, as with target-date funds, could be a thing of the past. See: Why I use target date funds for some 401(k) clients in my RIA but with exaggerated scrutiny and care.
"The statue of limitations will be hard to argue because you can't argue the fund choice was old and cold and fine. You have to continue to complete due diligence."
In this particular case, the participants claimed that their retirement plan had a selection of 40 funds, six of which were retail share class funds and thus more costly than institutional share class funds.
Too narrow to signify?
But another attorney who specializes in such cases says the Supreme Court's decision is a narrow one and its ripple effects will be minimal.
"I don't think you can read that much into this. It was a three- or four-page document and their analysis and focus was so narrow," says Jason Roberts, attorney and chief executive with Pension Resource Institute LLC. "They are looking specifically at the six-year timeframe. It was such a narrow ruling that I think it's really dangerous to say the Supreme Court is saying this or that. They're saying, 'we've got millions of cases and we're focusing on a very narrow issue.'"
But Wagner wonders how business as usual can continue for stockbrokers' 401(k) businesses.
"I think this will be hardest among advisors who aren't fiduciaries and live on variable compensation such as 12(b)-1 fees. This will be a tough ruling for them. I think advisors who make a living on retail mutual funds in defined contribution plans may have to justify why and explain their choice of share classes more than they did before. I think it's going to be hard for investment committees to choose retail over institutional. There has to be a damn good reason why you'd choose retail and maybe the retail services are better. It's going to be harder to justify retail."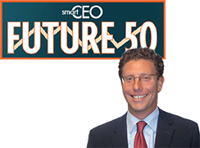 Todd Cipperman: We believe the SEC
would apply the same standard to
investment advisers outside the ERISA context.

Deep impact
However, if the Securities and Exchange Commission takes its lead from the Supreme Court the repercussions could be severe enough to affect advisors outside the 401(k) realm, says Todd Cipperman, principal of Cipperman Compliance Services.
"We believe the SEC would apply the same standard to investment advisers outside the ERISA context. An advisor that selects the higher-cost-share-class mutual funds when lower-cost shares of the same funds are, or become, available may breach its fiduciary duty. And, this monitoring duty continues throughout the adviser-client relationship," he says in an e-mail.
Some big brokerage firms have already pledged to purge high-fee share classes from fiduciary accounts. In its recent ADV filing, the Charles Schwab Corp. said it will begin that process in June for the client accounts of Schwab Private Client, its $65-billion RIA. See: Schwab will take a machete to Schwab Private Client hyper-fee fund holdings but still steer assets to high-margin OneSource, ADV says.
"Beginning in June 2015, Schwab will periodically review Schwab Private Client (SPC) accounts to identify mutual fund shares that may be eligible for a tax-free exchange with a lower-cost share class of the same fund and may initiate such exchanges as detailed in the SPC agreement," the ADV states.
This proactive move on Schwab's part could avoid costly lawsuits, but for others, it could be too late.
The ruling will give a boost to pending class actions against major employers, according to Wagner.
Trouble with Tibble
More than a dozen companies in the past decade have faced similar lawsuits and while the Supreme Court didn't specifically address share classes, they will get closer scrutiny going forward, industry leaders say. See: What a wave of 401(k) lawsuits tell us about what RIAs really need to worry about.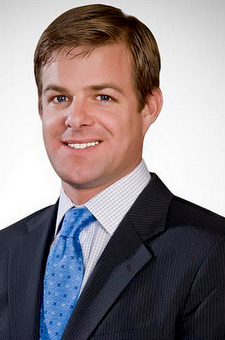 Jason Roberts: It's not an evil
thing. It's something that needs to
be monitored.
Following the ruling, Southern California Edison and Edison International issued a statement putting the best possible spin on the decision.
"The companies' and plan fiduciaries' efforts to act in the best interests of plan participants are reflected in the numerous rulings in our favor in the class action challenge to our 401(k) plan. The courts have ruled in our favor on every claim, with the sole exception of six mutual funds that were removed from the plan's investment lineup years ago. And with respect to those six mutual funds, the courts have found that we satisfied our duty of loyalty to plan participants."
The statement continues, "Today's U.S. Supreme Court opinion pertains to three of those six mutual funds and does not find any violation by the companies or plan fiduciaries. The opinion also does not question our loyalty to plan participants. The opinion also does not impact the numerous rulings in our favor on other investments challenged in the litigation. The opinion sends back to the Ninth Circuit the issue of whether we should have removed those three mutual funds from the plan's investment lineup sooner than we did."
"This lawsuit is all about share classes and who gets paid how much," Roberts says. "But I believe even a big plan could still use revenue-sharing funds if they did it consciously and documented why they are doing it. I think you can still use revenue sharing. About 85% of funds are less than $2.5 million. For the most part, their only options are revenue sharing. It's not an evil thing. It's something that needs to be monitored. Everyone is so hyper-focused on performance and there's a complete blind spot on share class."
In Tibble, institutional fund managers testified that Edison's 401(k) plan didn't meet their minimums but the managers would have waived those minimums for the employer.
'Rattled' plan sponsors
If the only difference in funds is the cost, it's only sensible to give serious consideration to less costly funds, says Fred Reish, an attorney with Drinker Biddle & Reath LLP.
"Since the only difference between the institutional share class of a mutual fund and the retail share class of the same fund is the amount of expenses charged against the participant's investments, the effect of choosing a more expensive share class is that the participants earn less. That's the only effect," he writes in an e-mail. See: One-Man Think Tank: A method for analyzing and comparing the costs and fees for mutual funds and ETFs.
To be sure, Reish adds, there are situations where plans can rightfully select more expensive share classes as long as the costs are reasonable and the payments aren't excessive.
"However, that cannot be done blindly. In other words, the fiduciaries need to understand the amounts of payments that are being made, who's paying them and who is receiving them. Also, I am concerned about situations where some of the mutual funds pay revenue sharing to carry the costs of operating a plan, but others do not. That could unreasonably benefit certain participants to the detriment of others."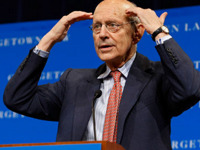 Justice Stephen Breyer: Under trust law
a fiduciary is required to conduct
a regular review of its investment
with the nature and timing of
the review contingent on the circumstances.

Reish is convinced that plan sponsors will be the most "rattled" by the decision. "It creates a greater opportunity for participants to sue plan sponsors for expensive investments. I mean that participants will be able to sue for plans that were selected for inclusion in the plan more than six years ago but haven't been removed from the plan within the last six years." See: RIAs need to take a hard look at their use of soft dollars.
Expensive process
Wagner says the Supreme Court decision makes it abundantly clear that sponsors need to scrutinize their current investments carefully and take nothing for granted.
"They would say that they used these investments forever and think it was OK. That's not OK. A lot of people think there's a type of grandfathering if it's been that way for 15 years, but that's not the way it is and it didn't work. I think it's going to bother many people who were kind of hoping once something was old and cold it'd be good enough. This will get very expensive for them to check everything for mutual funds."
In other words, don't expect the statute of limitations to save you. The Supreme Court knows the difference between a product sale, which involves a transaction, and financial advice.
"We believe the Ninth Circuit erred by applying a statutory bar to a claim of a 'breach or violation' of a fiduciary duty without considering the nature of the fiduciary duty," wrote Justice Stephen G. Breyer in the decision. "The Ninth Circuit did not recognize that under trust law a fiduciary is required to conduct a regular review of its investment with the nature and timing of the review contingent on the circumstances."
---
Mentioned in this article:
---
---
Share your thoughts and opinions with the author or other readers.
Stephen Winks said:
May 20, 2015 — 10:54 PM UTC
Continuous, comprehensive counsel is code for fiduciary duty but has not been adopted in a brokerage format. Tibble vs Edison is a landmark decision in several ways: (1)The important and essential duty of advisors monitoring client portfolios is established, (2) The importance of access to real time client holdings data which makes continuous, comprehensive data essential to fulfill fiduciary duty is not possible in a brokerage format, entailing a fundamental retooling of the brokerage industry, (3) Introduces the question of quarterly reporting of Mutual Fund holdings are sufficient for advisors to fulfill their fiduciary duty as portfolio monitoring is always delayed by at least three months , (4) Raises the question why "retail investors" who need the most help, are not accorded the same consumer protections accorded to all other investors.
Shouldn't the best interest of the investing public always prevail if there is a question of what is the right thing to do?
The Supreme Court is a pretty powerful point of reference—though brokerage interests would not agree.
How can there be a difference between what the court holds and what Congress (controlled by Brokerage Interests) legislates? Has the best interest of the investing public been subverted?
SCW
Stephen Winks
P.E. said:
May 21, 2015 — 3:34 PM UTC
<<You might="" attribute="" that="" to="" politics="" except="" that="" the="" Supreme="" Court="" is="" mostly="" conservative="" and="" the="" executive="" branch,="" so="" I="" hear,="" is="" not.="">>
Oh, come on now… The U.S. Supreme Court currently consists of four deeply committed left-wing justices (Ginsburg, Breyer, Sotomayor, Kagan), three reliably conservative justices (Scalia, Thomas, Alito), and two swing judges (Kennedy and Roberts) who can go either way depending on their mood at the given moment and time. The truth is, one never can say with any certainty how the modern day Supreme Court will rule on any case.
As for the executive branch "so you hear" not being mostly conservative (and I wish I could tell if the author is deliberately trying to be tongue-and-cheek here)... Only someone steeped in their own progressive/leftist views would refuse to see or admit that the executive branch for the past six+ years has been occupied by the single most radical, rigid, ultra left-wing ideologue in our nation's history.
Elmer Rich III said:
May 22, 2015 — 3:43 PM UTC
It is very rare now to get a agreement by the judges and telling that Breyer wrote the final opinion. It is very hard to know what evidence, research and data plan sponsors, or participants, could use to make professional judgments.
Our Rich and Co. Senior Associate Aryeh Younger, wrote a comment on his Huffington Post blog. Here is an excerpt:
"It seems that every other day we hear stories involving insider trading and unethical investing. The effects of unethical insider investing extend well beyond my school and into the life savings of American employees and retirees. However, this past week the Supreme Court granted a major victory to investors seeking to protect their assets in pension and 401(k)/defined contribution plans. In Tibble v. Edison, the Court interpreted the Employee Retirement Income Security Act (ERISA) to expand the fiduciary duties owed by managers of 401(k) plans."
The full post is here:
http://www.huffingtonpost.com/aryeh-younger/the-supreme-court-got-its-401k-decision-right_b_7345814.html?utm_hp_ref=business&ir=Business
---
---