News, Vision & Voice for the Advisory Community
The problem for the Chicago outsourcer is that its insourcers are stung by 2008 and operating in suboptimal fashion
April 15, 2015 — 12:45 PM UTC by Brooke Southall
Brooke's Note: One of the things you need to withstand as a reporter is the free whispered wisdom about things you have already heard shouted from 1,000 rooftops. That includes the concept that the future isn't robo or human but some mixture of the two. "Dude, it's bionic!" But I'd argue that in the end, it's all human. Sure, technology is important but, so too, it becomes a commodity almost overnight. So you're back to the humans, those emotional, nervous and media-confused mice in snake pits. Nothing seems to show the make-or-break importance of humanity more than a company with pole position in the advisor technology world that is making a big investment in advisors — and ones that it doesn't even employ. Matthew McGinness's descriptions of what, even today, he sees in advisors, makes you realize that even the good ones are on the steep part of the learning curve.
Envestnet has hired Matthew McGinness en route to launching a large data-backed consulting division.
The Chicago-based outsourcer hired the San Diego-based executive away from First Allied, a broker-dealer under Cetera Financial Group. Nicholas Schorsch added First Allied to his empire in early 2014. See: Nicholas Schorsch explains why buying Cetera makes him a white-hat magnate in a black-hat world.
McGinness's reasons for departing First Allied in January are unclear, but Envestnet president Bill Crager is certain about why he made the hire in February.
"Essentially we want to build a consulting organization," he said in an interview last week in New York. See: Top RIA takeaways from my trip to New York City and my stop-by at the Tiburon CEO Summit.
A spokesman for First Allied said that McGinness's duties have been absorbed. "Matt's roles and responsibilities will be absorbed within our newly created Advisor Growth function at Cetera Financial Group, which is now led by Brett Harrison, the CEO of Cetera Advisors, one of our most successful broker-dealer firms.
He adds: "We are grateful to Matt for all his great work over the years, and we wish him the best of luck in his future endeavors and look forward to working closely with Matt in his new role."
Indeed, McGinness says one of the benefits of his new job is that his old firm, First Allied, is an Envestnet client so that he will be able to continue to work with them.
All channels
McGinness, who carries the title of managing director of strategic consulting, has a budget to hire a team and will himself act as a consultant.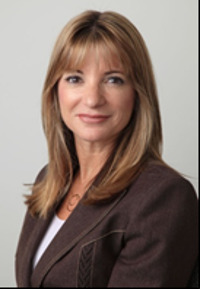 Kelli Cruz: They may have the
ability to measure changes in growth
or revenues. That could give them
a leg up.
But McGinness, 41, differentiates those services from the ones his firm is seeking to provide in that Envestnet is a technology provider as well as product provider. He adds that his company services advisors in every channel, thus giving Envestnet a broader perspective from which to advise clients.
Crucial metrics
The goal of the new consultancy unit is to help turn advisors into wealth managers. "They all have wealth management strategies," says Crager. "But how do you get there, do pricing, products?"
Envestnet has the potential to become a leader in the consulting field, says Kelli Cruz, principal of Cruz Consulting in Mill Valley, Calif.
"Envestnet has knowledge. They may have the ability to measure changes in growth or revenues. That could give them a leg up. I'm not sure the others can [show hard results]."
Cruz observes that TD Ameritrade Institutional, with its ActiFi Inc. technology, may be enjoying some success in integrating data and consulting. See: New marching orders issued at TD Ameritrade's conference in San Diego: Don't join'em, beat'em!.
McGinness agrees with Cruz about the importance of data measurement. "You're not going to convince advisors to accept consulting advice unless you're sure of what the results will be."
Crisis of faith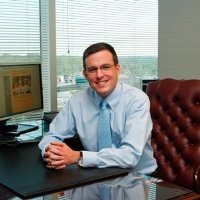 Jay Hummel will take the lead
consulting with the 40,000-some advisors who
use Envestnet services.
McGinness will focus on banks, brokerages and other institutions. He joins the program's architect, Jay Hummel, 35, who was hired in August as senior vice president in the advisor services group.
Hummel will take the lead consulting with the 40,000-some advisors who use Envestnet services. Previously, he was president and chief operating officer of the $1 billion-plus RIA Lenox Wealth Management in Cincinnati. Hummel was previously a strategic consultant for the Ward Group, a financial consulting firm. Before that, he was an accountant at Deloitte. See: Having won advisor assets, Envestnet's next — more Google-like — play is for their smarts.
The consulting challenge for Envestnet's clients is at once specific and intangible, according to McGinness.
"Many advisors were hurt by the markets in 2008-2009. It shook their faith, made them question asset allocation and they haven't been able to replace it with something new."
This challenge, McGinness says, is only complicated by the entry of robo-advisors and other emerging market forces that can confuse attempts to manage a practice and its investment processes. See: Envestnet buys baby robo-advisor to add 'last mile' to its grown-up platform.
Readiness to engage
Envestnet decided to go whole hog on a consulting unit after a pilot effort at an RIA increased proposals by 50% and its profits by 30%, See: Having won advisor assets, Envestnet's next — more Google-like — play is for their smarts.
The knack of getting proposals out the door languished after the '08 whiplash, McGinness says. "A lot of advisors have grown rusty in engaging clients. What they do and how they charge fees … that was an eye-opener to me."
At First Allied, McGinness was chief executive of First Allied Advisory Services, an RIA with more than $3 billion in assets under management based in St. Louis. See: Adam Antoniades names Matt McGinness as his replacement as CEO of First Allied's $4-billion RIA-TAMP to launch new business line.
Most Envestnet advisors are IBD reps but Envestnet also serves more than 100 $1-billion-plus-AUM RIAs through its Envestnet | Tamarac subsidiary, which provides portfolio management systems and rebalancing software. See: Can the new Envestnet-Tamarac Godzilla take on the Advent-Black Diamond King Kong?.
---
Mentioned in this article:
---
---
Share your thoughts and opinions with the author or other readers.
Stephen Winks said:
April 17, 2015 — 9:17 PM UTC
Everyone indeed is on the steep part of the advisory services learning curve. As Harvard's Clayton Christensen tells us the biggest mistake made by firms faced with industry redefining innovation is to look at innovation in the context of their existing business model when a new business model is in order.
Envestnet, originally a TAMP now a technology FIRM with the acquisition of Tamarac, is an ideal launching pad for innovation and the innovation must be profound to be effective. (The goal of the new consultancy unit is to help turn advisors into wealth managers. "They all have wealth management strategies," says Crager. "But how do you get there, do pricing, products?")
Product access is a commodity, custody and enabling advisory resources that commoditize brokerage advice products for 25 bps via Orion is a good start. Yet, there are three key areas McGinness, Hummel and Crager must resolve for market leadership in advisory services. These are best managed as financial services which are not presently being performed by any brokerage entity yet are essential to advisory services, professional standing and fiduciary duty.
(1) Advisors must be able to look at a recommendation in the context of all a client's holdings, otherwise it is not possible to determine a rationale for a recommendation, whether it improved overall portfolio return, reduced risk or enhanced the tax efficiency, liquidity, cost structure or timeliness, etc. of the client's portfolio as a whole. Remarkably this is not possible in any US brokerage format but is essential for private trust banks in performing their fiduciary duties.
(2) To facilitate "continuous, comprehensive counsel" required for fiduciary duty a more modern approach to portfolio construction is required which requires access to real time holdings data not possible with packaged products. The advisor can not manage through product packing to address and manage investment and administrative values (risk, return, etc.) essential to individualized success of the consumer.
(3) To streamline the industry and simplify investment in the consumer's best interest, the industry's new compliance protocol becomes prudent process (asset/liability study, investment policy, portfolio construction, performance monitoring) authenticated back to statute, case law and regulatory opinion letters. Instead of the brokerage industry assuring absolutely no advice is rendered to avoid fiduciary liability, the consumer is assured their best interest is being served and can prove it.
The three above innovations go a long way in giving the advisor control over their value proposition, cost structure, margins at the advisor level and professional standing. Advanced process, technology, work flow management and a more modern approach to portfolio construction will give Envestnet a massive competitive edge in attracting advisors who wish to act in their client's best interest. Actify will brilliantly help with work flow management but has held back on prudent expert authenticated investment process for fear of being prescriptive requiring broker/dealers to actually fulfill fiduciary duty, now that should not be a problem. Though fear of fiduciary duty may be the case also with Envestnet. But, if wise, Envestnet will embrace Tamarac as a technology at 25 bps as well as the innovations above that will transform the entire industry in the best interest of the investing public and in its favor.
Clayton Christensen is correct and so was Adam Smith as there has never been an instance in a free market since 1776 when Adam Smith introduced the "invisible hand" that the best interest of the consumer has not prevailed. If Envestnet has the presence of mind to understand its unique market position as a technology company, it can transform the entire industry, not as a TAMP but as a technology.
SCW
Stephen Winks
---
---