News, Vision & Voice for the Advisory Community
The Boston giant's resolute move is a 'blue-ocean' strategy that may give it an edge with advisors looking for a one-stop, one-statement approach to AI management
November 1, 2013 — 4:50 PM UTC by Lisa Shidler
Brooke's Note: Fidelity continues to put programs in place that treat RIAs like responsible adults. Recently the giant positioned RIAs to become major conduits in 401(k) plans and, separately, found a lender it approved for M&A. This time, Fidelity is putting more alternative assets in the reach of RIAs. These are the products known to result in tears when the instructions on the side aren't read and followed carefully. You might say the same about Goldman Sachs, which Fidelity has chosen as a key partner in this instance. But the firm with the reputed buyer-beware iron fist assures Lisa Shidler that — when it comes to RIAs — it has donned its silk gloves.
Fidelity Investments is taking the plunge and becoming the first of the major custodians to develop an alternative-assets program.
In doing so, the Boston-based firm is teaming with CAIS, a financial technology company that provides access for advisors to various alternative assets; Morningstar Inc.; and — more controversially — Goldman Sachs Asset Management, which many RIAs view warily because of its sales and pricing tactics.
When it comes to alternatives, what is generally missing for RIAs is a way to efficiently and safely access and manage alternative products, known to be messy for their illiquidity, opaque qualities and difficulty in pricing. See: Top 10 alternatives to alternative investments for RIAs: 2013 edition.
Fidelity stands a chance of winning big as RIAs sail into these uncharted waters, according to Timothy Welsh, president of Nexus Strategy LLC of Larkspur, Calif., a consultant to companies looking to market to RIAs.
"The traditional advisor's core needs are met, and custodians need to grow market share, and this is the place to do it," he says. "It's the blue-ocean strategy. This is where the others are not."
Hardy appetite
Investors are hungry for alternatives, says Nadia Papagiannis, director of alternative fund research with Chicago-based Morningstar Inc. Her firm analyzes the top 80 alternative funds in the space and will narrow down the best, which will be available to Fidelity's RIAs.
"People are very worried about what's going to happen and the future of bonds," she says. "As you're nearing retirement, most advisors would have used a bond and had clients live off the interest, but the underlying bonds aren't doing well. With the interest rates rising, that idea has been turned on its head and now advisors are using alternatives in place of bonds." See: 8 reasons why the hedge fund industry deserves a second look in 2013 and why RIAs are so well positioned to capitalize.
Fidelity already offers more than 3,000 alternative funds, and advisors will have access to a wide range of alternatives, including hedge funds, private-equity funds and '40 Act mutual funds containing hedge funds, as well as real estate investment trusts and structured products. See: A cottage industry of hedge funds-to-RIAs is springing up but so far the mutual fund industry looks like the big winner.
The platform will also include research and third-party due-diligence reports from CAIS, Morningstar and Goldman Sachs. See: Sparks fly after FundFire reports that Merrill Lynch and Goldman Sachs are offering some RIAs their corner-office research.
Research, preferred funds and lower minimums
As part of the deal, CAIS will provide hedge funds and monitoring on such funds from New York-based Mercer. See: Mercer finally makes its 25,000 investment strategies available to RIAs with HighTower as its first big client.
Fidelity's new alternatives platform will also rely on Morningstar Associates, a registered investment advisor and wholly owned subsidiary of Morningstar Inc., to provide a list of alternative mutual funds to advisors bearing the firm's blessing.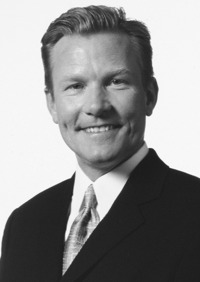 Jeff Roush: If they really wanted
to do it in a correct
manner they should go and create
something that truly reflected independence.
Fidelity will waive the annual alternative-investment custody fee for certain products but declined to specify which products. There are also lower minimums on certain products. For instance, hedge fund minimums are $100,000 and minimums for fund-of-fund options would be $250,000. Alternative mutual funds have lower minimums — around $2,500.
Goldman Sachs, through its Alternative Investments & Manager Selections Group, will provide access to its hedge fund and private-equity managers as well as some additional thought leadership on funds. See: Sparks fly after FundFire reports that Merrill Lynch and Goldman Sachs are offering some RIAs their corner-office research
Archrival of independence?
Fidelity should be applauded for tackling alternatives, but putting Goldman Sachs at the center of things may be counterproductive, according to Jeff Roush, managing partner of Argos Wealth Advisors LLC, an Napa, Calif.-based RIA that manages about $740 million.
"I think they're trying to create something that is palpable for the independent advisory space," he says. "But if they don't have their own capabilities to do due diligence, I don't think they should be in the space. They should stick with meat and potatoes. I think Fidelity's intention is good and I think the implementation is somewhat lacking. They're aligning with Goldman Sachs, a platform that is considered the archrival of the independent wealth advisory space. If they really wanted to do it in a correct manner they should go and create something that truly reflected independence."
The good stuff
Roush has put his finger on the damned-if-you-do nature of alternatives custody: RIA custodians tend to keep such services stowed away like a fine bottle of Scotch behind a book shelf, to be broken out only after the lesser guests have gone home. The perception is that so much can go wrong relative to what can go right. See: The hedge fund legal elite meet in NYC to wrestle with a terrifying new threat — RIA-like accountability.
Schwab Advisor Services ended up finessing this issue, for instance, by outsourcing custody of most hedge fund holdings of RIAs to small trust companies — a satisfactory but not seamless solution. See: After a wait, Schwab has a program for alternative assets.
But the pressure on some custodians to step forward boldly into this realm has been increasing as bond returns stay down and big advisors with big investors seek alternatives as a means of bridging the safe-return gap. Fidelity is making this move amid a torrent of assets moving into the space. In fact, Morningstar says that while alternative mutual funds make up only 2.25% of total mutual fund assets year-to-date, they have represented 32% of the net inflows.
Comprehensive yet undiluted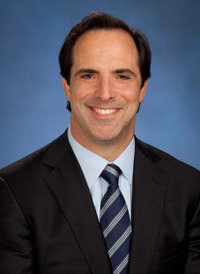 Larry Restieri: We do not get
any kickbacks.
And so, despite the fact that other custodians are shying away from alternatives, wary of potential lawsuits, Fidelity is diving into the sector, citing the constant demand the firm is getting from clients. One of the key differences between Fidelity's alternatives platform and others is that Fidelity keeps all of these assets on its own custody platform, upping accountability and reducing clunkiness. See: How RIAs are helping their clients participate in confusing lawsuits.
Gary Gallagher, senior vice president of investment products at Fidelity Institutional Wealth Services, says the firm is committed to building up its alternatives platform from here. Gallagher helped found the RIA business unit at LPL in 2007.
"As we look at client portfolios, we're really trying to be as comprehensive as possible. We really want to address the needs of those high-net-worth clients. By no means do we consider this watered-down alternatives in any way. We think it's the most comprehensive of all of the custodians in business today."
Even though Fidelity has had some 3,000 alternative products in place, Gallagher says Fidelity's clients are craving more alternatives, better research and a smoothing out of the process.
"We're heard from our advisors and family offices that alternative investments is a growing area of focus for them," Gallagher says. "We feel very confident that our alternatives are competitively priced and advisors will find value in using the platform. Our clients were looking for more than access to products. They were looking for research and due diligence of products."
Gallagher explains that Fidelity conducts extensive due diligence on all alternative products available.
"The biggest challenges around research and due diligence is to better understand and incorporate this in portfolios," he says. See: How the Winklevoss twins disrupted a big NYC hedgie event and distracted from the poor job most hedge funds are doing for clients.
"We believe we're the leading provider on alternative products."
Goldman as Darth Vader?
Yet Roush, who moved his clients' alternatives assets from Schwab to Pershing Advisor Solutions LLC because of changes he didn't like at Schwab, still believes that Fidelity needs to better explain why Goldman Sachs gets such a prominent seat at the table.
"We've spent a lot of time in the independent space selling against Goldman Sachs as the Darth Vader of the world," Roush says. "Fidelity is certainly trying to beef up their alternatives, if you will, but they're aligning themselves with people who aren't accepted in the RIA space."
Papagiannis offers one compelling reason Fidelity has to partner with Goldman. "Goldman Sachs has been in the hedge fund business forever," she says. "I do think advisors' value brand names."
No kickbacks
Larry Restieri, head of alternative sales for global third-party distribution at Goldman Sachs, says his firm has evolved to become a partner to RIAs.
"Our relationship with Fidelity is a natural extension of our business and a way for us to provide a more seamless way for RIAs who custody their assets with Fidelity," Restieri says. "Now, those RIAs who custody through Fidelity will have access to our business through Alternative Investments and Managers Selection Group, which is our manager of manager business. As our business grows and expands, we're looking for strategic partners. Fidelity is one of the top providers of investments services, and this is a great opportunity for us."
Restieri makes it clear that the structure of this arrangement is reflective of an RIA model, i.e., his firm doesn't take any fees from managers to get placed on the platform. Goldman's alternative assets business manages some $130 billion in assets and has 275 designated professionals globally.
"We do not get any … kickbacks from managers on the Alternative Investments and Managers Selection Group platform," he says. "We're not paying Fidelity any distribution fee for this. This is an entirely fiduciary model where the underlying client pays AIMS a group management fee for the due diligence of the managers. Managers can't pay to get on the platform."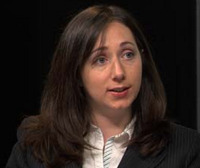 Nadia Papagiannis: Goldman Sachs has been
in the hedge fund business forever.

Restieri points out that his firm's third-party business doesn't get the same attention as other business units, but that Goldman Sachs is willing to sell through almost any advisor.
"We're always looking to grow and expand our asset management business through RIAs, broker-dealers and independents. We're one of the top providers of alternative investments across private equity, hedge funds and liquid alternatives to the extent that we can marry that with our mutual fund business."
Restieri reports that his firm is seeing a big interest in alternatives.
"In this market, people are concerned about rising interest rates and people are concerned about equity markets," he says. "The ability to access an asset class that can provide a differentiated source of return is even more critical. For clients, they're looking for managers like Goldman who can help them navigate through these uncertain times."
Growth at CAIS
Matt Brown, chief executive officer at New York- and Sydney, Australia-based CAIS, says this is the first alliance CAIS has forged with an RIA custodian. It provides research for HighTower Advisors LLC as well as to Focus Financial Partners, LLC. But Brown says this is a bigger deal because it is offered to all of Fidelity's advisor clients. See: HighTower dangles array of hedge funds to lure breakaways
"Fidelity is a custodian, and this strategic alliance now incorporates CAIS into the operating system to Fidelity, which serves 3,500 RIA-type firms. Instead of CAIS going one-by-one and working with these firms, we're now a partner with Fidelity and bring these services to all of their firms," Brown says.
Brown feels his firm's relationship with Fidelity works because his firm is independent as well.
"The important thing is CAIS is independent and doesn't have any competing businesses. We're not in the wealth management business and we don't compete with their products. We've designed a very neutral conflict-free environment." Brown's firm oversees more than $1 billion assets on its platform. See: A cottage industry of hedge funds-to-RIAs is springing up but so far the mutual fund industry looks like the big winner.
Pershing: We were there first
While the other custodians don't have these type of formal partnerships, Mark Tibergien, executive officer of Pershing Advisor Solutions, says his firm introduced Pershing's alternative investment network in 2011 in response to market demand.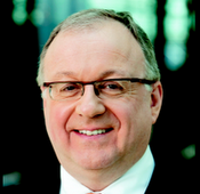 Mark Tibergien: We would expect that
this success has attracted the attention
of our competitors.
Since then, alternatives have been the fastest-growing asset class on the platform for three years, running over 20% compounded annually.
"We would expect that this success has attracted the attention of our competitors," Tibergien says.
"As a custodian that primarily serves advisors who work with high-net-worth and ultrahigh-net-worth clients, the alternatives capability. including access, is a critical part of Pershing's offering. When Schwab announced it was no longer accepting alternative positions, we saw a meaningful uptick in interest in what our proposition meant for advisors and their clients. We have a very clear eight-step protocol for accepting alternative positions, we were the first firm along with our parent BNY Mellon to enter into an agreement with DTCC for reporting on alternatives and we continue to see steady growth in this asset class among the family offices and wealth managers who rely on Pershing for custody."
Tibergien acknowledges that the custodian business has become increasingly competitive, with firms positioning themselves in different ways.
"We find it is always prudent to respect what our competitors are doing while staying focused on making our platform a superior solution for our optimal RIA and family office client," he says.
Pershing now has $120 billion in assets, and the average RIA keeps about $250 million at the firm, according to Tibergien. See: Mark Tibergien is making Pershing an industrial strength custodian with an RIA service touch.
"The alts offering is core to our proposition but we tend not to take a product focus, rather a relationship focus. Guess that's a difference between B2B and retail," Tibergien added in a follow-up email.
Open architecture
TD Ameritrade says it has alternatives available as well.
"At TD Ameritrade, our strategy is to be flexible in our approach to bringing on board nearly all categories of alternative investments, yet another example of our open-architecture approach," the company says in a statement.
"Our current alternatives program comprises a general custody platform that works with advisors and considers the assets they wish to custody on a case-by-case basis. We will continue to work with advisors based on their individual needs." See: Relentless TD Ameritrade antes up a killer ETF platform.
Schwab's AI OneSource
While The Charles Schwab Corp. is famous for dropping alternatives, spokesman Greg Gable says his firm has had a long-standing place. See: After a wait, Schwab has a program for alternative assets.
The San Francisco firm offers Schwab Alternative Investment OneSource, which provides RIAs with access to publicly registered AI funds and the benefits of Schwab-facilitated transactions, trade reporting via confirms, and tax reporting. There are no transaction or custody fees for AI OneSource and the platform has been in existence for more than 10 years.
The platform features nontraded closed-end '40 and '33 Act registered AI funds (REITs, multistrategy, funds of funds, managed futures, business development corporations, credit opportunities) from well-known providers. Schwab now has 27 funds on the platform, 11 of which were added in 2013.
---
Mentioned in this article:
CAIS
Manager Research
Top Executive: Matt Brown, CEO
---
---
Share your thoughts and opinions with the author or other readers.
Fiduciary Advisor Advocate said:
November 16, 2013 — 1:39 AM UTC
Unbelievable- my entire view of Fidelity went right down the pooper. Understand that custodians are essentially utilities but really what kind of due diligence was done on…CAIS? Just me I guess but I would avoid investing in with anyone involved in something like that. Seriously Gary- this must be a mistake. Let's hope your clients don't have the same experience as FG's client had.
---
---