News, Vision & Voice for the Advisory Community
The San Jose firm is counting on competitors and former talent of competitors to make sure it spends its millions efficiently
May 8, 2012 — 3:27 AM UTC by Brooke Southall
Loring Ward Financial Inc. is a successful up-and-coming TAMP, but there is one company insider — its CEO in fact — who thinks the company could still do much better.
The issue that Alex Potts has with his company's implicit promise to be a turnkey asset management program provider is that it's not as turnkey as he would like and it doesn't provide quite enough cost savings — particularly when it comes to trading.
With these concerns in mind, the chief executive of Loring Ward, a San Jose, Calif., firm with $7.5 billion of assets under management, is taking a no-holds-barred approach to a revamp called The Advisor Center.
"It's huge for us. It's the biggest investment we've ever taken on — dollar-wise and the like."
Besides spending "millions" on the project, Potts is relying on arguably one of his biggest competitors — Envestnet Inc. — to make it happen.
Even though Loring Ward and Evestnet may be technically considered competitors, Envestnet's president Bill Crager says he is happy to have Potts' firm as a client.
"We feel it's important to work with companies like Loring Ward," he says. "We'd have a very narrow group of clients if we only considered certain companies." See: Envestnet is honing its business model — and message — as it drives toward an IPO.
Legacy code
That said, Potts allows that it's not a conventional business transaction.
Though Potts is satisfied with Envestnet, he did strongly consider going withOrion Advisor Services LLC. "I have a huge amount of respect for Eric Clarke (CEO of Orion). They're phenomenal," he says.
Clarke offered these thoughts about losing out to Envestnet: "I have been impressed with Loring Ward's business model and sincerely enjoyed working through the due-diligence process with Alex and his management team. We tried to provide completely objective guidance and direction to them throughout the process. At some point in the future, we hope to be able to service a portion of their business and leave the door completely open for that to happen."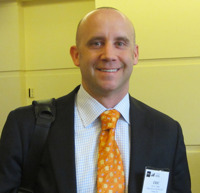 Eric Clarke: We tried to
provide completely objective guidance and direction
to them throughout the process.
In the end it came down to how much legacy code there was between Envestnet and Loring Ward, and Envestnet's partnering approach, according to Potts.
"They're allowing for co-development and not driving anything down anyone's throat," he says.
Co-opetition
"It's a kind of a weird situation," Potts explains. Jud [Bergman, CEO of Envestnet] and I had dinner at the Tiburon conference [last month]. It's a true joint venture."
It fits with a new model of doing business in a modern economy, according to Charles "Chip" Roame, managing principal of Tiburon Strategic Advisors.
"Envestnet is in an interesting market position," he says. "A few years back a popular word was co-opetition — the theory being that we would all cooperate and compete with firms around us. Envestnet is squarely in this trend as it is both a TAMP unto itself and also has the preferred technology platform for other TAMPs."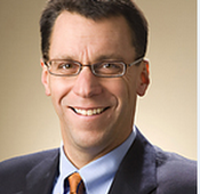 Chip Roame: Envestnet is in an
interesting market position.
Star hire from Merrill
The other big step that Loring Ward took — with its eyes on what worked well for competitors — was to hire Amjad Hannoneh away from Bank of America Merrill Lynch as vice president of application engineering . Hannoneh was a star hire because he had experience building the TAMP platform at industry juggernaut Genworth Financial Wealth Management prior to going to Merrill. (Apparently Hannoneh was very open to Potts' overtures because he was having to spend so much time going to North Carolina, where BofA is based.)
Loring Ward has already partnered with Envestnet at the core of its advisory platform that distributes portfolios with a 93% allocation to mutual funds provided by Dimensional Fund Advisors LP.
Who owns the code?
There are still details to be ironed out. For instance, there's a chance that Loring Ward could end up owning the code — or not.
What Potts needs Envestnet to do is to essentially take its off-the-rack offering and go a few steps further. "We have bits and pieces but we don't have it alI," he says. "I said 'I don't like the idea of outsourcing to someone else. We want things a click or two away.'"
Potts describes a common circumstance where a client wants to have asset allocation across a trust, IRA and regular accounts. Currently, most advisors are content to simply balance the three portfolios separately. Such an approach doesn't satisfy Potts because it requires that separate trades for the same securities be made for each account — which drives trading costs higher.
For now, it's just driving Loring Ward's technology budget higher.
"It'll be in the millions. I'm losing hair but it's the right thing to do for our advisors."
---
Mentioned in this article:
---
---
Share your thoughts and opinions with the author or other readers.
---