News, Vision & Voice for the Advisory Community
Further Lane kept hearing about the vendor of vendors -- then paid a visit, and also put Black Diamond and Callan in its cart
May 4, 2012 — 2:00 AM UTC by Brooke Southall
If Michael Araiz were in retail, he might own a general store. His advisory practice, Further Lane Asset Management LLC, is relatively small in stature but multifaceted — with a broker-dealer, an RIA/wealth manager and two hedge funds all under one roof.
The assets for the wealth management agglomeration are about $500 million combined and the ADV for the RIA lists $195 million of assets under advisement. Founded in 1996, the company also has 50 employees with offices in New York City, East Hampton, N.Y.; San Francisco; Santa Fe, N.M.; and Boerne, Texas.
Araiz, 51, enjoys presiding over his mini-empire but he has been interested in seeing it grow. So when the entrepreneur started hearing buzz about a new company with an unusual business plan just a few blocks away, he paid a visit.
"Six months ago, we didn't know of Dynasty and then the name came up in three, four or five conversations with people in our industry," Araiz says. "Within 10 minutes in their offices, we realized this was more than a meet and greet for us." See: What exactly is Dynasty Financial Partners and why is the Smith Barney execs' startup gaining so much attention?.
Dynasty Financial Partners, a vendor of vendors that provides full-service support for RIAs, announced today that it had added Further Lane as a client. See: The top 10 people to watch in the RIA business in 2012, Part 2.
Aiming for $1 billion
A fixed-income expert who has been able to generate in-house research for related asset classes, Araiz aims to serve the largest institutional clients with the best research. But recently, with clients asking him to take on more management of equities, Araiz realized he needed access to wider-ranging research. And because he holds some unusual asset classes in portfolios, Araiz needed better reporting capabilities, too.
"This is a great example of an independent firm choosing to upgrade their platform, free up time, get unique access to our technology, research, etc, and position themselves for aggressive growth," says Shirl Penney, chief executive of Dynasty. "Our game plan is to help them build a [$1 billion AUM] RIA business. It's fun to partner with great people and help them do great things."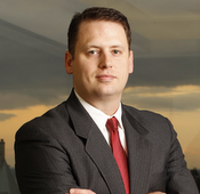 Shirl Penney: Our game plan is
to help them build a [$1
billion AUM] RIA business.
Having signed on with Dynasty, Araiz is switching from using Schwab PortfolioCenter as his primary reporting software to Black Diamond. See: Schwab PortfolioCenter may be poised to shed its utilitarian image.
He is also gaining access to Callan Associates Inc. manager research for the first time. See: Attack of the killer app: Dynasty targets the corner-office broker by combining Envestnet and Callan.
Araiz believes that this level of research and technology may prove transformative for his business.
"Dealing with Dynasty, and particularly [partner and director of strategic implementation] Tim Bello, has absolutely reinvigorated our business plan," Araiz says. "It's given us a reason to be excited again. We had concerns we weren't providing the best managers and services. Dynasty allows us to level the playing field." See: Dynasty Financial Partners brings on Timothy Bello from SkyBridge Capital.
Esoteric needs
Tracy Thompson, senior sales executive for strategic relationships at Black Diamond, says that his company had to address Further Lane's unique needs. See: Why Advent and Black Diamond are merging and how advisors look at the deal.
"Further Lane was looking for a system which would allow them the flexible mobility to work efficiently from any location. Further Lane was also focused on unique per-user customized views to allow for maximum efficiency, scale and communication improvements."
But even Black Diamond may face some challenges in catering to the special needs of his firm, says Araiz.
"We're hoping that Black Diamond can do what we need. We expect some challenges. They'll need to do some customizing … we have to invest in more esoteric investments."
He adds that PortfolioCenter has not disappointed him. "It's been the best that we have found." See: One RIA's unvarnished views on Advent, Black Diamond, Tamarac, IAS, Orion and Schwab PortfolioCenter after an odyssey of test drives.
All aboard
Further Lane uses Pershing Advisor Solutions LLC as its primary custodian and does not expect to change where it parks assets. Araiz says that it speaks well of Dynasty that it has not urged him to do so.
"We're extremely comfortable with Pershing. We've had no pressure to use Fidelity and Schwab [from Dynasty]. I like Pershing. They're thrilled that I'm with Pershing." See: What headway Pershing's RIA unit is making after four years under Mark Tibergien.
And Dynasty has improved Araiz's relationship with Pershing by introducing him to employees that he hadn't met in his 12-year relationship with the Jersey City, N.J.-based firm.
Once Further Lane gets settled into its new platform, Araiz is interested in bringing more advisors aboard from Wall Street firms.
"We think we have a real opportunity to attract people," he says.
Man about town
From 1998 to 2001, Araiz was the executive vice-president and senior managing director of the New York office of Imperial Capital LLC and managed more than $500 million of assets of high-net-worth individuals and worked closely with the management of large institutional accounts.
Prior to joining Imperial, Araiz was the senior managing director in charge of all fixed-income sales and trading and a member of the board of directors at Ladenburg Thalmann, a broker-dealer in New York City.
Araiz was a founding partner and member of the board of directors at M.J. Whitman Inc., a broker-dealer in New York City, from 1988-97. He founded the distressed, high-yield, high-grade, private-securities and real estate groups. From 1990 to 1997 Araiz was also a founding shareholder of EQSF Advisors, a registered investment advisor and advisor to the Third Avenue Funds.
Araiz was born in 1961 in Mexico and graduated from Brandeis University, with a B.A. in sociology.
---
Mentioned in this article:
---
---
Share your thoughts and opinions with the author or other readers.
http://forum.school125.ru/profile.php?id=73939 said:
June 26, 2014 — 7:18 AM UTC
The unlocking process supplied by iphone Unrestricted is often a hundred% risk-free and audio compared with some of the reduced price frauds in the mean time floating near to over the net which will harm your iphone. If you need to unlock your iphone acquire care and only use the risk-free and seem application furnished by iphone Limitless.
http://www.conveyormfg.com/service.html said:
June 26, 2014 — 8:45 AM UTC
The objective of the text is that may possibly make it easier to keep the massive picture of receiving 6-pack abs. Briefly, to get 6-pack abs, it's important to receive slimmer and build your abs' musculature. This is completed by strategy for training and diet plan. The subject of vitamin is included extensively elsewhere on the online: I will not delve within it. Training-wise, to generate 6-pack abs, you are going to really have to combine cardio train, weightlifting, and belly routines. The three are necessary, and also to actually get results you should do the three. Cardio enables you to definitely slimmer, that is necessary if you'd like your abs to exhibit. Weightlifting permits you to definitely slimmer, as well, by rising your resting metabolic fee as well as the quantity of calories you burn at relaxation. Very good weightlifting applications for human body body fat loss are in addition out there elsewhere on line. I like to recommend Lyle Carl's junior Greatest Excess weight loss program 2. (which combines vitamin and practicing superior results: finest for severe students) and Craig Ballantyne's Turbulence Training (that just one is extra newbie-enjoyable). Lastly, belly workouts are wished to define your abs and offers them the 6-pack glance. Easy sufficient? OK, let us get significant. Cardio consists of lengthy, sluggish cardio and interval training workouts. To acquire 6-pack abs shortly, the most beneficial way will be to carry out each. Due to the fact interval training is preferable to extended, gradual cardio, when you are short promptly, do interval training only. Belly workout packages might be divided consistent using the specific space installed the concentration on. All workout routines activate the whole abdomen, having said that every targets a selected space more than many others. They will place the emphasis on leading from the and middle abs, the decrease abs, or even the facet abs. Exactly where will we move from there? Well, to summarize, to get 6-pack abs you'll have healthier diet regime (covered elsewhere) and efficient training (including cardio, weightlifting, and belly workout systems). Cardio comprises prolonged, gradual cardio and interval training workouts, whereas stomach workout routines can concentrate to the upper and middle, lessen, or side abs. The net has numerous superior leads to of comprehending on these things-I talked about some. Having said that exploring the net is admittedly a hassle. Within the event you value your time and effort, want major top quality directions, and would like to get 6-pack abs sooner slightly than afterwards have a search inside my 6-pack abs solution below. It will get results-guaranteed.
---
---