News, Vision & Voice for the Advisory Community
The advisory community indulges in a bit of schadenfreude as a departing executive director slams the wirehouse culture
March 15, 2012 — 3:01 PM UTC by Hilary Johnson
Brooke's Note: If you're a young student coming from an elite institution of higher learning and you want to practice medicine, you can honorably work at Johns Hopkins. If you're a young lawyer coming out of Harvard Law, you probably can't go wrong at Davis Polk & Wardwell. But if you're a bright kid coming out of Stanford University or Yale looking for the bluest chip in finance, you might be faced with a dilemma as you consider Goldman Sachs. You could say that Greg Smith's revelations yesterday in the New York Times were the exception that proves the rule of Goldman being an upstanding institution — and Goldman makes a good case for that in the response letter it issued. But people in the RIA business, especially ones with prior exposure to Wall Street…they're not buying it, as you'll see in this article.
The financial advisory community was transfixed yesterday by an incendiary New York Times op-ed from a wirehouse executive who chose to launch a final salvo at Goldman Sachs on his way out the door. See: Reformed Broker' and blogger 'Downtown' Josh Brown joins BrightScope's advisory board.
"Today is my last day at Goldman Sachs," wrote Greg Smith, 33, who was an executive director and head of the firm's United States equity derivatives business in Europe, the Middle East and Africa.
"After almost 12 years at the firm — first as a summer intern while at Stanford, then in New York for 10 years, and now in London — I believe I have worked here long enough to understand the trajectory of its culture, its people and its identity. And I can honestly say that the environment now is as toxic and destructive as I have ever seen it." See: One-Man Think Tank: Inside the legal issues of the Goldman Sachs hearings.
The kiss-off, even better than Jerry Maguire's famous "I quit" speech because it was real, hit the financial titan where it hurts: Shares of Goldman fell 3.4% yesterday, even as those of some other well-capitalized banks that, like Goldman, had passed the Fed's stress test yesterday — like Bank of America — rose.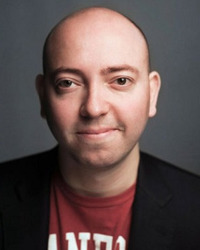 Greg Smith: I can honestly say
that the environment now is as
toxic and destructive as I have
ever seen it.
Client-unfriendly
For RIAs, some of whom walked away from that environment years ago, the op-ed piece and the ensuing media furor present an opportunity to point out to clients the difference between Goldman's business model and theirs. Some industry observers say that Smith was only putting into words what has long been evident — words that can only aid the cause of RIAs.
"The more things change, the more they stay the same," says Jeffrey Spears, co-founder and CEO of Sanctuary Wealth Services LLC in San Francisco. "Over the last five years, 10 years, the drivers of profitability on Wall Street have been very client-unfriendly."
Even though Smith's clients were institutions as opposed to individual clients, Spears continues, "the RIABiz reader will relate to this story, because the RIABiz reader does not compromise clients, because their business model is unconflicted. This op-ed validates the conflicts of interest that we knew existed before and during the financial crisis, but that shockingly, it's just 'business as usual.' 'Business as usual' is a huge opportunity for independent wealth advisors." See: What is the value proposition of a financial advisor — and how is a budding RIA culture upping the ante?.
Spears suggests that advisors point the piece out to clients subtly, perhaps using social media like Twitter or Facebook, and be ready to answer questions about different business models in the financial services industry. See: Why compliance experts are apt to dislike Facebook.
Steve Barimo, chief marketing officer at GenSpring Family Offices LLC, a Palm Beach Gardens, Fla., RIA with $20 billion under advisement, says that there's a teaching opportunity to be gleaned from the hullaballoo.
"It definitely gets the industry talking, and clients, or prospective clients certainly read these articles. It can reinforce certain ideas, or raise questions in their minds."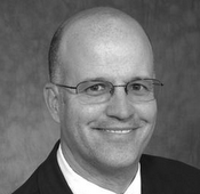 Jeff Spears: Shockingly, it's just 'business
as usual.' 'Business as usual' is
a huge opportunity for independent wealth
advisors.
What they should take away from it, Barimo continued, is that "Goldman Sachs offers something different. I'm not calling it better or worse, but it's different. Clients should understand what hat people are wearing, and how they're compensated. Articles like this one help advisors emphasize their offering, so clients can fully understand what option they're choosing."
Blogger and consultant Danny Sarch, of Leitner Sarch Consultants Ltd., praised Smith's article, saying, "It was a brave, ballsy thing for him to say. You must applaud him for that."
He adds, "We're moving into a world where we no longer tolerate undisclosed conflicts of interest; we're going to this
transparent world. That's what Greg Smith is talking about in this letter. It fits with the evolution of the financial services industry.
RIAs are on that cutting edge. We need to be conflict free and fully disclosed in a way that the brokerages are having a slower time coming to."
Morale buster
The screed has the potential to do real damage to morale at Goldman, coming from Smith, who was actively involved in recruitment and mentoring at the firm.
"When the history books are written about Goldman Sachs, they may reflect that the current chief executive officer, Lloyd C. Blankfein, and the president, Gary D. Cohn, lost hold of the firm's culture on their watch," Smith wrote. "I truly believe that this decline in the firm's moral fiber represents the single most serious threat to its long-run survival."
Providing a rare behind-the-scenes look at the testosterone-fueled world of brokers, Smith wrote that one of his problems with the firm is that there is only one way to get ahead there — contribute to the bottom line, and don't spare the clients (aka the "Muppets.") That entails, as Smith explained, pushing low-profit "axes," "hurt[ing] elephants" (getting them to trade the high-profit stuff), and trading complex derivatives.
Shooting back
Blankfein and Cohn responded, in turn, with a missive to current and former employees that was widely circulated in the media and on the Web.
"Needless to say, we were disappointed to read the assertions made by this individual that do not reflect our values, our culture and how the vast majority of people at Goldman Sachs think about the firm and the work it does on behalf of our clients," they wrote.

Jeff McClure: While he will definitely
be persona non grata in the
investment banking and possibly the brokerage
world, his stated integrity and courage
makes him an ideal pick for
any company willing to be scrutinized.

They also countered with some research, citing a recent survey of 85% of employees at Goldman Sachs who responded to a recent employee survey that asked how respondents felt about how the firm served clients. Eighty-nine percent of the respondents felt the company provided "exceptional service," making Smith one of the 11%.
"We are far from perfect, but where the firm has seen a problem, we've responded to it seriously and substantively. And we have demonstrated that fact," the letter continued. "It is unfortunate that all of you who worked so hard through a difficult environment over the last few years now have to respond to this. But, our response is best demonstrated in how we really work with and help our clients through our commitment to their long-term interests. That priority has distinguished us in the past, through the financial crisis and today."
Career killer?
The op-ed drew a furious media and online response. In a Bloomberg article, a headhunter made a caustic remark about how Smith has committed de facto career suicide by calling out Goldman Sachs. "Maybe he's made a sufficient amount of money in his life that he isn't particularly bothered if he isn't employed in financial services again and works in a completely different world like teaching," John Purcell, founder of London-based executive search firm Purcell & Co., said in the article.
Jeff McClure, an advisor with The Personal Wealth Coach, an RIA firm in Salado, Texas, questioned that presumption.
"Actually, while he will definitely be persona non grata in the investment banking and possibly the brokerage world, his stated integrity and courage makes him an ideal pick for any company willing to be scrutinized and lends credence to any claim that company might have to integrity."
---
Mentioned in this article:
---
---
Share your thoughts and opinions with the author or other readers.
Elmer Rich III said:
March 16, 2012 — 6:55 AM UTC
The world of global finance is a very confusing place now. Accelerating in complexity and speed. Like anything growing it has it's awkward moments and fits and starts. Ideas, organizations, business models, technology and just the way people act are forced to change — like it or not.
The global financial system is not asking anyone's permission to get very big, fast and complicated.
Our brains love certainty — actually they hate uncertainty. Not risk — risk is what our brains evolved to handle — but uncertainty triggers all sorts of fear response. RIAs know this better than most.
So a young man making a (self-justifying) and simple set of moral judgement about his former employer is refreshing and fits our own fantasies about how the world can be simple and right or wrong. It can't. There is no maturity no nuance nor even evidence in this one piece.
How do we know what he says is true. If we are to make blanket condemnations of one of the most successful business models, organizational systems and businesses in the history of the world — is some objective evidence needed?
GS may be 100% accurate in his statements — although no one ever is. But he is still one person — one data point. Surely some RIA sees this flaw in the logic.
Why do mature professionals and journalists take one person's word as a basis for demonizing Goldman?
Why? Because it's simple, easy, understandable. It fits our preformed beliefs and needs to find a bogeyman. We don't want knowledge and understanding of complicated matters — even professional ones. We want children's fairy tales.
Right now — Gregg Smith has told one of the best going. And like all children's tales — it makes us feel better. For awhile.
We aren't defending Goldman. We are defending logic, reason, professional probity and judgement. Good luck with that.
Brooke Southall said:
March 16, 2012 — 6:00 PM UTC
Elmer,
Thank you for your well thought out response to this article and to the swirl around Greg Smith's op-ed. You make some good points.
Still, I think you can look at this as one data point or you can look at this as one of the final pieces of the puzzle. I honestly didn't see this as a rare, out-of-the-blue narrative about what it's like inside a Wall Street investment bank.
I saw it as more of a cliche. Seriously. Did anyone read Michael Lewis' Liar's Poker? Does anyone ever read our debriefs of breakaway brokers at RIABiz? Many of them tell some version of the story told by Greg Smith — and the off-the-record comments I get are much more so.
Maybe it's not fair that that Goldman Sachs got singled out. It's not just at investment banks that everything is discussed in bottom line terms these days.
(But then again maybe we expect more from Goldman Sachs. They produce high level officials in our government and they handle the nerve center of our financial system.)
Of course the best way to bring about change from these circumstances is to create a better way — both financially and otherwise. The creation of a thriving RIA business is a major step in the right direction — at least at the advisor level. I have hopes that it'll one day trickle up.
Brooke
Stephen Winks said:
March 16, 2012 — 7:53 PM UTC
Elmer,
You have missed all the most salient points raised by Greg Smith concerning the state of the brokerage industry which has gotten to the point where Congress has had to take action to support the consumer's best interest, after 70 years of the industry failing to do so.
SCW
Frederick Van Den Abbeel said:
March 17, 2012 — 12:03 AM UTC
I recall reading a wonderful white paper titled: "The Economics of Best Execution" by Professor Lawrence E. Harris, USC, who writes:
"Since retail customers generally do not know whether they receive good execution on average, brokerage firms have little incentive to demand that dealers provide good execution. If they did, they would obtain fewer order flow inducements from dealers. Instead, brokers accept relatively poor execution and use the resulting order flow inducements to lower their brokerage commissions…"
"The brokerage industry is not likely concerned about this equilibrium. From a marketing viewpoint, when deciding to trade, most customers probably give more weight to their visible commission costs than to their less obvious built-in transaction costs."
Reminds me of a quote someone once told me, "Free trade, sure, but it'll cost you!"
Stephen Winks said:
March 17, 2012 — 11:00 PM UTC
It is interesting that top industry executives say that Greg Smith's confirmation that the best interest of the investing public is not a primary consideration of Goldman, means Smith is no longer employable in the industry. By extension, how genuine is the industry's assertions they are interested in the best interest of the investor, when it terminates anyone who advocates the fiduciary duties of the broker.
This not only provides insight into the insular nature of our largest firms, but explains how insincere they are in even considering innovations that would advance the best interests of the investing public. This tells us the only way for Wall Street to restore the faith and confidence of the investing public is not to hope Wall Street will voluntarily support the consumer's best interest but for the SEC to require it as mandated by an Act of Congress (Dodd-Frank) which further confirms after 70 years of neglect, Wall Street has no interest in even discussing how to acknowledge and support the fiduciary standing of the broker.
The absence of constructive, pro-fiduciary dialogue from the brokerage industry and the departure of the brokerage industry's most coveted top advisors to the RIA model confirms Greg Smith's Goldman observation is not an isolated incident. Every major firm can be characterized as Mr. Smith has characterized Goldman. Except now, the general public has their suspecions confirmed.
It is time the brokerage industry to actually support fiduciary standing, if not the consumer will not accept a more expensive, inferior value proposition. The RIA model in the consumer's best interest will prevail. There is no instance in a free market where the best interest of the investing public has not prevailed.
Wall Street is on the wrong side of history and Greg Smith has performed an invaluable duty by making it clear to the consumer that their trust is misplaced.
SCW
http://moi-dekor.ru/user/kopetpdopf/ said:
June 26, 2014 — 3:54 AM UTC
apple iphone 4G comes with a secondary camera facing front together with the phone. This feature enables you to video simply call. But this can only be done using WiFi with some one also utilizing iOS4.0. apple iphone 4G has rest of the slandered features present on it. It could be use for recording HD films, the visual appeal and design is also very exceptional.
http://www.helmig.com/tips/tips.htm said:
June 26, 2014 — 5:22 AM UTC
The times are gone of analog assistive listening to devices by which the audio method was ok. The current hearing items are coming as digital assistive hearing devices products and solutions. These have best quality appear and also have greater treatment options for that sum and appear to be filters. It is possible to handle the flow of seems and also the combine complement the environment. The types on present are : much more consumers friendly and invisible toward the spying eyes. Digital assistive hearing device could quite possibly get no improved as time passes. It's the final word response for the individuals with weak listening to capabilities. Now you are able to obtain them online far too, at rates fairly achievable for your personal pocket. Whether or not it truly is batteries or add-ons as tubes, loudspeakers etc or even the entire device, it is possible to order everything from on-line channels.
---
---