News, Vision & Voice for the Advisory Community
The firm is buoyed by increase in advisors, a perceived edge in the 401(k) segment and interest generated by the Fortigent deal
February 8, 2012 — 5:36 AM UTC by Dina Hampton
LPL Investment Holdings Inc. today reported less-than-stellar fourth-quarter earnings but found reasons for optimism as the firm marked its first year as a publicly traded company. See: What to make of LPL nearing a successful — but scaled back — IPO.
Total advisory assets under management for the nation's biggest independent-contractor broker-dealer were $101.6 billion for 2011. Net new assets in 2011 grew $10.8 billion, including $1 billion of net new advisory assets added during the fourth quarter ended Dec. 31.
By way of comparison, Schwab brought in more than $10 billion in December alone and more than $145 billion of net new assets for 2011.
The Boston and San Diego-based broker-dealer also announced that it added 549 net new advisors for the year, excluding the attrition of 146 advisors that resulted from the UVEST conversion that was completed in 2011. LPL added 172 net new advisors in the fourth quarter, excluding the attrition of 124 advisors related to the UVEST Financial Services Inc. conversion in the quarter. See: LPL Financial names a strategy czar.
"Additionally, we continue to retain our existing advisors, resulting in production retention for 2011 exceeding 96%," said Robert Moore, LPL's CIO in a conference call on Tuesday afternoon. "Commission revenues benefited from 15% variable annuity growth but mutual fund sales lagged, with 3% growth. We believe this behavior reflects the more conservative approach investors are seeking to achieve with long term investment objectives."
'A needed respite'
Revenues, however, were flat for the fourth quarter, increasing 1.1% to $828.7 million, from $820 million in the fourth-quarter of 2010.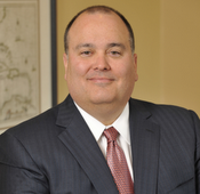 Mark Casady: There was softness in
the fourth quarter.
Adjusted earnings for the fourth quarter were $48.8 million compared to $44.7 million in the fourth quarter of 2010.
"There was softness in the fourth quarter," Mark Casady, LPL's chairman and chief executive, in the conference call. "Sales growth declined and was flat as opposed to the first nine months of growth."
Moore called the fourth-quarter sag a reaction to the economic turmoil in abroad and at home — a "needed respite [for advisors] to work with clients and prospects to put deals in play. They needed to take a breather, and their clients did as well."
Into the 401(k) breach
LPL, which acquired Concord Wealth Management last year, believes that the Matawan, N.J., firm, which caters to trust groups of financial institutions, combined with LPL's 2010 buy of National Retirement Partners Inc., will give the company an edge in the 401(k) market when new disclosure regulations arising from the Dodd-Frank Act kick in this summer. See: First Allied, LPL aim to sell customized 401(k) plans for the small business market.
Fortigent deal buzz
The two executives touted the firm's growth in the RIA segment. Assets under custody in that unit, which caters to fee-based and hybrid advisors, grew by more than 68% to $22.7 billion in 2011, with 146 firms, compared with $13.5 billion and 114 firms the year before. See: Six important things I learned about LPL at its focus11 conference in Chicago.
Moore said that even though LPL's recent acquisition of Fortigent, LLC would not affect 2012 earnings, the deal has been generating strong interest from existing advisors and from prospects. See: LPL makes big advance into the RIA business with Fortigent acquisition.
"Strategically, this positions LPL to more aggressively attract high-net-worth advisors," said Moore. "They are excited about Fortigent's capabilities. I don't want to overstate the matter but I do think it's important to note that we're attracting very sizable RIA practices already who have this characteristic of being hybrids. They do both brokerage business and they have their advisory business under their own RIA. So it's really been a very good area for us to enter, and a business for us to support." See: How Fortigent got $50 billion on its platform by treating an RIA pain-point.
---
Mentioned in this article:
---
---
Share your thoughts and opinions with the author or other readers.
Jeff Spears said:
February 8, 2012 — 4:21 PM UTC
Fortigent should help LPL move the needle with large RIA clients.
Fortigent works with 90+ RIAs with AUA of $50 billion and LPL works with 146 RIAs with AUA of $22.7 billion.
Now I get it!
---
---