News, Vision & Voice for the Advisory Community
At Morgan Stanley Smith Barney, the Saratoga Springs team had about $1.2 billion
February 6, 2012 — 5:33 PM UTC by Brooke Southall
Brooke's Note: Breaking away from a wirehouse is not a 9-to-5 endeavor. I reached Larry King and Shirl Penney at the new King Wealth Management offices in Saratoga Springs, N.Y. on Saturday morning — the day after the King team gave word to Morgan Stanley Smith Barney. Neither one sounded exactly chipper but both were resolute in their mission. King was a little distracted by clients waiting nearby in anticipation of meeting for the first time under the new RIA. Penney was a CEO (Dynasty's) on a weekend house call and his tone was of the proprietor's determination that this was a transition to Dynasty that was going to come off without a hitch. The one way, however, that Penney, a Maine native (like me), was unable to oblige King was in his football allegiance for Sunday's Super Bowl. As it turned out, of course, the Giants didn't need any extra help.
A Saratoga Springs native who graduated from Cornell University and worked his way thought the ranks of Merrill Lynch, Prudential and Smith Barney, Larry King helped found the certified portfolio manager certification and utilizes Columbia University professors for the education behind it. He's now starting his own RIA that will likely have $1.2 billion of assets under advisement in Saratoga Springs. His firm was listed in Registered Rep's Top 100 as having that amount under Morgan Stanley Smith Barney.
Close to home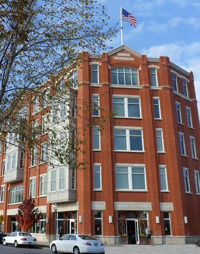 King Wealth Management will live here.

As part of the deal, King's new firm, King Wealth Management Group, will also use Jacksonville, Fla.-based Black Diamond Performance Reporting and Fidelity Institutional Wealth Services. For commission business, he'll use Purshe Kaplan Sterling Investments, a broker-dealer based in Albany, N.Y.
Black Diamond had to go though its own big process of sales, according to Tracy Thompson, senior sales executive, strategic relationships.
"We did a number of joint demos with Dynasty and KWM to ensure Black Diamond was right fit. Larry has a unique discretionary portfolio management aspect to his business so needed robust reporting tools for his clients."
Thompson added: "We work closely with Dynasty and their advisor clients to help integrate everything from their client portal build out, web page, advisor desktop, to client reporting. It's really become a seamless process as we have worked with them now on a number of teams."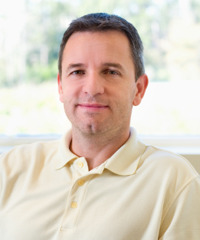 Tracey Thompson: We did a number
of joint demos with Dynasty and
KWM to ensure Black Diamond was
right fit.
No roll-up, no problem
King says he never entertained the possibility of joining one of the roll-ups. He wanted to be independent but also to get advantages of scale.
"No one owns us. Being fully independent gives us the autonomy, objectivity and flexibility to always act in our clients' best interest; partnering with Dynasty brings us all the capabilities and analytical firepower of a large firm. It's really the best of all worlds."
Penney says that Dynasty is striving to give King all the resources it needs to do top-notch wealth management. It will provide investments through Envestnet Asset Management for the core of the investing and Callan Associates Inc. research to find more obscure small-cap and other managers not typically found on big platforms. See: Attack of the killer app: Dynasty targets the corner-office broker by combining Envestnet and Callan. There is also research available from Citigroup, JPMorgan, BNP Paribas and other sources.
"King Wealth Management Group is the quintessential example of an elite wirehouse wealth management team that can take its services to a new level by going independent on the Dynasty platform," Penney said in a release. King was part of about 200 top advisors in MSSB's unit devoted to serving wealthy families.
Kings added in the release that Dynasty pulls together elements from multiple sources that serve him well.
Due diligence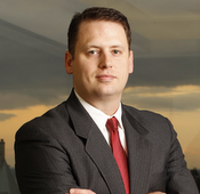 Shirl Penney: We're not proactively calling
to recruit these advisors.
"My partner Daniel Gale and I have done due diligence on many investment firms, and we have found that the best people, research and services are no longer housed under one roof."
King was part of the group of advisors at Smith Barney known as portfolio managers. These advisors not only manage their own client assets but also serve as a de facto separate-account manager for other brokers at the firm. He trained at Merrill Lynch from 1990 to 1996 and was with Prudential Securities from 1996 to 2000. King was a Smith Barney advisor up until Friday.
Penney says it's gratifying to have Smith Barney advisors he knew during his time there choose Dynasty. The first contact between Dynasty and King came about a year ago, and the decision to partner up happened about three months ago.
"It's more coincidental. We're not proactively calling to recruit these advisors," Penney says.
He says this will be borne out in coming months as many of the recruits will be coming from other wirehouses.
Jane Quinn and Casey Congel are also joining as part of the King team.
---
Mentioned in this article:
---
---
Share your thoughts and opinions with the author or other readers.
Jeff Spears said:
February 6, 2012 — 9:44 PM UTC
If you add Dynasty's 9 teams to our firm's 8 teams you have a strong endorsement for the vendor of vendors (I like that) model versus the roll-ups!
Another interesting observation is that Dynasty's teams are East Coast based and our firm's teams are West Coast based.
Let's meet in the middle of the country, maybe in Chicago :)
---
---