News, Vision & Voice for the Advisory Community
These advisors and executives made dramatic moves that advanced the business of registered investment advisors
January 4, 2012 — 5:46 AM UTC by Dina Hampton and Brooke Southall
Here is the second installment citing those players most instrumental in the making the RIA industry an oasis of growth in an otherwise parched financial industry landscape in 2011. For the first 10 through six people, see: The 10 most influential figures in the RIA business going into 2012. Here are the top five for 2011 based on their ability to lead and shake things up.
5. Ric Edelman, president, Edelman Financial Services LLC
What more could we ask of a single RIA in promoting the business? Ric Edelman became the definitive prototype of how to create a massive RIA brand this year when venture capital firm Sanders Morris Harris Group, which bought 76% of Edelman Financial in 2005, and rebranded itself under the Edelman banner. That made Edelman the president of the first publicly traded advisory company in the country, managing $6.5 billion for some 15,000 clients. See: Encouraged by early success in New York, Edelman ramps up office openings.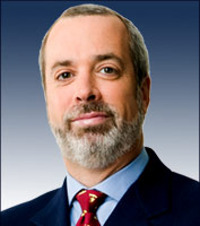 Ric Edelman: The more money I
spend, the more I make.
Edelman clearly relishes sharing his insights in person as well: He is a frequent speaker at his own and other industry events. See: What Ric Edelman is like live on stage and at industry.
In other words, Edelman's simple but powerful message of growth and prosperity is aimed at fellow advisors, execs of the industry, media and consumers. This is impressive proselytizing and he's getting wealthy from it, but the RIA business may get an even bigger lift as he flies the mom-and-pop-RIA model to ever greater and more multifaceted heights.
Up next
As the RIA industry matures, there's been talk about striking a balance between retaining the intimate feel that many independent RIAs prize and "creating a business that's bigger than themselves so that they can pass a legacy to younger advisors," as MarketCounsel president Brian Hamburger said in a recent interview. Those who want to expand their firms can only look to Edelman's sky-rocketing enterprise to see what it will do next.
In 2011, Rudy Adolf's company reasserted itself as the industry's biggest aggregator among active serial buyers, starting the year off with a bang by making its first big acquisition since 2009. See: After one-year hiatus, Focus Financial buys a large RIA and hits a milestone.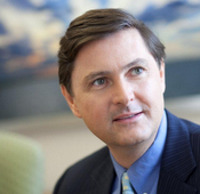 Rudy Adolf: The thing we've figured
out better than anyone else is
how to invest in entrepreneurs.
Adding to its momentum, in May, Focus put its lawsuit against StrategicPoint Investment Advisors Financial, one of its first acquisitions, behind it. See: Brochu drops lawsuit against Focus Financial but $500,000 is still at issue.
Adolf stands out among the aggregator chiefs who are pooling advisory firms into a more cohesive whole. While many of his competitors are controlling the growth of the firms they acquire, Adolf instead provides a big pasture for his flock, trusting they'll achieve optimum growth in a free-range environment.
The naysayers of this model see what Adolf may call freedom as simply a spin on his voracious acquisition style. But Adolf's long tenure at Focus indicates that he and his business model may have staying power. This is a boon to a segment of RIAs who have a Goldilocks-like "just right" concept of being part of an bigger organization: not too much anarchy, not too much the lonesome abyss and not too much control from above. See: A look inside Focus Financial's big deal with The Colony Group.
Adding weight to our decision to include Adolf on our Top Ten list is the knowledge that big RIAs and top venture capital firms have continuously vetted his operation and have given it their ultimate seal of approval: joining forces with it or providing capital for the firm. See: Dynasty Financial wins the account of Lori Van Dusen's new RIA through Focus Financial.
Up next
With his May hire of breakaway specialist Mark Dupont from Boston-based Fidelity Institutional Wealth Services, Adolf has signaled a shift in Focus Financial's growth strategy from acquiring existing RIAs to luring breakaway brokers from wirehouses or other captive environments See: Focus Financial pivots to breakaway strategy with Fidelity recruit.
"This is an area we wanted to invest in and we wanted to add additional resources," Adolf says. "The thing we've figured out better than anyone else is how to invest in entrepreneurs."
A perennially influential figure in the RIA business (and a critic of the Focus Financial approach in the past), Duran had a standout year in 2011 as United Capital regained its stride after flattening out in 2010. The Newport Beach, Calif.-based aggregator churned out deals, most recently scoring a coup when it assimilated Peak Capital Investment Services LLC, a top LPL Financial RIA with $600 million in assets under advisement and about $6 million of gross revenues. See: United Capital extracts a 40-employee, mega-growth team from LPL.

Joe Duran: In 2012 we are
committed to improving the lives of
100,000 individuals in America.
Like other leaders of advisor aggregators, Duran is spinning RIA gold out of broker-dealer rep straw as he lures IBD reps to United Capital, introducing them a more refined wealth-managing way of life. See: One of a new breed of roll-ups taking center stage, United Capital is churning out deals again. Duran's firm is providing a way for RIAs to achieve scale, efficiency, a system of doing business and a national brand. It's also providing bigger landing zone for breakaways and for bank wealth management units that have grown stagnant. See: United Capital scoops up a $1.6 billion wealth manager from M&T.
But Duran's effect on the industry is more pervasive thanks to his writings and personal media and conference appearances in which he delivers his message with a unique blend humor, intellect and style. To paraphrase an vintage advertising campaign: When Joe Duran talks, people listen. That was certainly the case last May, when he made waves with the assertion that the independent RIA was going the way of the dinosaur. See: Why Joe Duran believes that classic RIA firms face extinction.
Up next
"We are committed to improving the lives of 100,000 individuals in America in 2012 with the client-centric tools we have developed at United Capital," says Duran. "2011 was our most exciting year for developing consumer-friendly discussions."
An IPO may be in United Capital's future. Duran's efforts are aimed at building up his firm, but the RIA business gets a free boost along the way. Duran — by his own and his wife's account — See: Joe Duran tries out novel financial planning strategy on himself and his wife — is a restless man seeking an outlet for his energies. The RIA business is fortunate to have been caught up in his mission to press limits intellectually and financially on behalf of RIAs.
2. Elliot Weissbluth, CEO, HighTower Advisors LLC
HighTower, the Chicago-based aggregator, was on a roll in 2011, snapping up advisory teams from big broker-dealers like Bank of America Merrill Lynch, Morgan Stanley Smith Barney LLC and UBS Wealth Management with gusto in an effort to do what no company has really done before — create a repeatable process of picking off big wirehouse advisors in order to create a national wealth manager comprised of top-notch RIA practices.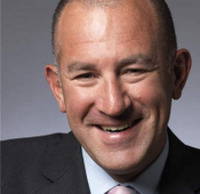 Elliot Weissbluth: Our revenue is up
250% over last year and 14,000%
since our launch.
In June, aiming to woo top brokers with teams of $1 billion or more in assets, Weissbluth sweetened the pot for breakaway brokers by proving there are dozens more hedge fund managers to pick from in the independent arena than at wirehouses. See: HighTower dangles array of hedge funds to lure breakaways.
In September, HighTower hit the $20 billion mark in assets when it landed its third wirehouse team in as many months in the Washington, D.C., area, bringing its RIA head count to 45 advisor teams. See: HighTower extends its winning streak of luring breakaways near the nation's capital.
Recently, HighTower cast an even wider net, recruiting from wirehouses again but this time targeting managers who have shown a knack for helping advisors balloon their books of business. See: Casting a wider net for talent, HighTower poaches an MSSB branch manager.
Weissbluth helped design HighTower's business plan, brought aboard industry giants and sages like David Pottruck and Philip Purcell, raised hundreds of millions in capital and has acted as the closer for an impressive number of deals. He comes to the RIA fight wielding weapons that wirehouse executives presumed they alone possessed — cash to pay big-time signing bonuses and deep legal pockets to aggressively pursue the most entrenched teams.
In the process, Weissbluth has created an innovative yet sturdy landing pad for brokers wanting to break away from the regulatory constraints and conflicts of interests inherent in the wirehouse model without the headaches of setting up their own practices.
Up next
"HighTower's advisors have the best of both worlds — fiduciary independence coupled with the best ideas, the best managers, and the best investment solutions on Wall Street," says Weissbluth. "Our model puts the power of the marketplace to work for the client, not the firm. In 2011, we had 200 employees and 16 offices, which shows that the vision we set forth three years ago has been embraced by advisors and clients everywhere. We are excited that HighTower is continuing to grow at an extraordinary rate — our revenue is up 250% over last year and 14,000% since our launch — and with the advisor teams we have across the country and those in the pipeline, we are uniquely positioned to continue this growth trend."
1. Peter Hess, president of Advent Software, makes a $73 million bet on RIAs
As an executive at an established public company with a history of friction and of being culturally out of step with advisory firms, Peter Hess may not seem the most likely candidate to top our list of industry innovators.
But this year, the president of the established giant of software for RIAs pulled off a bold transaction that may, in retrospect, prove to be far and away the most significant and positive event in 2011. (Since we published this article, Hess got promoted. See: Peter Hess will take the CEO reins at Advent Software.)
For nearly two decades, Advent has been a strangely unwilling — almost accidental — leader of RIA technology. Essentially, it built software for asset managers that happened to also be the best software for many financial advisors.
But as new companies emerged that made software specifically designed for RIAs, Advent's weaknesses were becoming more apparent and its slightly out-of-step attitude was becoming less tenable. See: Black Diamond is winning big accounts from Advent at an impressive clip. Something big needed to happen and it needed to happen fast.
By pulling the trigger on the purchase of Black Diamond Performance Reporting, Hess may have found solutions for two unsolvable problems in a fell swoop. Overnight, Advent got, for $73 million in cash, cutting edge technology and a brand and culture that seems to resonate with most RIAs.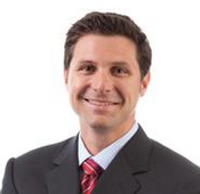 Reed Colley: We can close any
gaps.
"Even though we've been around for a while, we haven't looked in the mirror in a long time introspectively," Hess recalled in a recent interview.
In taking that long look, Hess came to realize that Black Diamond, led by Reed Colley, had something that Advent very much wanted: a way forward in the RIA market. Advent had a next-generation product, Advent Portfolio Exchange, but it had been designed largely for high-end asset managers, not wealth managers. See: Why Advent and Black Diamond are merging and how advisors look at the deal.
As former football players, it was important to Hess and Colley to be able to maintain each firm's respective autonomy as a brand, service and sales force. See: How Black Diamond is faring as a unit of Advent Software. At the same time, as members of the same team, they grasp the importance of using the same playbook. To that end, both Advent and Black Diamond sales teams currently receive commissions regardless of which product the customer buys.
"Salesmen appreciate they have choice for the client and it makes them competitive," Hess says. "It was the only way to go."
Up next
After a slow start, the deal seems to be clicking into place. Advent-Black Diamond has added 60 new clients since June. Both firms are hiring: Black Diamond added 20 employees — mostly engineers and service people — during the merger and currently has 90 employees, according to Colley. Hess says that key executive hires for Advent will be announced early this year.
---
Mentioned in this article:
MarketCounsel
Consulting Firm, Specialized Breakaway Service, Compliance Expert
Top Executive: Brian Hamburger
---
---
Share your thoughts and opinions with the author or other readers.
Jeff Spears said:
January 4, 2012 — 7:55 PM UTC
Impressive list, all chasing the same dream – create a national/scalable brand. Isn't this the business model that caused professionals to break away from large firms?
Mike Wilson said:
January 5, 2012 — 2:55 AM UTC
Would like to know the answer to Jeff's question as well.
Brooke Southall said:
January 5, 2012 — 3:44 AM UTC
Yes, that's a big question. For my thoughts on that, look here: http://www.riabiz.com/a/9228337
I have my eyes peeled for a secondary breakaway movement from these firms. That may be an acid test.
Bill Winterberg said:
January 6, 2012 — 1:53 AM UTC
And just like that, roughly 24 hours from posting Advent's Hess as RIABiz's #1 influential figure for 2012, he gets selected to succeed current CEO Stephanie DiMarco on July 1. How about that?!?
<a href="http://blogs.advent.com/executive-view/2012/01/05/2012-opportunities-in-change/" rel="nofollow">http://blogs.advent.com/executive-view/2012/01/05/2012-opportunities-in-change/</a>
Brooke Southall said:
January 6, 2012 — 5:01 AM UTC
Thanks for noticing, Bill. We strive to wag dogs. And we're about to publish an article about the succession.
Brooke
---
---