News, Vision & Voice for the Advisory Community
The Rockville, Md.-based company was early in the high-end of the market but other outsourcers are catching on
September 12, 2011 — 1:51 PM UTC by Lisa Shidler
When it opened its doors in 1996, Fortigent LLC wagered that it could better succeed by outsourcing services to family offices and RIAs of ultra high-net-worth clients rather than going after clients directly.
That bet is starting to pay off as its client roster has tripled since 2006 and grown 80% since 2008. See: Fortigent and Adhesion staff up to haul in bigger fish in the outsourcing market.
Fortigent is currently riding a wave of advisors looking to explore outsourcing in an effort to reduce their costs in this volatile market. The company provides detailed research and performance reporting for regstered investment advisors who use its alternative-investment strategies on behalf of clients whose accounts range from $6 million to $10 million.
"I think they serve as a smart brand that can outsource the CIO function for legacy RIAs," says Shirl Penney, CEO of Dynasty Financial Partners of New York, which provides a platform of several outsourcers to big RIAs. "If you can't afford a CIO, Fortigent is a good alternative. That's where they make their hay." See: What exactly is Dynasty Financial Partners and why is the Smith Barney execs' startup gaining so much attention?.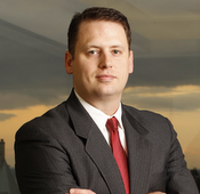 Shirl Penney: If you can't afford
a CIO, Fortigent is a good
alternative. That's where they make their
hay.
Fortigent officials declined to say how much it charges clients other than to say that investment research and consulting services are charged as an annual fixed fee that varies according to the complexity of the relationship. Clients pay for reporting services based on the number of accounts reported on, not on the assets under management in the accounts.
$50 billion
With this strategy, the Rockville, Md.-based firm has reached $50 billion in assets on its platform, to which it provides reporting and research. It also manages assets. The company does not break out how many assets are served by different portions of its platform. It has partnered with global asset management firm Affiliated Managers Group Inc. since last year. Companies such as Fortigent often seek out firms like AMG for capital to fund large payrolls.
In fact, AMG has been a minor investor since mid-2010, says Scott Welch, senior managing director of investment research and strategy.
Many turnkey asset management programs aim to capture ultrawealthy clients but few have been able match Fortigent's record. In its 15 years of existence, the company has made a steady and steep ascent: It now has 90 clients, comprising the nation's most respected RIAs, advisors and private banks. That's up from 30 in 2006 and 50 in 2008.
The company has hit a sweet spot of providing research services on money managers like a Callan Associates, performance reporting services like a Black Diamond Performance Reporting and asset management like a CTC Consulting, and bundling them together efficiently.
It brings the services into one spot for the ultrahigh-net worth segment in a way that at least loosely resembles a Dynasty Financial Partners or Envestnet.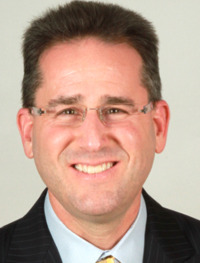 Steve Braverman: The biggest point of
pain for us is reporting, and
the more complex the family, the
harder it is to do.
"We've been able to help advisors navigate through alternative investments and it has been really helpful and is driving a lot of interest," says Welch, "We're seeing a lot of interest from high-end RIAs and multifamily offices."
An elite niche
Getting into alternative investments is daunting and expensive for many advisors but is increasingly viewed as a necessity in today's volatile markets. See: How RIAs can best pick alternative investments: Punt.
Because it began as an upscale advisory firm, Fortigent has been particularly effective at providing alternative investments and superior reporting, says Chip Roame, managing partner of Tiburon Strategic Advisors, who is a board member of Envestnet, a competing outsourcer. See: Envestnet and Chip Roame forge stronger tie.
"Fortigent is an impressive operation," says Roame, who has spoken at Fortigent's client conferences. "Many of its competitors would like to have their presence in that high-end segment."
Some of those competitors include TAMPs and outsourcing firms such as SEI Advisor Network, which has $31.5 billion in traditional TAMP assets. See: Envestnet and other TAMPs keep the asset train rolling in the first quarter, Envestnet, and Adhesion Wealth Advisor Solutions.
Genworth Financial Wealth Management new chief marketing officer, Myra Rothfeld, says that her company doesn't really compete head-on with Fortigent. "I don't consider Fortigent to be a traditional TAMP," she says.
Rothfeld's company primarily serves IBD reps whose clients have assets of $1 million or less. But she allows that it will seek opportunities in "adjacent markets" and that its purchase of Altegris is evidence of this.
Indeed, unlike traditional TAMPs, Fortigent was an early participant in the alternative-investment market. It specializes in finding cures for the headaches RIAs face when dealing with clients with average assets of $100 million and the hodgepodge of investments they like to hold, research and view on one statement.
One-stop shopping
When Steve Braverman, co-founder and managing director of Pathstone Family Office, began shopping for an outsourcing firm, he found few that met all his needs. The Englewood, NJ-based firm oversees the assets of 27 families, totaling about $2.5 billion.
"The biggest point of pain for us is reporting, and the more complex the family, the harder it is to do — and we've got some really complex families out there," Braverman says. "We did an extensive search trying to find firms and there are very few out there that deal with the ultrahigh-net-worth [client] and have great market research and complex reporting [capabilities]."
He was also seeking an affordable solution, and while not disclosing the fees, says Fortigent's are quite flexible and are based upon the scope of services and number of accounts.
Braverman not surprised by Fortigent's growth.
"They've been a success because they've stayed true to their knitting and they've listened to their clients and given us what we wanted and they've been rewarded by an increase in business," he says. "Their work in alternatives is also quite good."
Keeping pace
Fortigent's competitors say they've also grown, thanks to the turbulent market, which has caused advisors to seek outsourcing in order to cut costs.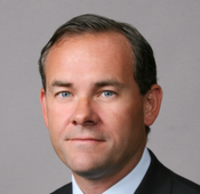 Bill Crager: We believe the high-end
advisory marketplace will continue to be
competitive, and several firms are likely
to benefit.
Stier says RIAs are interested in his Charlotte, NC, firm's approach of offering multiple specialists in asset allocation and manager research and selection.
Bill Crager, president of Envestnet, says his firm is also seeing strong growth in the high-end RIA market. See: Envestnet to zero in on RIAs and family offices.
"Our platform's ability to integrate core components of an advisor's practice is highly valued by RIAs who are growing rapidly," Crager wrote in an e-mail. "We believe the high-end advisory marketplace will continue to be competitive and several firms are likely to benefit."
Crager points out that Fortigent and Envestnet offer different areas of expertise. He acknowledges that some RIAs will go to Fortigent because of the company's strength in research and its alternatives platform but he says other RIAs prefer Envestnet because of the company's choice of infrastructure that enables the implementation of advice and portfolio management as well as monitoring. See: Genworth, SEI and Envestnet make alternative-investments moves amid 'huge interest'.
"Both firms have tremendous opportunity to help advisors," he says.
Whittling down the field
Fortigent has successfully enabled First Foundation Advisors — which has been using the firm for about a year — to screen and select managers, says Louis P. Abel, managing director and chief investment and officer with the $1.7 billion RIA based in Irvine, Calif.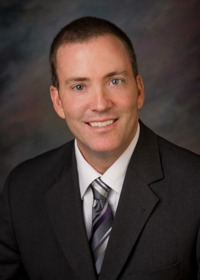 Louis Abel uses Fortigent to screen
and select managers.
Recently, Fortigent helped the firm, which formerly used CTC Consulting, to whittle down international manager candidates from a field of dozens to the top four.
"Since we've worked with Fortigent, they provide really great client service," Abel says. "They're very accessible."
First Foundation manages assets for about 1,000 families with the average household holding about $2 million in assets.
Considering the alternatives
Fortigent has added managers and strategies to its alternative-investments platform to meet the needs of advisors who are seeking more options. Currently, the firm has nearly 40 alternative-investment solutions on the platform.
For example, Fortigent says its advisors are showing interest in its Access Overlay, a customized UMA program. In a low-return and highly volatile market, this program allows advisors to offer portfolios that are easy to implement and to re-balance. Despite the market swings of recent weeks, Welch says the company has seen net asset inflows and new account offerings in Access Overlay every week.
"I think the industry as a whole is finally understanding the value of the unified-managed-account approach," says Welch. "We are big believers in the tax management aspect of UMAs." See: TD Ameritrade paves the way for breakaway books of business to transfer intact.
Welch also says Fortigent stands out among competitors because the company is one of few that offers topnotch research as well as reporting.
"We don't run into competitors very often who do both things," he says. "Most of them do just one or the other."
An earlier version of this article quoted Shirl Penney referring to a CFO. He referred to a CIO or chief investment officer. The change was made to reflect what he said.
---
Mentioned in this article:
---
---
Share your thoughts and opinions with the author or other readers.
Elmer Rich III said:
September 12, 2011 — 2:23 PM UTC
Always best to meet demand. Rarely a good idea to try and create it. Good story.
Jeff said:
September 12, 2011 — 3:28 PM UTC
Fortigent is the ONLY and the best firm that services high end RIAs.
I view them as a flexible partner not a TAMP.
Lisa Shidler said:
September 12, 2011 — 3:34 PM UTC
Hey Jeff, Great comment about not seeing them as a TAMP. We had a number of editorial meetings about that topic. It's very clear that the company is different than a traditional TAMP but also does provide some of the services as a TAMP.
Jeff Fang said:
February 14, 2012 — 7:35 PM UTC
I'm an emerging RIA firm looking for a firm that is "different than a traditional TAMP". Who are the players, of course, other than Fortigent.
Brooke Southall said:
February 14, 2012 — 7:53 PM UTC
Hi Jeff,
I suppose it depends on how you would like them to be different. But the good news is that there are quite a few out there that have slightly different niches. Here's a list of several: http://www.riabiz.com/d?cat=63403 If you click on any of the TAMPs on our list, it'll take you to articles we've written about them.
I hope that helps.
Brooke
P.S. I noticed that the biggest of the TAMPs, SEI is not on the list I linked you to.
Jeff Fang said:
February 14, 2012 — 8:40 PM UTC
Thanks so much for the quick response.
It apears that what I'm looking for is not really a TAMP, but more of an outsourcer that focuses on the low value-add mechanics all RIA have to contend with. I've looked at Adhesion Wealth and the info on the websites hits the right notes. Interestingly, an interview I saw of an executive there did not. When asked the question touching on the common subject of whether advisors add value in selecting securities (and implied asset allocation), the exec responded along the lines of: well it's likely that more qualified (i.e. highly competent, CFA-type) investment management firms probably adds more value than the typical advisor can, so advisor can and should focus more on client relationships and biz dev.
Truth is I really don't like that answer. I prefer his answer would be something like we're agnositic to the "alpha" proposition of a TAMP, but where we do add value is really about operational efficiency such as implentation of a advisors model portfolio (rebalancing, tax trades, overlay, etc) or using one of our own, reporting, billing, analytics, manager search (no matter if that means TAA, SAA, nine boxes, Alt mgrs), tech consulting, etc.
UMA maybe closer to my search than a TAMP.
Comments?
Alex Potts said:
February 14, 2012 — 10:34 PM UTC
Jeff, there are a handful of technology only TAMPS, but I'd say one of the largest value added components of utilizing a TAMP is being part of an advisor community. Ultimately, learning best practices from your peers, AND the firm should help you in your business. We find the greatest value advisors add to their clients is helping them construct and mainintain their wealth plan (not simply chasing asset class alpha). At Loring Ward, we have a distinctive investment methodology and ways to help advisors work with their clients, however there are some tamps who are investment agnostic and can bring the traits above to advisors. I hope this helps!
Michael Stier (Adhesion) said:
February 15, 2012 — 7:11 PM UTC
Jeff – First, thank you for the positive mention. Your fundamental question is a good one, though it's getting a bit tangled in the jargon. A TAMP is basically a service provider while a UMA (unified managed account) is essentially a construct for organizing investment vehicles in an account. Some TAMPs incorporate a UMA delivery vehicle in the services they offer, some do not. And, not surprisingly, there is a fairly wide spectrum in the breadth, depth and value of investment services offered in conjunction with the UMA structure. You started your post by focusing on the types of services you need for your practice, which the right way to approach your search.
With regard to your observation of the services provided by Adhesion, allow me to expand upon that just a bit. We're an investment management service provider that is often assigned the "TAMP" label as a matter of convenience. So be it. The unfortunate thing about labels is that their interpretation is highly dependent on the readers's historical frame of reference. Perhaps more accurately is to view Adhesion as an outsource partner in the delivery of investment services to an RIA's clients. Our role is essentially that of an "investment management hub" that facilitates your mission as your clients' CIO, enabling you to assemble and monitor teams of specialists to achieve the game plan you laid out. We provide the centralized hub that makes it easy to implement/ coordinate the services provided by each specialist. When referring to specialist roles we generally think in terms of:
 Strategist– Developing asset allocation strategies, based upon assessment of the economic environment, global capital market factors and relative, risk-adjusted return expectations from the various sectors and classes. Incorporates the strategist's philosophy regarding portfolio construction (e.g., TAA, SAA, Core-Satellite, ...) and risk management through effective diversification. Also performs the extensive research required to determine the best combination of managers/ products with which to implement the strategy components from the tens of thousands available. Provides the client-suitable and fiduciary documentation of the process, research results, strategy components and historical return stats.
 Managers – The use of specialists for security selection is already well established with any advisor that utilizes funds in client accounts. With UMAs as the delivery vehicle, utilizing a manager's model portfolio instead of a fund (for appropriate asset classes) enables the tax overlay management you mentioned in your post as one of the value added functions, as well as often a lower total cost.
 Overlay Portfolio Manager – As you noted in your post, this is Adhesion's value-added role, providing advanced technology and portfolio management expertise to the implementation of the advisor's investment strategies (e.g., rebalancing, trading, portfolio accounting, electronic trading and reconciliation with custodian and executing broker-dealers, achieving best available executions, tax overlay management, coordinating and implementing manager changes to model portfolios, coordinating and implementing allocation reweights and manager/ product replacements, cash management, respecting client-specific restrictions and mandates, client/ performance reporting,...).
As the advisor's outsource partner, Adhesion's role is to facilitate the advisor's approach to assembling this team of specialists. A number of our advisor clients provide the Strategist role internally; others utilize a 3rd party specialist. Some incorporate proprietary model portfolios with which to implement certain portions of the asset allocations while others solely utilize 3rd party manager products. Adhesion is completely agnostic to these choices made by the advisor, solely concerned with providing expert, value-added implementation and facilitating the incorporation of 3rd party managers and strategists as selected by the advisor ("the hub").
Apologies if this reply was a bit long winded. I hope the clarification helps, and answers your question. If you're interested in learning more about how our services may provide value to your practice, one of our sales/ consulting execs would be happy to speak with you. Completing the Contact form on our web site is probably the easiest path to get this started.
Best regards
---
---