News, Vision & Voice for the Advisory Community
Paul Pagnato and David Karp started their day in Washington DC and ended up in Reston, Va.
August 2, 2011 — 5:58 AM UTC by Brooke Southall
It's almost breakaway gospel.
When advisors leave a wirehouse, they give notice late in the day, minimizing the chances of having competitive brokers call clients – or of having a judge side with the wirehouse and throw down a temporary restraining order.
Why tempt fate?
Judging by their actions, Paul A. Pagnato, 47, and David W. Karp, 41, formerly members of Private Wealth Advisors at Merrill Lynch Private Banking and Investment Group are not fearful of fate. First thing Friday morning they let their boss know they were leaving Merrill Lynch to start a new life with HighTower Advisors of Chicago – and taking more than $1 billion of assets under management with them. They made their move at 9:02 a.m. at the Washington D.C. office of Merrill Lynch.
The team had – as Merrill Lynch advisors – split their time between Washington and Reston, Va. It is in the latter town that they are setting up their new shop, Pagnato Karp Group. Merrill Lynch declined to respond to a request for comment.
Little time; much to do
"We were here until midnight anyway; it optimized the day," Karp says. Besides, they had to make their way from downtown and the extra time was helpful.
They not only needed to have 15-minute phone conversations with each of their clients but they also needed to rehire their nine support personnel who had not been informed of the breakaway beforehand.
These employees – some of who had been with Merrill Lynch for over a quarter of a century – actually received word from HighTower itself. Karp and Pagnato declined to give any details about how and when this news-breaking happened. All nine have chosen to join the new HighTower practice.
As for the clients, about 70% immediately agreed to move with the team when contacted by telephone – with the remaining 30% asking for a face-to-face meeting. Many of these clients also received counter-pitches from Merrill Lynch urging them to stay on with the New York-based wirehouse.
"They did try," Karp says.
Mark Sear, managing partner of Luminous Capital, who left Merrill Lynch Private Banking and Investment Group in 2008, says that Pagnato and Karp have an easy case to make to their clients. "They've done all the heavy lifting. They weren't Merrill Lynch anything. I'd be surprised if they got less than 80%" of their current clients to follow them. Luminous Capital advises $4.6 billion from Los Angeles.
Midday breakaway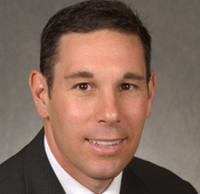 Scott Dell'Orfano: It reminds me of
when the Luminous team left.
Traditionally, most teams make a dash for it around midday Friday, says John Furey, principal of Advisor Growth Strategies. But as breakaways become more common and comfort with the Broker Protocol increases, teams seem less concerned about getting hit with a temporary restraining order, among other things.
Still, he cautions that no move is without risk.
"They could be overconfident; we'll know in three months," Furey says.
Path to independence
One reason for Pagnato and Karp's high level of client loyalty is the specialized nature of their practice: All clients are entrepreneurs in the fields of security, defense and intelligence and became wealthy as a result of a liquidity event like the sale of a business. They each have $10 million or more.
Virtually all referrals came from centers of influence like attorneys, accountants or other clients – none from Merrill Lynch, they say. The team only brings aboard one new client per quarter because of the painstaking and time-consuming onboarding process.
The sophistication of this practice and the complex nature of client needs will become tropes in the next chapter of the breakaway saga, according to Scott Dell'Orfano, executive vice president of sales and relationship management for Fidelity Institutional Wealth Services services.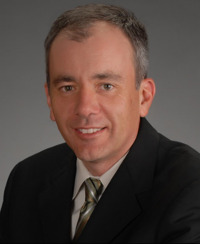 John Furey: We'll know in three
months.
"Given what we see in our pipeline and teed up coming in the next month, it's a similar theme of large teams with more complex sophisticated customers leaving. It reminds me of when the Luminous team left. The more that happens, the more that people get comfortable with the path to independence."
For the full story of the Luminous Capital team's departure from Merrill Lynch Private Banking, see: Merrill Lynch stars take a leap of faith to a new office – and independence.. Karp and Pagnato say they consulted extensively with the Luminous principals including Mark Sear and David Hou before making their own breakaway.
Voting with their feet
Furey says he is seeing the same pattern of big teams dominating the breakaway queue in his practice. "I agree with Scott. Our funnel is all big teams now. They make more of a strategic decision rather than moving when something is wrong."
"Sophisticated wirehouse teams nationwide recognize the financial services landscape has changed … In increasing numbers, advisors are not afraid to vote with their feet," says Mike Papedis, managing director of national business development at HighTower.
Fidelity is one custodian that the team expects to use. They also plan to introduce JPMorgan, Schwab Advisor Services and BNY Mellon as other custody options. See: After trying life as two silos, the custody units of BNY Wealth Management and Pershing will largely merge. They also chose to use software from Black Diamond Performance Reporting.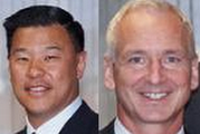 David Hou and Mark Sear were
trailblazers in leaving Merrill Lynch's pampered
private banking unit.
Pagnato and Karp began to contemplate independence in 2008 as the financial crisis on Wall Street unfolded. "In the event of the unthinkable [Merrill Lynch melting down], we wanted a place to land," Pagnato says.
But once it became apparent that Merrill would survive, the team moved at a more deliberate pace before deciding once and for all to break away nine months ago. They had their first meeting with HighTower in January.
Disruptive force
Karp says that the HighTower meeting expedited matters because he and his partner viewed the strategic acquirer as the service equivalent of a "disruptive technology."
"We saw it as the same way that Amazon changed retail."
Essentially, Karp responded to the fact that HighTower offered all the services of wirehouse and much more – but without conflicts of interest because it's paid by the advisor, not by sales of research or investments.
Especially exciting to the new team is the elongated list of asset managers to which they now have access, he adds.
"It's absolutely the kid in the candy store. For what we do, this is transformational."
See: HighTower dangles array of hedge funds to lure breakaways.
Editor's Note: Anyone who has spent any time on Washington's Beltway knows how much the place oozes wealth. There are limitless stretches of giant "McMansions", resplendent malls and office parks and even a Mormon palace nonpareil right on the highway. When you drive on the Beltway, you are traffic-jammed by an overabundance of late-model European cars and giant SUVs. The emergence of breakaway RIAs is starting to keep pace with those disposable dollars. Not only did HighTower snag this giant Merrill Lynch team but the serial buyer won another big team a few weeks ago. See: Big Morgan Stanley team on the Beltway hightails it to HighTower on second thought. Joe Duran's latest coup also took place in this neighborhood. See: United Capital scoops up a $1.6 billion wealth manager from M&T. Expect even more action as breaking away becomes politically correct for the politically-minded.
---
Mentioned in this article:
---
---
Share your thoughts and opinions with the author or other readers.
Mark Starosciak said:
August 6, 2011 — 4:11 PM UTC
The Big Bank Brokerage (B3s) model is a dinosaur. Formally, you needed the support of a large institution to gain access to the systems and investment vehicles required to serve the affluent investor. Today, you can run the entire business from a laptop, practically. Technology is the great equalizer and as more big teams realize the huge benefits to running their own shop, expect the flood to continue. Undoubtedly, the B3s will react too late and see their influence in the industry continue to diminish.
---
---