News, Vision & Voice for the Advisory Community
A strategic alliance could give LPL access to VIP RIAs and make Fortigent's highly customized offerings more profitable
December 6, 2011 — 8:01 AM UTC by Brooke Southall
Brooke's Note: This deal was confirmed today by LPL. See: LPL makes big advance into the RIA business with Fortigent acquisition.
LPL Financial and Fortigent, LLC are exploring the possibility of a merger, according to a number of sources.
It's an intriguing prospect. A strategic deal could give LPL, the Boston- and San Diego-based broker-dealer, a new foothold among some of the most elite RIAs in the industry. It could also give wealth management outsourcer Fortigent, based in Rockville, Md., the capital it needs to prevail in a competitive market that demands big staffing.
The services Fortigent offers are expensive to provide — including selection of managers and reporting software. Companies like Callan Associates Inc., for manager research, and Advent's Black Diamond Performance Reporting, for reporting, specialize in these areas and have critical mass.
Neither LPL nor Fortigent would confirm or deny the reports that RIABiz is hearing from various high-level sources across the country who say they are hearing about a possible deal and asked to remain anonymous.
Michael Herley declined to comment on the matter on behalf of LPL.
"As a matter of policy we do not comment on rumors or speculation regarding our acquisition strategy."
Gary Carrai, senior managing director, sales and consulting, declined to comment on behalf of Fortigent.
"There are rumors and speculation every day in the industry. We just don't comment on strategic matters."
Weekend meeting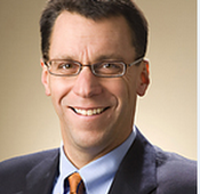 Chip Roame: LPL has shown a
desire to push into channels beyond
IBD — including bank, clearing, RIA,
401k. Fortigent fits RIAs.
Fortigent may be seeking stronger financial support, sources say, despite a deal that resulted in the sale of a big chunk of the company to Affiliated Managers Group of Prides Crossing, Mass. last year.
A spokesman for AMG declined to comment for this article about whether his company is looking to sell it stake as part of a deal with LPL.
LPL is poised to become the fifth RIA custodian behind Schwab, Fidelity, TD Ameritrade and Pershing, and a deal with Fortigent would accelerate its bid to capture that prized position, according to Charles "Chip" Roame, managing principal of Tiburon (Calif.) Strategic Advisors. See: A peek inside the rising RIA custodians fighting to overtake the Big Four.
"LPL has shown a desire to push into channels beyond IBD — including bank, clearing, RIA, 401k. Fortigent fits RIAs."
In its third year of existence, LPL's RIA custodial arm has $20.2 billion in assets under custody, up 75% from a year ago when the firm had $11.6 billion. LPL has 142 RIA firms, up 35% from a year ago, says Derek Bruton, managing director and national sales manager, Independent Advisor Services. The company does not break out what percentage of the $20.2 billion of assets are commission and fee-based.
(Too) highly customized?
Fortigent has been able to show tremendous growth both in terms of its quality and quantity of clientele — raking in one big RIA after another. See: How Fortigent got $50 billion on its platform by treating an RIA pain-point. It now has about 90 clients, including a slice of the nation's most respected RIAs, advisors and private banks. That's up from 30 in 2006 and 50 in 2008. It has about $50 billion of assets.
Last week we reported on its most recent client win — a breakaway that services successful Silicon Valley entrepreneurs. See: West Coast breakaway drops UBS in favor of Sanctuary/Fortigent outsourcing.
Yet Fortigent's growth may have come at a steep cost, as providing a high level of service at relatively low fees makes profitability hard to attain, according to an industry observer familiar with Fortigent but who had not heard about the possibility of a deal.
"The company's business model of services for a flat lower fee rather than assets has been great for the client but has hurt them," the source says, adding that the services are customized to the point of being difficult to outsource.
"[Fortigent's] world of pulling together large disparate pieces of information is not scalable and India has not proven the best at helping."

Gary Carrai: It is this pricing
structure that has helped Fortigent maintain
profitability, attract exceptional wealth management firms,
and contribute to our high growth
rates.
Carrai, however, stresses that Fortigent's model is not strictly flat-fee and that its admixture of fixed- and non-fixed fees aids in his company's success and profitability.
"We have both a fixed and variable component to our pricing structure. The fixed fee covers investment consulting research services and proposal generation. The variable fee covers data aggregation, reporting and unified managed accounts. Both the fixed and variable components are priced based on complexity, including any customization. It is this pricing structure that has helped Fortigent maintain profitability, attract exceptional wealth management firms, and contribute to our high growth rates," Carri says.
The match game
Another sign that Roame and other sources say augurs well for a deal is that LPL is flush with cash. Yet other sources say that AMG's coffers are also full and it would therefore not allow Fortigent to be sold at distressed price. LPL, in other words, is not likely to get Fortigent at a bargain-basement price, whatever the firm's financial challenges.
Another factor that could weigh against a deal, another says, is that LPL's typical advisors are very small IBD reps with about $15 million of assets under advisement — firms that would not be natural consumers of Fortigent's high-end services.
The average advisor on LPL's high-end hybrid RIA hybrid platform, on the other hand, has about $140 billion of assets. That includes Carson Wealth Management, an RIA that manages about $3 billion of assets from Omaha, Neb. See: Ron Carson quickly sees benefits of converting his practice to an RIA. LPL has 142 of these hybrid RIA firms, up 35% from last year.
---
Mentioned in this article:
---
---
Share your thoughts and opinions with the author or other readers.
NDA Ignored said:
December 6, 2011 — 6:49 AM UTC
Interesting that Dynasty feature article ran on front page day before this ran….they were in running for Fortigent…coincidence I'm sure. Or not….
Jeff Spears said:
December 6, 2011 — 1:23 PM UTC
The service needs of the high end RIA are much different than the needs of the mass affluent broker.
Never say never, but this deal doesn't make sense to me.
Stephen Winks said:
December 8, 2011 — 5:26 PM UTC
The challenge the entire industry faces, whether LPL, Merrill , Fortigent or Dynasty, is not adding complexity in advisory services by integrating desparate technologies but simplifying advisory services around expert utilities for each of the ten major market segments advisors serve so advice and fiduciary standing is safe to acknowledge, scalable and easy to execute and manage.
This requires an expert understanding of advisory services which is both beyond the technical competency of technologist as technologist will readily agree and beyond the cultural liscense of the brokerage industry to execute. Thus, contrary to views expressed here, Dynasty and Fortigent are far more likely to work together to create expert utilities to support world class advisory services than any brokerage firm—even if LPL is likely to dominate the custody business with deeper advisory services support than that of passive custodians—Schwab, Fidelity, TD Ameritrade, etc. can execute.
Eventually, the RIA will weigh the effectiveness, cost and benefit of advisory services support. Providing an expert advisory services utility that maximizes the advisors value proposition and practice margins is highly desirable relative to a brokerage firm or custodian being agnostic about advice to the point that advice is not being acknowledged or supported.
A brokerage and custody alternative that is not accountable for broker recommendations and is not held to a high professional advisory services standard of care, could not possibly compete with a less expensive expert advisory services model that is accountable and responsible.
This is why Dynasty and Fortigent are focusing where the money is at the top of the advisor food chain. Once the resources are in place and scale is achieved, they both will either go down stream or provide institutional services to the brokerage industry as the Intel Inside advisory services.
Capital should not be directed to more of the same— an outdated brokerage business model—but to the creation of expert advisory services ultilities for each of the ten major market segments advisors serve (Mass, Retail, HNW, Ultra HNW, DC, DB, Foundations and Endoements, Public Funds, Profit Sharing and Taft Hartley) that embrace modernity and make advice safe, scalable, easy to execute and manage. This is what LPL sees in Fortigent, but Fortigent still has to build out the expert utilities that make advice/fiduciary standing safe, scalable, easy to execute and manage.
Dynasty has that vision and does not need outside capital—thus in principle, the Dynasty is the defacto market leader.
I see it more likely that Dynasty acquires Fortigent than LPL buying fortigent, because Dynasty and Fortigent have complimentary interests and vision with little conflict in creating a very formidable advisor value proposition geared to optimizing advisor margins and achieving extraordinary client satisfaction, outdating the brokerage approach to advice. A brokerage firm may not feel good about being outdated. The Dynasty/Fortigent combination is the most likely and profitable outcome for all. Trying to change the deeply embeded culture of brokerage industry that is fighting broker accountability and professional responsibility is terribly complex—more so than creating expert advisory services utilities in support of a preemptive advisor value proposition.
It is much easier to create expert advisory services support than to change a culture that doesn't want to change.
Dynasty and Fortigent combined are the external market forces that will force the industry at large to play by new rules of its making all in the best interet of the consumer and the advisor.
SCW
Jeff Spears said:
December 8, 2011 — 5:45 PM UTC
Dynasty is olaying a great game of poker if they are planning to acquire Fortigent.
They have cast their lot with Callan and Envestnet.
I agree with you that a firm who provides advisory business support, like Dynasty (there are others) can benefit from working with Fortigent.
Fortigent is the only game in town and Callan and Evestnet don't live there!
Stephen Winks said:
December 9, 2011 — 12:08 AM UTC
Jeff,
Neither Fortigent nor Dynasty offer a prudent process that makes advice safe scalable and easy to execute and manage. The important point is neither do major brokerage firms.
Thus, by Dynasty having (a) the vision of a less expensive, preemptive, expert advisory services support (relative to the conventional brokerage approach to advice which affords no accountaility or ongoing fiduciary duty to the consumer), and having (b) the financial ability to develope expert advisory services utilities for each of the ten major market segments advisors serve, (c) which provide an unprecedented level of investment and administrative counsel at lower cost than convential brokerage, (d) Dynasty edges out Fortigent because a comprehensive solution (utility) that (i) simplifies the business, (ii) drives down cost,(iii) increases advisor productivity, (iv) provides a preemptive advisor value proposition while (v) maximizing advisor margins. With the right strategic partner, like LPL,—Fortigent could indeed be formidable, but LPL would create channel conflict in working against itself in making commission sales obsolete. Dynasty would buils a massive advisory services firm attracting the best and brightest and does not have to explain why some clients are not well served.
Fortigent has elements of a solution but not an authenticated expert utility for each market segment that makes advice safe, scalable, easy to execute and manage that inherently incorporates a complete expert practice management solution. A simplifying comprehensive solution incorporates (a) authenticated expert prudent process (asset/liability study, investment policy, portfolio construction and management—authenticated by statute) which makes expert advice safe to acknowledge and execute, (b) advanced technology in support of continuous comprehensive counsel (entailing real time data access and a modern approach to asset management) required for fiduciary standing—which literally makes it possible for advisors to add value and in which Fortigent has distinguished itself but without authentication required for safety, (c) functional division of labor (Advisor, CIO, CAO) which makes advice scalable and easy to execute and manage—maximizing advisor margins, (d) expert advisory services support that facilitates market segment marketing that brokerage firms can nor replicate as it requires acknowledgement that advice is rendered and triggers fiduciary duty/liability which to date has been avoided.
None of the above has been advanced in a easy to use expert utility for each of the ten major market segments advisors serve. This is not a one dimensional technolgy sold by brokers but n expert prudent process managed by the advisor.
It would be wonderful if both Dynasty and Fortigent could introduce simplifying expert utilities that make advice safe, scalable and easy to execute and manage, but Dynasty has less hoops to jump through and a very powerful vision and has the means to execute. This is a process consideration in which technologist are not specifically adept and brokerage firms have resisted for good reason. A new generation of advisory services firm is required to establish large scale institutiionalized support for fiduciary standing which outdates commission brokerage.
Let's hope they both execute and cut through the cultural resistence to innovation and modernity in the best interest of the investing public.
SCW
---
---