News, Vision & Voice for the Advisory Community
Cheap research, big manager access and smooth technology may prove a magnetic force
December 5, 2011 — 4:28 AM UTC by Brooke Southall and Lisa Shidler and Brooke Southall
Brooke's Note: Now wait a minute, doesn't Envestnet compete as a wealth management platform with Dynasty? As an Envestnet exec explains below, the answer is yes — and no. This article frames what Dynasty hopes to become on behalf of RIAs. In a sense it's a platform of platforms. Doesn't that add a layer of cost? Read on.
Dynasty Financial Partners has brokered and financed an impressive deal with Envestnet to build a platform giving large RIAs an heretofore unaffordable option to gain access to a leading research firm.
Many RIAs consider Callan Associates Inc. the industry leader in proprietary research. Typically, however, most firms can't afford Callan's steep price tag, which can range from ten of thousands of dollars to as much as a quarter of a million. Envestnet enjoys a similar top-tier reputation when it comes to smoothly delivering a broad array of investment managers.
Now, New York, NY-based Dynasty says it has invested hundreds of thousands of dollars of its own capital so that an advisor, using Callan combined with Envestnet's technology, can select and implement separate account managers on one platform with minimal clicks. The user will be able to use Callan and Envestnet without ever leaving the Dynasty website. The new offering is expected to be available sometime early in 2012.
Searching for the Holy Grail
Dynasty has sizzled with potential since it was founded in December 2010 by an all-star team that included Todd Thomson, former head of Smith Barney, and some young Citigroup stars. As it was launching, Dynasty brought on customer and partner, Mike Brown, formerly one of U.S. Trust's big advisors. Brown got sued by Bank of America but reached a settlement and now has about $1.2 billion of assets on the Dynasty platform. See: Dynasty Financial Partners ends legal squabble with Bank of America, clearing deck for growth.
But Dynasty's intriguing platform may have been lacking a killer app to close deals with bigger numbers of nervous breakaways. Now, the firm believes, they have it.
"This is the big bang," says Ed Swenson, chief operating officer of Dynasty. "We think this is the Holy Grail of the independent space. This is the last why-wouldn't-they-go [factor]."
Swenson spent considerable time in California shuffling between Envestnet's technology team in Mountain View, Calif. and Callan — north up Rt. 280 in San Francisco — making sure the deal came together.
Groundbreaking alliance
Dynasty oversees a network of eight elite investment advisors with more than $7 billion in assets. It expects to sign another team by year's end that will add a few billion more to its asset total. See: What exactly is Dynasty Financial Partners and why is the Smith Barney execs' startup gaining so much attention?.
Dynasty is geared toward big advisory teams with at least $300 million in assets and for clients with a minimum net worth of $5 million. Dynasty says this new product will give RIAs access to the same top-notch research as wirehouse advisors.
Callan research has traditionally been a wirehouse mainstay. One advantage that the Dynasty platform has over wirehouse offerings is that it will provide access to "small, niche-y managers that don't want to be on all the platforms," Swenson says.

The $4.5 billion of assets from
Lori Van Dusen's firm are a
significant chunk of the Dynasty book
-but other big RIAs are expected
to follow.
Corner-team advantage
This groundbreaking alliance will make Callan's research and technology available to Dynasty's network of investment advisors — and it's expected to work successfully as a magnet for big teams. When Dynasty was founded, its principals stated that they sought to eventually have $50 billion of assets.
"Our goal is not to do quantity. It's [to win] the corner teams. All these guys are interested and looking. I think 2012 is going to be a huge year — especially from Merrill Lynch — and we're starting to see UBS and the ex-Smith Barney guys," says Swenson. See: Dynasty Financial wins the account of Lori Van Dusen's new RIA through Focus Financial.
Pricing is a major factor and the new capabilities won't add to advisor costs, he adds.
"This (offering) is priced at market. It saves multiple tens of thousands. It adds no additional cost to our network advisors. We believe that strongly in it."
How it works
The platform will integrate research and investment manager due diligence into Envestnet's wealth management. It will also incorporate an economic scenario asset allocation model that is specifically attuned to the needs of investors with substantial assets. From their desktops, Dynasty advisors can use the platform to generate detailed, institutional-grade proposals tailored to each client's situation and objectives.
For Callan's Eric Davison, executive vice president and head of the firm's Independent Adviser Group, the decision to contribute to an integrated wealth management platform was made easier by the professionals—and clients—who will be using it.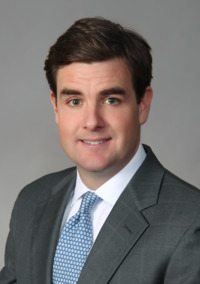 Jim Patrick: Dynasty was very concrete
about what they wanted to bring
to the market.
"Advisors who are part of Dynasty's network and will be utilizing this platform are at the very top of the wealth-management
pyramid. They are independent, disciplined and professional in their approach to investing—adhering to best practices and fiduciary standards in a similar manner as institutional investors," he said in a statement.
A Callan executive was not available to speak in more detail about this deal, including detailing the specific costs to RIAs for use of this platform.
The little engine that could
Envestnet will be leading the distribution channel for this deal to occur, says James Patrick managing director of Advisor Managed Programs for the firm. He oversees development and distribution of Envestnet and says his company already has a big following.
"We're sort of like the little engine who could and no one knows about. We have 20,000 plus advisors and we have many enterprises that use us. Not to minimize this [Dynasty deal], but this is not new to us because we have many advisors with large books of business."
Patrick says the deal was triggered by Dynasty officials.
"Dynasty was very concrete about what they wanted to bring to the market," he says. Dynasty first contacted Callan and then approached Envestnet.
Patrick acknowledges that Dynasty serves as a client for the firm in this deal, but the two companies are also competing to lure advisors on their platforms. In the RIA arena, Callan's research is being exclusively offered on Dynasty's platform.
He is quick to point out that Envestnet — while not offering Callan's research analysis — offers an array of top researchers on its platform as well.
"In one sense they are a competitor, but in that same sense you could argue that Schwab is a competitor," he says. "We play nicely with everyone because they're using a piece of our capability."
Swenson says his company has the utmost respect for Envestnet. "They're so on the ball. If I were a competitor, I'd say: Watch out."
---
Mentioned in this article:
---
---
Share your thoughts and opinions with the author or other readers.
Stephen Winks said:
December 5, 2011 — 8:21 PM UTC
In offering its new platform at cost, Dynasty has "crossed the chasm" (citing Geoffery Moore's famed best seller "Crossing the Chasm" which is the venture capitalist's bible) in democratizing access to world class institutional quality resources which is a professional imperative of every advisor, retail or institutional.
Cost and efficacy will be the criteria that advisors within major brokerage firms will make career decisions—and Dynasty has just rendered some firms obsolete. Dynasty offers advisory services access and a cost advantage while having none of impediments to innovation culturally embed in the brokerage business model. Thus, Dynasty becomes an important catalyst for innovation, not possible in the retail brokerage space which has been impeded by the brokerage industry (a) neither being accountable for their recommendations (b) nor held to a high standard of care entailing ongoing fiduciary duty. The combination of a far superior level of counsel being supported, no massive markup in expert enabling resources and the benefit of ongoing fiduciary services to the client, not possible in the brokerage business—make Dynasty a compelling value proposition in meaningful ways that RIA roll-ups, which have divorced themselves from actively supporting advisory services, can not replicate. If an RIA rollup firm is agnostic to the advice their advisors renders, scale and practice efficience are not in the range of benefits their advisors enjoy. Nor is there the possibility of market leadership. How you do business, for the first time, becomes important under regulatory reform.
Look for Dynasty to advance utilities directed at specific market segments (HNW,Ultra HNW, DC, DB, Foundations and Endowments, Taft-Hartley, Public Funds, Profit Sharing) which make advice safe, scalable and easy to execute which allow advisors achieve both (a) an unprecidented level of investment and administrative counsel and (b) extraordinary practice margins—no possible in the brokerage industry which does no acknowledge that brokers render advice or have fiduciary responsibility.
Dynasty fills the market leadership vacuum in advisory services and will build upon it, while the rest of the industry is still debating whether brokers render advice and if so, will it be supported as a high margin business enterprise at the advisor level.
SCW
---
---