News, Vision & Voice for the Advisory Community
The Bay Area firm says it's making the move to avoid compliance clashes with ERISA; others say Schwab's riding the coattails of the RIA movement
December 1, 2011 — 7:56 PM UTC by Brooke Southall
Brooke's Note: There has been talk of Smith Barney taking its elite institutional brokerage unit and putting it on its own RIA raft for years and years because brokers there felt that meeting fiduciary duties under ERISA was awkward at best. Some left and cited this concern on the way out the door. Today, as wirehouses contemplate how they are going to compete with the rising competitive threat of RIAs and the regulatory demands for greater fiduciary care, the discussion on this topic has heated up again. There's some irony that Schwab — a company that wirehouse executives can only envy already for its catbird positioning with RIAs — turned out to be the first of the larger players to make such a move.
The Charles Schwab Corp. is putting its private client business under a separate RIA.
Today, the San Francisco-based company is posting snail-mail missives to clients who have assets managed under the private client program run by branch financial consultants and by portfolio managers in Denver.
The letter explains that as of Jan. 1, clients will be doing business with Schwab Private Client Investment Advisory. The new RIA will be held by a separate but affiliated corporation of Schwab. It has about $50 billion of assets managed by about 270 consultants and 140 associate portfolio managers. Schwab Private Client is available to clients who have at least $500,000 and it charges an annual asset-based fee starting at .75% for equities and .50% for fixed income investments. The fee includes all equity trade commissions in the enrolled accounts.
Team spirit
One change to the nine-year-old service group of Charles Schwab & Co. that will be immediately obvious to clients is that the branch consultants will not be in a position to make changes in portfolios — that task will fall solely to the portfolio manager.
In addition to the portfolio managers, Schwab is putting three of its groups under the umbrella of the new RIA: the high-net-worth team, essentially composed of lawyers and accountants who handle sticky client questions; the options team, which handles concentrated positions of clients; and its financial planning team, which is in charge of crafting comprehensive financial plans.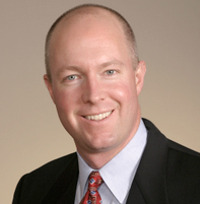 Timothy Welsh: A well-branded RIA that's
national in scope has never existed
before. It's a new thing.
Schwab Private Client currently offers only non-discretionary financial advice and it has no plans to change that practice — though the new regulatory structure opens the door for changes to discretionary management in the future. In other words, portfolio managers will continue to need to receive permission from clients for each change they make to a portfolio. This practice is driven at least in part by Schwab's determination not to step on the toes of the 7,000 RIAs who use Schwab Advisor Services as a custodian.
Sidestepping scrutiny
Schwab is framing the change as purely intended to meet heightened regulatory scrutiny of retirement asset management by the Department of Labor. See: A Q&A with Phyllis Borzi, the DoL powerbroker aiming to remake the retirement market.
"We are making this change to comply with a new Department of Labor exemptive rule concerning investment advice to retirement accounts. Nothing about what the Schwab Private Client offers, its capabilities or the kinds of clients it serves is changing as a result of this," says Mike Cianfrocca, spokesman for Schwab.
TD Ameritrade declined comment and Fidelity Investments declined to respond to a request for comment.
Many companies are having intense conversations about to handle retirement assets, including 401(k)s, as DOL regs seem to have raised the fiduciary bar to a place where the broker-dealer structure becomes much less workable. The issue achieved real prominence at the most recent CFDD conference in Illinois. See: The head of a $12 billion RIA spars with UBS and LPL execs on the great fiduciary debate.
Schwab declined any further comment on the RIA.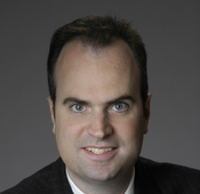 Patrick Burns: With ERISA and the
[SEC/FINRA] laundry list, it doesn't seem
like a bad idea.
There has been increasing talk in the industry that an RIA structure may be the only way to satisfy requirements under ERISA. See: IRA assets could be ripped from the grasp of brokers if DOL has its way.
Still, Schwab's launch of an RIA may be motivated by other concerns as well, according to Patrick Burns, principal of Advanced Regulatory Compliance, Inc. of Los Angeles. He points to yesterday's SEC and FINRA alert as evidence that broker-dealer offices may face a tornado of new scrutiny.
A move to an RIA could sidestep the whole time-consuming and expensive process. "With ERISA and the (SEC/FINRA) laundry list, it doesn't seem like a bad idea," Burns says. (See the full list at the end of this article.)
Tim Welsh, president of Nexus Strategy, says it is somewhat surprising that Schwab is making the move from a purely regulatory standpoint considering that its fiduciary risk is considerably less than bigger broker-dealers.
Charles "Chip" Roame, managing principal of Tiburon Strategic Advisors says the move opens up the possibility of wirehouses putting their private client groups under their wholly owned RIA subsidiaries — and of improving the discussion about fiduciary care on behalf of investors.
"This is a huge step in the right direction of correctly serving retail clients," he says. "Many on the sidelines will be shocked to see such an aggressive and consumer-centric move. But I believe Schwab is one of the most ethical firms out there and this fits its culture. I would assume the wires (such as Merrill Lynch, Morgan Stanley Smith Barney and UBS) have at least considered this model but they will need far more adaptations than Schwab. It would fundamentally challenge many old practices at the wires because individuals would need to be in one business or the other. I think the wires will follow to some degree with some exclusions. And this will make the whole fiduciary debate go to a whole different and better level for consumers.
RIAs lead the way
Welsh believes that Schwab — as the custodian of $700 billion of RIA assets — is keenly aware of the success of the RIA model and likely wants to benefit from it. He believes the new company could prove to be the "story of the year."
"A well-branded RIA that's national in scope has never existed before. It's a new thing," Welsh says. "It's a new paradigm for the industry."
There have been viable attempts at national branded RIAs, including Fisher Investments, Edelman Financial, United Capital Financial Advisers and HighTower Advisors. But none of them touches Schwab's brand recognition.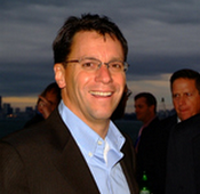 Chip Roame: I would assume
the wires have at least considered
this model but they will need
far more adaptations than Schwab.
Potentially, Schwab's new RIA could compete with its RIA clients for clients, advisory talent, breakaway brokers and the attention of the investor, Welsh says.
In a sense, he adds with a touch of irony, Schwab has already begun to market the business with its RIA-stands-for-you campaign. See: Schwab to pump millions of dollars into promoting RIAs as a channel.
The SEC/FINRA 'laundry list'
Editor's Note: Here's the list referenced by Pat Burns above. It was issued by the SEC and FINRA yesterday detailing how B-D offices should be supervised:
Along with specific requirements outlined in the report, effective practices observed by examiners include:
- Using risk analysis to identify whether individual non-supervising branches should be inspected more frequently than the FINRA-required minimum three-year cycle, with more frequent inspections of branches meeting certain risk criteria. In addition, some firms conduct "re-audits" when routine inspections reveal a high number of deficiencies, repeat deficiencies, or serious deficiencies. Typically, these re-audits and audits for cause are conducted as unannounced inspections.
- Using surveillance reports and employing current technology and techniques to help identify risks and develop a customized approach for branch office inspections based on the type of business conducted at each branch.
- Employing comprehensive checklists that incorporate previous inspection findings and trends noted in internal reports such as audit reports.
- Conducting unannounced branch inspections either randomly or based on certain risk factors. "Surprise" exams may yield a more realistic picture of a broker-dealer's supervisory system as they reduce the risk that individual RRs and principals might attempt to falsify, conceal, or destroy records in anticipation for an internal inspection.
- Involving qualified senior personnel in several branch office examinations each year.
- Incorporating findings of branch office inspections into management information or risk management systems and using a centralized, comprehensive compliance database that enables compliance personnel in various offices to access to information about all of the firm's RRs and their business activities. Such a system appears to be very useful when supervising independent contractor RRs dispersed across a broad geographic area.
- Providing branch office managers with the firm's internal inspection findings and requiring them to take and document corrective action.
- Tracking corrective action taken by each branch office manager in response to branch audit findings.
- Elevating the frequency of branch inspections, or their scope, or both, in cases where registered personnel are allowed to conduct business activities other than as associated persons of a broker-dealer, for example away from the firm.
---
Mentioned in this article:
---
---
Share your thoughts and opinions with the author or other readers.
Elmer Rich III said:
December 1, 2011 — 9:31 PM UTC
Are we missing something or doesn't this just: – Raise the spectre of a direct-to-consumer, strong branded direct competitor to every Schwab served RIA — across the country? – Create competition inside of Schwab for the "best and brightest", techology and other resources between the branded RIA and all of Schwabs RIA supporting services and products?
It sorta seems like Coke and Pepsie opening up competitors to McDonalds, Burger King, etc in every city in America.
Now with all the roll-over money comping it would make sense that Schwab would want to optimize it's brand going direct to investors. Not sure how it's core advisor business would benefit.
Didn't Schwab just run a big ad campaign touting local RIAs? Of course, Schwab could have put the resources into bolstering it's RIA client business instead.
We're a bit confused. Who can help explain?
Stephen Winks said:
December 1, 2011 — 11:48 PM UTC
Two points:
1. Liability Management vs Channel Conflict: Having a seperate RIA for advisors makes sense for Schwab and the major wirehouses as well as it limits liability. Though, without descretion fiduciary liability is not presently an issue at Schwab, competitive market forces will require Schwab to develop direct descretionary advisory services that would entail accountability for Schwab advisor recommendations entailing ongoing fiduciary responsibilities necessary to have a credible advisory services market presence. This either means Schwab brokers will have to become advisors or Schwab will have to sell its direct advice business to resolve chanel conflict with its massive custody and clearing business. This might be a necessary step for Schwab to liquidate their conflicting direct advice business.
2. It is significant to note in the last half of the article dealing with the SEC/FINRA laubdry list
Stephen Winks said:
December 1, 2011 — 11:53 PM UTC
continued…
SEC/FINRA laundry list, that the onerous nature of compliance can become less evasive and costly through expert prudent process and technology authenticated by statutory documentation which by definition is in compliance with an expert standard which can be continuously compliant.
Elmer Rich III said:
December 2, 2011 — 12:05 AM UTC
Who sets and keeps current the "expert standard?" Our understanding is that fiduciary defines "prudent man/peer" not "expert."
Stephen Winks said:
December 2, 2011 — 2:14 AM UTC
By professional imperative, prudent expert status is an ERISA consideration for the professional standing of advisors who serve plan sponsors who have a fiduciary responsibility. By extention a "no lessers standard than that of advisers" is required for brokers under Dodd-Frank. Thus, for example, if a broker uses Black-Litterman in portfolio construction as is prevalent throughout the brokerage industry, which is inferior to Michaud resampling efficiency, the depth and breadth of advisory services expertise comes into play. There is a rofessional obligation to act in the client's best interest.
In a highly competitive marketplace, the level of discernment and differentiation based on best practices will accrue to the benefit of the industry's best practitioners who can defend proven, patented, peer reviewed expert best practices in at least 30 areas by my count. This will materially change how the brokerage industry approaches advisory services.
Under this scenario, the industry has to get much more serious about advisory services as it is elevated to the status of a profession required for fiduciary standing.
SCW
Brooke Southall said:
December 2, 2011 — 5:46 AM UTC
Elmer,
In response to your first question, I say: good question. I tried to answer it with my reporting but it proved fairly unanswerable. Both advisors and competitors I called chose not to comment. It's very much a wait-and-see situation and nobody wanted to stick their neck out. Right now I think it's literally a bureaucratic shift. But the plant has been yanked by its roots and put in richer soil. It may blossom in new ways, if it's allowed to.
Brooke
Elmer Rich III said:
December 2, 2011 — 3:28 PM UTC
lol The plant analogy is a good one — to extend it. The question is whether this fast growing "flower" will block the "sun" for other advisors in the "forest" and sap nutrients from the same soil.
Frederick Van Den Abbeel said:
December 3, 2011 — 1:51 AM UTC
Mr. Rich made a good point in his initial comment. It appears to me more of the "same old same old" in terms of conflicts of interest.
Further, as the article mentioned, "Schwab Private Client is available to clients who have at least $500,000 and it charges an annual asset-based fee starting at .75% for equities and .50% for fixed income investments."
Will be interesting how RIAs which custody via Schwab feel about these advisory rates as opposed to their own particularly those that might be in close geographic proximity to these Private Client Branch Offices?
Seems Schwab is putting downward pricing pressure on Advisory fees in comparison to the advisory rates surveyed recently.
Sandy Kelly said:
November 15, 2013 — 6:46 AM UTC
Update: As more RIA are sued as "thieves" without evidence of theft and as RIA defendendants prove former clients searched and found them, and found to be INNOCENT of contacting their former Schwab clients, Schwab faces justifiable counter suits for malicious fraudulent lawsuits seeking the return of legal fees in defending themselves along with penalties for time incurred in defense of false accusations, mental anguish, defamation, etc. It only seems fair for a class action counter is warranted for the intimidation and malice on the part of Schwab for their _* lost *_lawsuits brought against defecting RIA personnel.
Stephen Winks said:
November 16, 2013 — 10:57 PM UTC
Everyone should be sympathetic to Sandy Kelly's concern of litigation tactics which favor those with the most litigation resources rather than adjudicating what is right or wrong.
SCW
---
---