News, Vision & Voice for the Advisory Community
U.S. Trust breakaway team headed by Mike Brown says it followed Protocol as it seeks quick transfer of $5.9 billion of assets
December 10, 2010 — 3:22 PM UTC by Brooke Southall
Brooke's Note: I was busy doing research for a feature article on Dynasty Financial Partners when I stumbled on this late-breaking development about a lawsuit against Dynasty. I decided this article was worth publishing today in advance of the feature. That longer story, scheduled for Monday or Tuesday, will take a look at why some people think Dynasty has a shot at being extraordinary — and others think it'll find the going tough.
Bank of America Corp. filed suit against the team of financial advisers who left its U.S. Trust subsidiary earlier this week to form a wealth management company, Dynasty Financial Partners, according to a Westlaw News and Insight article published yesterday evening.
The giant Charlotte, N.C.-based bank and owner of Merrill Lynch says in documents filed with the New York Supreme Court on Thursday that Michael Brown, Charles Britton and their support staff — Marcus Wilson and Amanda Kerley – took proprietary documents and trade secrets. The suit accuses Dynasty Financial Partners, of the same, according to the article done in conjunction with Reuters legal.
-Since this article was originally published, the two parties settled their differences. See: Dynasty Financial Partners ends legal squabble with Bank of America, clearing deck for growth
Other charges against the team with oversight of $5.9 billion of client assets include soliciting their former clients to join them at their new firm. Bank of America has already succeeded in winning a restraining order against the advisory team.
Dynasty Spokesman Steve Goldberg issued this statement about the restraining order: "We are pleased that the judge denied Bank of America's request to prevent Dynasty from accepting account transfers from clients who want to continue to work with Mike and his team. The judge's order is temporary, and we look forward to appearing before him in January to argue the merits of our position."
Money issue
In cases where the breakaway manages $1 billion of assets or more, said Brian Hamburger CEO of Englewood-N.J.-based MarketCounsel, his firm anticipates a lawsuit, even when there is no legal basis. It's a wirehouse strategy to trip up the team, and pull the attention away from their clients, he said. Most of the cases are resolved within 30 days by a settlement. "This is a money issue," he said.
Dynasty, which formed only on Monday, is already drawing attention in the industry because of its aspirations — it's said publicly that it plans to bring aboard 150 advisors managing as much as $50 billion in assets over the next five years — and the pedigrees of the executives involved. Its chairman is Todd Thomson, formerly head of Smith Barney and CitiGroup's private bank for two years. He also served as Citigroup's chief financial officer for the four years prior. See: What exactly is Dynasty Financial Partners and why is the Smith Barney execs' startup gaining so much attention?
On the legal front, if the case were to be ruled on, it appears to set up an interesting legal challenge centered on the question of whether the Protocol can apply to one corporate subsidiary but not another. Dynasty told Westlaw that the team followed the Protocol. BofA argues that the team was not protected by the Protocol in its lawsuit, according to the Westlaw article. See the story here.
Bank of America and U.S. Trust are not members of the Protocol. But BoA's Merrill Lynch, is a signatory. See the full list of signatories.
Late last year, Bank of America explicitly carved out advisers working for U.S. Trust, Bank of America Private Wealth Management by sending a letter to all Protocol signatories, saying that those employees were not covered by the Protocol. Merrill Lynch advisors are still covered by the Protocol, the company said, but not wealth management bankers working for Merrill.
Patrick Burns who has an eponymous law firm in Beverly Hills, Calif. says this letter may be ineffective.
"My opinion is they are on shaky ground there. [Merrill Lynch] was one of the founding members of the Protocol, helped write the Protocol and there are no allowances made for carve outs, whereby a firm can pick and choose which segment of it's reps it wants on the Protocol and which ones it does not. If ML's carve out is recognized, what would stop a firm from placing it's high-end producers (such as President's club members) off limits through a Protocol carve out . I think members are all in or not with respect to the Protocol."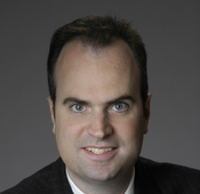 Patrick Burns: I think members are
all in or not with respect
to the Protocol.
The situation is further complicated by the fact that the four team members are listed on FINRA's public web site as having their licenses with Merrill Lynch, he adds.
"My view is that ML/BOA will have a hard time convincing a court how this makes any sense. If the reps followed the Protocol, I think they are on strong ground here and this case, if lost by ML/BOA, could embolden other legacy US Trust reps with licenses held at Merrill Lynch to depart," he said.
Intriguing start-up
Dynasty was launched by Thomson, 49 and other former Citigroup wealth management executives Shirl Penney, 34, Ed Swenson, 33, and Todd Thomson, 49. It sells wealth management services, from life insurance to Callan-vetted separately managed accounts, to independent financial advisors.
Bank of America wants its customer lists back and it is demanding a temporary injunction. It also wants to keep the Brown team from soliciting any U.S. Trust clients for six months. The bank also seeks unspecified monetary damages, the Westlaw article says.
Steven Goldberg, a spokesman for Dynasty Financial, told BusinessWeek/Bloomberg in an e-mailed statement yesterday that the company is "pleased that the judge denied Bank of America's request to prevent Brown and his team from continuing to advise clients that want to work with them."
Blatant legal tactic
He added in the statement that the suit is "a blatant legal tactic [that attempts] to portray Mr. Brown and his team in a negative light."
In their resignation letters published in the lawsuit, the advisers said that they could take some information to their new firm under the Protocol for Broker Recruiting. To see what the Protocol says, click here.
And Dynasty may have other protections from the previously referenced carve-out, Burns adds.
"The Protocol carve out letter in question was circulated to Protocol members by the old administrator of the list. I have never again seen it circulated so the question of notice comes into play. How are new members supposed to know about the carve out? Dynasty appears to be a relatively new firm and my take is that the carve out letter was probably circulated before they even became registered."
Elizabeth MacBride contributed to this article.
Note: Pat Burns' take on the carve-out and Goldberg's statement about the restraining order were added after the original publication.
---
Mentioned in this article:
---
---
Share your thoughts and opinions with the author or other readers.
http://icq-ska4at.ru/user/kopetpdfsg/ said:
June 26, 2014 — 7:18 AM UTC
Once we've got just pointed out, the failure of those flats to industry poses a selected diploma of issue if this involves obtaining them. A single principal cause why they don't easily advertise from our media is that they really don't would like to attract in the incorrect style of people today and so are rather, well prepared to debate credit history concerns about the situation-by-situation basis discreetly. They're also petrified of getting rid of their position and for that reason top high-quality tenants. Also, existing tenants may perhaps decline to resume their lease contracts when they suspect the "quality" from your flats is lowering.
http://www.fsienergy.com/index2.html said:
June 26, 2014 — 8:45 AM UTC
ight to diet regime?is between the fundamental elementary from individuals 7 privileges mentioned dependant on the welfare of youngsters. Getting pleasure while in the flavour though consuming is unquestionably an absolute unexpressive working experience. Each of the little kids should take in wholesome foodstuff possibilities to acquire potent. To consume nicely we want the help of our teeth to grind the foods correctly into bolus, to make sure that it may be ingested very easily which assistance digestive tract to operate generally. But lately each individual six from 10 children go through from rotting of tooth and lots of this kind of comparable dental health issues, last but not least neglect to try to eat and start depriving, that may be a pity aspect happening to folks little ones. So caring moms and dads spot their boy or girl in the direction of the Paedodontist (little ones dental specialist) for treatment method for stopping one's tooth trouble. But definitely eventually that kids start out to cry, be unfortunate in addition to a range of them get fearful to find out a dental specialist because of to men and women agonizing resources and devices employed for drilling and washing the tooth. These resources leads to serious discomfort as well as some occasions affects pretty terribly for their tender nicotine gums which makes intolerable distress to the little ones when used. Thus mom and dad in combination with children frequently suffer.
---
---