News, Vision & Voice for the Advisory Community
A UBS star is raising capital and recruiting up a storm
November 16, 2010 — 5:00 AM UTC by Brooke Southall
A breakaway broker is starting a well-financed roll-up with a new twist in Houston.
Pat Mendenhall, 51, a former star branch manager for UBS, has opened the doors on a 20,000-square-foot space in a downtown office tower with 22 employees to start.
Launched officially on Sept. 15, U.S. Capital Advisors got a lift on Oct. 8 when it hired away a four-person UBS team — Matt West, Doug Hall, Christian Bauman and Scott Selzer – with about $450 million of combined assets under management. U.S. Capital Advisors now has six advisors not including Mendenhall.
Thus far U.S. Capital has invested $2 million of Mendenhall's personal capital just to cover set-up costs.
Lining up financing
As bridge financing, the company has also borrowed an additional $5 million – mostly from Mendenhall's brother. FINRA has just approved an offering to ultra high net worth investors that is set to raise $10 million and Mendenhall anticipates procuring an additional $10 million line of credit, he says. The $5 million will be repaid but Mendenhall's brother will invest about $2 million.
With eyes toward a blitzkrieg of recruiting that will fill the big space at 1330 Post Oak Boulevard and perhaps others of similar size in Dallas and other cities, U.S. Capital's early hires include a chief financial officer from an investment bank, a chief counsel from UBS, a chief compliance officer, an administration and operations person, an administrator of benefits, two support people and a chief accounting officer.
"I wanted to replicate the wirehouse environment," he says. "I took on so much space because I need it."
Unlike other breakaway startups, Mendenhall's tack is to put superstar branch managers at the heart of his plan – starting with himself for the Houston market. He believes he can concentrate on this task precisely because branches will be able to serve as relatively autonomous units under top managers.
"Pat's unleashing the creativity, contacts and capabilities of those branch managers who have been emasculated by their wirehouse firms. He is empowering them again as they were 20 years ago as the leaders in their market," says Steve Graubart, former CEO and founder of U.S. Fiduciary, the Houston-based rollup that was sold to brokersXpress in 2009. He spent four months as a consultant to the venture.
The plan is for U.S. Capital to bring aboard dozens or hundreds of brokers from wirehouses and build a company with $20 billion or more of assets in six years, spread across cities nationally.
Its own phenomenon
"I'm on track to exceed my goals," Mendenhall says. "Most of it will be in Texas; it's its own phenomenon." All of Mendenhall's recruits are either people he knows or people referred directly by people he knows. He's using no headhunters and making no cold calls.
The effort has similarities to and shares some DNA with HighTower Advisors, founded in 2008. HighTower is the agregator with the best deal flow in 2010. Both companies are essentially re-creating the better elements of wirehouses – nice offices, plug-and-play technology, familiar culture, familiar faces — but opening up the architecture [product choices] considerably and making owners out of the advisors.
The better-financed HighTower [See: Weissbluth lands war chest for HighTower Advisors [Updated]] pays advisors recruiting bonuses at a toe-to-toe level with wirehouses themselves and 25% of the company is owned by the advisors. U.S. Capital plans to pay less cash but give larger equity stakes because about 75% of the company will be owned by them.
Elliot Weissbluth, CEO of HighTower, says that many consolidators can succeed in this market
"It's a big market with plenty of room for a variety of successful firms, and we wish them well."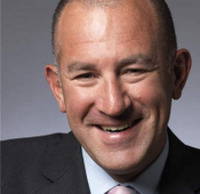 Elliot Weissbluth: It's a big market.

Throwback strategy
The big philosophical and strategic difference between Mendenhall's approach and that of prior rollups aimed at brokers is its emphasis on strong branch management as an effective means of developing business and recruiting talent. He believes that wirehouses succeeded in their heyday more than people realize because branch managers made CEO-level decisions in their markets. That decentralized command allowed for the kind of flexibility that kept advisors and their clients happy – and big assets flowing in.
Mark Tibergien, CEO of Pershing Advisor Solutions, said in an earlier interview that his firm is working more frequently with breakaway wirehouse branch managers who are leveraging their capabilities in the independent advisory realm. Not only can these executives maximize the potential of producers but they have loyal subjects and can attract them to newly formed practices.
"The independent model lacks talent in the middle management ranks," he said in the interview. Independent branches utilizing quality branch managers "get somebody who can address technology, infrastructure, office space etc. It's an excellent model."
Despite the branch manager emphasis, Mendenhall allows that he'll hire them only if there is also production of revenues in those offices. "It's a chicken-and-egg strategy. I think branch leadership makes the difference but you have to have the right [advisory] talent."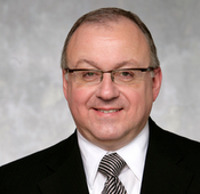 Mark Tibergien: It's an excellent model.

He adds that his connections after decades in the business are impeccable and that his prowess as a recruiter is his strongest asset. In 2008 alone, he says he recruited $10 million worth of production to his UBS branch including top advisors from Oppenheimer, Morgan Stanley and Wells Fargo. In each case, the recruits were friends who wanted to capture the 'stupid-money' hiring bonuses that wirehouses were paying in their darkest hours.
Mendenhall himself — the former branch manager of the largest UBS branch in Houston [with about 60 advisors and $60 million of revenues] — left in disgust in August of 2009. After 15 years in that position and 19 total years with the firm, he could no longer tolerate his circumstances under the smallest of the four wirehouses – despite compensation of more than $1 million annually.
Seven-figure income
"Nobody walks off a seven-figure job in an economy like that one," he says. "I had lost all power to control the client experience and that was the primary factor behind me leaving. It became a clerical position to push products that were high-margin to the firm but not to the advisor."
A UBS spokeswoman declined comment for this article.
Mendenhall says that his favorable personal financial circumstances helped absorb some of the sting of the foregone income. He says he has enough money to live the rest of his life without working because of successful entrepreneurial investments. His big success was a specialty emergency hospital.
"I wouldn't have left [UBS] if I wasn't prepared to make zero the rest of my life," he says.
What particularly concerned him, he says, is that UBS began to compensate him better for the sale and distribution of products that earned his brokers less and less – credit cards, credit mortgages and the like. The products had the effect of leveraging clients up – often deleterious to their financial health.
Financial plans were also on the list – a good thought but not always executed sincerely, he says.
Alternative assets wanted
Mendenhall also felt hamstrung by restrictions on how he could invest – a problem that was exposed by the market crash in 2008.
"It was difficult to allocate your way our of the 2008 situation" with the products available on the UBS platform, he says. "I needed access to better and more intelligent third-party managers in the alternatives space."
Starting his own rollup was actually plan B for Mendenhall. His plan was to join a small firm and expand it but he says it 'didn't work out'.
Instead he decided to — in effect – start his own wirehouse or at the least a rollup. He purchased a broker-dealer from a father-son team with approved products and set up an accompanying RIA.
This start-from-scratch approach is fraught with challenges and led him to custody his assets using National Financial, the clearing arm of Fidelity Investments. "They just demonstrated they'd be the most strategic partner," Mendenhall says. [He adds that people he knew from his Paine Webber days ended up with Fidelity when it acquired the clearing operation of the wirehouse and he very much liked those people.]
Setting up his own broker-dealer was an expensive, daunting and expensive task but it has advantages.
Building own brand
"I wanted to build my own brand, unlike with LPL [Financial]" where reps take the brand of their IBD, he says. "I like the high hurdle. It's a big barrier to entry so I'm willing to take the extra [regulatory scrutiny]."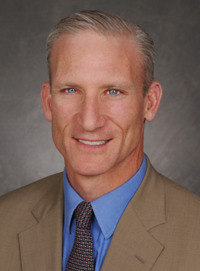 John Phillips says more breakaways will
opt to start their own broker-dealer.

The approach is not unheard of and may gain more adherents, according to John Phillips, executive vice president and national sales manager, National Financial.
"It was a model that Pat felt was in the best long-term interests of his clients, advisors and business. While there are an increasing number of options for independence, starting an independent broker-dealer is one that we believe will be considered by more breakaways as the trend continues to evolve.
Mendenhall has as good a shot at making his business plan work as anyone. "Pat is as well thought of and as capable a branch manager and advisor advocate as anyone in the industry," Graubart says. Weissbluth and Graubart were once collegues for U.S. Fiduciary before Weissbluth founded HighTower.
---
---
Share your thoughts and opinions with the author or other readers.
Jeff Spears said:
November 16, 2010 — 1:59 PM UTC
The branch manager has been marginalized over the years and many have either retired, resigned or been fired. They are the third most important component in a successful wealth management business behind the clients and the advisors. Big firms lost sight of this fact and incorrectly assumed that their brand was more important than branch managers and advisors, which they believe are replaceable.
We will see who is right.
My $ is on firms like this!
Insider said:
November 16, 2010 — 5:01 PM UTC
Unmentioned in all the praise being heaped upon the founder of this new firm is the fact that he is the infamous manager who fired the analyst at UBS who was trying to warn Enron's shareholders to dump their holdings before the client firm went belly-up. He did this because UBS feared repercussions from an angry client, and Mendenhall was essentially ordered to fire the analyst AND to back the UBS company line that Enron remained a solid buy.
I'm not saying everything was Mendenhall's fault, but let's not go crazy bragging about how much he has an "impeccable" record of doing the right thing for clients and advisors.
johns said:
August 9, 2011 — 2:25 PM UTC
i would fact check whether Pat resigned or was fired. My contacts tell me he was fired
---
---