News, Vision & Voice for the Advisory Community
Fidelity and Schwab make counter-arguments based on their own technological visions
November 11, 2010 — 8:10 AM UTC by Brooke Southall
Fifteen months after launching what's arguably the most ambitious technology platform in the market, Pershing's NetX360 has lured 96% of the company's 110,000 users to adopt the new technology.
The fourth-largest custodian for RIAs and number one clearing company for IBDs is meeting with a success with its unified and integrated platform
that other, larger custodians are still working toward. It has both fee and transactional accounts on NetX360 and it has integrated some third-party providers including Black Diamond, Redtail, Microsoft and Salesforce.com.
"NetX360 is solid, and … is a strong contender in the space," says Joel Bruckenstein, Miramar, Fla.-based producer of Technology Tools for Today (T3) newsletters and conferences.
Schwab Advisor Services and Fidelity Institutional Wealth Services, which are working on Schwab Intelligent Integration and WealthCentral believe they have their own advantages. Fidelity has chosen to maintain two systems — one for brokers and the other for fee-earning RIAs — and it believes that the needs of the two types of advisors differ enough to merit the bifurcated approach.
Schwab is taking a new tack — seen in other industries — of building a tech ecosystem with CRM software at the hub. It sees this as a means of rapid and effective integration and advancement.
"Anyone who has spent any time with RIAs knows that there is no one-size-fits-all technology solution that meets everyone's specific needs," says Neesha Hathi, vice president, advisor technology solutions for Schwab.
Not hedging
Pershing's top management is certainly not hedging about its progress. Mark Tibergien, CEO of Pershing Advisor Solutions, calls it a point of "clear differentiation" when sitting down with prospects. See: Mark Tibergien is making Pershing an industrial strength custodian with an RIA service touch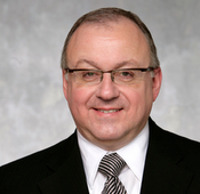 Mark Tibergien: We leapfrogged the other
firms the way Apple got a
jump on the market with the
iPhone.
"With Netx360, we leapfrogged the other firms the way Apple got a jump on the market with the iPhone. It's a similar concept of cloud-based technology, open architecture and choice of applications. With a 96% adoption rate among advisors on our platform, the market is telling us we are clearly onto something."
RIABiz took a look at NetX360 for the second time in a review and published it today. Though technology rarely progresses much in a year, we were curious about what was drawing users to make the jump from the old NetExchange Pro [its legacy transactional platform] and NetExchange Advisor [its legacy fee platform] to NetX360.
Other migrations in the industry seem to have been slower: Advent Axys to Advent APX and from Fidelity's AdvisorChannel to WealthCentral, which each stand at 20% or less after a longer time period.
In Pershing's case, advisors and brokers have shifted over because the company made it easy for them, for one thing, according to Suresh Kumar, Pershing's managing director, chief information officer and a member of the executive committee. Another factor is a series of upgrades that have put meat on the bones of the initial release: apps, interactivity, access and ease of use.
Hooked on technology
"They get hooked." he says. "I think people find it easy and it was an upgrade. The back end [data base] was the same."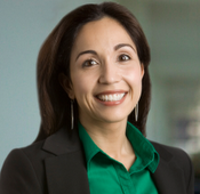 Neesha Hathi: There is no one-size-fits-all
technology solution.
There may be whip as well as a carrot. Both these older platforms are due to be zapped from existence entirely by December – another incentive for advisors to make the switch.
Kumar, oversees 3,000 technology related workers at his company. As to whether NetX360 is poised to transcend 'solid' and achieve something more in the advisory universe, Kumar said he believes the software has terrific scalability.
"If you have a single office or 10,000, we can handle them," Kumar says. "If people bulk up, we can handle that."
"We're anticipating some kind of consolidation and we're anticipating multi-office RIAs," adds Trent Witthoeft, vice president, Pershing Advisor Solutions.
Kumar has the respect of technology consultants around the advisory industry.
Outside the box
"I think that Suresh is one of Pershing's best assets. He is a really bright guy and he can think outside the box," Bruckenstein says.
Pershing faces an certain push-and-pull urgency to the success of its technology.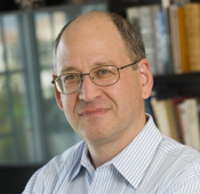 Joel Bruckenstein: Suresh is one of
Pershing's best assets. He is a
really bright guy and he can
think outside the box.
Pershing-using advisors affiliate with 750 IBDs of all sizes from the very large Royal Alliance variety to the medium-sized First Allied down to the smaller ones like Spire. Pershing also serves more than 500 RIA firms. See:Pershing puts RIA custody on desktop of thousands of IBD reps
That means that most of the 110,000 advisors using Pershing's technology are reps of independent broker-dealers. This makes them subject to poaching, new regulatory threats to their model and to the lure of taking assets to another custodian for purposes of setting up a RIA.
Pershing wants to create a comfortable enough nest of technology that these IBD birds stay put. Netx360 is a big retention strategy.
Selling universe
The pull for Pershing is that if it builds the killer platform, its selling universe is almost unlimited. Not only can it sell directly to RIA firms but it can also bring aboard banks, money managers and even custodial competitors. Shareholders Service Group in San Diego is an example of a Netx360-using RIA custodian this but there is a much bigger example of this that is soon to be announced, according to the company.
Pershing can also sell itself as the place to break away to for wandering-eye wirehouse brokers who want to break away without having to look into a crystal ball and tell what business model will suit them best five years down the road. Technological versatility is very important, according to Kumar.
"When advisors transition from one business model to the other, it doesn't happen overnight. They could have commission based, fee based and managed accounts. For a period of time, they will need to support all models and the platform needs to support all these possibilities. Even in the same practice, we have different types of users – an investment professional, sales assistant, compliance officer or operations manager."
Kumar wasn't shy about criticizing the company's competitors, saying that NetX360 has a leg up on the technological ecosystems being developed by Schwab and Fidelity. Fidelity's overarching challenge is that it is hamstrung by trying to support two entirely different systems to achieve essentially the same purpose of serving an advisor.
Fidelity doubly dominant?
Fidelity counters that argument by pointing out that it is the only firm with a dominant industry market share in both brokerage clearing and RIA custody. Indeed, it has about $400 billion of RIA assets and $430 billion of assets through National Financial.
"We have been successful because of our ability to offer two sophisticated platforms that meet the very distinct needs of these segments." says Steve Austin, spokesman for the company. "A significant benefit is the ability to share the best technology between them, for example, our recent integration of fee-based tools from WealthCentral into Streetscape. Moving forward, we plan to continue adding new technology and services used across both platforms."
Kumar says that the integration of WealthhCentral technology into Streetscape is actually an example of the inefficiency of trying to run two systems.
"That's why we built our platform ground up so it's easy to customize and personalize by business need and easy to integrate third party technology solution providers," he says.
Bruckenstein believes that Fidelity may indeed have to follow the NetX360- all-in-one approach eventually.
"I think the jury is still out on Schwab and Fidelity. Fidelity was first out of the gate, and I suspect that if they started today they might do a few things differently, but It seems to me that over time the two platforms will have to converge."
Rhetorical question
Kumar also questions Schwab's approach to Intelligent Integration — namely its decision to put CRM software from third party providers at the core. He asks rhetorically what happens if, for instance, Salesforce.com, one of its providers goes in a direction counter to Schwab's mission.
Neesha Hathi of Schwab says that Schwab's decision to partner with leading CRM providers has numerous benefits for advisors — not least that many of them are already — as users — acclimated to them. See: Schwab chooses some giant software partners, apparently with big RIAs in mind
"[It gives advisors] the ability to choose the technology provider that best meets their needs, allowing them to benefit from the all the innovation going on across CRM industry, and not forcing them to convert to a proprietary platform and feel captive to it. More than half of Schwab's clients are using one of the three CRM platforms that we selected, and we know that advisors don't want to be forced to do a data conversion."
---
---
Share your thoughts and opinions with the author or other readers.
Bill Winterberg said:
November 11, 2010 — 6:06 PM UTC
I remain skeptical that advisors are truly ready to marry their technology platform with their primary custodian. On one hand, it's convenient to receive a robust technology platform provided by the custodian, but should the custodian adopt unpopular policies, what's an advisor to do? Accept the policies or abandon the platform?
---
---