News, Vision & Voice for the Advisory Community
Financial Planning's editor-in-chief seeks to make the outsourcer's 'subtle' attributes 'explicit'
November 1, 2010 — 4:22 AM UTC by Brooke Southall
Brooke's Note: When RIABiz published this article yesterday, I hadn't had a chance to reach Tim Whiting to get his reaction to the departure of his editor-in-chief. I added it, unabridged, to the bottom of the article.
Envestnet has hired Marion Asnes, until now the editor-in-chief of Financial Planning magazine, to help the company explain its complex outsourcing options to investors, advisors, broker-dealers and asset custodians.
Asnes, who was named Envestnet's chief marketing officer last week and starts on Nov. 8, acknowledges the magnitude of her challenge: making a gray, multi-faceted, back office business into something people can identify with.
Subtle attributes
"It's going to be a great new challenge. It's a subtle thing," she said. "The challenge is not to make it gray for long. The key is to take the subtle attributes and make it very explicit."
Bill Crager, the president of the big Chicago-based outsourcer of technology and investments, which went public July 28, also appointed Asnes a managing director of Envestnet Asset Management. Inc. The company's operating subsidiary has 19,000 financial advisors using its services.
Asnes, 54, says that she cannot comment on what her career move means for the publication where she has served since 2005. Financial Planning magazine, founded in 1970, is owned by SourceMedia, which also owns On Wall Street. SourceMedia is owned by InvestCorp. which manages about $13 billion of investments — much of it from wealthy investors from Arab countries, according to its website.
Asnes will work down the hall from Crager, to whom she reports directly, at the company's New York offices.
Spectacularly growing
"I want to be in a world that's growing, and Envestnet is in a market that's spectacularly growing," she says. "If you look at where the people are going and where the money is going, it's in the RIA space; that is where the growth is."
A Morgan Stanley report written by a senior analyst, Celeste Mellet Brown, in September predicts giant growth for Envestnet.
"We believe Envestnet is poised once again for outsized asset, revenue and earnings growth. We project a 43% 2009-2014 compound annual growth rate of earnings before interest, taxes, depreciation and amortization." Client assets for Envestnet were $89 billion at the end of 2009, up from $26.4 billion at the end of 2005.
Financial advisory magazines have faced challenges in adapting to the new world. In 2008-09, they were hurt because they relied on advertising revenues from embattled financial services companies. At the same time, they are in the midst of the revenue-disrupting shift from print distribution of information to online distribution. (_Financial Planning_ has a website, too.)
Envestnet, meanwhile, has — in some respects — benefited from the past few tumultuous years. There has been an uptick in breakaway brokers and many of them seek a platform like Envestnet, which in some respects is similar to what they left behind at the wirehouse.
Open to outsourcing
Existing independent advisors have also been more open to an outsourced solution like Envestnet because cost pressures encourage them to streamline operations and focus on core abilities – like sales and service. In other cases, big money management firms such as FundQuest have moved their distribution to Envestnet to reduce costs. FundQuest brought $13 billion of assets and 6,200 advisors to Envestnet in February.
This all puts Envestnet in a position that analyst have characterized as highly favorable. See: Morgan Stanley report: Big deals will propel Envestnet's growth much faster than investors realize
Envestnet got its running start by having the biggest platform for separate account managers for much of the independent brokerage business.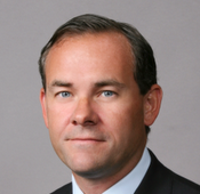 Bill Crager: It's overwhelming. I've tempered
myself over the years to explain
one aspect at a time.
Since then it has evolved into an outsourcer looking to be the advisors' one-stop shop for handling regulatory and back office technology needs in addition to investments. See: Envestnet buys a company to gain an edge with Schwab RIAs
But the company's rapid evolution has left it with the mounting challenge of how to explain to it all the the market. This task is doubly complex because Envestnet sells at an enterprise level to asset custodians and broker-dealers who sell to advisors. But it is also working to reach RIA firms and the end investors who ultimately benefit from its services
'Overwhelming'
"It's overwhelming. I've tempered myself over the years to explain one aspect at a time," Crager says.
Crager says he likes the fact that Asnes, a graduate of Cornell University, has worked both for publications that focus on the needs of advisors and – in her previous role of senior editor at Money magazine – for consumers.
Asnes believes that her talent and training prepare her well for the task at hand.
"I think a lot of the skills of being editor-in-chief translate very directly. Your primary role is to create a powerful identity for a magazine in people's minds."
She plans to develop material for end investors in addition to refining the company's marketing message for its business-to-business customers.
"We believe they will prove to be invaluable to our ability to offer advisors the information, insights, and tools they need to advise and communicate with their clients," Crager says.
Synonymous to readers
What will become of Financial Planning magazine of which her name is synonymous to many readers? She declined to offer details but said she believes that it was left in good shape. "I think I left it very well positioned in the industry."
Phone calls placed Saturday to Financial Planning's publisher, Tim Whiting, and group publisher, Bruce Morris, were not returned as of publication of this article. I'll add their thoughts if I hear from them today.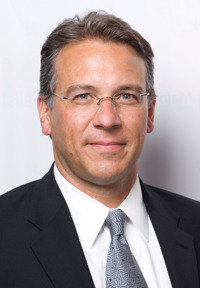 Tim Whiting: We are actively pursuing
a successor.
Asnes was targeted for the job after this summer when she covered Envestnet as part of her duties at Financial Planning. Prior to joining Financial Planning in 2005, Asnes was a senior editor at Money, co-leading the magazine's coverage of personal finances. As one of Money's on-air personalities, she appeared on CNN, The Today Show, 20/20 and PBS's NewsHour with Jim Lehrer. She got to know Crager after writing this article last summer
Asnes was glad to stay based in New York. Her daughters are in college there, and her parents live there, too.
Here are the thoughts of Tim Whiting published Monday evening:
"We will miss Marion Asnes. Over the past 6 years Marion was a strong contributor to the growth of Financial Planning, which is up over 30% in print, online and live event revenue over last year. All of us here at SourceMedia wish her much continued success in her new role at Envestnet. In fact, we look forward to working with her as a partner on future projects. We are actively pursuing a successor and in the interim, John McCormick, currently Group Editorial Director and Pat Durner, our Managing Editor (and a former Editor-in Chief) will handle editorial management responsibilities. We just hired Temma Ehrenfeld as a senior editor for Financial Planning. She brings experience from Fortune and Newsweek(where she reported on personal finance and economics). This year marks Financial Planning's 40th Anniversary. Over that time many good people have led and contributed to the success of the Financial Planning brand which now has the largest readership base among independent advisors (115,000 print subscribers and over 100,000 monthly unique online visitors). As we look ahead towards the next 40 years, we look forward to Financial Planning's continued growth along with the growth and evolution of the financial planning profession."
---
Mentioned in this article:
---
---
Share your thoughts and opinions with the author or other readers.
Bill Winterberg said:
November 1, 2010 — 1:48 PM UTC
It's been a pleasure working with Ms. Asnes while editor at Financial Planning magazine. I know she will do great things for Envestnet and I wish her all the best.
Kevin Dinino said:
November 1, 2010 — 5:02 PM UTC
Nice scoop Brooke. Congrats to Ms. Asnes as well as Mr. Crager and the Envestnet team — great group of people.
---
---