News, Vision & Voice for the Advisory Community
Wayne Withrow is taking a patient approach to growth that is helping the TAMP to regain trust among advisors
January 19, 2010 — 5:55 AM UTC by Brooke Southall
Brooke's note: You're going to hear a lot more about turnkey asset management programs. TAMPs offer the dual benefit of allowing financial advisors to concentrate [for a price] on their core competency and to make their business fee-based if it isn't already. As compliance concerns rise, this outsourcing service may have even greater value because it is a way for advisors to offload regulatory headaches. SEI has long been the largest TAMP. I checked in on the SEI Advisor Network for the first time in a few years to see how it's doing under [relatively] new leadership after hitting some bumps in the road.
Doug Parker didn't want to merely ride out the storm in 2008.
"We wanted to take some action," says the principal of Rochester, N.Y.-based Sage Rutty & Co., an independent broker-dealer that manages $220 million.
His TAMP was an obvious place to look. He'd been using the same one for years, and "didn't get the love anymore." TAMPS are outsourcers that take on all responsibilities for investing client funds.
Three prominent ones are Russell Investments, Rogers Casey and SEI Investments and on a colleague's suggestion, that's where Parker looked.
First he moved 50 accounts to SEI. Then, won over by the culture of service, he moved 20 more. Now he considers himself a firm follower of SEI.
Kool-Aid
"I drink the Kool-Aid," he says with a laugh.
Apparently, hundreds of other advisors do, too. Since April of 2006, 1,000 new advisors have become TAMP clients, making SEI Advisor Network, a division of publicly held SEI Investments, one of the largest TAMPS in the market.
"There are many SEI disciples," says analyst Charles "Chip" Roame, managing principal of Tiburon [Calif.] Strategic Advisors.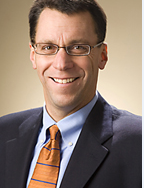 Chip Roame: There are many SEI
disciples
The number of advisors has continued to rise, although asset levels, which are a function of net inflows and performance, remain subdued. SEI expects to announce results for the three months ended Dec. 31 sometime in the next week.
By year's end in 2008, SEI had $27.7 billion of TAMP assets, and it had rebounded only to $29.5 billion of TAMP assets as of Sept. 30. The company incurred virtually no loss of assets from its existing advisors, according to its spokesman. SEI Advisor Network had about 6,000 financial advisors, including 1,500 RIAs.
Stumbling badly
Less than a decade ago, SEI was losing advisors — mostly because of its own stumble
In October of 2003, the company sent out a letter to the 2,500 of its 6,000 advisors who had less than $3 million invested with the company. Those advisors were told to boost asset commitments to SEI or to begin looking for new investment partners.
The plan was to reallocate resources to the 200 financial advisors who produced maximal revenues with the minimum amount of hassles.
Some 50% of the advisors didn't acquiesce to the letter's demands, and they parted ways.
Then, SEI's plan backfired.
Within a couple of years, SEI lost about 1,000 financial advisors without seeing any gains from big advisors to compensate. SEI's 200 big advisors weren't necessarily seeking the extra attention.
In 2005, SEI brought in a star from one of its other divisions to turn around the crucial TAMP business. SEI Advisor Network accounts for 15 to 20% of SEI Investments' total revenues, and it showed profits of $115 million, $113.8 million, $134.3 million and $98.3 million in 2006, 2007 and 2008 respectively, according to the company.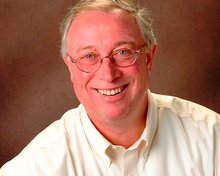 Wayne Withrow was tapped for SEI's
advisor business after big success elsewhere
in the corporation
Wayne Withrow was tapped for the turnaround. He had taken SEI's money manager operating unit from $36 million of revenues and $4.9 million of profits in 2001 to $103 million in revenue and $42 million of profits in 2005.
Withrow re-focused the company on its strength: service.
"Wayne Withrow is a good businessman," Roame says.
Culture of inclusion
Withrow re-adopted a culture of inclusion.
"There was a period when we focused on high-growth customers, and now we've opened it up," says Kevin Crowe, head of advisor solutions for the SEI Advisor Network. "The best news is how many new advisors we're working with. Our growth [in advisors] has been significant over the past three years because we re-cast how we approach advisors."
He adds: "If an advisor has $10 million [of assets under management], that's fine. We're operating on a model that looks like we did 10 years ago."
The company's much-vaunted egalitarian and service-oriented culture – SEI has been recognized in best workplace lists — doesn't hurt, either. One of the events that helped solidify Parker's loyalty was a trip to the SEI headquarters in Oaks, Pa., for his clients that featured meeting executives, investment managers and seeing the famously creative offices. They include desks on wheels and power cords that descend from the ceiling to facilitate intra-office shuffling.
SEI still has challenges to overcome in the marketplace.
Competition is growing as many companies relative upstarts like Genworth Financial Wealth Management and Envestnet have realized the potential for profits in TAMPs as financial advisors find success in outsourcing investment management.
Layer of cost
Some people view SEI as expensive, though the company says that there is no extra layer of cost for its program, a manager-of-managers offering. SEI makes its fees from the expenses on the funds which are no load funds, and costs of SEI actively managed funds are in the lower 50% of fund expenses in the Lipper universe, according to the company.
The company has 110 people whose job it is to evaluate managers, construct portfolios and perform risk management. After posting an assets total of $40.8 billion at the end of 2007, assets in the TAMP tumbled to $27.7 billion by year's end in 2008. SEI had $29.5 billion of TAMP assets as of Sept. 30.
Some potential clients may think the manager-of-managers approach is inadequate because they are big believers in exchange traded funds or separate accounts.
Not to mention that there are still some financial advisors who are bitter about SEI's earlier plan to brush them aside, Roame adds.
Still, the numbers are steadily climbing. According to the company, it brought aboard 175 new advisors as clients in both 2007 and 2008.
In 2009, it won the accounts of 248 advisors by Sept. 30, and it projects that it will record as many as 435 new clients for all of 2009.
SEI sells itself as a one-stop shop for investment outsourcing, Crowe says. Many IBD reps simply see it as an uncomplicated way to offer a fee-based business without becoming an RIA and without spending much time worrying about making investment decisions.
Size also appeals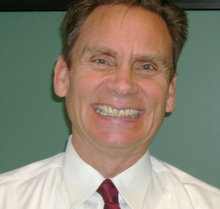 John Parsons is moving all his
business to bigger players in this
economic climate and that's one reason
SEI got the nod
SEI's size also appeals, says John Parsons, principal of Parsons Financial Advisors in Half Moon Bay, Calif. He recently moved his assets to SEI from his broker-dealer's platform.
"In this climate, big can be better," says "Even with our 401ks we're moving to a bigger player."
SEI also has a subtler advantage, according to analysts and competitors. Because of its tenure in the industry, it has selling agreements in place with hundreds of IBDs.
New TAMPs coming into the industry are finding themselves frozen out when they seek this kind of access. IBDs are reluctant to add new TAMPs to their platforms because it involves onerous due diligence and adds to their already burdensome regulatory oversight, according to one owner of a small TAMP.
"I hear the same," Roame says. "It's a good time to be SEI or Envestnet right now."
Envestnet of Chicago is another big TAMP that has agreements signed with virtually all the larger independent broker dealers.
---
Mentioned in this article:
---
---
Share your thoughts and opinions with the author or other readers.
Rob S said:
January 19, 2010 — 3:09 PM UTC
Nice fluff piece on SEI. Why is there no mention of SEI's performance? And how many of those 100 or so people constructing the portfolios are actual senior people? There is no mention of their CIO either, why is that?
Mario said:
January 20, 2010 — 12:50 AM UTC
True, Rob, there is no mention in the article of "SEI's performance" or the seniority of the "people constructing portfolios" or "their CIO".
I also noted no mention of the Super Bowl, the Yankees, Battlestar Gallactica or President Obama.
Since it is quite obviously, you have an axe to grind with SEI, why don't you just grow some balls and say what you you want to say, rather than gutlessly casting negative aspersions without backing-up your thinly veiled attack with FACTS ????
M
Bill Winterberg said:
January 20, 2010 — 6:23 AM UTC
The benefits of SEI's TAMP come with the cost of decreased granular control over portfolios and cumbersome management via fax-based order instructions.
Want dividends to be paid in cash rather than reinvested? Fax a form. Want to set aside a portion of cash in the portfolio so it doesn't get automatically invested into the TAMP? Fax a form.
Loss harvesting and tax management can be achieved in TAMP account, but it is difficult to implement and advisors must do so on an account-by-account basis (rather than across the advisor's entire book).
Bill @ <a href="http://fppad.com">FPPad.com</a>
---
---