News, Vision & Voice for the Advisory Community
Fresh off big AssetMark score, Aquiline's money talks, saying RIAs must spend big to comply but would like to spend smaller
June 1, 2018 — 3:01 PM UTC by By Lisa Shidler
Brooke's Note: RIAs serve two masters, even if in theory it's all one. Sure, the client comes first. But so does the SEC. Get one right and the other one wrong and the advisor, well-meaning or not, is sunk. So any attempt to innovate and streamline juggling these raw eggs of compliance counseling is both welcomed and eyed with trepidation. But RIA in a Box, run by MBAs who started out as its arm's-length financiers, is thoughtfully trying to bring technology to the steamlining and  automation of RIA compliance. To do that, you need entrepreneurial managers, entrepreneurial money and a giant reality check on what RIAs really need at every level of AUM. The latter check now exists in the form of Barnaby Grist, a former chief overseer of RIAs and their assets at Schwab. So as you read this article, I'm guessing you'll be nodding your head in agreement with Brian Hamburger. He speaks to where robots go wrong in relating to federal and state overseers. But you'll also be intrigued by how G.J. King, Aquiline and Grist are working to make following the *&%$%& rules more push-button.
Think of it as RIA in a Box becoming RIA in a 'Bot funded by AssetMark-derived private equity winnings -- and then throw in Barnaby Grist as an intriguing plot twist.
Aquiline Capital Partners LLC recently completed the acquisition of RIA in a Box, with dual headquarters in Cleveland and New York and 1,600 advisory firms as clients.
The New York-based private equity firm depended heavily on Grist to scout opportunities focused on the RIA trend. See: Barnaby Grist is leaving Schwab and Jon Beatty is stepping up.
"Aquiline asked me to help them find a firm to invest in and we've been talking to a bunch of firms," he says. "This was the first one I got really excited about. You've got to have a product that RIAs really need and you've got to be able to build and lead a team that can really deliver in that vision."
The vision keeps enlarging. RIA in a Box, founded by Zachary Gronich in 2005, began life in the very manual game of helping RIAs set up their paperwork, but has evolved under new owners to providing ongoing compliance to RIAs through a de facto robo-advisor. See: Scottrade proclaims itself the 'compliance custodian,' partnering with RIA In a Box and staffing a hotline with ex-regulators.
In 2011, Gronich sold majority ownership to Rushmore Partners LLC, a private equity firm run by G.J. King and Will Bressman. In a Victor Kiam-style move, Bressman and King, both Stanford MBAs, closed Rushmore Partners to run RIA in a Box. 
Aquiline won't disclose the terms of the deal but executives confirmed that it gained majority ownership of the firm. Grist, who was a senior managing director at The Charles Schwab Corp. from 2003 to 2010 and president of Cetera Financial Group from 2010 to 2013, will serve as chairman in consultant's capacity.  
Robo to the rescue?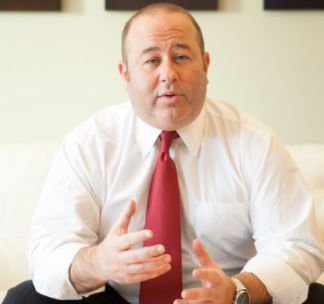 But assigning a robot to a messy, complicated and manual process like compliance is a little like using a robo-advisor to replace an RIA, says one prominent RIA compliance expert.
"We see what RIA in a Box has done akin with the robo-advisors, says Brian Hamburger, CEO of MarketCounsel Inc. of Englewood, N.J., a more traditional compliance consultancy to large classic RIAs.  
"There is unquestionably a place for a technology provider in the compliance space. But I can tell you from experience when regulators come knocking on the door or there is an unforeseen client complaint or lawsuit, there is no field on your screen that will satisfy your anxiety and concern. You've got to have someone you inherently trust on the other side of the phone or the other side of the table who is willing to pick up the cause as their own." See: RIA lawyers cry foul against Bressler, Amery & Ross -- keeper of the Protocol flame -- after Morgan Stanley exit throws sunlight on attorney behavior.
King acknowledges his firm is not set up to serve as a consultancy. "Many of the compliance consultants do a great job. That's driven by one person's expertise and it is driven by the hours in the day and we believe technology should be the key role in how compliance is handled .... we're trying to automate as much as possible. At the same time, we're monitoring things with humans, too."
Compliance in a box
With RIA in a Box using up fewer human hours in a day, it offers RIAs like the possibility of paying less for a service many regard as a necessary evil.
RIA in a Box has brought in 200 new RIAs in the past year. The firm's pricing varies based on the size of the RIA. On the low end, it starts at $3,000 a year and for larger firms it can add up to $20,000 to $25,000 a year.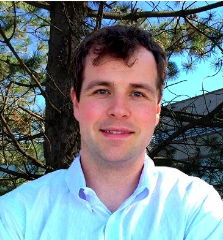 Even for larger firms, it is a bargain, Grist says. "That cost is a lot less than hiring a person or even a person working half-time. You don't need to grow your compliance team if you use RIA in a Box." See: Claiming DOL rule has no handle on truth, Don Trone crafts lie detector test to assess RIA brains.
King says his firm rolls out new software features on its service platform frequently. Currently, RIA in a Box offers compliance calendars for RIAs as well as checklists and mock audits. RIA in a Box integrates with Orion Advisor Services, LLC, Redtail Technology, SalesForce and WealthBox. "Our goal is to integrate with more solutions over time," King acknowledges. See: Orion draws a record pack of hackers to Utah to code, bond -- and compete.
"When we first got into the business, it was more focused on traditional compliance and consulting," King says. "A lot has changed in the last seven years. We're now a technology firm that helps provide a compliance solution using software." 
King says his company still sets up 300 new RIA firms each year. "We're still the industry leading registration firm."
Sterling bona fides
Part of that growth involves getting out of the box of small, simple, single-location RIAs.
 "We've got a stronghold with those new firms who are just getting started," says King. We've evolved a lot in the last few years. Bringing on a firm with a few hundred advisors and multiple locations. Our platform has evolved and we've been able to serve more sophisticated RIAs and we're excited about the future." 
The King pitch works for Jeff Greenberg, chairman and CEO of Aquiline, who says his firm reviews thousands of investments in a year. It currently has about 35 investments. Since its founding in 2005, the company has had about 40 companies and had invested about $7 billion. See: Feeling its oats in post-Genworth life, Altegris does a deal with KKR anchored by a big Merrill Lynch brokerage commitment.
Aquiline has a sterling track record in the RIA industry. In 2013, it and Genstar Capital LLC purchased Concord, Calif.-based AssetMark Inc. for  $412.5 million. Three years later, the companies sold AssetMark for $780 million to Chinese securities firm Huatai Securities. See: AssetMark records 'off the charts' year and SEI is 'right on track' after staggering $1-billion platform overhaul.
"Our business day-to-day has us researching that entire market and mapping out service providers and putting efforts where we think there are priorities. RIA in a Box is an important part of the business serving RIAs. It's a trend we've been following for a long time," Greenberg says.
King is buying what Greenberg is selling.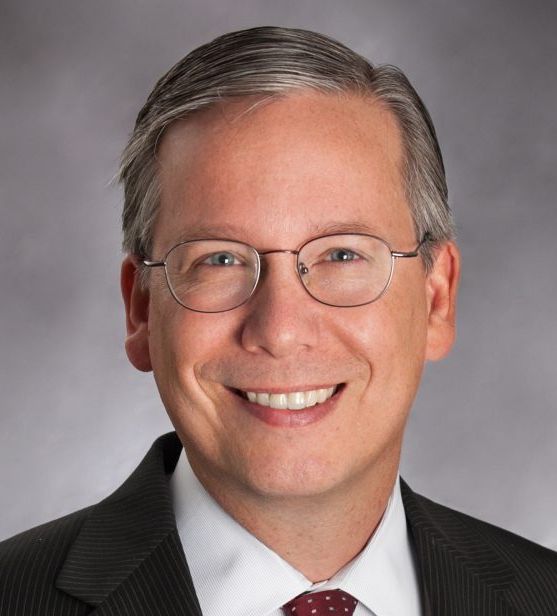 "We've been looking for a partner that understood the RIA space. We were two inexperienced guys who approached this and didn't know a lot about the industry. We thought we were ready for someone who could bring capital resources and technical support," he says. "It's the industry experience and knowledge in the space and their ability to bring Barnaby to the equation as well." 
Growth opportunity
Though private equity as made little noise in the compliance sector of RIAs, it has not been without notable activity. Most recently Orion Advisor Services put compliance under the spotlight with an initiative. See: After Orion user conference, CEO Eric Clarke greenlights new software layer -- spearheaded by his general counsel
NCS still has about 75% RIA clients and Mark S. Alcaide, partner and chief operating officer, says seeing private equity jumping into the compliance arena proves the importance of the industry.
"It reinforces our view that the compliance consulting market remains an attractive growth opportunity," he says.
But he is convinced that neither consulting alone nor technology alone will win in the end.
Grist returns
In threading that needle, Grist's perspective will be valuable, King says.
Grist left the industry on a full-time basis in 2013 so he and his wife could spend time with their mothers, both of whom were in poor health. He is spending the next few weeks in Spain with family – including his mom. See: In the wake of an unusual HR event, Cetera is seeking its new Barnaby Grist.
While Grist won't be jumping back into the RIA arena on a 40-hour week basis, he says he'll enjoy providing consulting services to RIA in a Box.
"The key is to put some money in now and we're expecting as we build the platform organically and look for capabilities and services that can really help existing set of clients with RIA in a Box," he says. "We're hoping to put our capital to work to invest."
---
Mentioned in this article:
---
---
Share your thoughts and opinions with the author or other readers.
Jeff Spears said:
June 1, 2018 — 5:50 PM UTC
Bud Bluestar said:
June 4, 2018 — 2:20 PM UTC
EDrap said:
June 7, 2018 — 7:58 PM UTC
---
---