News, Vision & Voice for the Advisory Community
When the Milwaukee-based mega-insurer relaunches in six months, the one aspect certainly subtracted from the mix will be the cash-draining 8,000 mass market customers
May 9, 2018 — 9:23 PM UTC by By Lisa Shidler
Brooke's Note: If there were a handbook of M&A ethics, the chapter on legacy behemoths buying digital-era startups promising to democratize financial advice would read: "Dark, old-line product manufacturers are permitted to buy small, promising, disruptive, cash-burning beacons of entrepreneurial light and re-educate the founders to appreciate the wonders of corporate perks and the wisdom of engineering their deliverables into digital sales tools for the purpose of selling dense, high-fee, high-commission products to unsuspecting millennials." Our hypothetical manual would continue: "However, said manufacturer must first overpay for said digital property then burn unconscionable amounts of cash for a period not to exceed three years to demonstrate faux good faith in realizing the vision of the founder." After that, nobody inside or outside the company could blame your board of directors for giving it the old college try." Forgive my lampooning of this unwritten script that's played out again and again in our industry. It followed BlackRock's purchase of FutureAdvisor, where the retail business was killed off for larger corporate goals. Much the same is playing out at SigFig and Envestnet absorbed two robos that met similar fates. Yet Northwestern Mutual's catch-and-kill of LearnVest is a particularly striking reprise of this corporate refrain given how much the insurer paid and just how dead LearnVest appears. The final chapter will be when LearnVest returns several months from now as its reincarnated self with the goal, as currently described, of helping people reach "financial goals." In an era where terms like "life planning" and "financial wellness" are tossed about with nauseating frequency, it's not a stretch to infer that a word as crass as "goals" might connote a very specific recommendation to sit down with a friendly Northwestern Mutual agent to learn more about the wonders of life insurance and annuities. Right now, the legacy LearnVest site says: "Our products are designed to help empower our clients to feel amazing about their money."
Northwestern Mutual is writing off its $250-million purchase of LearnVest with the promise to salvage the brand, the CEO and the debris of its mission but not the sub high-net-worth, feminine-intensive client base or the business model.
The Milwaukee-based insurance giant, with about $30 billion of revenues and $1 billion of annual profits, paid the staggering sum in 2015 armed with a startling optimism about how a concern so separate from the heavy-sales business of closing life insurance transactions could thrive under its ownership. See: How Northwestern Mutual may still get ROI on its $250M LearnVest investment but maybe only by anteing up $50M more.
In the 2015 press release announcing the deal, Alexa von Tobel, founder and CEO of LearnVest, was quoted as breathlessly stating: "LearnVest is committed to making financial planning accessible to millions nationwide, and we look forward to accelerating our mission in the chapter ahead."
Lost momentum
Last week's announcement, posted at Northwestern Mutual website's Newsroom buries the lead, not revealing until three-quarters of the way through a dense, 296-word paragraph that "LearnVest will discontinue its financial planning offering for consumers, as well as its LearnVest@Workprogram for businesses."
It concludes that "Learnvest.com will relaunch later this year as a fresh, digital resource focused on educating consumers on how to meet their financial goals." 
Surprisingly, von Tobel will retain her CEO title as well as that of chief digital officer of Northwestern Mutual. See: Quiet Northwestern Mutual may be ready to make a big noise with rerelease of LearnVest -- with Alexa von Tobel vowing that innovation and integration aren't mutually exclusive goals.
And the company says the brand -- after a six-month mothballing -- will survive. The one thing that will certainly be subtracted are the unit's 8,000 -- apparently pesky -- customers who are being advised to go away and not necessarily come back.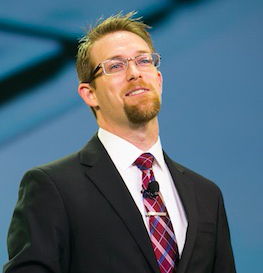 Despite Northwestern's promise that LearnVest's brand will go on, the insurer's capitulation isn't just a loss for the company but a setback for the mass market movement, says Bill Winterberg, principal of FPPad.com.LearnVest
"Frankly, I'm disappointed in the outcome," he writes in an email. "I'm a huge believer and advocate that through the application of the right kind of technology, fiduciary financial advice and planning can be delivered to millions of Americans at a price they can afford. LearnVest seemed to be gaining traction in 2014 and early 2015, but completely lost its momentum after the Northwestern Mutual acquisition." See: Marty Bicknell jumps into the mass market with no 'robo-advisors' and a missionary zeal.
Usual suspects
LearnVest was founded by von Tobel in 2009. When Northwestern bought the firm in 2015, it had 10,000 direct clients, 25,000 employer retirement plan clients and 1.5 million users. It had 150 employees between New York and Arizona.
According to Alexa data analytics supplied by Winterberg, visits to the LearnVest website fell off almost immediately after the acquisition. The number of direct clients currently stands at about 8,000. See: Quiet Northwestern Mutual may be ready to make a big noise with rerelease of LearnVest -- with Alexa von Tobel vowing that innovation and integration aren't mutually exclusive goals.
The culprit, according to on- and off-the-record sources contacted for this article, was the culture clash between an established, Midwestern, sales-based insurer and the small, new, process-oriented, New York-based digital firm.
It was a clash even more pronounced in the case of LearnVest, according to Lex Sokolin, president of Autonomous Research LLP in London.
"As a marketing and financial education resource, the company made a ton of sense -- from its digestible articles to its demographic focus on women," he writes in an email. "This angle was replicated several times over the last decade, each time unsuccessfully. I would have loved to see a site empowering women financially work. But from WorthFM, to SheCapital, and perhaps even Ellevest, the monetization of this strategy has not panned out. Content worked, AUM and planning didn't." See: As a self-aware Sallie Krawcheck launches at TechCrunch Disrupt, Ellevest embraces the peril of selling algorithms to women.
'Be back soon'
With the benefit of hindsight, LearnVest's business model was flawed, says Amanda Steinberg, founder of (now defunct) WorthFM. 
"The challenge is that LearnVest didn't follow the robo-advisor model," she says. "Selling planning to people who aren't wealthy is a very tough model." See: Sallie Krawcheck astonishes industry observers by raising another $32.5 million for her robo-advisor -- perhaps on strength of 'unit economics'
The company offered few details about what the LearnVest program would include when it launched again.
"Our joint teams will continue working across campuses to help clients," Northwestern spokeswoman Betsy Hoylman writes in an email.
Meanwhile, the thousands of LearnVest clients logging onto the website's homepage, as this article went to press, saw this disquieting message: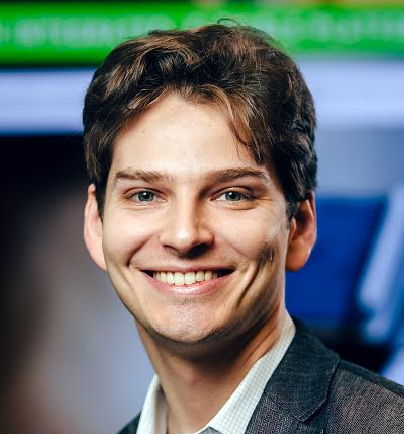 "Here at LearnVest, we're all about progress, not perfection. And we're a work in progress, too. We're working on taking our content to the next level, but we'll be back soon to help you keep making progress on your money."
Saving face
One obvious question is why Northwestern didn't sell LearnVest to recoup some of its $250 million investment as opposed to shutting it down.
The reason involves corporate pride, says a source familiar with the company who asked their name not be used. Northwestern radically overpaid for LearnVest in the first place and couldn't sell it without taking a public and humiliating markdown.
"I suspect there wasn't a market anywhere near the price paid. Burning cash is hard to sell," the source says. 
At $19 a month for 8,000 clients paying for 12 months, that would equal an annual revenue of $1.8 million. But that revenue is insufficient to cover payroll, and other expenses could be easily four times the revenue, the source adds. 
"As a standalone business, I don't see a path to profitability based on subscription financial planning," the source says.
It's a truism how hard it is to get paid millions for something that loses millions (though let's face it, PE firms do it everyday. Note BlackRock's announcement today that it is dumping millions into Acorns.) See: As the 'finance Snapchat,' Stash rakes in another $40 million of VC funding as it onboards at rate of 1,000 new 'HENRY' investors every business day.
LearnVest's growth was closely tied to its ability to attract investors to the website and that dropped off with predictable results, Winterberg says.
"LearnVest's level of consumer-facing content it published slowed down significantly and that led to a decrease in website traffic, which generally leads to fewer leader and fewer conversions to paying customers." ​
Revamped -- with insurance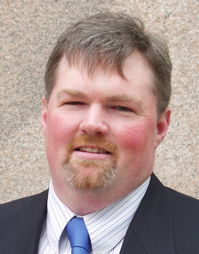 On the contrary, says Hoylman, LearnVest's New York office has tripled in size since the acquisition and continues to grow.
"LearnVest's financial planners will continue to play key roles and are being offered new positions to drive the Northwestern Mutual planning experience and other priorities."
But the revamped LearnVest will be radically altered in at least one aspect of its mission, suspects Will Trout of Boston-based Celent.
"I suspect Northwestern will launch its own or a revamped financial planning proposition shortly, one that includes insurance, which, after all, holds the key to de-accumulation or drawdown." See: How Northwestern Mutual may still get ROI on its $250M LearnVest investment but maybe only by anteing up $50M more.
Not with the existing LearnVest clientele, says Scott Smith, an analyst at Cerulli Associates. One of the biggest hurdles for Northwestern was that the insurance company and the startup financial planning firm had two separate audiences.
"LearnVest [was] tending towards validators who want some assistance but to retain discretion and care. Northwestern has clients who tend towards being outsourcers who want to know someone is looking out for them," he says. 
Hoylman says that when Northwestern relaunches this year it will continue as its own separate brand.
"Joint teams from Northwestern Mutual and LearnVest will continue to transform our client experience, leveraging the cutting-edge planning platform and digital tools we've been creating together," she says.
Financial planners with LearnVest are being offered opportunities within Northwestern Mutual, she says. 
Optimistic voices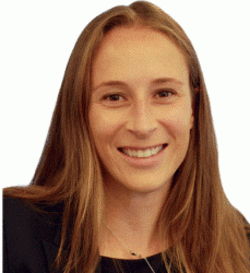 Trout sees a path forward. With this tweaking of the business model and now that the mismatch is understood, Northwestern is on track to get its $250 million's worth out of its startup purchase, he says.
"I think the acquisition has not been a waste, but rather, the synergies are still playing out. Keep in mind Northwestern was making a transition that what was basically an old-line insurer with a captive or in-house distribution network that served it well during the financial crisis but wasn't ever going to be really that scalable. LearnVest ... was both a way to go digital from a technology and mindset standpoint as well as to learn more about LearnVest's compelling customer demographic." 
Sokolin also sounds an optimistic note.
"These were definitely different organizations on paper. However, that's surmountable if you have correct alignment with the broader team and leadership. Further, at some point the opportunity to re-engineer the Northwestern experience becomes bigger than to grow the LearnVest experience," he says.
Hussain Zaidi, CEO of Advizr, a New York-based planning software company, also says he counting LearnVest out just yet. See: Advizr CEO reveals just how the lift-out of four Morgan Stanley breakaway engineers leapfrogs his plans ahead.
"I don't know if it's a failure and I'm not assuming it is. I think there is still value in the financial planning offering," he says. "There is value in the offering and it wasn't just to buy and invest in a financial planning service."
Zaidi says his firm has hired some LearnVest staffers in recent months as well as hiring from other firms like Morgan Stanley. 
Calling millennials
Northwestern will likely launch LearnVest's successor as more of an educational program, Winterberg says, but should be mindful it is entering the even more crowded field of financial education sites like Investopedia and NerdWallet. NerdWallet's lead generation website has 20 Bay area advisors in beta, MIT, Wharton, Brown and Stanford folks running things and a Silicon Valley confidence
"LearnVest will essentially be starting from square one in what I feel is a saturated market of infinite online personal finance content," he says. 
But Kelley Byrnes, an analyst with Celent, says LearnVest's educational tools draw a particularly sharp bead on millennials. See: The ironic reason robo-advisors aren't gorging on assets -- a determination to dictate bloodlessly to millennials.
"Millennials spend more hours on a weekly basis looking at their financial health than any other generation and by incorporating LearnVest into the overall Northwestern experience, Northwestern is looking to attract millennials and have millennials spend more time on their site," she says.
---
Mentioned in this article:
FPPad.com
Consulting Firm
Top Executive: Bill Winterberg
Advizr Inc.
Financial Planning Software
Top Executive: Hussain Zaidi
---
---
Share your thoughts and opinions with the author or other readers.
JJ said:
May 9, 2018 — 11:41 PM UTC
Brian Patrick Murphy said:
May 10, 2018 — 1:49 AM UTC
Steve said:
May 10, 2018 — 2:38 AM UTC
RG said:
May 10, 2018 — 1:56 PM UTC
Joe said:
May 11, 2018 — 1:49 AM UTC
Jonny Steinberg said:
June 7, 2018 — 7:35 PM UTC
Ryan Michaels said:
June 8, 2018 — 6:01 AM UTC
Brian Patrick Murphy said:
June 8, 2018 — 6:13 PM UTC
---
---