News, Vision & Voice for the Advisory Community
The dispatches start in outer space, descend to the cloud and finish up with down-to-earth do's and don'ts for dealing with reporters
February 4, 2015 — 7:51 PM UTC by RIABiz
Utopias on tap: Gordon Bernhardt, CFP®, founder, Bernhardt Wealth Inc. in Washington, D.C.
Are you a glass-half-full or glass-half-empty person? If you were given an opportunity to glimpse into the future regarding the advances that will take place in the fields for healthcare, energy, food, transportation, education and communications, you would be excited about the future your children and grandchildren will face and would be excited about the future of investing.
I had the opportunity to listen to Dr. Peter Diamandis, futurist and serial entrepreneur, paint a picture of the future. And I would like to tell you it is exciting to think about the advances that your children and grandchildren will see and how that will impact people and governments around the world. See: The top 10 deepest fears — and highest hopes — of RIA practitioners.
Diamandis is the founder and chairman of the XPRIZE Foundation, co-founder and chairman of Singularity University, co-author of the New York Times bestseller "Abundance: The Future is Better Than You Think" (Barnes & Noble 2012), and the founder or co-founder of several other companies.
The first XPrize was a $10 million prize that was announced in 1996 that would be awarded to a team that built a spaceship capable of carrying three people 100 kilometers above the earth's surface twice within two weeks. Over the next eight years 26 teams would invest over $100 million in research and development before the prize was awarded in 2004. The breakthroughs that were created during this competition have led to a $2 billion private space industry today.
Diamandis envisions a day when you or, it could be a Maasai warrior in Kenya, will have a portable, wireless device in the palm of your/their hand that will be able to accurately monitor and diagnose the person's health by analyzing a blood sample the device holder would provide, diagnose their cough, etc. Diamandis describes this as the democratization of healthcare.
We live in a world of with a billion illiterate people—two-thirds of them are women and 250 million are children. Diamandis believes an open-source application will be created soon for any tablet or smart phone that will take a child from illiteracy to basic reading, writing and numeracy in 18 months.
Diamandis closed his keynote address with the question: "How much more peaceful, how much more prosperous, how much less populace will the world be when we have an abundance of healthcare and an abundance of literacy?"
I have always been a glass-is-half-full person and believe we are living in a world where there is no challenge that cannot be solved. I have never liked the overly negative emphasis of the global, national and financial news that permeates our media today. I have seen the negativity in the media unduly influence one's investment decisions and outlook. And it is for that reason that I believe the message and vision of Diamandis should be heard by everyone.
There is no better time to invest than the present for a long-term investor and "the future is truly better than you think."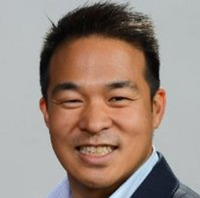 Neal Quon: Walking the exhibit hall
I saw a significant shift in
the approach vendors are now taking.

Meditations on the way to the cloud: Neal Quon, co-founder, QuonWarrene of Fullerton, Calif.
The TD Ameritrade national advisor conference is among my favorites due to the high-energy environment and excellent sense of community among attendees.
Walking the exhibit hall I saw a significant shift in the approach vendors are now taking when it comes to defining new features for their products — I noticed that many are now casting an eye toward collaboration with clients and placing a good amount of energy on the visual aspects (e.g., the look and feel of the interface, the way reports are displayed, etc.) See: What marketing truths emerged from the exhibit booths at TD Ameritrade's LINC event in San Diego.
This shift is really an indicator of the shift that my partner, Blane Warrene, and I see with financial advisors becoming more focused on how they engage their clients as they deliver their services. The tech vendors are meeting this need by redesigning their dashboards and user interfaces. The focus now feels more collaborative in that advisors can now quickly run portfolio and planning scenarios right in front of their clients. See: TD Ameritrade's technology, Veo, wins high praise from advisors so RIABiz took a look.
I attended the breakout session titled "Considerations Before Heading to the Cloud" presented by Joel Bruckenstein, who is perhaps best known for the T3 Newsletter and T3 Technology Conferences held twice a year, and Brian Edelman, founder of Financial Computer Inc. of Bloomfield, N.J., which has helped financial advisors keep their technology secure and productive since 1995. The session focused on not if but when advisors should go to the cloud and how to prepare their business for this inevitable occurrence.
Bruckenstein polled the audience and found that 100% of the participants were familiar with the concept of "the cloud" but, even with that understanding, some still reported that they were unsure about the security related to cloud-based services. Edelman spoke about how working in the cloud provides efficiencies to vendors and advisors, and that leads to an enhanced client experience.
Both Bruckenstein and Edelman said that tech vendors are making major investments into the security of their systems to protect the data that is stored on their servers. In addition, cloud-based service providers are now more nimble and can respond quickly to user issues and publish releases more rapidly. Gone are the days of relying on the utilization of floppy discs or CDs to update workstations. Advisors are becoming more and more reliant on the Internet to deliver services to their clients. See: With your RIA practice as naked as Kirstin and Kate in the cloud, know two words: Google Authenticator.
Some important things I took from the session: (1) The shift to cloud-based technologies is inevitable; (2) It is critical for financial advisors to have a backup "onramp to the web" in the event that their primary connection to the web goes offline; and (3) advisors need to remember the importance of having a plan and process by which to evaluate and select technology systems before making a buying decision. This includes not just the price, features and functionality of the technology solutions they are considering but also the cybersecurity, integrations, and service models for each tech-related solution. See: How RIAs should digest warnings about 'Shell Shock' and its lethal threat to all things Linux.
I'll be attending the T3 Technology Conference for Advisors in Dallas next week and look forward to doing even more due diligence on what looks to be a dizzying array of new entrants, as well as the stalwart tried-and-trues that will grace the exhibit and make presentations about the various aspects of working in the cloud — both productively and securely. (Brooke's note: Tim will be on hand to file a report.) See: Postscript: What exactly should we make of the T3 phenomenon?.
Getting media exposure: Dos and don'ts Marie Swift: founder and president, Impact Communications Inc.
When three tenured journalists took the stage at the TD Ameritrade National LINC they certainly didn't expect to be pitched directly by members of the audience. Well, maybe a little bit, but perhaps not that hard.
But during their panel presentation on Media Dos and Don'ts, which was expertly moderated by industry strategy consultant Tim Welsh, advisors held up books they'd written, made what they thought were compelling verbal pitches and thrust their business cards into the hands of the somewhat amused media professionals who were there to share what to do — and what not to do — when courting the press. See: How RIAs can maximize their web marketing with nary a 'friend-ing' or tweet.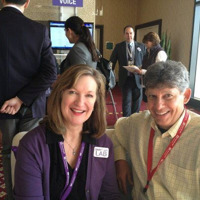 Marie Swift: Glory hounds need not
apply.
Front and center were: Jennifer Barrett, Personal Finance Editor, CNBC Digital; Rachel Elson, Editor-in-Chief, Financial Planning; and Kathy Kristof, Investing and Personal Finance Writer, Kiplinger's and CBS MoneyWatch.
The entire conversation could be summed up in four words: Follow the Golden Rule, aka do unto others as you would have them do unto you:
1. Before you pitch an idea, look at what the writer covers and what the publication does. Do your homework first. "Why would you send me pitches about your product?" asked one of the panelists rhetorically. "I never do product reviews — and when I do it is because I have bad things to say about it."
The other panelists agreed: Time wasters and thinly veiled agendas ended up in the trash. All said they were inundated with e-mail but that they would skim and at least try to look at everything that might be a viable story idea or source.
"It's okay to call if you have something worthwhile to say or it is time sensitive," said one. "I'll tell you if I don't have time to talk right then."
2. Know what the journalist cares about. Pitch them the same way you would pitch a prospective client. Be more concerned with the value you can bring them than the benefits to you and your firm. Sure, media exposure is a valuable way to raise your firm's profile and fuel growth, but journalists (and just about human who's remotely awake) can tell when you're just in it for yourself. Glory hounds need not apply.
"I try to say yes to advisors who want to meet and say hello over a cup of coffee," said one of the panelists. She was interested in hearing what keeps advisors — and their clients — up at night and how they are coping with life's myriad demands but asked that the audience to keep in mind that she was often working on deadline and turning out magazine pages; she had to get her work done, too. See: How exactly RIAs can leverage the new transparency as a marketing tool.
3. Build a connection over time. Show your human side. Establish yourself as an authority by sending relevant information and ideas that will help the journalist do a better job for their readers/viewers/listeners. Tell the journalist what your clients are asking about — and what you're telling them. Share the things you do to educate segments of the community outside of the office and traditional business-marketing veins.
One advisor in the audience raised her hand and said that she wrote a book about dogs (not a money book about dogs, mind you, just a book about dogs) and that she has found success reading her book to groups of school-aged kids. Adults strike up conversations as a result and she can easily share what she does for a living. "Oh — that's interesting. I'd like to speak with you," said one of the panelists.
As a PR professional and media trainer, I like to say that The Golden Rule is closely tied to the Law of Reciprocity. What goes around comes around. Good media relations, like any good relationship, is two-way and takes on a reciprocal nature when done right. The relationship between the subject-matter-expert (you) and the journalist involves both sides equally and mutually over time.
---
Mentioned in this article:
---
---
Share your thoughts and opinions with the author or other readers.
---