News, Vision & Voice for the Advisory Community
The Baltimore-based firm, Brown Advisory, will invade Bank of America's hometown with an up-to-date investing approach and Old Money flavor
February 5, 2014 — 2:51 PM UTC by Kelly O'Mara
Brooke's Note: The takeover of Alex. Brown by Deutsche Bank back in 1999 (after previously being bought by Bankers Trust in 1997) was a watershed event for Baltimore; so many of it's headquartered companies had been acquired and the purchase of its beloved investment bank was a bit of a final blow, although T. Rowe Price and Legg Mason held strong. One bit of collateral damage from the Alex. Brown sale from Bankers Trust to Deutsche Banc was an article — edited by the Daily Record editor-in-chief Keith Girard — regarding the discomfort felt by some Jewish clients at having their advisory firm acquired by German-owned Deutsche Bank. Under the front-page headline, "The Specter of Nazism hangs over Alex. Brown," was a jumbo-sized image of Hitler superimposed on the Alex. Brown skyscraper. As a direct result, six months later, Keith Girard was dismissed and eventually hired by InvestmentNews. Girard, a great and fearless editor, hired me a while later as an InvestmentNews reporter and plunked me in San Francisco to cover Schwab Institutional and RIAs. So the same transaction that sent me from a comfortable life in Baltimore to a new woolly one in the Bay Area also sparked RIA Brown Advisory to independence and a 20-fold growth spurt over the next 15 years. It was that kind of Big Bang.
It's not often that people breakaway from Brown Brothers Harriman, the prestigious two-hundred-year-old New York-based private bank.
But were it to happen, you might expect them to start building a new wealth-management book of business at a $46-billion investment management firm that has its roots in the those old-money founders. See: Little-known Adhesion's big RIA wins less surprising when underlying pedigree is considered.
That's exactly what Trey Tune, 44, is doing while denying that his move is as rare as a student transfer from Johns Hopkins to Towson State.
"People do leave Brown Brothers, it does happen," says Tune, who is joining Baltimore-based Brown Advisory as a partner and portfolio manager out of its North Carolina office.
Tune is joining as part of Brown Advisory's effort to expand its private client business and diversify its portfolio. Yet, this type of breakaway from this ilk of investment bank to RIA is still relatively rare. See: Pershing, Dynasty and Envestnet gang-tackle Credit Suisse and jolt loose $1 billion duo.
"We never hear about it," says John Furey, principal of Phoenix-based Advisor Growth Strategies, LLC, of people leaving high-end banks to join the independent channel. But, perhaps the driving factor here is that Brown Advisory is only sort of an independent channel. "It probably is a little different from Brown Brothers," says Furey.
$20-million clients
In many ways, though, a high-end private wealth manager with multiple business arms providing discretionary advice and investment management to the oldest of money on the Northeast is not so different after all.
"Our business is complex," says Mike Hankin, president and chief executive of Brown Advisory. "We don't organize ourselves by regulatory agency, but by category of client."
Of course, the government agencies that oversee the industry organize the company by regulatory agency. According to its ADV, Brown Advisory now manages $21.4 billion in discretionary assets and another $1.6 in non-discretionary assets. This doesn't include assets in its other businesses, like Brown Investment, Advisory & Trust Company, Brown Advisory Securities and CDK Investment Management, whose assets total $46 billion.
Despite how he organizes the firm, Hankin is loath to disclose too much about those clients other than to say they "have significant assets." This appears to be the case considering that it has 1,200 clients, which translates into an average client that has $20 million in assets.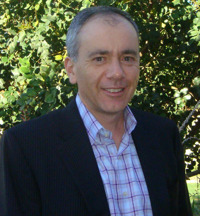 John Furey: The bank puts its
hooks in.
New money infusion
In addition to high-end individuals, Brown Advisory manages assets for families, trusts and institutions. All the "Brown"-monikered wealth managers — Brown Brothers, Alex. Brown and Brown Advisory — are companies associated with the management of old money — fortunes established in another era but carefully passed down through the ages along with horse stalls, pearls and porcelain. In reality, the company manages plenty of newer fortunes, too. For example, Alex. Brown got regular infusions of new money when it was a hot investment bank in the 1980s and 1990s handling the IPOs of big technology companies — including Microsoft. See: HighTower wins a $700 million Merrill Lynch advisor in Maryland horse country and wrests an LA-based IAR from an RIA.
Those institutions whose assets these firms manage include both those they manage directly — frequently through the wealthy individuals they have as clients — as well as third-party institutions.
Tune is part of an organized effort to expand the private client business beyond its traditional products and strategies and beyond its traditional geographical base. Along with Tune, the firm has also added an alternatives group in New York, another private client advisor in London and additional staff in Boston. See: A former exec of a Swiss private bank offers his insights into the country's wealth management business and what innovations could redefine it.
Regaining focus
After 14 years at Brown Brothers Harriman, Tune was ready to leave the firm. His biggest complaint: Tune had been promoted so often through the middle-management ranks that he wasn't working with clients anymore.
"I really based my decision on my desire to go back to focusing on what I was doing when I joined the firm," says Tune. He started at Brown Brothers, after coming from Stein Roe & Farnham in Chicago, by working with clients, but most recently served as chief operating officer and chief financial officer of Brown Brothers' wealth management business. That meant he only held onto two of his own personal clients, since most of his time was spent managing the business.
Once he knew he wanted his own book of business again, Tune looked at everything from brokerage firms to RIAs, both big and small. Tune first met Brien White, who runs the Chapel Hill office, through friends. Tune then made several trips to Brown Advisory's headquarters and met with "probably 45 people in the interview process," he says.
Two clients in tow
The appeal of Brown Advisory was its size and the equity it gives to every employee.
"It's big enough and storied enough to be competitive with any organization," says Tune. But with 350 employees it's small enough that you can still pick up the phone and call anyone in the company. And, since everyone has equity, they have an incentive to answer the phone and straddle hierarchies. "I've not encountered [another] place where people work across boundaries," says Tune. See: Wells Fargo targets tempting but treacherous UHNW market with Abbot Downing launch.
The prestige also gives Tune access to outside managers that he didn't have access to before, which he combines with proprietary products that Brown Advisory sells its clients when appropriate. All this means that even though he's starting a business nearly from scratch in a branch that's relatively new, Tune thought Brown Advisory was the right fit for him and his two clients.
"It's the right place to build a business in the private client space," says Tune.
What can Brown do for you?
Brown Brothers Harriman and Brown Advisory don't just share a name; they also share a founder. The original Brown Brothers bank was founded in Philadelphia in 1818 by the sons of Alex Brown, as a byproduct of the patriarch's successful importing business. Those brothers first went into business with their father, as Alex. Brown & Sons, which served primarily an investment bank — one of the first in the country. Brown Brothers Harriman & Co. formed after its merger with Harriman Brothers & Co. Alex. Brown & Sons continued as a high-end regional bank based in Baltimore until it was bought by Bankers Trust in 1997 and later acquired by Deutsche Bank.
But before Alex. Brown became part of Deutsche Bank, it launched Brown Advisory 16 years ago as a private client practice. There, a team worked with high-end clients on investment and strategy issues.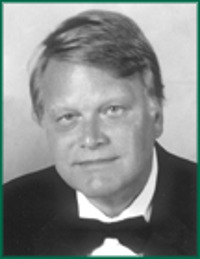 Steve Winks: It's a totally different
culture.
The advisory business was managing $2.5 billion of assets at the time inside Bankers Trust and was acquired by the employees with a handful of outside investors, says Hankin. "We've grown steadily since."
Diversify and grow
From the time Brown Advisory broke off in 1998 to when the market crashed in 2008, the focus was on building out the investment management business, which also brought the firm into the institutional world, says Hankin. Now, since 2008, Brown Advisory is trying to diversify "what we offer, who we work with and where we do that," says Hankin in an effort to be better prepared for any market storms in the future. In other words, Brown advisory is poised for growth and Tune is part of that effort.
This means broadening the investment strategies, including fixed income, Brown Advisory manages internally, says Hankin, and increasing the number of strategies and managers they work with outside the firm. They have 10 analysts researching these. They're also working more with mutual fund families and offshore funds. And, they're expanding the number of places they have clients — like growing the client base in North Carolina. See: How the Harvard and Yale endowment models changed to avoid a repeat of 2009.
While Brown Advisory's background is in private client wealth advisory, it now encompasses a trust company, mutual funds and multiple RIAs.
Tune says there are at least 15 advisors focused on private clients and Hankin says there are 100 client-facing employees out of 360. Brown Advisory doesn't have minimums.
"My role is not a new role," says Tune. It's just an expansion of an existing business. He's the second partner in the Carolinas, along with White.
The Carolinas connection
Tune moved to Charlotte a few years ago while still with Brown Brothers Harriman and part of the reason he's moving to Brown Advisory is to help build up the business in the Carolinas. Charlotte, home to Bank of America, which owns U.S. Trust, is the second-largest banking center in the Untied States and boasts biggest job growth, which means there's a ton of wealth-creation potential, says Tune, not to mention a high standard of living.
While the Brown Advisory business is global and Tune won't be limited to building his book in one specific area, he will certainly be focused on growing the private client business. With so many future billionaires, Tune and White aim to establish the firm as one of the go-to places for high-end clients. "When a private client asks who are the top two or three investment managers, we'd like to be one of those top two or three," says Tune. See: Bank of America throws a legal wrench at big wealth management start-up.
Can't take 'em with you
"It's a long race," says Tune, regarding expanding his client base from the two he brought over to Brown Advisory in December. He notes that it can be a long process for clients to switch advisors, even if they want to.
That process can be part of the reason that you don't often hear about advisors leaving these regional or high-end banks to go to independent channels, says Furey. "The bank puts its hooks in," he says. Typically a large, high-end private bank will serve clients with a team of people and different services. That, combined with strict non-solicitation rules for advisor who leaves, "makes it very difficult to take clients with you," says Furey. See: Bank of America throws a legal wrench at big wealth management start-up.
Regional kings
Brown Brothers and Alex. Brown are remnants of an era of high-end prestigious banks that dominated in their regions, but are largely gone now. Brown Advisory may be simply stepping into those shoes from a cultural standpoint and as a wealth manager. The firm does not have an investment bank.
They're all a bit like wirehouses, says Furey, with a fully captive model with affiliated advisors. but instead of being national, these firms typically focus on a high-end regional clientele with a variety of services. That's what Brown Advisory did, but now it has clients in every state in the country and in other parts of the globe. It has grown beyond the fond memories people have of its predecessors.
"I hold Alex. Brown in high regard," says Steve Winks, partner at Sr. Consultant. Clients were attracted by the level of service, the veteran advisors, the serious commitment to the fiduciary standard compared with similar level brokerage firms. Other firms of that ilk included Robertson Stephens and Hambrecht & Quist. See: With big LPL backing, the Robertson Stephens brand revives to roll up advisors to the suddenly wealthy.
But Winks also notes that Alex. Brown and the other regional banks are either gone or acquired. Brown Advisory may be what's left of that heyday, but it's also not really the same at all. "It's a totally different culture," says Winks.
Or is it?
A previous version of this article conflated Buzzy Krongard's sale of Alex. Brown to Bankers Trust in 1997 with Bankers Trust's flip of the unit to Deutsche Bank in 1999. Our apologies for this inaccuracy that insinuated itself throughout the article.
---
Mentioned in this article:
---
---
Share your thoughts and opinions with the author or other readers.
---