News, Vision & Voice for the Advisory Community
The Cornhusker State companies found common ground in building a home for the burgeoning 'Goldilocks' category of not-too-RIA, not-too-IBD advisor
July 1, 2013 — 6:09 AM UTC by Lisa Shidler
Brooke's Note: Securities America was a subsidiary of Ameriprise, got in trouble, survived and now it is starting to hang around with a new group of kids — including one that has a pretty gilded reputation. In starting Arbor Point, it has NorthStar Financial aboard. As a reminder, the latter owns Orion Advisor Services, Gemini Fund Services and CLS Investments. Arbor Point looks like another flavor of vanilla in the OSJ-like world of advisor hangouts. But that's not a knock. OSJs just seem to do well all over and NorthStar is pretty much three for three and — notwithstanding a bump in the road — Securities America has long been a strong and competent company. See: Three more major firms decamp from troubled Securities America to Commonwealth. With a little added chip on the shoulder of the Ameriprise orphan from all those adverse headlines, watch out.
Securities America Inc. has taken a medium-sized step forward in the direction of embracing the RIA model — possibly to big effect..
The LaVista, Neb.-based independent broker-dealer this spring formed a joint partnership with Omaha-based NorthStar Financial Services Group LLC, which owns Orion Advisor Services LLC and the two companies that have formed Arbor Point Advisors LLC, also based in LaVista, an Omaha suburb.
The idea is to create a purpose-built home for smaller advisors at IBDs and wirehouses who have a hankering for the RIA game but are also looking for the protective custody a big parent company that's been through the breakaway process can provide.
While Arbor Point has a number of similarities to an IBD, the firm lets advisors form their own RIAs. The advisors use Arbor Point's corporate RIA but can keep assets under custody with TD Ameritrade Institutional, Schwab Advisor Services or any other other major custodian.
Securities America owns 76% of the company and NorthStar Financial owns 24%. Advisors who join up with NorthStar will automatically get Orion Advisor Services LLC as part of their technology package. They will receive 100% payout for the fee-business and will use Securities America for the commission business. For the latter, the advisors will receive a traditional grid payout.
Arbor Point will provide all of the back-office support for advisors in addition to portfolio accounting from Orion. Also, the firm will help advisors market their firms with a mobile app and a website. Advisors will pay Arbor Point a fee — sort of a franchise fee — which ranges from 10 to 25 basis points.
No choice, really
Though such a model would have been regarded as mold-breaking a few years ago, it can now be seen as a defensive tactic as all the major broker-dealers seek new ways to embrace the RIA model, says Ryan Shanks, founder and CEO of Finetooth Consulting.
LPL has two initiatives — its blossoming hybrid RIA program that houses offices of supervisory jurisdiction, and NestWise, a separate venture headed by Esther Stearns, whose presence a testament to the importance LPL has assigned to it. See: NestWise is starting to take shape and take flight under LPL's wing — and from under Schwab's shadow.
Shanks says Securities America was wise to create a separate entity for Arbor Point as it would be a challenge for a firm with the word "securities" in its name to woo RIAs since the word is usually linked with commissions in advisors' minds.
"The reality is, the industry is trying to evolve as quickly as they can and come up with new types of mousetraps," he says. "If you're an RIA, you don't want to be associated with Securities America because you're not doing securities. You're fee-only. Arbor Point is something completely different and separate from securities. There's a lot of people who want to be an RIA but still have a tiny amount of brokerage business they want to hang on to. If you go to Arbor Point, you'll get great pricing but you'll have the ability to service the clients the way you want to with reduced costs and pricing."
Fishing for small fry
One way in which Arbor Point is trying set itself apart from other OSJ-like ventures is by accepting low-end advisors — ones with $25 million to $125 million; the very ones the wirehouses are losing.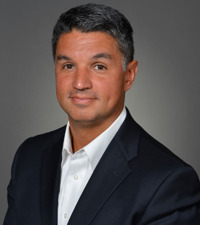 Felipe Luna: If they don't have
a tight handle on how they'll
generate a profitable business, it won't
work.
For the last few years, CONCERT Wealth Management has been gobbling up these minnow advisors. Arbor Point is entering the market at a time when CONCERT is launching a new set of services aimed at RIAs with $250 million to $10 billion in assets. See: CONCERT Wealth Management nabbed 12 wirehouse teams in the last 12 months and this wirehouse-lite is just getting started.
Concordius Capital Advisors, an Orlando, Fla., firm with $400 million in AUM, has just selected CONCERT Advisor Services as its middle- and back-office service provider. Concordius is a conglomeration of registered investment advisory firms working together to create enterprise value and continuity for their businesses. See: With LPL as its new BFF, CONCERT seeks bigger game and more RIAs.
Despite the shift to add bigger RIAs, CONCERT CEO Felipe Luna says his firm is not slowing down its efforts to attract smaller advisors as well.
"We still love the smaller and midsize advisors; we just want to expand the offering to be attractive to the bigger guys," he says.
Every day technology
Luna says he feels good about his firm's role in the marketplace despite the fact that more competitors are creeping in.
"I think the margins of profit for the small to midsize advisor are generally tighter. We've seen these aggregators and platform firms come in with splash and disappear with a whimper a few years later," Luna says. "If they don't have a tight handle on how they'll generate a profitable business, it won't work."
As for Arbor Point's Orion offering, Luna questions how frequently advisors use it.
"The reality of the business is we're really focused on what the advisor does on a day-to-day basis. Generally, you'll find they won't pull an Orion report more than once or twice a week. About 85% of an advisor's time is spent inside CRM and not really on Orion's reports."
Orion's CEO Eric Clarke disagrees. "What we've created is an easy way for advisors to break away and start their business with [everything] ready to go for them. This business model helps advisors who want to become fee-only fiduciaries but are worried about making a full leap to RIA-only."
Back-office backup
Shanks points out that Arbor Point outsources all of the back-office minutiae that advisors would prefer not to do on their own — which is particularly appealing to smaller advisors.
"This gives someone the ability to get up and running legitimately as an RIA and outsource everything," Shanks says. "They've negotiated pricing for the advisor and the advisor can plug into everything."
Bill Wostoupal, executive vice president at NorthStar Financial Services Group, says that letting advisors outsource those mundane tasks is one of the best aspects of his firm.
"A lot of this goes to things that some advisors may not do well, like operational processes," he says. "It's really the mind-set of the advisor. They can do it all themselves, but for a lot of these advisors, the back-office stuff is not what they do well."
Marketing power
Wostoupal also says that one of the key differences between Arbor Point and other firms is that it will help promote the brand for the advisor. He points out that most IBDs don't get intimately involved with marketing efforts for their advisory firms.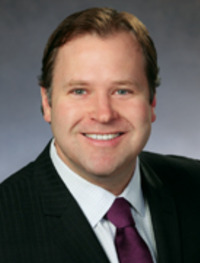 Curtis J. Reed: We work with
an advisor to produce a brief
professional video that outlines the transition,
benefits to the firm and end-client,
expectations on next steps.
"In other words, Arbor Point acts as the corporate RIA, yet everything from the website to the mobile app is that advisor's brand. It is highly unlikely the IBD is going to help them put a private-labeled app in the Droid and App stores, nor are they going to help them with media that is branded towards them to promote their RIA through video, scan tags, performance reporting, etc. Arbor Point is doing everything to give them independence down to the look and feel. We see it as truly the hybrid transitioning one day to full independence."
Curtis J. Reed, president of Arbor Point Advisors, explains his company's marketing edge, a serious differentiating factor.
"The bulk of most advisors' new business opportunities come from client referrals. The best way to drive referrals is to build strong client advocacy. The best way to drive advocacy is engaging clients and differentiating the way you communicate. We work closely with [advisor-oriented media firm] Advisor Studios to help our advisors produce targeted and meaningful messages through video and hypermedia. These messages are designed to drive client engagement. We have full business metrics that track how these messages were received.
For example, Reed says, when advisors leave a firm they often draft a transition letter to clients followed up with a phone call shortly afterward. But Arbor Point helps the advisor execute a different exit strategy.
"With the marketing support offered through Arbor Point, we work with an advisor to produce a brief professional video that outlines the transition, benefits to the firm and end-client, expectations on next steps. These videos are sent, tracked, and easily shared with others. Imagine how nice it is for an advisor in transition to have a personal face-to-face conversation with 500 clients a day after resigning from a firm," Reed says. "It's a bonus when you learn that one of your top physician clients just forwarded your value proposition to three colleagues.
Omaha brand
Wostoupal explains that Arbor Point has strong ties to Nebraska, as all its owners are headquartered in the Omaha area. The company also has close ties to TD Ameritrade Holding Corp., which is based in Omaha. In fact, the firm's name was in part inspired by the fact that the Arbor Day holiday originated in Nebraska.
---
Mentioned in this article:
---
---
Share your thoughts and opinions with the author or other readers.
---