News, Vision & Voice for the Advisory Community
The allure was Microsoft CRM and a significant overlap in customer bases
May 17, 2012 — 4:14 PM UTC by Brooke Southall
Brooke's Note: I reached Neesha Hathi during cocktail hour at a Schwab Connect event in Carmel, Calif. at 6 pm PT. Twenty minutes before that, I made contact with Stuart DePina in some undisclosed 'other country' where he has access to e-mail, not phone service. Still, I feel like I came away with pretty good information about what's going on with this deal.
Schwab Advisor Services announced today that it has chosen Tamarac to participate in Schwab Intelligent Integration — sticking with the theme of getting CRM integrations in place first.
This integration between the San Francisco custodian and the Seattle-based division of Envestnet Inc., will make real-time custody data from Schwab Advisor Services available within the Tamarac Xi web-based platforms Advisor CRM and Advisor View. See: What Tamarac's overhauling of its Advisor Xi has yielded.
CRM central
Though Tamarac Xi is an agglomeration of rebalancing, portfolio accounting and CRM software, it is the CRM aspect of the product that may have put it early in line for Schwab integration. Schwab has been seeking to build its newfangled system around CRM providers. It has forged formal ties with SalesForce, Salentica (a provider of advisor-modified Microsoft CRM) and Junxure. Tamarac's integration with Microsoft CRM impressed Neesha Hathi, vice president of technology solutions for Schwab Advisor Services. See: Schwab chooses some giant software partners, apparently with big RIAs in mind.
"Microsoft can be kind of complicated [to implement] if you go directly," she says. "Advisors were excited that they leveraged Microsoft CRM — particularly the ones that use Microsoft Outlook."
Though Schwab remains zeroed in on CRM, Eric Clarke, president of Orion Advisor Services, LLC, see it as a step in the right direction.
"I think that it is a great sign that Schwab is opening up their intelligent integration platform to additional firms," he says.
Other RIA custodians are adding partners at a more rapid rate. See: TD Ameritrade's promise of creating an RIA version of Apple's app store may have found its prototype signing.
Overlapping clients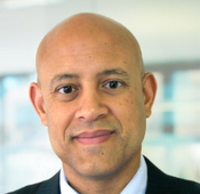 Stuart DePina: I'd say we have
close to 100 firms who custody
at Schwab using Advisor View and
somewhere in the neighborhood of 400
to 500 users of Advisor CRM
who custody at Schwab.
Hathi added that Schwab has close ties with Tamarac both because Schwab PortfolioCenter is the performance reporting component of Tamarac Xi and because the two firms have such a large overlap of clientele.
Stuart DePina, Group President of Envestnet | Tamarac explained the overlap this way:
"I don't know the numbers at my fingertips but if I had to guess I'd say we have close to 100 firms who custody at Schwab using Advisor View and somewhere in the neighborhood of 400 to 500 users of Advisor CRM who custody at Schwab," he says. See: As it closes its $54-million purchase of Tamarac, Envestnet details plans to deploy $7 million worth of retention incentives.
"We take client feedback very seriously and we've been watching [Tamarac] for a long time," Hathi adds.
DePina says that though there is extensive integration between the various applications in Advisor Xi that the integration with Schwab takes things to another plane.
"Advisors using the comprehensive solution will see dramatic gains in their ability to service their clients and scale their businesses more profitably," he says.
Envestnet on Schwab's radar
When asked if Tamarac's new owner and partner had a hand in all this, DePina said no.
"Not at this point — at least not the technology that Envestnet has developed. SII has specifically entered into an agreement to (integrate with) Advisor CRM and Advisor View — Tamarac's performance reporting platform." See: Never mind Tamarac, Envestnet is getting RIAs on board with its own stand-alone software.
But Envestnet is on Hathi's radar.
"Schwab has a good relationship with Envestnet so there may be more," she says. See: Envestnet buys a company to gain an edge with Schwab RIAs.
Schwab is not making Tamarac part of its bundled turnkey solution. Advisors that want to use Tamarac still need to go directly to the company to buy a license, though Schwab RIAs get a 20% discount.
---
Mentioned in this article:
---
---
Share your thoughts and opinions with the author or other readers.
---