News, Vision & Voice for the Advisory Community
John Lynch landed with Raymond James, where he feels at home and retains the option to shift to an RIA model
April 13, 2012 — 3:44 AM UTC by Kelly O'Mara
When John Lynch, an independent-broker-dealer rep who operates Lynch Retirement Investment Group and generated $4 million in revenue last year, considered leaving Wells Fargo Advisors Financial Network, he spent three years looking at options. He talked to Schwab about becoming an RIA and thought about joining Morgan Stanley as a full-service broker.
In fact, Lynch jokes, his wife is still not talking to him because he turned down "a pile of money" from Morgan Stanley.
But, while many IBD reps are starting RIAs, Lynch chose to remain in that channel. Becoming an RIA, he feels, carries with it a lot of issues. See: IBD reps are new wave of breakaways to the RIA channel, say some recruiters and custodians. He opted to sign on with Raymond James, citing concerns about the big business at FiNet that left him feeling like a "rounding error."
Lynch brings with him advisors Arthur DeLuca, Lindsay Johns and Molly Croyle. The team managed $477 million at FiNet and had $4 million in production in 2011.
"This is a marquee recruit," says Ron Singer, regional director for Raymond James Financial Services Inc.'s business development, who recruited Lynch.
RIA vs. IBD
Although Lynch is "not really hog-wild about the whole RIA idea," he feels that distinction may be lost on his clients. See: Why one Wells Fargo defector had no use for wirehouses, IBDs or the RIA model.
"I really do not think clients understand the difference between an RIA and where I'm at with Raymond James," he says.
For Lynch, the main difference he thinks clients should know about — but don't — is that independent RIAs are on the hook if something goes wrong. If they get sued, he says, they're the ones writing the check. Although Lynch himself has never been sued, he likes having a large company behind him. See: Why you may not be adequately covered against lawsuits.
"Raymond James is backing me up," Lynch says.
The 25-year industry veteran says he talked to Schwab about becoming an RIA, but didn't like it that he would need to have a separate third-party broker-dealer to house his commission-based business, such as bonds, C-shares, and annuities. Lynch says that about 70% of his business is fee-based, but he has a significant amount of retirees with stocks and bonds. See: Proposed DOL regs expose more advisors to fiduciary liability.
"I didn't think I could even sell it to my clients," says Lynch of the third-party broker-dealer system.
However, Lindsay Tiles, Schwab's managing director of public relations, says that such a structure is not unique to Schwab.
"It's a very common practice," says Tiles, because the SEC requires that commission-based businesses be housed separately. "It's a regulatory requirement," she says. Tiles points out that Schwab doesn't make it's own broker-dealer available for RIAs' commission-based business but instead offers them a recommended list of third-party broker-dealers.
Many IBDs coming over to RIAs have these concerns, says Tiles, but Schwab helps walk them through the steps. "We help them quarterback the transition."
Of the 166 teams that went independent with Schwab in 2011, 40% were IBDs turning into RIAs, says Tiles.
Options open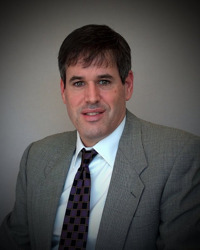 Ron Singer: This is a marquee
recruit.
While Lynch isn't interested in becoming an RIA at present, one of the things that appealed to him about Raymond James was its growing RIA channel that allows advisors to move over from the independent-contractor channel. See: Raymond James launches a separate RIA unit and appoints a former Merrill Lynch breakaway to head it.
"If I wanted to go to the RIA side of the firm eventually, I could do that," says Lynch. "If my business evolves, I have that option."
While the RIA channel at Raymond James isn't huge yet, says Singer, the company is heavily invested in building it.
Small slice of RIAs
Before the purchase of the Morgan Keegan brokerage unit closed last week, adding about 1,000 new advisors, the private-client group — which includes Raymond James' employee, RIA, and independent-contractor divisions — had approximately 5,400 financial advisors serving about 2 million accounts in the United States, Canada and overseas. But, only a couple hundred were independent RIAs.
"We are really looking at that channel. We want to make sure we are competitive," says Singer.
Checking account concerns
The RIA option wasn't the only reason that Lynch picked Raymond James over competitors.
After opting not to go the RIA route with Schwab and deciding he wanted to stay independent instead of joining Morgan Stanley, Lynch says it came down to the three big options: LPL Financial, Commonwealth Financial Network, and Raymond James. See: Three advisors tell why they fled Securities America for Commonwealth.
"All those firms are wonderful," he says. But, ultimately it came down to two issues: custodial fees on IRAs and checking accounts.
Those may seem small concerns, but for the 600 households he services these issues added up. LPL, for example, charges a custodial fee on IRAs under $250,000, but at Raymond James, if the total household is over $500,000, then there's no custodial fee on any IRA no matter how small. Lynch says that added up. See: Why an 18-year LPL rep moved most of his firm's $250 million of assets to Schwab.
And, for most of Lynch's clients, who are retired, it's important to have a checking account that pays the bills automatically while they're on vacation or traveling and allows them access to ATMs — something FiNet obviously had through Wells Fargo. Raymond James offered a good option in its capital asset account.
LPL declined to comment for this article.
It's these little details that are the day-to-day worries of Lynch's retail business. For his clients, the concern about the transition is about how it will affect their everyday lives. Lynch may have been drawn to Raymond James because of its many research capabilities and resources, but his clients just want to know that their checks won't bounce.
"There's zero talk about Raymond James. The only thing they talk about is the checking account," he says.
Leaving FiNet
Though Lynch's isn't the first IBD to leave FiNet for Raymond James, says Singer, it's one of the biggest.
Lynch started at Wheat First Butcher Singer in 1997 and stayed with the company as it was acquired by First Union, was bought by Wachovia, and was later acquired by Wells Fargo. But, he says, the size of Wells Fargo became a negative.
"He was looking for that regional feel with full-service resources," says Singer — something Raymond James was able to provide.
Lynch says he was also drawn to the fact that he had access to the top people at Raymond James. Before he made the decision, he sat down with Raymond James Financial Inc. CEO Paul Reilly for 45 minutes to discuss his issues.
Maybe most important, Lynch says, is that Raymond James allows the IBDs flexibility in their choice of tools and products.
Homecoming
He says coming to Raymond James feels like when the team started out at Wheat First.
"It really feels like coming home to us," he says.
Wells Fargo says they can't comment on specific advisors, but communications vice president Rachelle Rowe says FiNet's AUM grew 18% to $52.7 billion in 2011 and the unit added 152 new financial advisors last year. In addition, she says, FiNet has different teams — branch development, sales supervision and owner services, for example — that help advisors with all the specific parts of their businesses.
"FiNet has a great story to tell," says Rowe. See: A UBS broker lands at Finet, which helps him win a nasty tug-of-war over clients.
But, for Lynch, it was all about getting back to a firm that really knows its advisors.
"Wells Fargo was a bank that owned a brokerage firm. Raymond James is a brokerage firm that happens to own a bank," says Singer.
---
Mentioned in this article:
---
---
Share your thoughts and opinions with the author or other readers.
---