News, Vision & Voice for the Advisory Community
Moving into San Francisco almost on the QT, AMG-owned Veritable confirms its first national foray -- but declines to disclose its address
November 1, 2012 — 6:09 PM UTC by Lisa Shidler
Brooke's Note: This is a big article about a very small move. Still, we thought it worthy of the attention it got because one of the it shows one of the biggest RIAs in the United States, backed by one of the larger, more successful owners of asset managers testing one of the hottest wellsprings of wealth on the planet. it underscores challenges for the relatively brand-less RIA industry as it tries to extend its reach across geographical and cultural divides.
San Francisco RIAs are nervously watching as $10-billion RIA Veritable LP opens an office in their backyard — knowing its intent is to poach their biggest clients.
The giant AMG-owned firm has been considering opening an office in San Francisco for a few years. Hoping to ease into the market rather than jumping in head first, this fall, the firm opened an office with just one research staffer on board but declined to reveal the address of the new office (a Googling of Veritable LP in San Francisco did not yield a clue either.) See: AMG makes a dramatic entry into wealth management arena, buying majority stake in $10B Veritable.
"Veritable has placed an investment professional in San Francisco to facilitate its global investment research activity. Given the strong wealth characteristics of the local market, the firm is exploring whether a deeper presence makes sense," a spokesperson with Veritable said. See: Why the San Francisco Bay area is almost certainly the capitol of the RIA business.
Why the buzz?
Affiliated Managers Group Inc., based in Beverly, Mass. is one of the world's largest asset management firms. It turned heads in March when it announced its first foray into the wealth management arena with its purchase of a majority equity interest in Veritable LP. See: An $18-billion RIA tacks on a $24-billion U.S. Trust cast-off as the grab for UHNW magnets continues.
AMG has already been more than successful rolling up asset managers and the publicly traded firm has a market capitalization of $6.5 billion and quarterly earnings of $60 million for the three months ended Sept. 30. Its affiliated managers have $416 billion of managed assets. (NYSE:AMG)
Generally, when an RIA opens a new office it gets little attention in the industry, but now that Veritable has the financial backing of AMG, it's no surprise that this news is spreading fast and raising the eyebrows of RIAs in the Bay Area.
"There just aren't that many $10 billion well-managed RIAs," says Peter Ruhlin of FallLine Strategic Advisors LLC in Darien, Conn. "That's why it's generating buzz with other firms. If they were a $500 million firm, it wouldn't be as big of a deal. It is noteworthy when a firm of that size, and breadth of services starts to expand and it worries others. It gets people's attention."
This is Newton Square, Pa.-based Veritable's first geographical expansion. The multi-family office founded in 1986 by Michael Stolper previously had just one office. The firm has 84 employees and manages more than $10 billion for 200 families.
Steep ante-up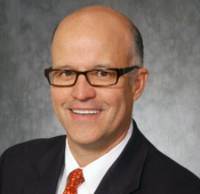 Jeff Spears: AMG's competitive advantage is
that they have significant capital and
expertise in acquiring top performing firms

The Bay Area is considered a focal point for wealth management firms, says Jeff Spears, co-founder and CEO of Sanctuary Wealth Services LLC. But he points out that many other wealth management firms are eyeing San Francisco as well, and it's tough to break in to the city.
"Competition in the Bay Area for top advisors makes the cost of entry very high," Spears says. "Most new entrants have bailed because they did not hire the right people to interface with the unique characteristics of the wealthy clients in the Bay Area."
But, he says, since Veritable has AMG's backing, the RIA has an immediate edge over its rivals.
"AMG's competitive advantage is that they have significant capital and expertise in acquiring top-performing firms," Spears says. He points out that John Copeland, the CEO of AMG's Wealth Management, is a top ex-Goldman Sachs private client advisors who has deep experience in capitalizing on high growth areas in wealth management.
Cultural divide
But Jeff Roush, chief operating officer of Argos Wealth Advisors in Napa, Calif., says that AMG's legacy could be as much a hindrance as a help in growing Veritable because whereas asset managers take the approach that they are the best at what they do, wealth managers like Veritable are investment consultants that pick and choose among the best managers. This could create a natural tension within the firm, Roush says.
"There is a cultural divide that is difficult to span."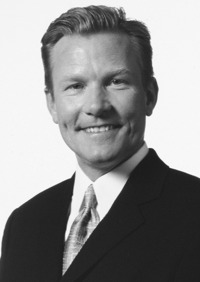 Jeff Roush: There is a cultural
divide that is difficult to span.

First of many?
When AMG bought controlling interest in Veritable this spring, the giant corporation made no secret that it had lofty plans for expansion and growth. Although this was AMG's first wealth management purchase, industry leaders maintain that the firm has a strong track record and is positioned to compete with other giant wealth management firms.
Since it was founded in 1993, AMG has bought stakes in investment boutique companies in which the partners have a desire to cash out. AMG provides liquidity but allows managers to run the operations. That's the case in this deal, too, because Veritable top managers are still running the shop.
"This is our first transition and it really embodies all of the elements that we're looking for — the type of firm, the quality of people, how they approach clients, open architecture and the depth of the management team," said Copeland right after the deal with Veritable was announced. "The fact that the management team really wants to remain operationally independent and have access to succession planning is appealing factors to us."

John Copeland: This is our first
transition and it really embodies all
of the elements that we're looking
for.
When the deal was announced last spring, Copeland expressed his hope to bring on more wealth management firms. "Our goal is to be a solution for very strong, well-run and well-managed independent advisory firms who may need capital for a range of things," he told RIABiz.
Branding it
Ruhlin observes that expanding to a West Coast location makes perfect sense for a firm like Veritable that has grown so rapidly with just one location. "There are a lot of firms trying to expand their footprint and leverage centralized capabilities by expanding and an opening a West Coast office."
On the other hand, he points out that opening another office isn't always a breeze and that firms need to make sure they use similar processes in all branches.
"To drive client experience, you have to have the culture and similar client tools that are being used in the new location," Ruhlin says. "You have to establish a brand."
---
---
Share your thoughts and opinions with the author or other readers.
---