News, Vision & Voice for the Advisory Community
The visionary of the Black Diamond acquisition replaces Stephanie DiMarco who will step down in June
January 6, 2012 — 3:57 PM UTC by Brooke Southall
Brooke's Note: The Charles Schwab Corp., Fidelity Investments and Advent Software are three of the most important companies in the RIA business. But that is not the only common denominator. Each of these companies is still overseen — and majorly owned by — its founder (or in Ned Johnson's case, son of the founder). As such, these companies have succeeded mightily in business but have yet to fully execute succession plans. So Pete Hess' challenge in accepting the baton from founder Stephanie DiMarco will be on an even grander scale than most. Industry observers say Hess is thoughtful about the past, about Advent's culture and about how he works with DiMarco and the board. Hess sees the need to change the firm but wants it to do it through evolution, not revolution. It will be very interesting — and important to RIAs — to watch his aggressive but measured approach unfold.
Advent Software Inc. announced Thursday that its board of directors has appointed current president Peter Hess, 41, to the additional position of chief executive, effective June 30.
He will succeed Stephanie DiMarco, 54, Advent's founder, who will continue to serve on Advent's board and will be transitioning to an advisory role for the company's senior management.
Hess has worked at Advent since 1994. The appointment comes after three years in which he was given an opportunity to demonstrate his competency as president of the company. During that time, Hess put Advent's software in a lead position in the hedge fund industry and established bright prospects for a new era of leadership in selling technology to RIAs, according to DiMarco. See: Advent founder urges advisors to steer away from 'disruptive' course of switching systems.
Geneva and Black Diamond
"It was under Pete's leadership that Advent's Geneva platform became the gold standard of the alternative investment industry, and, more recently, it was Pete's vision that led to the acquisition of Black Diamond Performance Reporting and the reestablishment of Advent as the partner of choice in the advisory market," DiMarco said in a release. See: Why Advent and Black Diamond are merging and how advisors look at the deal.
Indeed, on RIABiz' top ten list of the most-influential figures in the industry that ran this week, Hess was ranked first for his role in successfully purchasing and absorbing Black Diamond of Jacksonville, Fla. See: The 10 most influential figures in the RIA business going into 2012, Part 2.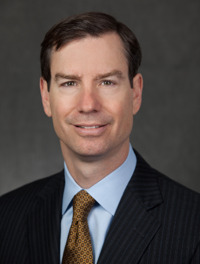 Charles Goldman: Hess is the right
person to lead Advent.
Advent made the right choice with Hess — especially in an atmosphere of change, according to Charles Goldman, the former head of RIA custody at Schwab and Fidelity and a consultant to the Black Diamond deal. See: A blessing from Charles Goldman helped seal the Advent-Black Diamond deal.
"He is the right person to lead Advent going forward," Goldman says. "He has been a part of the firm for most of his career and leader under Stephanie for many years. Because of that experience he knows their clients, employees and culture well. Pete understands that the way clients buy, implement and use technology is changing, and he is repositioning the company to deliver in that changing environment. The Black Diamond acquisition is a great example of that."
Jim Starcev, formerly principal of Overland Park, Kan.-based Etelligent Consulting (a company he sold to Schwab) says there is good and not-as-good news about Hess' promotion in terms of what it means for RIAs.
"I don't really think he has any loyalties or leanings towards RIAs, more just what is good for Advent. I do think there is one advantage though: Since he was the architect of the Black Diamond deal, he will probably be more committed to their long-term success then someone new might be. Especially if they are losing money as a unit still, an outsider might have come in and decided if it was viable to keep as a separate unit or at all (e.g. TechFi). Pete is vested in their success and I think that is good for RIAs."
Building a bridge
DiMarco declined to give a specific reason for stepping down as CEO. "I know some will ask, why now? It wasn't an easy decision for me. I love this company, I love this industry."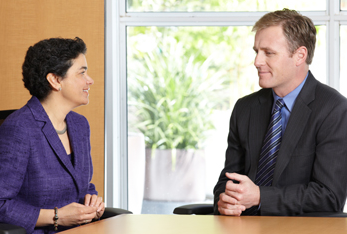 Stephanie DiMarco and Pete Hess have
had nearly two decades to get
to know each other.
On Advent's website, she added: "In order to be successful in the long term, a company needs to evolve, and importantly, it needs to be able to transition leadership. When I came back to Advent in 2003, I realized that I would not have completed the job of CEO until I had prepared for a smooth transition to a new leader and the next generation of management."
Advent's chairman, John H. Scully, said that DiMarco leaves a tremendous legacy and will continue to provide business counsel.
"Advent has evolved from a one-product company to a global industry leader with a powerful and predictable business model. The board would like to express its deep appreciation to Stephanie for her visionary leadership and singular contributions to Advent. We are grateful that she will continue to share her insight and expertise as a director, significant shareholder and advisor to the company," he said in a statement.
Scully also expressed confidence in Hess in the release: "Pete's been with Advent for 17 years, serving as president for the past three. Much of our success over these past few years has been a result of Pete's leadership, and I have every confidence in his abilities to take Advent forward on a continued path of success."
DiMarco, who founded the company in 1983 and was previously a financial advisor, says she is leaving the company with good momentum.
"The company has never been stronger than we are today — and based on preliminary results, we expect strong fourth-quarter 2011 bookings growth over the fourth quarter of 2010," she said in a release.
Final results for the fourth quarter and full year 2011 will be released on Feb. 6.
Company man
As president, Hess is currently responsible for worldwide marketing, sales, services and support for the company, including its Asset Management, Global Accounts, and Black Diamond groups, as well as the company's international operations.
Earlier, he served as executive vice president and general manager of Advent's largest business group, Global Accounts, where he headed strategy, product marketing, sales, services and support for Advent's asset management solutions, and led the group to record revenues.
Hess was also responsible for Advent's growing international operations.
Both Hess and Scully earned their undergraduate degrees from Princeton University.
---
Mentioned in this article:
SS&C Advent
Portfolio Management System
Top Executive: Robert Roley
---
---
Share your thoughts and opinions with the author or other readers.
---