News, Vision & Voice for the Advisory Community
The Advent Software division will still collaborate with RedBlack and iRebal but some RIAs will switch to the new Black Diamond offering
September 13, 2011 — 3:19 AM UTC by Brooke Southall
Since Black Diamond Performance Reporting became part of Advent Software in June, it hasn't missed a step in its plans to take market share and expand its scope.
At the AdventConnect conference Monday in Boston, Black Diamond announced two new initiatives in the general session: By the start of 2012 the firm intends to provide rebalancing software as part of its capabilities and to vastly improve its ability to report on alternative assets.
Reed Colley, senior vice president and general manager of Black Diamond, said that the decision to create an in-house rebalancing capability does not signal a change in its relationship with rebalancing partners like RedBlack Software, iRebal or Total Rebalance Expert.
Colley says the goal is to make rebalancing software easy to learn and use – cutting way down on the need to for extensive training. "Those six weeks of training you often don't get back," he says. But Colley also allows that the specializing firms sell software with "amazing features."
Beta
Black Diamond has yet to determine what to charge for the rebalancing technology or whether it will be sold separately from performance reporting, according to a written response to questions on these matters.
"We are entering beta [testing] on the rebalancing solution and have not determined the commercial model. For the initial group of clients that are part of the beta and are providing their feedback and ideas there will be no additional charge," a spokeswoman said.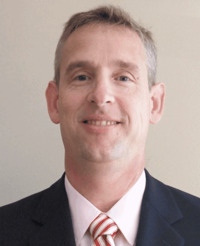 Peter Giza: Black Diamond won accolades
by being laser focused on performance
reporting — not trying to be
all things to everyone.
Black Diamond's entry into rebalancing needs to be kept in perspective, according to Peter Giza, chief technology officer of Bedford, N.H.-based RedBlack Software, in an e-mail.
"Over the past few years several service providers have released, are due to or are claiming they will release a rebalancing capability. Advent/Black Diamond's decision to add rebalancing to its service lineup comes as no real surprise. These announcements are significant validation points and strong indicators of market clustering."
Black Diamond's addition of rebalancing is likely to be effective, according to Joel Bruckenstein, producer of the Technology Tools for Today (T3) conferences, who is attending AdventConnect.
"Why would you have two vendors if you can have one?" he asks.
This is the view being taken by Ted Rich, principal of Vinoy Capital LLC, who spoke on the AdventConnect advisor panel and said he may use the new rebalancing capability when it becomes available. Rich currently uses RedBlack Software.
Downsides?
Though Black Diamond will find takers for its rebalancing software, it may also find downsides to the initiative, according to Giza.
"Interestingly, Black Diamond won accolades by being laser focused on performance reporting – not trying to be all things to everyone. For this they have won the hearts of many financial firms. While there exists an indisputable linkage between performance reporting and rebalancing, there are significant differences philosophically, operationally and in execution."
Giza adds: "RedBlack will continue on its best of breed path, remaining laser focused on portfolio rebalancing, trade order management and portfolio health monitoring."
Alternatives upgrade
The alternative investments upgrade, internally dubbed Alternative Investment Engine, is also expected to attract potential customers, according to Tracy Thompson, executive vice president of sales for Black Diamond. Thompson says the vast majority of the prospects he works with have more than $1 billion of assets under management and many of these big RIAs have as much as 50% of their assets held in alternative investments. The alternative investment reporting and tracking will be part of the core platform offering.
Black Diamond is aiming to make it easier to input data from complex alternative investments and make the readouts easy to understand.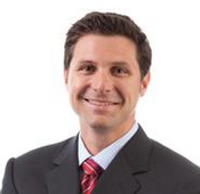 Reed Colley: The demand is definitely
there.
"The demand is definitely there," Colley says.
Job openings
Since it was acquired, the Jacksonville, Fla.-based division of San Francisco-based Advent has grown its staff by 20%, mostly in service and operations.
And although Black Diamond declined to give an exact headcount, one measure of growth is that, in these bleak days of unemployment, the firm put out a plea in an early morning session for job applicants – as long as they come from the Jacksonville area.
In the last year, Black Diamond has grown its assets under administration about 40%, a rate of growth that is about consistent with the previous year, according to a spokeswoman.
Brooke's Note: I'm back on the West Coast and I plan to write a fuller report of the conference.
Clarification: Ted Vinoy will only consider replacing RedBlack's software with Black Diamond's new rebalancing tool. An earlier version of this article said he would likely switch.
---
Mentioned in this article:
---
---
Share your thoughts and opinions with the author or other readers.
---