News, Vision & Voice for the Advisory Community
Trevor Norton will lead Fidelity's drive to bring white glove services to giant clients of RIAs
May 5, 2011 — 2:52 PM UTC by Brooke Southall
Fidelity Investments has hired away the executive who helped build LPL Financial's RIA hybrid unit to lead efforts it extend its single family office services to RIAs with ultra high net worth clients.
The Boston-based investment giant hired Trevor A. Norton to work with RIAs working as custody clients of Fidelity Institutional Wealth Services. Norton, who joined Fidelity a month ago, is filling the newly created position of senior vice president of the ultra high net worth program for RIAs.
$50-million clients
RIA firms who serve clients who individually have $50 million or more of investible assets will be eligible for the new program. The RIA practices include multi-family offices that exclusively serve the ultra-affluent and other RIAs that primarily serve the mass affluent. Some of these RIAs have a big fish or two among their clientele and want to bring extra firepower to keep them.
These RIAs get access to the same white glove-type services as the units' s core single family office clients. The services include a dedicated service team, a trader/analyst and customized reporting technology. See: Fidelity arms its RIAs for battle with white-glove brands.
This effort to bring hyper-service down market deserves more managerial focus, according to Ed Orazem, president of Fidelity Family Office Services.
"We need a single point of leadership as the segment manager of this."
Before spending the last two and a half years helping LPL get its RIA custody business off the ground, Norton worked with Fidelity for more than 10 years.
Norton's replacement
LPL is searching for Norton's replacement, according to a company spokesman. Derek Bruton, national sales director and managing director of LPL, has overseen the RIA business at LPL since the first quarter of 2010, the spokesman added. Norton reported directly to Bruton who was once head of Merrill Lynch's RIA unit.
Fidelity poached Norton because it was looking for someone talented who knew both the products business and the RIA business.
"I thought the experience he got at LPL was outstanding, because he built the RIA business there. It broadened his experience," Orazem says. LPL's RIA unit had $15.5 billion in assets under custody as of March 31,2011 and 115 RIA firms.
Previously, at Fidelity, Norton had worked mostly in product-related roles.
The need to fill the position grew rapidly in urgency since last October when Fidelity announced it would allow RIAs to receive many of the services offered to single family offices. The company learned quickly that old customers and new prospects were keenly interested in the offering.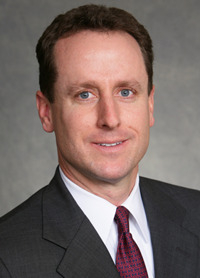 Mike Durbin:
"RIAs and ultra high net worth clients often expect a higher level of service and initial success (by the program in winning assets) from both existing and new investor accounts is evidence that we can help meet their expectations," says Michael Durbin, president of Fidelity Institutional Wealth Services in a release.
Attracted $2 billion
Already Fidelity has attracted $2 billion of assets managed by RIAs serving ultra high net worth clients.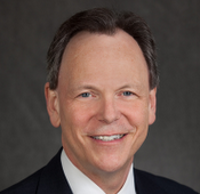 Ed Orazem: I'd be surprised if
it isn't a $5 to $6
billion program by the end of
the year.
"I'd be surprised if it isn't a $5 to $6 billion program by the end of the year," Orazem says.
The new program for RIAs with ultra high net wort clients is part of Family Office Services. Overall, Family Office Services overall now has a total of 140 clients with $26 billion of assets, up from 70 clients with $8 billion of assets two years ago. It has added 19 clients in 2011 alone. See: Fidelity is winning family office assets at a terrific rate.
Specialized services like a dedicated management team, investment analysts/traders and customized reporting are key parts of the offering for ultra high net worth clients.
But there's a more subtle difference that advisors like about dealing with the family office unit as compared to a typical RIA custodian, according to Orazem.
Speaking white glove
"It's: do you speak my language. I'm going to do 35 GRATs this year. Do you know what I'm talking about?"
GRATs are grantor retained annuity trusts commonly used in the United States to make large financial gifts to family members without paying a U.S. gift tax.
Orazem attributes the fast growth of Fidelity Family Office Services' expanded program to his company's willingness to be a first mover in the niche.
"We believe it's a completely different offering. There is no family office capability at Schwab or Pershing. They couldn't make it available if they wanted to."
Pershing and family offices
Jim Dario, managing director, Pershing Advisor Solutions, says that his company meets family office needs collectively through Pershing Advisor Solutions and BNY Mellon Wealth Management Family Office Services.
"Family Offices often seek guidance on issues like succession planning, and family governance; and have a need for private banking, record keeping, investment management, and corporate trustee services. Similar to wealth management firms, both single and multi-family offices look.
for the capabilities of a brokerage and bank custodian. By the way, the BNY Mellon services was among the first to establish business solely dedicated to family offices in 1971."
Schwab did not respond to a request for comment, See: Look before you leap: Six questions you must consider before becoming a multifamily office.
The San Francisco brokerage company defines a family office as an advisory firm that serves multi-generational families with at least $25 million of assets under management. Fidelity Family Office Services only directly serves single family offices.
---
---
Share your thoughts and opinions with the author or other readers.
---