News, Vision & Voice for the Advisory Community
The deal brings it to $40 billion as the company makes a big Midwest push
January 12, 2011 — 5:40 PM UTC by Brooke Southall
Focus Financial Partners LLC made its first big acquisition since 2009, reasserting itself as the biggest aggregator among active serial buyers.
The New York-based firm announced yesterday that it had acquired Pettinga Financial Advisors Inc., an Evansville, Indiana-based independent registered investment advisor with nearly $600 million in client assets. The deal closed Dec. 31.
The deal pushed Focus' assets to $40 billion – up from $29 billion before the 2008 crash — and expanded its presence in the Midwest region. Focus's largest partner firm, The Buckingham Family of Financial Services of St. Louis, which manges $13 billion, is also in that region. See: Giant DFA customer puts young CEO in charge to execute ambitious national plan
Other prominent aggregators of advisory firms include United Capital with more than $11 billion of assets under management and HighTower Advisors with about $18 billion of assets.
Midwestern M&A
"We like to focus on the Midwest," says Rudy Adolf, CEO of Focus. "We're excited about filling up the map in the Midwest."
For another advisor who shares this sentiment, see: Big Midwestern RIA buys itself a national presence in deal with CBIZ
Terms of the Pettinga deal were not disclosed but Focus has historically offered a cash and equity package in exchange for a majority of a company's cash flow.
Pettinga has done business in the Indiana–Illinois–Kentucky tri-state area since 1994, serving clients with a minimum of $500,000 in investable assets. Pettinga Financial is lead by Mark Pettinga, 51, founder and managing principal, Matthew Volkman, principal, and Brian Goebel, principal. It has seven employees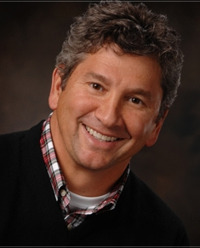 Mark Pettinga: There's an aspect of:
How realistic is this going to
be?
Pettinga says he joined Focus because he believes RIAs need a large critical mass to cover costs of technology and compliance. He's ambitious about expanding his company by bringing aboard other RIAs and pursuing wirehouse brokers, but wasn't certain he could execute a strategy like that on his own.
How realistic?
"I have found it challenging to go out and find the (right) approach to take in bringing aboard other financial advisors. There's an aspect of: How realistic is this going to be?"
Focus has established itself as an expert in growth by acquisition. See: RIAs join Focus Financial with their own acquisition plans
Founded in 2006 with four partner firms and $3.5 billion in assets, Focus now has 20 partner firms and affiliates, with over 650 employees.
The last deal of more than $500 million reported by Focus came in November 2009, when Focus acquired Manhattan-based Joel Isaacson & Co., which had about $1.35 billion of assets under management and an additional $2.15 billion that it oversaw at the time of its purchase.
Focus had six deals in 2010 and four of them were of the sub-acquisition variety – ones made by partner firms. The biggest subacquisitions were Wealth Management Consultants of Santa Rosa, Calif., which managed about $400 million at the deal's closing and Advisor Access of Atlanta, Ga., which manages about $200 million. For more on the latter deal, see: Buckingham expedites turnkey 401(k) strategy by buying a fellow DFA TAMP
In all Focus grew by about $8 billion in 2010, with roughly $6 billion in organic growth (including market gains) and $2 billion from acquisitions, according to Adolf.
Strong balance sheet?
Some observers have speculated that Focus' slowing pace of acquisitions was a sign that the company's financial position had it hamstrung. Adolf says his company has a very strong balance sheet – especially in the wake of the funding of $50 million it received from venture capitalists (Polaris Ventures, $35 million, and Summit Partners, $15 million) at the same time as it closed the Isaacson deal.
"We have plenty of capital and a $40 billion business has a very good cash flow. We're in a good position to do (big) deals," he says.
Adolf says his company's M&A activity in 2011 will at least match 2010.
Yet he added that Focus is growing even faster organically. Focus' partner firms have been buoyed in the post-crisis because they had virtually zero client attrition during the crisis and that those practice had a nearly five-fold jump in interactions (much of it handholding) with clients. This has strengthened ties that are now generating significant referrals, he says.
It was the strength that Pettinga perceived among the partners at the company's November retreat that convinced him that Focus was the place for him. He says he has attended – as a Schwab Advisor Services client — various IMPACT and EXPLORE conferences over the years.
Openness
The level of openness between the Focus partners is at a much higher level, making it worthwhile for him to become part of the company. Pettinga was first contacted by Focus three years ago but he says they stopped calling on him during the crisis of 2008-2009.
He looked at other roll-up opportunities but found that they weren't a good fit for him.
"We have been approached by others, but I was not comfortable. The approach was different. They were not creating a network. They were more interested in dollars."
Executives of competing roll-ups have criticized Focus' approach by saying that it doesn't add value with its acquisitions approach because the firms are not wired together to receive synergies and economies of scale.
Adolf says that his firm is unwavering in its approach of bringing together top-notch entrepreneurs and allowing them to remain largely autonomous.
Losing an identity
"We firmly believe our model is the right model for this industry. Some amount of advisors sell to a bank or big block and lose the identities of their firm."
---
Mentioned in this article:
---
---
Share your thoughts and opinions with the author or other readers.
---