News, Vision & Voice for the Advisory Community
Buckingham CEO Adam Birenbaum desperately needed a TAMP CEO; Loring CEO Alex Potts needed a succession system for his TAMP clients
October 12, 2018 — 6:12 PM UTC by Brooke Southall
Brooke's Note: Sometimes life deals you lemonade without having to squeeze many lemons. No sooner had the BAM-Loring Ward merger been announced on Sept. 28th than Loring Ward had its national conference last week in San Francisco and I was able to interview the two firm's CEO in person together in my backyard. I had already written about the deal but I had gotten little of the backstory. My broader question was how fast-growing Loring Ward of San Jose, Calif. ended up in the grasp of the made-on-Wall-Street Focus Financial. I knew the short answer was that made-in-St. Louis Buckingham bridged the gap and a big check got written.  But there had to be more and there was. In my interview, some familiar themes emerged: The shift from asset management to wealth management, the desperate shortage of good CEOs and the even more desperate need for the hundreds of TAMP clients looking for succession. And the need for scale as the RIA war goes national. Then there were a handful of intangibles to make the story fun to write. One big question still hangs fire: Will Orion, Envestnet or both survive the merger?
The merger between Loring Ward Holdings and Focus Financial partner, The Buckingham Family of Financial Services, was announced only weeks after Focus's July IPO, but the deal was less a lightning strike and more like a slow burn. It only reached the boiling point after 18-months of talks, the firms' CEOs told RIABiz exclusively.
Buckingham CEO Adam Birenbaum and Loring Ward CEO Alex Potts told RIABiz  at his firm's national conference in San Francisco that the deal entailed a year-and-a-half of discussions leading up to the creation of the $50 billion firm under the umbrella of newly public Focus Financial. See: Focus Financial buys $17 billion DFA TAMP for $235 million through its $3.6 billion DFA TAMP
BAM Advisor Services' is contributing $3.6 billion of regulatory assets under management and $15 billion of assets under advisement, along with $15 billion from Buckingham Strategic Wealth. Loring Ward is adding $17.2 billion of AUM to bring the deal to $50 billion. 
The CEO of The Buckingham Cos. said he first heard from Loring Ward's CEO  after the latter was spurred by one of the firms that outsources investments with him. The 70-year-old advisor asked Potts if Loring Ward could be more like Buckingham and create a succession plan for his firm.
The short answer: No.
Potts said he felt comfortable taking up the 70-year-old's plight directly with Birenbaum. "We were 'coopetition' for each other," he says. The two firms have rarely competed head-to-head for clients and would share notes and even refer leads to each other, he says.
Buckingham, comprised of both its DFA TAMP, BAM Alliance and Buckingham Strategic Wealth, had as Focus Holdings,  already had a succession system in place. See: Buckingham becomes KKR-fueled, check-listed M&A 'machine' that now feeds on BAM TAMP clients 
BAM's succession system consists of BAM acquiring TAMP clients, funding the next generation of advisors, or folding them into another practice -- with Focus Financial as financial backstop.
M&A darling
Loring Ward knew all of this mini-M&A-for-succession was easier said than done. It had tried doing an acquisition of TAMP clients, and it hadn't gone well, Potts says.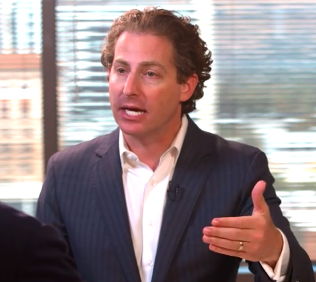 Loring Ward is simply a DFA TAMP to 300 RIAs and to "thousands" of IBD reps. BAM serves about 150 RIAs, and Buckingham Strategic Wealth is a classic RIA direct to high-net-worth clients.
Both CEOs say "DFA TAMP" is, technically, an incorrect label. "We're not DFA," Potts says. "We happen to use a lot of their solution." That "solution" consists of the factor-based indexed mutual funds from Dimensional Fund Advisors in Austin, Texas. Dimensional's co-CEO tells clients at Loring Ward event that DFA is changing its Classic-Coke intellectual fund recipe
Potts knew his firm was an M&A darling. During the past 18 months, Loring Ward was approached at least 50 times by all kinds of prospective purchasers, including Focus Financial, he said.  
Surprisingly, Potts said he had some initial trepidation about Focus Financial.  But as he spent time with Focus advisors and their CEO Rudy Adolf, his guard came down.
"I saw them as being a bit cold. But any advisor I had a conversation with said, 'they do what they say they're going to do,' and I started to thaw," he explained.
When the conversation eventually turned to combining the two firms, Birenbaum recognized an immediate and pressing need that a merger with Loring Ward solves. He would gain a full-time, day-to-day CEO in Potts, 51.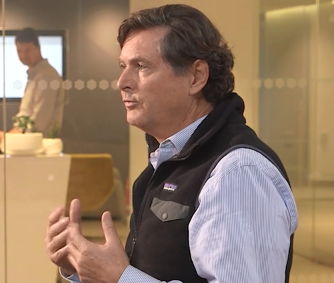 "It gave me the best talent day-to-day and allows me to be more strategic," Birenbaum, 40, says of the deal. "I want to focus on what's next, and my team focuses on what's now." Focus Financial gets a long-sought $400 million DFA RIA in Dallas -- with Adam Birenbaum's firm as the final added ingredient
Both Potts and Birenbaum became CEOs of their respective firms, poetically, and unusually, at age 31.
Turn-key (wealth) managers
Next up for both firms is to move their models from being outsourcers of investment management to becoming turnkey wealth manager program. (Yes, there were jokes about coining TWMP and pronouncing it 'twimp.')
It's something neither party has solved, but Potts says that BAM has a headstart. Part of that discussion involves the stable of subject-matter-experts that BAM has on-board to talk with advisors when they get out of their depth on issues. Loring Ward advisors will immediately gain from that. A $17-billion RIA doubles down on a social media strategy that netted it 50 Facebook employees 
One expert aboard at BAM is Larry Swedroe, author of 15 books, who heads research at the firm. Loring Ward has an advisory relationship with Harry Markowitz.
Birenbaum, on the other hand, readily acknowledges that Loring Ward has a more advanced TAMP.that has mastered client service and has high-level tax harvesting. BAM brings more advanced fixed-income capabilities, Potts says.
Both executives agree that technology is not a barrier -- at least for now. "Lots of people have the tools," Birenbaum says.
That said, BAM has made some giant software investments in recent years, first buying inStream planning software in 2013. See: Could inStream be the Next Big Thing in RIA technology?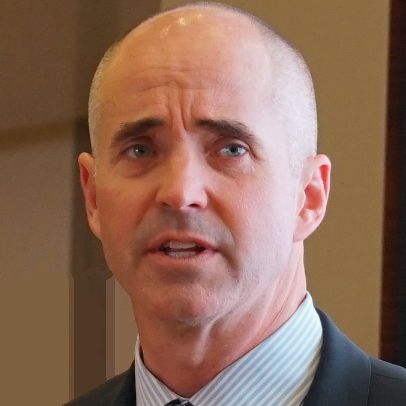 But its bigger play was forming a big relationship with Orion Advisor Services. See: Orion lands $27-billion AUM account as BAM Alliance phases out its "homemade system built on Schwab PortfolioCenter
The platform underlying the Loring Ward TAMP is Envestnet. "Envestnet has been incredible. There could be a benefit to having both (Envestnet and Orion). I think it's too early on both sides (to choose one over the other.)," says Potts. 
Envestnet or Orion survives?
Birenbaum is equally undecided. "We'll explore it. We'll evaluate it. We're going to need them both (to get the deal done.)," he says.
Orion CEO Eric Clarke says in an email that he'll engage in the process in a positive spirit.
"We are excited to continue to support BAM and have an opportunity to explore ways we can help enable Loring Ward's continued success as well!  This is a mega merger of two long time, well respected TAMP businesses.  I will certainly keep you posted as things develop."
To make the deal, Focus ponied up $117.5 million in cash and $117.5 million in Focus Class A common stock. The cash will come from existing cash on hand and money from Focus' revolving credit facility.  Other "contingent consideration opportunities" will kick in based on revenue growth thresholds over two successive three-year periods following closing.
The deal looks like a winner for Focus Financial, Dan Seivert, CEO of ECHELON Partners of Manhattan Beach, Calif., told RIABiz at the time the deal was announced Sept. 27.
"Focus's job right now is to demonstrate to its shareholders that it can keep the M&A train rolling and can add bigger and more strategic cars along the way.  This deal check's those boxes," he says. "This is one of the largest deals Focus has done.  If fits very nicely with one of it first and most powerful platform companies, BAM," he said. 
The merger is expected to close by the end of the year.
---
Mentioned in this article:
---
---
Share your thoughts and opinions with the author or other readers.
Stuart said:
October 14, 2018 — 6:55 PM UTC
---
---