News, Vision & Voice for the Advisory Community
Despite FAS having fewer 401(k) assets than, for example, a single North Carolina-based RIA, CAPTRUST, the Charlotte-based Bank of America's brokerage unit has created a new competitive threat
December 16, 2017 — 12:20 AM UTC by Lisa Shider
Brooke's Note: If the decline of the wirehouse over the past two decades could be summed up in a phrase it would be "innovator's dilemma" -- the condition by which a giant, mature cash cow fails to reinvent itself -- even in the face of eventual extinction -- because it is more profitable not to. The chief beneficiaries of this wirehouse condition are RIAs who've have had every incentive to grow and evolve. But now the DOL rule has created an oddity in the 401(k) business where 401(k) RIAs are the giants protecting market share against upstart RIAs. The result, in the case of Merrill Lynch at least, is a new effort that has all the hallmarks of innovation and all the resources of the fatted cow. What RIAs have to hold onto, however, is another animal -- the leopard. They tend not to change their infernal spots.  
In decades of competing against wirehouse brokers, owners of registered investment advisors have always found comfort in one thought: Morgan Stanley, UBS, Merrill Lynch and Wells Fargo may blur meanings and provide pseudo-advice offerings but they'll never really try to out-RIA RIAs by going to greater lengths to remove conflicts and put client interests first.
Yet Merrill Lynch has, of late, begun to do precisely that -- a surprising phenomenon underscored by new revelations about its 401(k) push and in defiance of experts in remaining under the Broker Protocol. See: How UBS exited the Broker Protocol and why the aftereffects may surpass those of Morgan Stanley's earlier departure.
The New York-based wirehouse -- with apparent nudging from its Charlotte, N.C.-based parent -- had already signaled that it was all in with the DOL fiduciary rule regardless of what the Trump administration might do to delay its implementation or water down its original intent. See: Using DOL as cover, Bank of America cuts the Merrill Lynch bull as it adds a robo, stops paying brokers to stick around and kicks John Thiel upstairs.
Now it is becoming apparent that RIAs in the 401(k) field may need to defend against the Bank of America wealth manager as it mobilizes an ever-growing army of DOL-rule-compliant advisors as a zealously converted fiduciary player. See: What exactly is doable for an RIA in the 401(k) business?
Fiduciary army
"One of the big things that RIAs had from day one was they could say they always put clients' interests first and now that argument is pretty much shot to hell with Merrill acting as fiduciaries," says Louis Harvey, founder and president of Boston-based Dalbar Inc. "The RIA world is going to need to come up with a clear differentiation. Being a fiduciary has always been their differentiator." See: Using DOL as cover, Bank of America cuts the Merrill Lynch bull as it adds a robo, stops paying brokers to stick around and kicks John Thiel upstairs.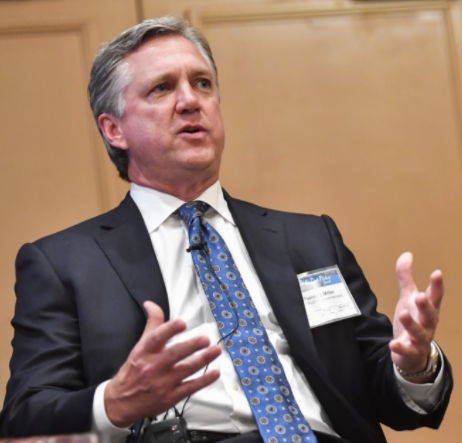 Over the summer, Bank of America subsidiary Merrill Lynch announced it would broaden its Fiduciary Advisory Services to new and existing 401(k) plans.
Already, Merrill has won over $7.5 billion of advised assets and 1,500 employers to its new fiduciary services. Forty percent of the 1,500 plans are new business. Merrill has a total of 27,000 401(k) plans and more than $245 billion in 401(k) assets overseen. 
Merrill is requiring all of its 401(k) plans with less than $50 million of AUM use its fiduciary services by Dec. 31, 2018, which is the implementation deadline according to the DOL fiduciary rule. See: Pro-DOL rule forces sharpen knives now that DOL rule's 18-month delay is carved in stone.  
Though RIAs have long had to compete against giants like Fidelity Investments and Vanguard Group, Merrill Lynch may actually pose a greater challenge in one important respect, according to Mike Alfred, co-founder of BrightScope Inc., which analyzes and rates 401(k) plans from La Jolla, Calif.
"Merrill is not an asset manager. Merrill is completely out of that business," he says. "They don't have a fundamental conflict in terms of needing to put their own products on the plans. Other firms such as Fidelity and Vanguard -- asset management is their primary business."
But ultimately, it's the human aspect that gives Merrill such a compelling play. All plans on this fiduciary program will be served by advisors who have jumped through numerous training-session hoops. And, these plans will pay fees and not commissions. Plans with more than $50 million in assets overseen may choose not to use this program. See: Merrill Lynch jumps on the fiduciary bandwagon in retirement plans but critics see lingering conflicts. 
Already, 3,500 Merrill advisors have been trained to offer these services with more advisors completing the training each week, says Steve Ulian, who leads the firm's institutional retirement benefit plan sales and relationship management.   
J. Fielding Miller, CEO of CAPTRUST, a giant Raleigh, N.C. RIA with about $250 billion assets mostly in the retirement arena, acknowledges that Merrill entering the fiduciary 401(k) sector makes it more challenging for his firm to compete against a firm like Merrill based solely on fiduciary status.
Turbid virtue
"This will muddy the water," he says. "It's less of a differentiator than we had." See: Granddaddy $220-billion RIA 401(k) roll-up books new $20-billion deal but may have bought its way out of a growth plan.
Indeed, Merrill's expanding fiduciary services represent more mud to wade through for RIAs than existential threat, according to Alfred.
"The best RIAs aren't worried. They're most concerned about getting good outcomes for their participants. Most RIAs will say they're pleased that a firm like Merrill would realize their model is the best one."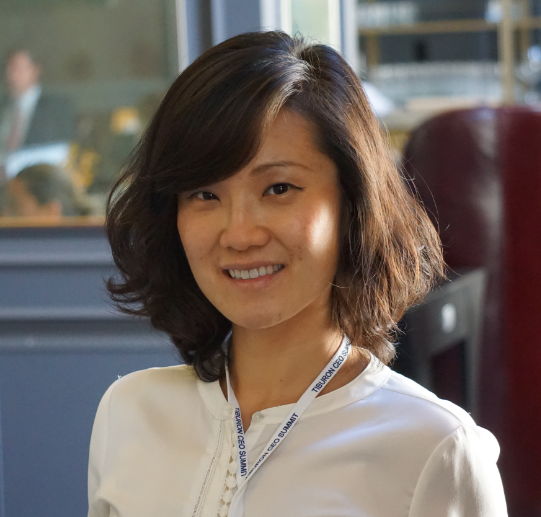 Yet Min Zhang says Bank of America and the 401(k) business may be more well-matched than one might think at first glance based on her experience in her native country of China.
"Don't doubt the power of a centralized regime -- especially with 401(k)s," says the head of product development for $21-billion AUM United Capital Financial Advisers of Newport Beach, Calif. "There are actual rules [laid down by the Labor Dept. regarding how to fulfill a fiduciary requirement]. Banks don't want to not follow the rules and once they've made a decision, they will see it through."
Merrill is now more focused on its retirement division and its new program has a strict fiduciary approach, says Ulian. 
"We are expanding and enhancing an already rigorous designation and training program, building on our team of advisors uniquely qualified to meet our clients' plan needs and goals," he says.
"It definitely seems to me that their fiduciary service is an enormous PR bonanza. They're stepping off the plate and saying they're acting as fiduciaries. The reason I call it a PR bonanza is I'm not seeing that they're changing any practices. Are they changing pricing? I don't care about commission. It's not the method that matters -- it's the dollars that matter. I haven't seen Merrill saying 'we're going to reduce the dollars we charge participants in plans," he says. 
Embedded savings
According to a Dec. 4, 401kWire article, the new platform includes recordkeeping and administration, which can come from Merrill or one of its recordkeeping partners, and also includes a 3(21) fiduciary service and education and plan level guidance. 
Merrill will  offer clients pricing options along with fiduciary services, education and recordkeeping, says John Quinn, who leads Bank of America Merrill Lynch's Institutional product development and platform management group.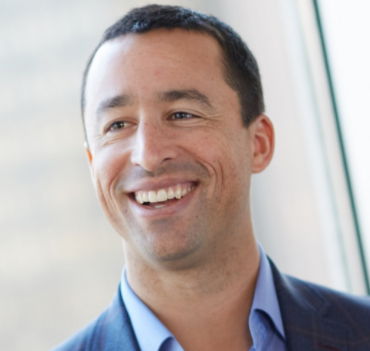 "The new program is structured to offer more pricing transparency for clients by moving to a service-based pricing approach," he says.
Merrill isn't an asset manager and can't have its own funds in the 401(k) plan lineups. But Quinn did confirm with 401kWire that some of his firm's low-cost funds will have revenue sharing embedded in them. 
"As part of our FAS services, our advice will always include a recommendation to use the lowest share class available for the fund being utilized. The investments available in the new program capitalize on the insights, research and due diligence of our chief investment office." See: Merrill Lynch's second act for RIA reinvention is revealed but may yield 'field day' for classic RIAs in the short term.
Quinn adds that his firm has expanded its availability of low-cost institutional share class investments and now offers more than 1,000 fund options to its plan sponsors in crafting the lineups for their employees.
Inevitable incursion
Unconvinced, Harvey suggests that when it comes to Merrill's fiduciary services, there's not much actual meat on the bone. 
"They've been able to go through this process and carve into the fiduciary advantage without having to disrupt their current business, which means they're not risking anything," Harvey says. "What has really changed? They're just forcing advisors in the 401(k) business to go to training sessions. What changes have they made in compliance practices? I'd say they've stepped up to the fiduciary plate firmly but it hasn't caused them any business risk to do so." See: It's time for RIAs to shift the 'fiduciary' debate and make it about 'integrity'.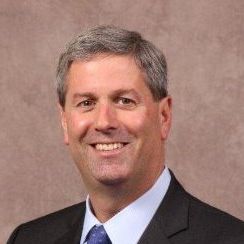 In the past, to get this designation Merrill advisors needed to work with at least four plans with combined assets of $100 million and needed their own designations as well as passing an online course of study and in-person and digital assessments.
Now, advisors with at least four plans with combined assets of at least $30 million are eligible for the RBC training, according to 401k wire. They just must have received a Certified 401(k) Professional designation and a Certified Plan Fiduciary Advisor credential from the National Association of Plan Advisors. See: 401(k) advisors get a lobbying voice in Washington.
It was only a matter of time before Merrill bolstered its fiduciary status, says Jim O'Shaughnessy, advisor with Sheridan Road Financial of Northbrook, Ill. "We full expect them to adhere to the DOL rule or get out of the business and we didn't expect them to get out of the business."
O'Shaughnessy says there's plenty of room for new fiduciary entrants. "There is just a massive shortage of fiduciary advice. The industry needs a lot more people to take on fiduciary status." See: The CFP Board's thunderbolt fiduciary play should proceed and likely will.
He also perceives an inevitable creeping similarity between RIAs and wirehouses. "I think the lines are blurring more."
Merrill has brought along its recordkeepers, according to 401kWire, which include ADP LLP, Ascensus, Empower; John Hancock, Lincoln Trust; MassMutual, Newport Group, Paychex, Principal and Transamerica. See: After a six-month pause, Voya fills the Maliz Beams void with a 401(k) ace whose advancement stalled.
---
Mentioned in this article:
---
---
Share your thoughts and opinions with the author or other readers.
---