News, Vision & Voice for the Advisory Community
The Radnor, Pa.-based software firm drew 800 attendees with advisors knowing they'd get sun, fun and Mike Durbin thrown in for good measure
October 4, 2017 — 9:10 PM UTC by Guest Columnist Jason Lahita
Brooke's Note: The Fall of 2017 is crackling without much of a spark from the world of robo-advice. That's not because automation or its players are going away. Just the opposite. Yesterday, we showed how far Schwab has come. See: Exploding to near $24 billion* of assets under automation, Schwab creates robo-exec slot and fills it with ex-Betterment unit chief. Today, here's Fidelity putting its best robo-boot forward with its eMoney subsidiary and a focus on RIAs. With other robos-for-RIAs like Jemstep, Trizic, FutureAdvisor and SigFig mostly focused on bank automation, Fidelity may not be late to the party at all. Not that this event got us too far past marketing language. At the very least, AMP is an ingredient that made the eMoney Summit a melting pot. [Fidelity does not have an open invitation RIA custody conference like Schwab, Pershing and TD so in a sense this event helped serve that purpose. ] Addepar's CEO showed up. Schwab sent Jeff Kleintop. TD had a booth. Dogs and cats. Coopetition broke out. Jason Lahita wrote this piece under the difficult circumstance of being under PR contract with eMoney and under the sword of RIABiz editorial demands at the same time. This article is eMoney-friendly but loaded with substantive information. I made a few additions that hopefully eMoney won't blame Jason for. One thing Jason couldn't know when he wrote this piece was just how topical the mere presence of Mike Durbin at the event would prove to be. Right on the event's heels Abby Johnson promoted him to head Fidelity Institutional, which includes far more than RIA and IBD rep custody. Lisa Shidler will have many more details on this development soon.
There's been a lot of news, but not a lot of information.
This was how Envestnet Inc. and FolioDynamix representatives described the acquisition announced last week at the eMoney Advisor Summit in Scottsdale, Ariz. to information-starved outsiders eager for crumbs.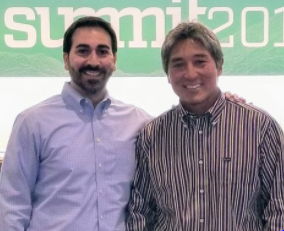 Still, it was hard to miss the new BFFs with their booths literally side by side putting their new union on display for all to see. And despite the newness of the deal and not having a plethora of details, the mood of the executives concerned with the deal was upbeat – they were fully aware of the enormity of the deal in terms of assets and seemed excited about the combined girth of their freshly conjoined businesses. See: Hitting home run, Envestnet buys FolioDynamix creating '$2-trillion' super-platform 
Beneath the surface, other M&A scuttlebutt simmered. See: Greg Friedman rallies RIAs at Junxure conference -- then news of Envestnet-FolioDynamix deal turns up the heat.
"What's up with HighTower?" was overheard more than a few times. No one seemed to know but as I focused on the event in front of me, my email inbox was receiving repeated pings from journalists looking for sources. Blood was in the water. See: The HighTower Advisors 'for-sale' rumors grow to include a named suitor.
And while the news didn't break from the eMoney Advisor Summit per se, it might as well have. It infused a dose of buzz on day one of the massive conference, 800 attendees strong this year, most of them advisors, and set a high water mark for the Radnor, Pa.-based software firm's annual show.
AMPed up
But eMoney was determined not to be upstaged by other companies' buzz at its own event and brought some rising stars in Vinod Raman [of Fidelity] and its own Jessica Liberi as well as established bright lights like its CEO Ed O'Brien and former CEO Mike Durbin to present a product -- AMP -- presented as ready for prime time after years of dress rehearsals. See: How Fidelity's robo for RIAs 'leapfrogged' rivals -- and why the landing might not stick.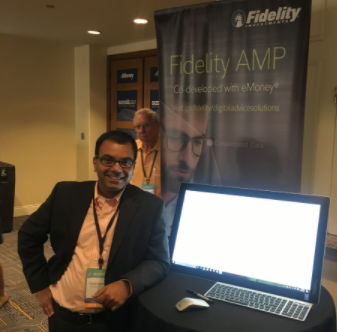 Much emphasis was placed on how it can help advisors to brand and otherwise market themselves in addition to automating the process of delivering financial advice.
One of AMP's notable features is that it allows clients to invest hypothetically.  
"If you look at Betterment and other 'pure' robos, they are all gravitating towards the hybrid model," says Vinod Raman, vice president, digital advice solutions at Fidelity Investments. "And advisors want more technology – so you have that nice confluence of events. AMP fits that model – advisors collaborating with the end client and offering them technology with a human touch. AMP can work like a call center, or as a traditional model. It is turn-key. To the extent that advisors are ready for a technology like this, we're ready – the design is there, the advisor's logo. . .we even offer them the marketing tools to brief clients on the 'why'."
Of a different color
Industry conferences are curious animals. There are many similarities but each has its own unique attributes. At the eMoney Summit, one advisor asked, rhetorically, at breakfast: "have you ever seen so many women at an industry event?"
As a matter of fact, no, I hadn't. See: Dorie Rosenband's tough questions about being a woman broker led her to become an RIA.
One effect of high attendance was the problem of seats. There was standing room only in the main ballroom for every general session presentation. 
The event's theme, "plan it forward," extended through the three-day gathering focused on the value and depth of service that advisors deliver when they offer comprehensive planning to clients. Ron Carson reinforced this. Michael Kitces drove it home.
M&A Sweepstakes
Fidelity and eMoney have hinted for years that more purchases of software firms are on the drawing board and eMoney CEO Ed O'Brien delivered the same message -- laced with a growth rate that suggests one reason he feels content to stay patient. That said, eMoney has not disclosed revenues, which  makes the growth-rate repercussions harder to analyze.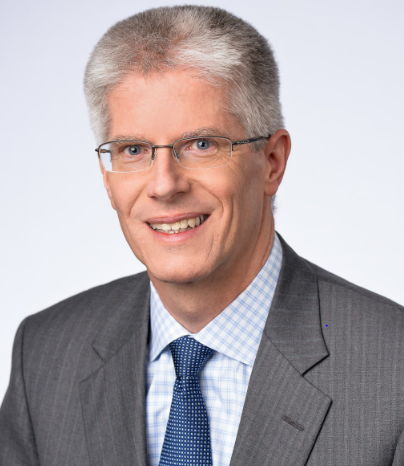 "We are watching, waiting, biding our time. Are there firms out there that we're interested in? Yes. Are we in a hurry? No," said O'Brien. "We have grown 25% to 30% annually since Fidelity bought us. Our development teams have never been busier or more energized. When you have our infrastructure and foundation, and the backing of Fidelity, there isn't much you can't do." See: eMoney makes its first big enterprise sale as a Fidelity sub-unit by showing a few features and much salesmanship.
Mike Durbin of Fidelity Institutional Product was similarly coy when asked about whether Fidelity had its own plans to buy more firms. When I popped the M&A question after he delivered a reliably eloquent talk about the future of the industry, he spoke with satisfaction about the company he headed for two years -- and left off with a hint about the reason the industry could expect Fidelity to become a serial buyer.
O'Brien walk-by
Signs of firms' ostensible ability to play together in the custodial sandbox were everywhere. Schwab economist Jeff Kleintop offered wisdom to the audience and both Schwab Advisor Services and TD Ameritrade Institutional had a booth in the main corridor.
But anyone who knows this industry knows how keen the competitive instinct is. And anyone looking and listening closely could ascertain a flexing of technology muscles.
Now in his second year with eMoney, and bolstered by record growth, O'Brien, Fidelity technologist turned eMoney CEO, walked the halls with the right swagger. In a funny initial encounter he said hello on day one walking past me without breaking stride -- which didn't bother me given the intensity of the conference. But he made a point to explain later that he was hurrying to a meeting. He's nobody's brazen CEO. See: As Ed O'Brien packs his bags for Philly to take eMoney CEO reins, Mike Durbin resumes his job modifying Fidelity's future from finance to software.
Bonhomie aside, O'Brien is clearly intent on competing with planning rivals like MoneyGuidePro and up-and-comers like inStream Solutions but to also build on the aspect that caught the industry's attention as an innovator -- the ability to put data on a dashboard.
While eMoney repeatedly emphasizes its independence from Fidelity, it is also quick to underscore the synergies gained by uniting with Fidelity.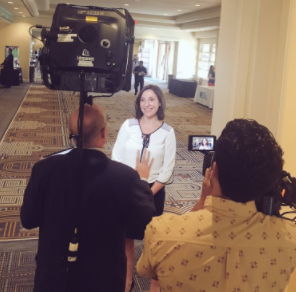 Fidelity recently launched its robo-offering, Fidelity AMP built using eMoney's planning-oriented infrastructure and know-how. In a demo session its eMoney hallmarks were evident – smooth user interface, simple, clean design – and of course a direct channel into eMoney itself. See: How Fidelity's robo for RIAs 'leapfrogged' rivals -- and why the landing might not stick.
Early risers
In Durbin's Future of the Industry talk, he referenced some of the challenges advisors face, including the we're one we're perhaps most familiar with -- cross-generational wealth transfer -- looming larger than others.
The next morning at 8 a.m., eMoney unveiled its new Advisor Branded Marketing offering via Jess Liberi, who is as well-versed in the company's offerings as anyone. See: An e-marriage of Schwab and Fidelity, a reflective Ron Carson and good jargon-bashing made T3 take off like that helicopter outside.
Guy Kawasaki delivered a speech on how to "enchant" clients by making a more personal connection. "Enchant" is one of those gushing Silicon Valley words like "delight" that its gurus throw around to suggest that the technology industry reinvented client engagement. Kawasaki was engaging.
Let's play the Feud!
The "FinTech Feud" game show format panel, which I have never seen anything like, pitted three techie execs, including Addepar CEO's Eric Poirier, just named as RIABiz Power Player, vs. three advisors. Though Poirier kept his comments generic, his presence was notable because his firm has historically not been so publicly chummy with fellow RIA software providers. Addepar formally integrated with eMoney in June and the firm doesn't hold itself out at all as a firm interested in doing financial planning with its own product.
The feud boiled down to who knows clients better. The advisors won -- of course. But not without a valiant late-game rally by the tech guys.
Ron Carson, CEO and founder of Carson Group, had a fireside chat and talked about his upbringing, describing what it felt like to not have money as a family when he was very young, and how he learned to appreciate it,  keeping those lessons close at hand as he built his present-day business.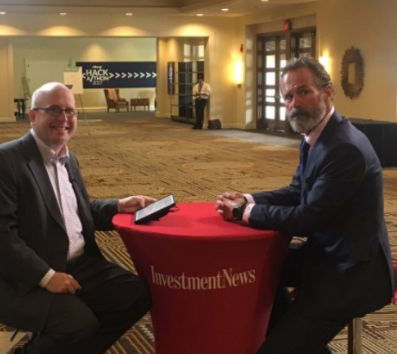 I've known Ron since 2009 and have never seen him so relaxed. Sporting a full beard and longer-than-usual hair, and as fit as I'd ever seen him, its clear he and his business, recently rebranded, have entered a Golden Age. See: Why Ron Carson brought Steve Lockshin onto his team and how Betterment fits into their plans,
Michael Kitces, Nerd's Eye View super-blogger, spoke, and following his talk was meant to turn up at the InvestmentNews video set-up for an interview. He didn't make it because he needed to catch a plane and was actually surrounded, hence detained, by fans as he came off stage. His celebrity status in the industry has never been more apparent to me. See: Michael Kitces attacks CFP Board for jacking fees 17% in name of 'strategy' when the certificant is flush with $20 million in reserves.
eMoney hosted a hackathon, driven by advisor input onsite. See: Eric Clarke keeps FUSE lit by rebalancing deep-suburbia hackathon with BlackRock and DFA real economiks.
Bill Winterberg's voice announcing "BabyGotHack" as the winner, in line with the original song's cadence, is hard to shake from one's mind, but they impressed him and advisor judges with a simple, yet extremely practical, tool for scraping a wealth of information from a client's 1040 document, which can be uploaded in seconds from the form.
Joel Bruckenstein was slated to attend but had to tend to his Florida home in the aftermath of Irma. 
A previous version of this article tangled AMP, Automated Managed Platform, and ABM, Advisor Branded Marketing, the fault of RIABiz in its editing process. 
Disclosure: Lahita represents eMoney.
Jason Lahita is president and co-founder of L.A.-based FiComm Partners LLC.
---
Mentioned in this article:
eMoney
Financial Planning Software
Top Executive: Edward O'Brien
---
---
Share your thoughts and opinions with the author or other readers.
Stephen Winks said:
October 5, 2017 — 5:35 PM UTC
---
---