News, Vision & Voice for the Advisory Community
The 401(k) lawsuit in the name of 38,000 participants resumes the parade of lawsuits against the giant broker-dealer based on revenue sharing arrangements
September 6, 2016 — 6:04 PM UTC by Irwin Stein
Brooke's Note: We talk ceaselessly about the high, often ludicrous, fees charged for the active management of equities in portfolios. These fees, coupled with 12(b)-1 fees, end up at the center of discussions about fiduciary care. But banks and brokerages also quietly rack up remarkable fees simply by marking up vanilla money market funds, loans and bond funds of short-term maturity. It's banal stuff and we can all be lulled to sleep by it. But plaintiff's attorneys in an increasingly litigious ERISA world are wide awake and are sifting for real or perceived investor abuses in this area. In this case, lawyers are panning an old stream bed for gold — the tight relationship between American Funds and Edward Jones. Money market edition. Copycat lawyers are standing by if Edward Jones employees enjoy any success.
Edward Jones didn't give its employees the chief tool that they needed to chase higher yields in a chronically low-yield environment, alleges a major new ERISA lawsuit brought by Edward Jones's employees.
The St. Louis-based broker-dealer of 12,000 branches and nearly $1 trillion of assets under administration failed to put stable funds on the investment menu, leaving plan participants little choice but to funnel safe, liquid assets into a money market fund, according to McDonald v. Edward D. Jones & Co. LP et al., which was filed Aug. 19 in the Missouri Eastern District Court.
That money fund paid out virtually nothing over a period of years but did enrich Edward Jones, according to the suit filed on behalf of 38,000 participants in the Edward D. Jones & Co. Profit Sharing and Deferred Compensation Plan. The plan held almost $4 billion in assets at year-end 2014. See: Citing Edward Jones as a cautionary tale, Cerulli alerts 'eRIAs' — i.e. robos — that they need to be world-beaters just to survive.
To be sure, Edward Jones employees would have fared better in stable funds — at least with the benefit of 20/20 hindsight. Earning some income is better than none after all. Yet such an analysis may be simplistic, according to Marcia Wagner, an employee benefits attorney at the Wagner Law Group in Boston. While noting that "stable funds are popular in a low-income environment," Wagner questions whether "substituting higher risk bonds and the risk of an insurance company failure would always be prudent."
Mark Boyko, an associate attorney at Bailey & Glasser LLP, the plaintiffs' law firm in St. Louis, disagrees with Wagner.
"In the case of a long-term account like a pension plan, a money market fund will not withstand scrutiny."
Zero returns
The complaint cites a 2015 MetLife study suggesting that 82% of defined ocontribution plans  offer a stable value fund. A stable fund will almost always have a higher yield than a money market just based on structure. A money market is designed to hold the shortest term, lowest yielding instruments so that its net asset value will always be at par. A stable fund is a guaranteed insurance contract and contains longer term, higher yielding bonds wrapped in an insurance policy that guarantees holders against loss. See: New rule threatens to drive millions of investors out of money market funds, ICI chief warns.
The Edward Jones ERISA plan uses a money market fund as the plan option for participants to hold cash, one sponsored by American Funds Distributors Inc. That particular money market fund paid a zero return to the plan for five years in a row. See: Citing Edward Jones as a cautionary tale, Cerulli alerts 'eRIAs' — i.e. robos — that they need to be world-beaters just to survive.
The suit alleges that the plan participants would have been better served with a stable fund. The suit seeks compensation for the higher yield that they would have received if the plan administrators had made better choices.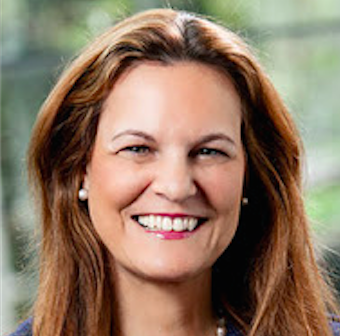 Marcia Wagner: There will be a
lot more litigation after April 2017
when the ERISA rules extend to
all IRA accounts.
In Edward Jones's favor may be a decision made just last week by federal judge Phyllis Hamilton scrutinizing the use of a money market fund in another ERISA plan,. Hamilton concluded that "offering a money market fund as one of an array of mainstream investment options along the risk/reward spectrum more than satisfied the Plan fiduciaries' duty of prudence."
That case, Charles E. White v Chevron Corp, USDC, ND Cal., was filed in California by an employee of Chevron Corp. Judge Hamilton dismissed the case completely but it may be refiled if the plaintiffs can present more compelling facts in support of their claims. See: Following serious questions about how it calculated returns, F-Squared hires a new CEO after the old one leaves.
Putting aside the stable fund wrinkle of this latest legal salvo against Edward Jones, you can almost hear a collective corporate moan of "here we go again" from the Edward Jones' boardroom when this new case was filed.
The new lawsuit must seem like a recurring bad dream since the class action questions the company's "preferred product provider" revenue sharing relationship with American Funds and a small group of other fund families. Regulators and class action lawyers have questioned and litigated the relationship between these funds and Edward Jones for more than a dozen years and it's been a while since that litigation has been settled. See: An outflow-plagued American Funds holds its ETF fire until it can resolve the vehicle's front-running exposure, which defies a resolution.
Too much sharing?
Edward Jones has designated a dozen fund sponsors as "preferred product providers. The suit alleges that Edward Jones provides these sponsors with greater access to certain information about its business practices, frequent interactions with Edward Jones financial advisors, marketing support and educational presentations in return for sharing in the revenue that the funds receive. See: Phyllis Borzi tightens the noose on 401(k) providers that flout DOL disclosure, not without critics.
Boyko says the suit calls into question whether or not the revenue sharing agreement was a factor in Edward Jones' decision to include these fund sponsors in the plan. The plaintiffs say that is what happened. The suit states that plaintiffs can do so based upon their personal knowledge and information obtained through the lawyer's investigation.
Edward Jones does not provide interviews regarding pending litigation, says spokesman John Boul, but offered in an email that "This allegation is patently false" and that "at the heart of the lawsuit is the allegation that the firm profits from the plan's investments by retaining for itself revenue sharing payments paid by product partners."
Revenue sharing is common across the mutual fund/broker-dealer landscape. According to the suit, in 2014, Edward Jones reported a profit of $770 million of which $153 million came from mutual fund revenue-sharing.
Of the 12 mutual fund families listed in the 2015 Edward Jones revenue sharing disclosure, eight have fund offerings in the plan. The eight mutual fund family preferred providers represented in the plan accounted for 92% of the revenue sharing paid by mutual fund families to Edward Jones in 2015. Every single preferred provider that paid Edward Jones more than $10 million in revenue sharing in 2015 was included in the plan.
The suit also alleges that the plan's payments to Mercer HR Services, Inc., the Plan's record-keeper , increased by 314% between 2010 and 2014 even though market rates for recordkeeping services declined over that period and even though the number of Plan participants only increased by 22%. Mercer also participates in the revenue sharing.
Pay-to-play replay
Other large 401(k) plans have been targeted in what seems to be a feeding frenzy for class action lawyers. See: 9 things advisors to 401(k) plans must do to keep clients out of hot water.
Wagner fears that this tidal wave of ERISA litigation will overwhelm the already overcrowded courts. With so many cases litigating similar issues, she says, "we are likely to get erratic results and divergent opinions about what is right and wrong for these plans. There will be a lot more litigation after April 2017 when the ERISA rules extend to all IRA accounts." See: Why SIFMA & Co.'s trip to a friendly North Texas court to upend the DOL rule looks more like its Alamo.
The SEC sued Edward Jones more than a dozen years ago because it advertised that it focused on preferred mutual fund families that shared its "commitment to service, long-term investment objectives, and long-term performance" without disclosing that it was being paid to recommend these funds through the revenue sharing agreement. See: What a wave of 401(k) lawsuits tell us about what RIAs really need to worry about.
Edward Jones settled with the SEC in 2004 costing the firm $75 million. In addition, the settlement required the firm to disclose the amount for fees that it received from the mutual fund companies on its website. The SEC settlement was followed by a class action settlement of $127 million in cash and vouchers in 2006 and another regulatory action by the State of California that settled for $7.5 million in 2008.
No securities regulator has suggested that the revenue sharing is illegal, rather that such revenue sharing must be disclosed to investors. This new class action alleges that revenue sharing breaches the company's fiduciary duty to the plan, even though it is legal and fully disclosed. Boyko suggested that Edward Jones should rebate the revenue received from the revenue sharing back to the plan participants.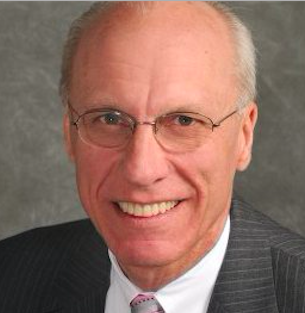 John Boul: This allegation is patently
false.
The judge that dismissed the Chevron suit noted that "revenue sharing is a "common" and "acceptable" investment industry practice that "frequently inure[s] to the benefit of ERISA plans."
Wagner says that revenue sharing is not off the table. After the new DOL rules become effective in April 2017 an ERISA plan can still use a BIC contract to demonstrate that the revenue sharing arrangement is in the "best interest" of the plan. See: What RIAs must know about hidden, and excessive, fees in serving as fiduciaries to a 401(k) plan.
The Edward Jones suit singles out American Funds Large Cap Funds which, Boyko notes, repeatedly failed to exceed their benchmark.
"If you are going to choose active management, then the fiduciary should have some special ability to choose the right funds. Since most active mutual funds are not likely to beat their benchmark index, why play the game?"
Reality check
Boyko says that "most investors would be considerably better off by purchasing a low expense index fund. Academic literature overwhelmingly concludes that active managers consistently underperform the S&P 500 index" he says.
The complaint cites Burton Malkeil's 1995 study and other studies, most of which are 15 to 20 years old.
Wagner allows "that there may be circumstances that would justify an index fund for a pension plan." She does not believe that active management is inappropriate or that all active managers should be put out to pasture. "A plan fiduciary can still select an active manager if they exercise some common sense and document the process" she says. See: Has indexing become too popular?.
The Edward Jones plan also offers higher-cost share classes of identical mutual funds than were available to the Plan. On June 27 the plan moved into the less expensive share classes of most of the mutual funds in that it offered. The plaintiffs allege that the plan administrators did so only after learning of their investigation into their plan.
In mid-August, Edward Jones announced that it would stop offering mutual funds in transaction-based IRAs to comply with the new DOL rules that will cover IRA accounts beginning next year. See: Why Wall Street's DOL killer threat — that 'millions' of IRA investors will go unadvised under new rules — is hogwash.
According to Boul, the Edward Jones lawsuits "make numerous faulty assumptions, contains factual errors, and inaccurately characterizes the manner in which the plan is administered. None of these has any evidentiary support and will be proven to be false. A number of these lawsuits have been filed against financial services firms and major universities over the last few weeks."
In reviewing the Chevron plan, Judge Hamilton made one finding likely to pour cold water on many of these ERISA cases: "The mere fact that the fund's price dropped is not sufficient to state a claim for breach of fiduciary duty," she writes.
---
---
Share your thoughts and opinions with the author or other readers.
Donald Ballai said:
September 6, 2016 — 7:34 PM UTC
While it's true stable value funds have produced higher yields than money markets I don't believe they are a "safer" substitute for cash in a 401k or any other retirement account. If the insurance companies such as AIG or Hatrford went under as they most certainly would have in 2009 without taxpayer bailouts, investors would have lost those funds. Not so in an FDIC account. Over the course of the last 8 years this suit is without merit. The bigger issues are the revenue sharing agreements. Double dipping by advisors and their firms is shameful.
---
---