News, Vision & Voice for the Advisory Community
Now at $41 billion, up from $31 billion six months before, Vanguard gorged on easy cannibalization but classic RIAs are also losing assets to the Malvern growth engine
August 2, 2016 — 9:30 PM UTC by Lisa Shidler
Brooke's Note: What do you make of an RIA that adds $1.6 billion per month for 12 solid months and shows no signs of slowing down? For one thing you criticize its steadiness because it suggests slowing growth. Not a very convincing criticism. Then you look at where the assets are coming and see whether there has been a net benefit to clients. With so many assets being lured away from relatively white-hatted managers like Vanguard itself or classic RIAs, there is room to criticize. But mostly, there is a sense of: where did Vanguard's RIA come from and what's going to happen next given its easy ability to gather assets.
The Vanguard Group Inc. added $10 billion in assets under management to its full-service RIA offering — a virtual repeat of the $10-billion growth it recorded during the six months ended Dec. 31.
The AUM of Vanguard's Personal Advisor Services — launched officially a year ago — now has a staggering $41 billion in assets under management.
Still, the level absolute growth raises one nitpicking criticism with observers — that the growth rate of VPAS is diminishing. The growth rate from $21 billion to $31 billion was a 50% leap. From $31 billion to $41 billion, it's less than 33% over the six-month period.
The slowing growth rate may reflect that the growth of VPAS is heavily tilted at cannibalizing Vanguard assets — and that when Vanguard dropped its fee and its minimum by 90% to $50,000, and upped its service last year, they were able to gain a windfall of investors sensitive to pricing, according to Scott Smith, director research and analysis for Boston-based Cerulli Associates.
"When you speak about slowing growth," he says. "It's pent-up demand. It's the people who were reluctant to go in at 60 basis points and didn't meet the minimums in the first place. You've addressed the advice gap. A wirehouse advisor won't touch anyone under $250,000."
"Our focus is on giving investors the best chance for investment success, we do not focus on growth rates.," says Vanguard spokeswoman Katie Hirt.
Good slowdown?
Of the $41 billion in assets, a total of $10 billion are from the legacy offering, Vanguard Asset Management Services, where fees were more than double and where only clients with $500,000 or more in assets could participate.
Indeed, the growth slowdown may be beneficial to Vanguard as it braces for another run of growth at its RIA.
"I think the slowdown will give them time to get their feet settled," Smith says. "Instead of billions of assets coming in so quickly, they've gotten a significant asset base and it will let them figure out what is working best and how to do it better."
Danger ahead
Not that Vanguard hasn't been tweaking this offering for years and has been trying to enlist new clients for 20 years. In 1996 Vanguard first launched its Personal Financial Services Program, but this program has morphed dramatically into the low-cost effort it is today. See: Vanguard CEO says: 'We are a technology company' and hints strongly that robo-for-RIAs may be in the offing.
Yet whatever context that Vanguard's haul of $1.6 billion per month is put into, its significance for classic RIAs is a way that's unsurpassed by any other force in the industry, according to Michael Kitces, founder of Kitces.com and author of the Nerd's Eye View blog. The fact that Vanguard has ramped up its hiring and is luring over magnificent amounts of assets are further proof that this program is one of the biggest threats that advisors face.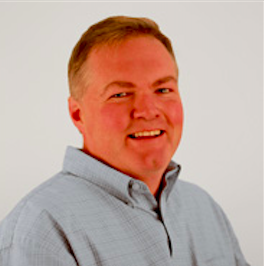 "This isn't a robo. It's worse. If you're an advisor concerned about competition, this is worse. They compare to every other RIA that meets with clients using Skype — which is all of us. They are in head-to-head competition with the RIA community." See: Vanguard's white-hot 'hybrid robo' just added $4 billion in three months — a heat that may cast a chill on 'pure' robos.
Hirt says Vanguard values advisors and believes advisors and her company can co-exist.
"We are big proponents of advice and the role that the advisor plays. We believe that the need for advice is growing as a result of the baby boomers nearing and entering retirement and as a result of an uptick in delegators, those who simply do not have the time, willingness, or ability to manage their investments on their own."
Less and more
Yet, Kitces says he's spoken with a few advisors in recent months who have lost clients to Vanguard — something he has never heard of a robo-advisor doing.
"This isn't a robo. This is a personal financial advisor from Vanguard who is a fraction of the cost of an advisor and that's why I consider them to be such a threat," he says. "They were our ally for a long time. We can still use their low-cost products, but we're not the only ones selling them. Now, they're selling them too and that's the competitive change. We've been dealing with this, but the difference is the custodians and asset managers are building up their advisor services and that's a big deal."
Hirt counters: "The universe of investors who seek advice is large, and growing, enabling both traditional advisors and Vanguard Personal Advisor Services to co-exist. Personal Advisor is a different model that appeals to different investors— those who are comfortable with Vanguard, Vanguard products, and a virtual relationship with an advisor."
Rapid ramp-up
As VPAS benefits from the inaccurate, but appealing robo moniker, it continues to engage in unrobo-like activities such as hiring more advisors, growing its human advisor force from 100 to nearly 400.
"We are methodically growing the number of advisors in order to best serve our clients' needs," Hirt writes in an email. See: How RIAs can compete with super-RIAs, robo-RIAs and the 'phono'- and faux-RIA market of 2015 and beyond.
The firm is trying to ramp up hiring as many advisors as possible, says Smith.
"I think I've heard that they're hiring as fast as they can but they can't fill the seats. There are only so many CFPs graduating every year. I think turnover is lesser than peers because there's not a lot of career paths that don't require you to get your own assets." See: Next-gen advisor breaks the standard RIA mold to grow with her young clientele — many with $100,000 or less of assets.
Stage two: really new clients
With its trillions in assets under management, Vanguard has an easy time convincing clients from other programs to move their assets, Kitces says.
"When you roll out a new service to $3 trillion of assets to expect some of them to convert shouldn't be surprising and that's what we're seeing. I strongly suspect the overwhelming majority are people who already have some connection with Vanguard."
Vanguard is clearly not a robo, but it still gets the robo label, which Kitces argues has helped the firm grow thanks to the boost from Vanguard's competitors in the field of nationally branded RIAs are firms like Schwab Private Client, which has never been mistaken as a robo. Schwab Private Client is at $67 billion in assets under management, according to its March 30, ADV and has 515 employees. Its fees range dramatically: In addition to clients paying 90 basis points, they also pay $8.95 per trade and fee for unaffiliated mutual funds can range from .25% to .45% of assets.
Schwab Private Client's AUM has barely budged. It had $58 billion in assets and 440 employees, according to its ADV in July of 2014.
See: How I'm doing after my advisor left Schwab Private Client to join a $2 billion RIA.
---
Mentioned in this article:
Kitces.com
Consulting Firm
Top Executive: Michael Kitces
---
---
Share your thoughts and opinions with the author or other readers.
Robert J. Martorana, CFA said:
August 3, 2016 — 4:00 PM UTC
Brooks and Michael:
Kudos to Vanguard on their success with a hybrid robo, but this is hardly the dealthknell of independent RIAs.
The value proposition offered by Vanguard is excellent, but RIAs can compete on product, service, and price.
1) Product: Marc Gerstein of Forbes has pointed out many of the flaws in Vanguard's robo advice: http://www.forbes.com/sites/marcgerstein/2016/07/18/vanguard-robos-diversification-and-kurt-vonneguts-monkey-house/ The advice is only as good as the advisor, and the menu is limited to a few Vanguard funds. This eliminates laddered bonds, for example, executed via ETFs or individual securities. Then there is the issue of portfolio customization, which simply isn't practical on VPAS from a cost perspective or from a compliance perspective.
2) Service: If an RIA meets with clients via Skype and communicates via blogs and email, the RIA will have an efficient practice. But the RIA may be sacrificing depth in the client relationship. I meet with clients in person at least once a year, and I speak with them frequently.
3) Price: Vanguard offers a great service for 30 basis points, and this may force RIAs to migrate from 1% towards 50bps to 60bps. But the technology for RIAs is getting better every day, eliminated much of the tedious paperwork and streamlining the process for portfolio construction and rebalancing.
I remain optimistic for independent, fee-based RIAs. Bob Veres is right: The industry will adapt and flourish.
Robert J. Martorana, CFA
Founder
Right Blend Investing, LLC
---
---