News, Vision & Voice for the Advisory Community
The Internal Revenue Service was always the IRA cop for individuals but now advisors may answer to the tax man
May 13, 2016 — 10:19 PM UTC by Lisa Shidler
Brooke's Note: At the risk of crying wolf, we call attention to a hungry one lurking, although for now it's minding its own business and no sheep have died. Although the DOL crackdown on the cavalier management of retirement money doesn't come with much enforcement muscle, its cousin, the IRS, may have just had some serious new powered conferred upon it. IRAs were herded into ERISA rules but the IRS owns the IRA jurisdiction. See what could happen here?
If the DOL writes a rule, is it really a regulation at all if nobody is there to enforce it other than a bunch of freelancing tort lawyers?
It's a metaphysical and legal dilemma stemming from the Department of Labor's imposition of fiduciary responsibility on IRA assets — but without the jurisdiction to mete out justice against financial advisors who put their own interests ahead of clients. In fact, it's the Internal Revenue Service that oversees individual retirement accounts. See: A veteran of securities law killed his weekend reading all 1,000 pages of the DOL rule — and has a takeaway to share.
So what gives?
Power of … six?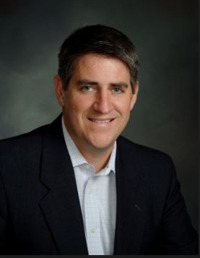 Some fiduciary experts are floating the supposition that advisors — not their clients — could now be subject, under IRS justice, to a punitive 15% excise tax for improperly managed IRAs. Add that unpleasant prospect the known threat of tort lawyers who also seek to fill the vacuum that nature abhors. See: The DOL's final rule contains a litany of 11th hour concessions to brokers that show Wall Street lobbyists earned their keep.
With a staff of a mere half-dozen IRS employees assigned to investigate IRAs, the agency rarely exercised its powers in that realm — and when it did the IRA owner was the one taken to task.
But with the DOL requiring that advisors act as fiduciaries to clients with IRAs, advisors may now be on the hook for any irregularities, according to a white paper from Pentegra Retirement Services in White Plains, N.Y.
15% levy
Although the DOL can't enforce its provisions, it does make and enforce rules for ERISA plans. But IRAs do not fall under the provisions of the Employee Retirement Income Security Act of 1974. Rather, it's the IRS that has the whip hand when it comes to imposing penalties. See: 401(k) industry howls as DOL lets state governments become DC providers with advantageous exemptions.
"IRAs are not subject to ERISA except in very unusual circumstances," writes Peter Swisher, senior vice president at Pentegra, who wrote the white paper. "The DOL's authority is limited to ERISA plans. The IRS retains control of enforcement. The DOL therefore gets to write the rules for IRAs though they have no power to enforce them."
Swisher is the author of "401k Fiduciary Governance: An Advisor's Guide," the textbook for ASPPA's Qualified Plan Financial Consultant credential (QPFC) and who chairs the NAPA Government Affairs Committee.
In an interview, he adds that the new rule now gives the IRS an additional reason to scrutinize advisors: "What happens under the new rules is that the opportunity for the IRS to impose an excise tax for self-dealing goes up. When the IRS is looking at an IRA owner, now they could look at an advisor and levy a 15% levy against the advisor and they wouldn't have done that before. The odds of that happening have now increased." See: Two advisors debate the financial viability of serving as a fiduciary to small accounts amid DOL's new rules.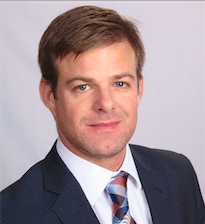 According to the IRS, a person who takes part in a prohibited transaction must correct the transaction and pay an excise tax based on the amount involved in the transaction and, if more than one person takes part in the transaction, each person can be jointly and severally liable for the entire tax.
Thus, should the IRS choose to ramp up its enforcement, it could aim that penalty straight at advisors.
Could happen
Such a concept isn't entirely far-fetched, according to Marcia Wagner, principal of the Wagner Law Group in Boston.
"The Department of Labor does not have any enforcement authority over individual retirement accounts or annuities," she writes." The Internal Revenue Service, however, does have such enforcement authority although it has not exerted such authority significantly in the past."
Yet, she doubts that the DOL intentionally opened the door for IRS involvement so much as it did for a seething mass of lawyers.
"I believe it is for this reason that the DOL embedded the necessity of a best interest contract standard in the written agreements between fiduciaries and IRA owners — so that the tort class action bar might enforce these new standards, as well." See: A veteran of securities law killed his weekend reading all 1,000 pages of the DOL rule — and has a takeaway to share.
Reached at the IRS, a spokesman said he would look into the situation, but did not respond to RIABiz' queries by press time.
The fact that DOL has no power to enforce its own rules aimed at IRAs raises the question of why it was allowed to write them in the first place, says Jason Roberts, an attorney and CEO of Pension Resource Institute in Manhattan Beach, Calif.
"There was a clear congressional decision that IRAs aren't part of ERISA. IRAs were purposefully not part of ERISA."
'Real' enforcers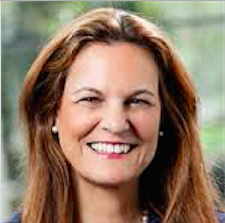 Roberts doesn't suppose the IRS will be able to increase its enforcement efforts. "There is no indication that they would seek to create a division to enforce the DOL rule. The IRS continues to lose numbers. When they're already underwater with fewer bodies, this wasn't a priority for them. For them to piggyback on the DOL is a long shot."
Yet Michael Kitces, who writes the Nerd's Eye View, has seen such indications for at least four years. In a 2012 column, he pointed out that a planner could get into real trouble being aggressive in various IRA strategies.
"The more pressure there is on the IRS to raise additional revenue with better enforcement, and the more people there are engaging in strategies that are perceived as abusive by the IRS, the greater the likelihood that the IRS will try to crack down on the strategies and pursue 'wrongdoers' — and notably, if the IRS's view is that the strategy was abusive all along, then not only may the rules be changed to make it clear the strategy is not allowable, but those who have already done the 'improper' strategy might not be grandfathered under any updated rules. Be cautious that aggressive IRA strategies and advice don't come back to bite both the client and the planner."
The IRS may like having enforcement power over IRAs in its back pocket for the worst scofflaws.
"I think the IRS will step up in the more egregious instances," Wagner says. "The baby boomers are aging and things are changing. Back in 1978, IRAs weren't such a big deal and baby boomers were young. Now, it's a lot different. I think the IRS might start looking at this anew and responding to more egregious cases. But the tort bar is going to be the real enforcers." See: Stealing the FPA show, 'rock star' Marcia Wagner sounds four-alarm fire drill on DOL's onrushing fiduciary rule — especially one arising from a stumper of a rollover provision.
---
Mentioned in this article:
---
---
Share your thoughts and opinions with the author or other readers.
Big Bopper said:
May 16, 2016 — 5:18 PM UTC
This isn't' clear.. .IRA is going to fine advisors for doing WHAT exactly?
---
---