News, Vision & Voice for the Advisory Community
Investors already have options and Wall Street's withdrawal, already in progress, can only improve investor outcomes
June 8, 2015 — 10:29 PM UTC by Guest Columnist Ron Rhoades
Brooke's Note: One of my frustrations with fiduciary advocates is that sometimes they seem to be in the grip of the same delusion as their adversaries — that if they just keep spouting well intentioned but unintelligible words that the opposition will submit to the blunt-force impact. The central argument of FINRA, SIFMA, FSI and all their friends is that DOL's new rules will do what Big Government rules do best — deliver unintended consequences that have more of a deleterious effect on consumers than the offending issue they are trying to outlaw. Fiduciaries say: put clients first. Anti-fiduciaries say: it's all well and good to say that but somebody has to pay for this. The fiduciaries respond by saying: put clients first. The two sides talk past each other. Frustrated from the sidelines, I e-mailed Ron Rhoades last week to ask whether he could take the SIFMA, FSI line regarding IRAs head on. He did. Here he not only describes what is actually going on in broker world but shows investors their existing alternatives to big, expensive brokers.
An investor desires to invest $10,000 in an IRA account. Currently many such investors succumb to the marketing prowess of Wall Street and end up undergoing a brief conversation with a broker (i.e., a registered representative) and thereafter receive a singular investment recommendation.
Often that broker's recommendation is to invest IRA account cash into a Class A mutual fund shares, in which the broker charges a 5.75% upfront commission. In addition to the $575 up-front commission on a $10,000 account, ongoing 12(b)-1 fees are also typically paid to the brokerage firm, usually in the amount of 0.25% a year. These commissions and annual fees are in addition to management and administrative fees charged by the fund itself.
And, far too often, a portion of the often-high mutual fund management fees is paid to the brokerage firm as "payment for shelf space" or via sponsorship of events at "educational gatherings" at brokerage firms.
Wall Street's large firms have often made threats to abandon smaller investors as regulators contemplate changes to rules governing their conduct. What if they make good on those threats? Should fiduciary obligations be imposed upon brokers who provide personalized investment advice? The Financial Services Institute complains loudly about the U.S. Department of Labor's proposed Conflicts of Interest Rule and its broadened imposition of fiduciary standards of conduct that "millions of hard-working Americans could find financial advice priced out of their reach."
The other major broker-dealer lobbyist organization, SIFMA, argues that adoption of fiduciary standards of conduct for those who provide personalized investment advice to consumers "is likely to have a negative impact on consumers, particularly smaller investors."
Shunted aside
Before I proceed to rebut these fallacious arguments, I must point out that many of the larger broker-dealer firms mandate minimums for their registered representatives to receive compensation, which discourages such brokers from providing services to small investors. Often, individual brokers are not compensated until the account size grows to $100,000 or even $500,000.
As a result, these smaller investors are often directed to advisors located in "call centers," if they are served at all. Hence, to the extent Wall Street firms threaten to "abandon" small investors, it must first be realized that many of these brokerage firms have, in essence, already largely abandoned smaller investors.
Still, we must ask: do FSI's and SIFMA's claims hold merit? Will small investors not be served if brokers abandon the small IRA account-owner market? More specifically, we might inquire: "Where else can a small IRA investor receive investment advice on a $10,000 IRA account, for $575 or less?"
Let's examine the evidence, by looking at several offerings that currently exist to serve small IRA investors.
Garrett Planning Network: Fiduciary, hourly advice

Sheryl Garrett: If brokerage firms stop
serving small investors … there are
a lot of fiduciary advisors who
are willing to take up the
slack.
One group has long existed to provide advice to investors both large and small. Its vision is succinctly explained on their website: "Everyone needs competent, objective financial advice from time to time. The Garrett Planning Network has a nationwide membership of over 300 independent, fee-only financial planners providing advice to people from all walks of life, without minimum account requirements, sales commissions, or long-term commitments. Our members proudly embrace their fiduciary duty, always placing their clients' best interests first."
When Sheryl Garrett founded the Garrett Planning Network (currently celebrating its 15th year), its groundbreaking philosophy was to provide fee-only, fiduciary advice under hourly fee arrangements. Since then, Sheryl's vision has substantially influenced the industry. Innovations have been adopted by many of its members in recent years, such as the "two-hour financial checkup" — often costing only about $300 to $500. See: Ron Rhoades, a lawyer, asks: Has Sheryl Garrett invented an RIA future of attorney-like comp?.
Not only might the consumer receive a recommended strategic asset allocation, as well as specific investment recommendations, but these recommendations are provided in context with financial planning recommendations around the key issues the client may face at that moment. Given the high quality of the truly objective financial and investment advice provided, the consumer gets far greater and better advice for fees that are lower. And, since all GPN's advisors eschew third-party payments such as 12(b)-1 fees, and nearly all favor very-low-cost, no-load mutual funds, clients incur far less total fees and costs over the long run.
In a recent e-mail exchange with Sheryl Garrett, she opined: "Demand for investment advisory services from our members is great and increasing exponentially. The marketplace has changed significantly, driven in part by public awareness of the benefits of working with a fiduciary advisor. Advisors also are attracted to the fiduciary space, as it puts them on the same side of the table as their clients. If brokerage firms stop serving small investors just because they will now be forced to do what is in a client's best interest, there are a lot of fiduciary advisors who are willing to take up the slack and take care of these investors' advisory needs."
NAPFA: The largest network of fee-only advisors
More than 30 years ago a group of industry visionaries gathered and established a professional organization that has now grown to over 2,400 members, with members located in 49 of the 50 states. The nation's largest professional organization of fee-only personal financial advisors, the National Association of Personal Financial Advisors — NAPFA — has members ranging from solo practitioners to some of the largest registered investment advisory firms in the United States today. See: As DOL contemplates stiff fiduciary-related penalties on advisors, NAPFA and FPA find rare concord with FSI.
While some NAPFA member firms have minimums, many others do not — even many of the larger NAPFA-member firms. For example, Abacus Wealth Partners, a fee-only firm with over $1 billion of assets under management, has six offices and serves clients in 40 different states. Abacus offers consumers a "Financial Checkup" involving a two-hour phone or in-person session with a 30-minute telephone follow-up. For a fixed fee of $600, small IRA investors and other clients can receive financial and investment advice.
"We've made it part of our mission to serve anyone who needs our help," J.D. Bruce, president of Abacus Wealth Partners, told me in an e-mail. "We've eliminated our investment management minimum and we find a way to offer some level of financial planning, even if we have to do it for free through our pro-bono program. It's not that we're a charity, we still make a good profit, and our high net-worth prospects appreciate our mission and are more likely to hire us and refer us their friends."
XY Planning Network: Monthly retainer, no asset minimums
A relatively newer but rapidly growing organization of fee-only, fiduciary advisors is the XY Planning Network. All of its advisors offer monthly retainer services and none of them require asset minimums. Many of the XY Planning Network's members also offer consultations for hourly fees or fixed fees. See: The 25 financial advisors with the biggest online presences — and a frank analysis of what online omnipotence does (or not) for them.
A typical example of XY Planning Network's members is Ben Wacek, a fee-only, Certified Financial Planner who provides financial and investment advice online and through phone calls. In addition to a 30-minute free phone call "to get to know each other and see if I can help," Ben provides hourly financial advice for only $80 an hour. He also offers ongoing financial and investment advice through a monthly retainer that starts at only $50 per month. With seven years experience,
Ben says that he "loves working as a financial planner because of the opportunity that he has to make a difference in people's lives." See: The documented RIA threat, 'phono-advisors' and their nearly $300 billion of assets.
Robo-advisors: Badly named but there for the little guy
Several recently formed firms offer investment advisory services through a combination of automated services and/or human interactions. They build and manage low-cost portfolios at a fraction of what investors typically pay human advisors. These firms, incorrectly but commonly called "robo-advisors," apply technology to bring efficiencies to the investment advisory process. Given that the Internet and technology in general has led to wholesale disintermediation in many different industries, it is no surprise that such firms have arisen in the online investment advisory space. See: Why I find the term 'robo-advisor' objectionable and unhelpful.
One of the largest of these new offerings is from nonprofit, low-cost mutual fund provider The Vanguard Group. However, its Vanguard Personal Advisor Services currently has a $50,000 minimum. See: How Vanguard Group's robo-countering effort got to $1.3 billion of AUM so easily and why its future seems bright.
In contrast, Schwab Intelligent Portfolios has only a $5,000 minimum. However, Schwab's program, which charges no advisory fees, instead has Schwab's affiliates receiving payments from third-party providers — a conflict of interest many fiduciary advisors seek to avoid. See: Schwab sings 'Blue' as it rolls out its robo — and phono — functions ahead of deadline, with minimums.
Perhaps more representative of the new type of fee-only, fiduciary online advisory services is investment advisory online firm Wealthfront Inc.. Wealthfront does not charge an advisory fee on the first $10,000 of assets under management. On amounts over $10,000, Wealthfront charges a monthly advisory fee based on an annual fee rate of 0.25%.
The only other direct cost clients incur is the very low fee embedded in the annual expense ratio of the exchange traded funds it recommends; Wealthfront states that these fees average only 0.12% a year. With over $2.4 billion in assets under management in just a relatively short period of time, Wealthfront stands ready to provide investment solutions to hundreds of thousands, if not millions, of potential small IRA customers. Other online investment advisory firms exist, with several more currently in the process of forming. See: Wealthfront's high-net-worth cat leaps out of the bag — keeping it one robo 'pivot' ahead of Schwab.
What do the Wall Street threats really mean?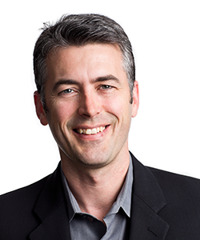 J.D. Bruce: We find a way
to offer some level of financial
planning, even if we have to
do it for free through our
pro-bono program.
Wall Street's large firms have often made threats to abandon smaller investors as regulators contemplate changes to rules governing their conduct. For example, in 2005-2007, during the Financial Planning Association's successful litigation in overturning the SEC's ill-fated "fee-based accounts rule," several firms stated that they would be unable to serve investors if they were forced to switch the fee-based brokerage accounts to investment advisory accounts. Of course, this was largely an empty threat, as the end of fee-based brokerage accounts saw many, if not most, of these fee-based brokerage accounts transformed into investment advisory accounts governed by the Advisers Act's fiduciary standard.
If the Department of Labor's rules are finalized, then changes to the delivery of investment advice will occur for some IRA account owners. But these changes will be a great positive, as small IRA investors would then be provided investment advice by fiduciary advisors who possess a legal obligation to both control and account for investment fees and costs. In most instances, not only will the advice received by these small investors be lower-cost, but the advice will also be better, far more objective, and much more comprehensive. See: Why I disagree with Don Trone's characterization of Obama's fiduciary stance as 'punitive'.
This begs the question: Why do the members of SIFMA and FSI threaten to not serve small IRA account owners under the DOL's fiduciary standard?
One might conclude a more logical explanation exists. Simply put, without the free rein provided by FINRA's scandalously weak "suitability standard" to recommend high-cost, expensive investment products that pay broker-dealer firms and their registered representatives inordinately high fees (including many pay-to-play and similar back-door payments), what Wall Street really means is that it cannot afford to still serve such investors under its current business model if it cannot continue to reap inordinately high rents from unsuspecting consumers. See: FINRA's scandalous litany of failures and its efforts to redefine the true fiduciary standard out of existence.
Stop feeding the beast
Nor do the regulators need to permit this abuse by Wall Street firms of individual investors to continue. Part of the duty of both the DOL and the SEC is to protect capital formation, which is highly dependent upon the trust placed in financial intermediaries by individual investors. The DOL and SEC also serve to protect investors, both large and small. Nothing in their charters requires either to preserve an archaic, abusive business model of Wall Street in which perhaps a hundred billion dollars (or more) are diverted each year from individual investors as a means to fuel Wall Street firm's extraordinary levels of compensation, bonuses, and profits. See: One-Man Think Tank: When Wall Street has investors' 'best interests' at heart, watch out.
The simple truth is that Wall Street's sell-side, high-expense model is not desired by knowledgeable small IRA investors. More importantly, a vast array of better alternatives exist to serve the small IRA investors. If Wall Street actually were to carry out its threat to abandon small IRA investors should the DOL finalize its proposed rules which largely prohibit most of the conflicts of interest Wall Street firms currently embrace, I say let these firms so depart the marketplace! There are many, many investment advisory firms willing to provide trusted advice for reasonable fees to these small IRA investors without the huge conflicts of interest that cause so much harm to investors.
Now is the time…
And, if the choice is between better ensuring the retirement security for all individual Americans versus preserving an archaic sell-side business model that, like the dinosaurs, deserves its own extinction event — then put me on the side of my fellow Americans every time.
The time has come for all providers of personalized investment advice to represent the best interests of their clients. Our neighbors and friends deserve professional, fiduciary advice from truly objective, trusted, expert advisors.
America itself, facing enormous economic challenges as it seeks to provide for the needs of its citizens, deserves a better system in which Americans will become better prepared for their own retirement. If our fellow Americans receive better investment advice, and hence save and accumulate far greater, this will in the future result in less strain placed upon America's limited future government resources.
Let us embrace the U.S. Department of Labor's proposal to eliminate most of Wall Street's perverse conflicts of interest, as these rules when implemented will usher in a new era in which both small IRA and large IRA investors are able to save and accumulate far greater amounts for their own personal financial security.
Disclosure: The author serves as a consultant to the Garrett Planning Network.
Ron A. Rhoades, JD, CFP® serves as director of Western Kentucky University's renowned B.S. Finance/Financial Planning Program. A member of the steering group of The Committee for the Fiduciary Standard, Professor Rhoades is a frequent writer on issues relating to the evolving investment advisory and financial planning professions. Ron is a member of NAPFA and also serves as a consultant to the Garrett Planning Network, for which he provides monthly educational webinars on investment due diligence and other topics. Ron can be reached at WKUBear@gmail.com.
---
Mentioned in this article:
Wealthfront
Portfolio Management System
Top Executive: Andy Rachleff
---
---
Share your thoughts and opinions with the author or other readers.
Stephen Winks said:
June 8, 2015 — 11:28 PM UTC
If only the entire industry could be retooled in the best interest of the investing public in support of fiduciary duty of the brokers. Professional standing of the broker would be essential if one is to be in business. The industry would restore the trust and confidence of the investing public . The important lessons learned by advisors over the years in competing with brokers are no longer secrets. The brokerage lobby's false narrative is self defeating and accelerates the defections of brokers to advisory services and the best interests of the investing public.
You have to feel sorry for brokers who have no control over their value proposition, cost structure, margins and professional standing.
SCW
Stephen Winks
John said:
June 9, 2015 — 3:24 PM UTC
Brooke, the most insightful aspect of this article is your note at the beginning. People on both sides do talk past each other and that is unfortunate.
As far as the rest of the article goes, Rhoades is far too confident in his rebuttal of his opponents' "fallacious" arguments.
First off, the fact that a small number of existing firms are providing services to investors with small IRAs (which I think is great, for the record) DOES NOT suggest that these firms could or would meet the needs of the market currently served by traditional broker/dealers. This reasoning is so horrid that it would be comical if not for the large number of people who find it convincing. An intelligent exploitation of this topic should consider potential differences in business models (particularly from a behavioral finance standpoint) which could prevent alternative service providers from reaching the same market as traditional broker/dealers. There are many important differences, but one of the most crucial seems to be the concept Michael Kitces refers to as fee saliency. Some clients who are willing to pay 5.75% front-end loads may not have the means or the desire to write a check for $500 to an hourly planner. I'm all for transparency (and I fear that some existing "disclosure" regulations obfuscate more than bring transparency), but it may be the case that some clients are more willing to pay a transaction fee than write a check (even if this mental accounting seems irrational). There are many other important considerations (such as geographical proximity, relational proximity, consumer familiarity, marketing methods and expenditures, etc.) when comparing the companies championed by Rhoades to traditional broker/dealers, but the key point here is that there are far too many differences to reach his sweeping conclusion.
John said:
June 9, 2015 — 3:29 PM UTC
Pardon my typo: ...intelligent exploration of this topic…
Teresa Vollenweider said:
June 9, 2015 — 4:32 PM UTC
Ron, what is SIFMA's and FSI's definition of personalized investment advice? Are they claiming that that what brokers provide?
Robb Smith said:
June 9, 2015 — 10:01 PM UTC
Once again, Mr. Rhodes' comments go the way of his recent rants on global warming (oh, that's right, it's called climate change now because GW has been proven unfounded) – incredibly naïve. Many of us opposed to the current DOL version are as much or more dedicated to a fiduciary world than even Mr. Rhodes espouses to be. We work daily in the trenches (in my case, as an independent fiduciary consultant to workplace fiduciaries) and understand what will and what won't bring meaningful change to retirement plans. THE DOL FIDUCIARY RULE WILL DO LITTLE TO POSITIVELY CHANGE PARTICIPANT RETIREMENT INCOME SECURITY.
It's ironic that Mr. Rhodes hales from the halls of academia but fails to ever mention the one thing that would make a sea change of difference for plan participants – WORKPLACE FIDUCIARY TRAINING AND CERTIFICATION. The DOL, White House and POTUS suffer from the same shortsightedness. And, Isn't it also ironic that we are expending all this time and energy trying to pin the title of fiduciary on plan investment 'advisors' but, all the while, tens of thousands of our country's frontline, workplace fiduciaries – those who have total and final authority and discretion over trillions of dollars of plan participant assets – are not required to have a single hour of formal training or ongoing certification on fiduciary best practices.
Having trained numerous workplace fiduciaries over the years – with only 4 to 8 hours of comprehensive training – I have seen firsthand that properly trained workplace fiduciaries are far better equipped to develop and implement fiduciary best practices and improve the operation of their plan – than any advisor's fiduciary "standard" could possibly hope to accomplish.
It has been my mission for more than a half dozen years to bring awareness of this critical issue to the forefront. Until we change the conversation we will continue to see less than stellar retirement income security results for the workforce of this country.
Stephen Winks said:
June 10, 2015 — 3:45 PM UTC
Robb Smith,
There are innovations beyond your personal reach that can only be achieved by a clear understanding of ongoing fiduciary duty entailing accountability and responsibility for every recommendation ever made by an advisor. Surely you are not suggesting that these innovations be dispensed with which make the plan sponsor compliant with their fiduciary duties. These innovations are only possible when the free market sees opportunity for improvement—thus the value of Ron Rhoades good work in advancing awareness.
You are to be applauded for your good work with plan sponsors, but others like Ron Rhoades are doing good work as well. No need for disparagement. Its going to be a long haul up hill before the industry is prepared to support the best interest of the investing public, even if the industry actually decides to support brokers in acting in the best interest of the investing public, as required by statute.
SCW
Stephen Winks
Robb Smith said:
June 11, 2015 — 10:23 PM UTC
Stephen,
Thank you for your comments and I apologize for not clearly stating my point. Although we agree that a "strong" fiduciary standard is a noble cause it will do little – from the standpoint of qualified retirement plans – to alter the positive outcomes for plan participants. In a recent blog, I laid out the top five issues that the DOL should address to actually move the needle in a positive direction for plan participants. The fiduciary standard was not one of the top five. By far and away the most important issue is required training for ALL plan fiduciaries, as I succinctly addressed in previous post. Obviously, you don't agree or you would have stated as such in your response. So, we will disagree on what is most important for long-term participant retirement income success.
Btw, I find your comment that "innovations are beyond your personal reach" to be slightly condescending. If you would like to have a greater understanding of my level of knowledge and innovation in the retirement plans arena you would be well-advised to attend one of my workplace fiduciary training workshops. Or contact me privately and you can bring me up to speed on all the latest plan fiduciary innovations that are beyond my reach.
Ryan Noory, Esq. said:
June 18, 2015 — 6:24 PM UTC
Intriguing post. — Thanks, Ryan
Old Gray Mare said:
August 4, 2015 — 2:35 AM UTC
Just so I'm clear about this…
"the broker charges a 5.75% upfront commission. In addition to the $575 up-front commission on a $10,000 account, ongoing 12(b)-1 fees are also typically paid to the brokerage firm, usually in the amount of 0.25% a year." Hmmm…$575 one time + $25/year = $600 in year 1 and about $25/year ongoing. The client gets to call the broker as often as he wants…for no fee. And this is bad, according to Mr. Rhoades, because it is too expensive.
BUT,
"(Ben Wacek) offers ongoing financial and investment advice through a monthly retainer that starts at only $50 per month." 12 months/year X $50 = $600/year…every year. And this is good, according to Mr. Rhoades, because it is, umm, cheaper?
Apparently, Mr. Rhoades is a better lawyer than financial advisor. Let me re-phrase that. It appears that Mr. Rhoades is no better as a lawyer than as a financial advisor. His argument is hogwash and his math is worthy of the Congressional Budget Office.
I'm work in a fee-only RIA firm. I spent over 20 years as a registered rep AND investment advisor representative at a B/D that also had an RIA. The RIA model ISN'T FOR EVERY CLIENT, no matter how much Mr. Rhoades wants it to be.
The new Dept of Labor regulation oversteps its boundaries, because it has NOTHING TO DO WITH LABOR. The change in regulations should come from the SEC and/or FINRA, not the government body that is charged with "preparing the American workforce for new and better jobs, and ensuring the adequacy of America's workplaces." (...which I pulled straight from the DOL website.)
I say, let the client decide what works best for him or herself and stop trying to stomp out personal freedom in the name of equality or global warming or social justice or equal wages or whateverthehell the liberals are trying to save us from this week.
---
---