News, Vision & Voice for the Advisory Community
Losing its cloud edge with Redtail, Junxure -- and with a dubious social media strategy -- the San Francisco software giant needs to play catch-up
May 27, 2015 — 8:21 PM UTC by Sanders Wommack
Brooke's Note: You go deep, deep into the rabbit hole when you write about Salesforce. The company's PR and executive force do not like the subject of financial advisors, or at least communicating on the topic. So we rely on the people Salesforce-using RIAs know and love: resellers of — and radical improvers of — Salesforce and competitors of Salesforce. But we give Salesforce the respect it deserves as a giant and recognize that if it really, really wanted to get serious about serving financial advisors, you'd have to hold on to your hat. See: How one RIA's faith in Salesforce's sophistication led to cut-and-paste hell and a major rethinking.
Salesforce is set to release purpose-built software for RIAs this summer. Give or take.
Fresh off Microsoft's insulting purchase offer, the San Francisco cloud computing giant made the surprising announcement in the form of an offhand comment from its president and vice chairman Keith Block during last Wednesday's quarterly conference call with Wall Street analysts.
"So this is really, as you can see, a pretty incredible list of brands, and it shows the continued traction we're getting in our industry strategy," Block said. "You're also going to see our industry strategy come into greater focus this summer when we introduce our first industry solution in wealth management." See: Tamarac doubles down on Microsoft to be more like Salesforce.
It was the first official confirmation of a product rumored to be in the works for months, if not years. Block immediately moved on to another subject.
When pressed for more information, a spokeswoman for Salesforce walked back the summer timetable. "Thanks for your note," she e-mailed. "While I can confirm we are releasing a wealth management product this year, we are not announcing the date or any other additional information at this time. I will contact you as soon as we have additional information to share."
Future Indefinite
But one major RIA CRM competitor says the rumor about Salesforce producing a new version of its wealth management software has been circulating for at least 18 months.
"I'm not hearing anything new," says Greg Friedman, chief executive of CRM software provider Junxure. And, while allowing that he has a biased perspective, Friedman says Salesforce's reticence is a sign that it fears customers might be underwhelmed.
"How is it a big deal if a self-professed marketing firm treats it as a throwaway line on a conference call?" says Friedman. "Since when have they become Northwestern Mutual, the quiet company?" See: Salesforce rolls out giant product, pricing changes — a virtual doubling for the direct-sold version that could price out some mainstream RIA practices.
Sources privy to Salesforce salespeople's pre-selling pitches say the price won't be particularly competitive, starting at $1,500 per user per year or $125 a month.
Social domain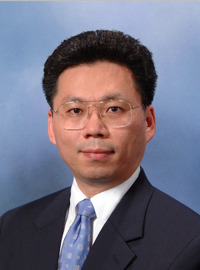 Ted Tsung: Salesforce is the only
company doing it the right way.

Salesforce has been working on a new release and will address shortcomings in managing social media, according to Ted Tsung, chief executive of New York-based AppCrown LLC, whose firms builds out large CRM systems for RIAs and banks.
"The biggest area they're going after is the ability to connect much more closely with the social domain," he says. "A lot of firms are saying, 'we understand the value of LinkedIn, but how do we ensure that all the activity is kept track of?'" See: Salesforce rolls out giant product, pricing changes — a virtual doubling for the direct-sold version that could price out some mainstream RIA practices.
Indeed, earlier this year the financial services group at Salesforce commissioned a study and produced a white paper that both concluded that younger investors prefer modern advising technology, and that to succeed with the next generation, advisors must "rebuild and reconstruct the technology and systems in harmony with the new digital, mobile and social world." See: The big impression Mark Tibergien and his reverse mentor, Kayla Flaten, 25, made on me over a Manhattan lunch.
Right stuff
Two calls and an email sent to Hearsay's press people requesting comment about a potential challenge from Salesforce were ignored.
"The upgrade is healthy from my perspective because it once again reaffirms their value in the marketplace. We can say 'forget the rumor about Salesforce getting bought, we have the best technology for the next 10 years," says Tsung. "Salesforce is the only company doing it the right way."
But other firms closing the gap have Salesforce looking over its shoulder, according to Eric Clarke, president of Orion Advisor Services LLC, LLC.
"We've seen a lot of CRM systems,Redtail and Junxure in particular, make a lot of improvements recently, even in the last 12 months. So it definitely creates an environment where Salesforce had to pay a little more attention."
Friedman says his firm has already simplified the use of social media on behalf of RIAs. His clients can already log social media activity on Junxure cloud, and thus doesn't think Salesforce is producing anything remarkably innovative.
"There's no question they have done well with custodians and broker dealers, and I think they've also done well with the large RIAs," but in the end, he says, the 300,000 financial advisors in the United States represent small potatoes for the CRM behemoth. See: Friedman makes his case to Hong for why Junxure Cloud's doubling-plus of fees is worth that much more.
Unboxed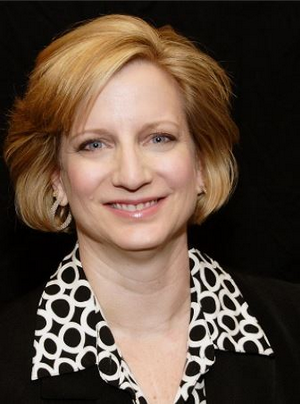 Mary Ferguson: Salesforce as a platform
is the best thing around…but the
best thing about it is also
the worst thing about it: it's
flexibility
Eric Clarke says Salesforce has been "somewhat guarded" about what it's working on. Nevertheless, he did hazard one guess about the update's correction. See: Ron Carson chooses Orion-Salesforce software for his $5-billion RIA as he lines up an additional $3 billion.
"I would expect to see some functionality change to make Salesforce more usable right out of the gate for advisors," he says. "Probably the biggest thing advisors will say about working with Salesforce is there is not a great out-of-the-box software solution that works well for their practices."
Clarke adds the large majority of Orion's clients customize the regular Salesforce product—not the specialized, and more expensive, wealth management version.
Best and worst
Indeed, Salesforce's "wealth management edition" has technical, architectural problems that limits its usefulness, according to Mary Ferguson, president of Concenter Services LLC, a Dallas-based CRM customization and consulting firm for financial advisors.
Concenter has over 1,000 clients and sells its own product through Salesforce app exchange. Its RIA-oriented software is built around the standard Salesforce software as well.
"Salesforce as a platform is the best thing around as far as out-of-the-box cloud customization; but the best thing about it is also the worst thing about it: it's flexibility."
But big issues will still plague a boxed solution, Ferguson adds.
"I think it's going to be a beefed up product and its probably going to include a lot of their features," she says. "But it still comes down to who's going to support it. Are they going to support it themselves or have other partner's support it?"
Even if Salesforce is hoping to provide a one-stop shop for wealth managers, Ferguson isn't concerned that it will prove a threat. "I don't feel threatened by that and it doesn't bother me because I know success depends on your partner," she says "We never expected this when we started the business, but we do a lot of conversions from Salesforce to our product—people who go it alone or had partners who didn't know what they were doing."
What's new?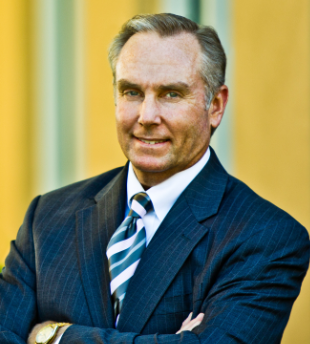 Greg Friedman: Since when have they
become Northwestern Mutual, the quiet company?

Friedman agrees that resellers are in no danger of being usurped by this direct play to advisors.
"If they had a significant commitment to wealth management, they wouldn't be relying on the overlays," he says.
Block's claims notwithstanding, Salesforce has had wealth management-specific software for over about a decade. The company signed up Merrill Lynch as a client in the mid-2000s, and then licensed the software it built for Merrill to other financial services companies. It hasn't significantly updated this template since around 2008. A Salesforce spokeswoman claimed this was a separate issue from Block's announcement.
"We do not currently have a wealth management product. Currently, wealth management companies and partners can customize Salesforce solutions to meet the unique needs of wealth management firms," she emailed.
Salesforce has previously relied on "consulting partners" to smoothly get its customer relationship management software into the hands of RIAs. These firms often build their entire business around taking Salesforce's software and providing the necessary overlays, integrations, data migrations, and customizations for clients.
In recent months, Salesforce has told these firms that big changes are coming but has otherwise left them in the dark.
But Salesforce may have become too hooked on that reliance with intermediaries doing the sleeve-rolling with RIA clients.
"A lot of firms are saying Salesforce hasn't spent money on their wealth management group," says Tsung.
---
Mentioned in this article:
---
---
Share your thoughts and opinions with the author or other readers.
---