News, Vision & Voice for the Advisory Community
Joe Duran's Newport Beach firm does cryptic non-transactional acquisition as Focus Financial becomes a tuck-in machine and HighTower sells de facto franchises
March 3, 2015 — 6:43 PM UTC by Lisa Shidler
Brooke's Note: They never wanted to be called roll-ups. The nickname is associated with graveyards full of failed financial engineering experiments. But now firms like Focus Financial, United Capital and HighTower, those that we journalists have callously lumped into that category all these years, may finally get their wish. But our backing off on the roll-up term just might not be quite for the reasons their owners would like. Most of them simply seem to have lost either their ability, their strength, their will, their opportunity or their access to capital to roll-up independent practices into a greater whole with enough systematic regularity to be called roll-ups. Why exactly there is a ceiling at about $30 billion of assets is not entirely clear to me; you'd think it would be the opposite…that these firms would take off when they hit critical mass and scale. It's a conspicuously familiar amount that we have seen at the biggest TAMPs over the years. It also happens to be the ballpark assets administered at Dynasty Financial with its model. On the bright side, nobody is talking about these firms failing. It's just that $50 billion of AUM seems weirdly out of reach.
United Capital Financial Advisers has pulled off the biggest, best-valued deal in its history, but one that may just underscore how little gas the old roll-up model has in its tank.
The Newport Beach, Calif.-based ex-roll-up-turned-super-ensemble-RIA last week quasi-recruited, quasi-purchased a 23-person, $2 billion AUM team — a team that lost its chemistry with its community bank owner after a big Spanish bank purchased it.
The deal is a mass hire with a twist, according to Matt Brinker, senior vice president of partner development and acquisitions at United Capital Financial Advisers, and a deal that will balloon United Capital's assets 20% — from $10 billion to $12 billion — upon execution.
"It wasn't technically a transaction for various reasons," Brinker said during a webcast last month. "We partnered with a group of advisors that share our common theme of shaping the future of wealth management." See: United Capital calls its partner firms to Berkeley to help execute ambitious plan.
But Brinker allowed that other technical qualities made the deal at least pseudo-transactional. "There were some proceeds exchanged to the bank," he says.
'We're out of here'
Explained another way, United Capital smoothed the waters with the Spanish bank but was able to offer value to these advisors that went well beyond a liquidity score. The advisors had plenty of options to move their books of business to a broker that writes big checks but came to United Capital because of broader considerations.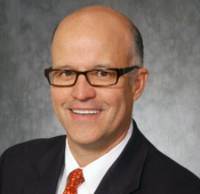 Jeff Spears: This is pretty wild.
The RIAs knew the Spanish bank
merger wasn't going to work for
them long-term.
"I can't go into a lot of details but certainly when these advisors had the level of flexibility to take the equity within the bank and transition it out of a tangible measurable asset in a different environment," Brinker says.
The executive team joining United Capital is led by four former principals of wealth-management firm Capital Investment Counsel based in Denver: Stephen Dreiling, the former chief executive of CIC with 20 years experience in the industry; Jason Rosener, the former president of CIC; Chris Johnson one of the founder's of CIC; and Brian McDowell, who came from Charles Schwab and has focused on research at CIC.
"This team wanted an established partner," says Spears. "They joined United as big shareholders of United and United assumed a lot of expenses too. There's some cash but not a lot. They're paying salaries and that kind of thing and that's my opinion." See: Joe Duran explains United Capital's 100% revenue growth to $100 million since 2012 and the firm's complex plan to grow faster.
Aggregator deal-peak
The deal mimics those of a group of RIA aggregators that have enjoyed a level of success out of proportion to their size in acquiring RIAs.
"New players have emerged, with roots as RIAs themselves, who are demonstrating that there continues to be room for growth through multiple acquisition strategies," says Dan Inveen, principal of FA Insight of Tacoma, Wash.
These would include Mariner Wealth Advisors of Leawood, Kan.; The Colony Group of Boston; Atlanta (Ga.) Capital Group; and even Cantor Fitzgerald of New York. See: Mariner Wealth Advisors buys a $1.3 billion wealth manager that first unwound its ties to a bank.
"The roll-up model has been evolving away from outright acquisitions for at least four or five years now. This begs the question—maybe we need a new term for these guys," Inveen says.
It's worth noting that Affiliated Managers Group Inc. seems to be going against the grain regarding this trend. See: AMG is suddenly among the RIA roll-up elite after the Baker Street deal pushes it past $25-billion of AUM.
Out-of-kilter ADV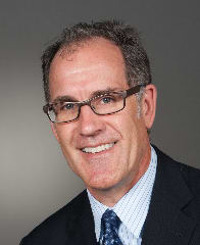 Dan Inveen: The roll-up model has
been evolving away from outright acquisitions
for at least four or five
years now.
With deals drying up, when a 23-member team of advisors is shopping around, all of the players are aware of them, says Spears. who confessed he, too, talked to the team.
Other roll-ups with rather pedestrian AUM profiles like United Capital who pricked up their ears included New York-based Focus Financial Partners LLC and its $30-billion of AUM, founded in 2006, and Chicago-based HighTower Advisors LLC, founded in 2008, with about $15 billion in managed assets, according to its ADV. See: It won't be long before HighTower's fee-for-service channel revenues draw even with its partner firm revenues. Each of these firms has more growth when TAMP assets and other assets under advisement get added in.
Focus Financial took media heat in January for inflating its asset numbers when Financial Planning reporter Charles Paikert delved into Focus's ADV. He found that the firm and its holding, Buckingham Asset Management, had been inflating its managed asset totals. Paikert reports that until last spring Focus Financial was touting its total client assets at more than $70 billion. After doing the math, Paikert found that total assets under management for the firm under its ADV filings amounted to $31 billion under management and an additional $10 billion under advisement — bringing assets only to $41 billion.
Focus Financial declined to comment for the Paikert piece but Buckingham chief executive Adam Birenbaum did, expressing contrition for how his firm classified assets. See: Buckingham Asset Management creates a structure with Focus Financial that enables it to roll-up the 120 RIAs that entrust it with $13 billion of DFA TAMP assets.
Chatter on the upswing
Meanwhile, in the last five years, nearly 50% of major RIA acquisitions and mergers came from pure RIAs who are buying RIAs as opposed to aggregators buying RIAs, according to the Pershing-FA Insight study.
"Roll-ups have shifted their attention toward other modes of growth. Focus is actively assisting its firms facilitate sub-acquisitions and also looking for growth through its new Focus Succession Program. United Capital is still doing occasional direct acquisitions but also investing a great deal of resources and energy in assisting its current acquisitions achieve more growth organically," Inveen says. See: One of a new breed of roll-ups taking center stage, United Capital is churning out deals again.
Inveen attributes this shift in part to good targets drying up and the emergence of more profitable ways to grow creatively.
But DeVoe thinks aggregators and RIAs are in a horse-race with deals – with aggregators pulling ahead one quarter and RIA pulling ahead another quarter.
Still, whenever activity slows down, chatter in the industry increases. Two sources from different firms told RIABiz that Focus Financial wanted to purchase United Capital in a mostly stock deal that the company turned down.
However, a United Capital spokesman said that that was not true.
Another source, outside of United Capital, says the two firms were never in merger discussions. Focus Financial declined to comment. (For the record, our source did not say they were "discussions," only that Focus had eyes for United Capital.) See: In calculated gamble, United Capital begins to build, not buy, growth in major cities.
Even though M&A activity among roll-up firms is down, general M&A activity has never been more robust, says Dave DeVoe of San Francisco's DeVoe & Co.
"RIAs are blurring the lines between becoming consolidators themselves. It's an interesting time and I expect over the next several years we'll see continued acceleration of M&A," DeVoe says.
Spanish deal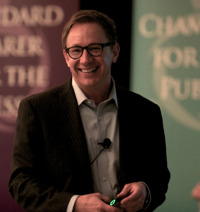 David DeVoe: RIAs are blurring the
lines between becoming consolidators themselves.
Indeed, the roll-ups are starting to act like RIAs and this 23-person deal was in fact United Capital's RIA's biggest team recruit since it was formed in 2005. Described it as a divestiture of a bank, United Capital lured over the advisors with locations in Denver, Scottsdale and Tucson. These advisors were formally with Capital Investment Counsel, an RIA purchased by Birmingham, Ala.-based Compass Bank in 2007. That same year, Spanish banking group Banco Bilbao Vizcaya Argentaria (BBVA) purchased Compass.
The RIA was originally sold to Compass Bank in 2007. Compass was then bought by a Spanish bank and that transaction changed things for the RIA, Brinker says.
"The latest transaction changed the complexity of the original plan of the RIA folding into the bank. They were very rare and didn't have a non-compete and non-solicitation. This is very rare in a captive environment. It gave them the flexibility to control the process." Brinker says.
However, a statement from BBVA Compass indicates the company is still very much committed to the wealth management business despite this team's departure.
"BBVA Compass never exited or ever desired to exit the wealth management segment. BBVA Compass is committed to serving all segments in its communities, including wealth. We remain fully committed to all our communities and customers. The agreement with United Capital Financial Advisers on the relocation of the 23-person team at Denver-based Capital Investment Counsel supports the bank's commitment to its core Global Wealth activities, in particular those that provide a competitive advantage in our new organizational structure, which brings together our three primary lines of business to better serve our clients."
Deals in '15
There is no question the M&A market is the winner, DeVoe says.
The first quarter of 2013 saw there were 12 deals; there were 10 deals in the first quarter of 2014. But there have been 20 deals so far in 2015, an increase of 66% from the year before, DeVoe says. There are deals with at least $100 million in assets and aren't necessarily succession planning issues. See: The RIA M&A market stumbled in 2012, but giants were not deterred, Schwab end-of-year data shows.
"I've been focused on RIA activity for 13 years and to the best of my knowledge this is the highest number we've had for any given month in the last 13 years," he says.
---
Mentioned in this article:
---
---
Share your thoughts and opinions with the author or other readers.
---