News, Vision & Voice for the Advisory Community
The Seattle-based firm signs on CliftonLarsonAllen Wealth Advisors, Beacon Pointe Advisors, Convergent and Freestone
September 10, 2014 — 1:41 PM UTC by Brooke Southall
Brooke's Note: The performance reporting world for RIAs is much like the custody world for RIAs. Most firms simply never budge — until they do. The ones that truly seem to be captives to their vendors of these services are the firms with multiple billions in assets under management. Moving is hell, for them and their customers. So when I see four firms of this stature shoving their couches through narrow doorways and down spiral staircases, I take a look. It's not that one competitor is tanking. These accounts were pulled from Schwab, Fortigent and Advent. It's that Tamarac seems to be selling the intangible that is most sought — peace of mind about the future. Now it just needs to make that implicit promise tangible.
Tony Hallada likes to keep a skinny Rolodex.
The chief executive of CLA Wealth Advisors, which manages $3.9 billion, points to his monogamous relationship with Schwab Advisor Services to illustrate what he means.
It's not that the San Francisco-based RIA custodian is perfect, it's that Hallada has no interest in the red tape of custody polygamy. Another example of keeping it simple: all advisors on Hallada's payroll are paid a salary.
From Hallada's standpoint, his RIA already has enough moving parts after combining LarsonAllen and Glifton Gunderson in 2012 to create a 15-office company with 89 employees just in wealth management. The larger company, CliftonLarsonAllen LLP based in Minneapolis, has accounting as a core business.
Looking for the dashboard light
So it makes sense that Hallada was more than open to an effective sales pitch on how to replace his firm's multi-vendor technology relationship with Advent Software APX, Advent Axys (dropped after the merger), Junxure CRM and Tamarac rebalancing. See: Can the new Envestnet-Tamarac Godzilla take on the Advent-Black Diamond King Kong?.
"It has been a kind of a hodgepodge and we haven't been able to get a real dashboard," he says.
But one of those companies, Seattle-based Tamarac, purchased by Envestnet two and a half years ago, left a deep impression on him reminiscent of why a Fortune 500 company might choose IBM.
"They'll be far beyond in two years where they are today," Hallada says.
Good company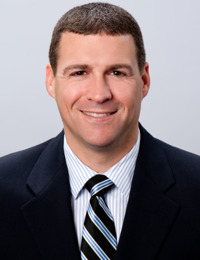 Bill Bancroft: I'm blown away because
it's often something we haven't even
thought of.
In addition to CliftonLarsonAllen, a swath of leaders of giant RIAs looking for a new course for their technology futures have turned to Tamarac.
Beacon Pointe Advisors, which manages $7 billion out of Newport Beach, Calif.; Los Angeles-based Convergent Wealth Advisors, which manages $8.5 billion; and Freestone Capital Management LLC in Seattle, which manages (according to its ADV) $3.1 billion, have all just completed or are in the process of completing conversions to wider use of Tamarac beyond its rebalancing software.
This is the second announcement of immense deal wins by Tamarac. See: Envestnet struts upmarket stuff by signing a $1.5-billion, a $3.3-billion, a $2.3-billion and a $4-billion RIA to big technology deals.
Tamarac now serves 775 firms that manage a cumulative $375 billion of assets. Many of those firms still just use its rebalancing tool. Its full offering includes a retrofitted Microsoft Dynamics and retrofitted Schwab PortfolioCenter. Tamarac now supports 100 firms that manage $1 billion or more of assets.
These moves are not surprising to Joel Bruckenstein, producer of the T3 conferences for the RIA industry.
" I think that the integrated approach that Tamarac takes attracts some of these big firms because they can get the greatest operational efficiencies out of it," he says. "Some older systems do not offer the type of flexible reporting capabilities — and other functionality — that some RIA's crave. There are still plenty of Axys users, PortfolioCenter users and until recently dbCAMs users out there who want more than their current systems offer. It is a pain to change systems, but eventually firms reach a tipping point where they have to move. When they do, some of the leading alternatives they look at are Black Diamond, Orion, and Tamarac."
Audition platform
The executives from each of these firms, except Freestone thus far, participated in interviews to better explain their choices and the simplicity theme stood out in each case.
Bill Bancroft, head of the advisory group for Convergent Wealth Advisors, says his company has been reluctant to change from use of its Fortigent LLC software. After all, Fortigent and Convergent share a founder in Steve Lockshin, who is still chairman of Convergent. Fortigent is now owned by Boston-, Charlotte, NC- and San Diego-based LPL Financial. See: An LPL-ified Fortigent bursts back on the scene with new software, new pricing and a surge of growth.
But Convergent has been using Tamarac for rebalancing since 2010, giving the tech firm serial opportunities to show its wares with a view to instigating a deeper technology relationship.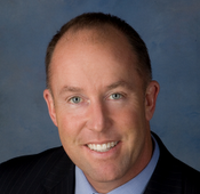 Matt Cooper: Schwab came to us
and said: You know that nice
customized report? Now you need to
select one of a few choices.

"They roll out enhancements every two months that make us better. I'm blown away because it's often something we haven't even thought of," says Bancroft. See: Tamarac claims what was unthinkable two years ago — that it is on the same playing field as iRebal for rebalancing software.
Still, Bancroft emphasizes that Fortigent remains the primary software the firm uses for its clients with $10 million or more in assets. The pool of clients with $10 million or less, called Independence by Convergent, are fully migrated to Tamarac and that segment represent about $500 million of assets under management. The ultra-high-net-worth unit has the $8 billion.
Un-customized
Matt Cooper, partner and president of Beacon Pointe Wealth Advisors, his firm's aggregation partnership., says that his company became determined to find a new performance reporting partner after Schwab made a change that diminished the value of the software he was using. His RIA had been a customer of Overland Park, Kan.-based Etelligent and he loved the software developed by Jim Starcev (who worked at Etelligent from 2000 to 2008) because it allowed him to customize reports for clients. See: How Matt Cooper is getting past the 'oh, sure' factor that came from a slow roll-out of … the other Newport Beach roll-up.
Then Schwab acquired Etelligent, with one disheartening consequence.
"We had a very nice custom report until four years ago and Schwab came to us and said: You know that nice customized report? Now you need to select one of a few choices." See: Schwab moves to keep 3,500 desktop-bound RIAs from walking onto somebody else's cloud.
Schwab Spokesman Greg Gable did not respond to a query about this issue. See: Envestnet increasingly cuts Schwab out of its RIA software mix and 39 RIAs are leading the way.
Starcev says he can only offer limited insight about what happened here. "We left Schwab fairly soon after they purchased," he says. "I do know there were a few companies that had some challenges with reports, but not sure which companies. From Schwab's perspective, it is much more scalable to do template reports versus custom."
The problem, Cooper says, in addressing this custom-report issue is that he was a captive of Schwab because of how excruciatingly difficult and expensive it would be to move off of Schwab's database. That said, he closely considered Black Diamond in Jacksonville, Fla. and Omaha, Neb.-based Orion Advisor Services, LLC and considers them both excellent alternatives.
By moving to Tamarac, Beacon Pointe was able to get its customized reports and continue on the same database.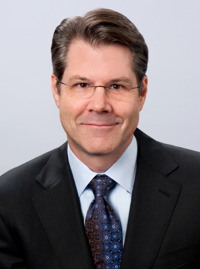 Doug Wolford: More and more of
our people use liquid investments.
Liquid vs. exotic
Cooper says he chose not to try a solution based upon Schwab Intelligent Integration, the custodian's in-house integration because it would not be good for a multi-custodial practice. Cooper's firm also makes heavy use of Jersey City, NJ-based TD Ameritrade for RIA custody. See: Schwab shifts its strategy on its massive Intelligent Integration.
He was particularly concerned with simplification because of his offshoot, Beacon Pointe Wealth Advisors, a roll-up-like entity that has satellites in San Jose, Calif., Scottsdale, Ariz., and Santa Barbara, is seeking to open an additional 35 offices across the nation through acquisitions and partnerships over the next ten years. See: How Matt Cooper is getting past the 'oh, sure' factor that came from a slow roll-out of … the other Newport Beach roll-up.
Cooper adds that there is one other psychological factor that played on him in choosing Tamarac. As he met dozens of advisors as prospects for his roll-up, the name Tamarac kept coming up. "I'm seeing more Tamarac out there," he says.
There was also an X factor that moved Convergent to look past its existing provider: a shift in the way it invests from lots of illiquid alternative investments to liquid ones. Tamarac is perfectly suitable for liquid alternatives whereas Fortigent was needed for reporting on more exotic investments.
"More and more of our people use liquid investments," says Doug Wolford, president of Convergent.
---
Mentioned in this article:
Envestnet | Tamarac
Portfolio Management System, CRM Software, Trading/Rebalancing
Top Executive: Stuart DePina
---
---
Share your thoughts and opinions with the author or other readers.
aygruvopomi said:
June 15, 2015 — 4:34 PM UTC
[url=http://flagyl-online-buy.net/]Flagyl Antibiotic[/url] <a href="http://priligy-cheapest-price-buy.org/" rel="nofollow">Priligy Dapoxetine</a> http://lasix-buy-online.net/
---
---