News, Vision & Voice for the Advisory Community
Kneen and Clayton were still on Windows 2003 version at UBS, a metaphor for why they have moved to Focus Financial and Tamarac software
February 7, 2014 — 6:20 PM UTC by Brooke Southall
Brooke's Note: If you want to find out what is happening on Wall Street, talk to advisors from places like Colorado. They are the ball on the tip of the seal's nose and experience the greatest torque. Talking to Clayton Hartman, I learned much about advisors and how willing many of them are to shape the destiny of this business.
The logistics and emotions of engineering a wirehouse breakaway involving 17-people, four cities, one top recruiter, lawyers, one roll-up and the hangover of having done a half-baked breakaway five years earlier from Smith Barney were all factors Clayton Hartman cited in his debriefing related to his $1-billion team's departure from UBS.
But really, dealing those issues in the grand scheme was box checking in forming IFM Capital Advisors and its offices in Denver, Colo.; Los Angeles; Fort Collins, Colo.;' and Sioux Falls, S.D. for the seasoned entrepreneur and partner in the newly formed RIA
What proved a more soul-jarring challenge for Hartman was the difficult footing he found himself on with one 80 year-old woman.
"I literally couldn't tell my mother who is 80," he says. "She said: You seem to be traveling a lot." IFM used Brian Hamburger and his MarketCounsel team as legal counsel for the transition and he said he got "the talk" about the importance of confidentiality and didn't mess around with it. Hamburger gave anecdotes about how some would-be breakaways got drawn and quartered by wirehouses when they failed to keep the secret in this article: Deal killers for almost-breakaway brokers.
Preserved in amber
Hartman is now relieved that his cloak and dagger act with the family matriarch is over after two years — as much as he is about a breakaway process that really dates back to 2007 when he and his partner sought greater independence through breakaway from Smith Barney to UBS.
"We thought UBS was transitioning to a different kind of wirehouse but the first thing that happens [in 2008] is that the world collapses around them," Hartman says.
He adds that UBS had floated an attractive scenario where it would no longer be owned by the Swiss, technology would be revamped and where there would be a much broader array of asset managers available. All of that changed after UBS suffered legally and financially during the 2008-2009 financial crisis and its financial priorities shifted. See: 13 things to know about Bob McCann recruiting his old Merrill Lynch team to UBS .
A lingering sign that the UBS model ended up being preserved in amber, Hartman says wryly, is that he found himself still using Microsoft 2003 right to the time he left. See: Is UBS channeling its inner IBD in levying $15 charges on its advisors for redundant mobile devices?.
UBS declined to comment generally and to specifics, like the 2003 technology, for this article.
Too crowded a field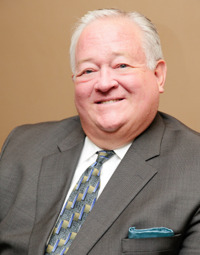 Clayton Hartman: I literally couldn't tell
my mother who is 80.
One roll-up that got a cursory look by the IFM team before deeper due diligence with Focus Financial was HighTower Advisors but it was dismissed because of news emanating from the Chicago-based firm. See: The case for Chicago as an epicenter of the RIA world.
"I think there are well-publicized things going on there and so we decided early on to look elsewhere," Hartman says. HighTower has gone through a slowdown in deals during the past couple of years after seeking a follow-on round of funding that never materialized. See: HighTower passes up $40 million capital raise, takes a big breather from deals and implements a pacing regimen.
But the deal flow from the company recently perked up. See: HighTower shifts into high gear with a three-team, $1.2 billion AUM in-three-weeks spree.
Unshackled
The autonomy offered by Focus and the RIA model should be like tonic to the IFM team, according to Mindy Diamond, president and chief executive of Diamond Consultants":http://www.riabiz.com/d/2081011, who helped facilitate the breakaway. "Unshackled from the confines that UBS placed on them, Tim and Clayton will be able to market themselves and service clients in a whole new way," Diamond writes in a release.
Former South Dakota state senator Tom Dempster, also from UBS, joins the team heading the firm's Sioux Falls office. Dempster has been in the investment management business for more than 30 years, serving private and institutional clients. During this time, he has also served as a County Commissioner in South Dakota for nine years, and a South Dakota State Senator for eight years. A total of 17 former UBS employees are also part of the start-up. Those other breakaways include: Those other breakaways include: Rick Basford, Alan Beugg, Daniel Gamache, Jeffrey Gordon, Wayne Jamerson, Brian Sullivan, and Jennifer Thompson.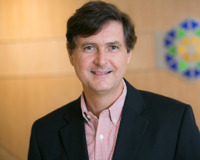 Rudy Adolf: The first list they
sent us was 1,000 questions long.

Exhaustive due diligence
Also exhaling is Rudy Adolf, chief executive of Focus Financial LLC, whose firm had to pull off the double-barreled job of assisting the breakaway and buying the practice to add to a grander partnership with $70 billion of assets. See: What bet Rudy Adolf is making on RIAs by pre-borrowing $550 million from Bank of America and a wider syndicate.
Never had Focus been the subject of such exhaustive due diligence.
"The first list they sent us was 1,000 questions long," he says. "These are serious entrepreneurs and serious advisors."
Hartman chuckles and says that his firm made life even harder for Mindy Diamond, the recruiter that introduced them to Focus.
"If Rudy got 1,000 questions, she got 2,000. She helps you get through the clutter."
...To end all breakaways
Though Hartman says the two and a half year vetting followed a script his company uses on all its big decisions, he said it also reflects a major determination to make this the breakaway to end all breakaways.
His firm, long with Smith Barney, is peopled by two partners who consider themselves to have been entrepreneurs before they became advisors.
"We have launched, managed and sold many businesses for ourselves and our clients, and knew we needed support in building the business we had always envisioned," said Kneen, founding partner and chief investment officer in a release. "When we looked across the industry it was clear that Focus had the team, scale, and access we needed to successfully transition towards independence. Our desire to do right by clients and to harness our entrepreneurial spirit has come to life with IFM Capital Advisors."
"We ran outside entities and we continue to do that," Hartman says.
One recent non-advisory adventure involved the partners' development of then sale of the Colorado Golf Club. Sold in 2007, Hartman and his partner, Tim Kneen, had to go back in and buy it back, at a discount. They are now in the process of selling it again, this time to their fellow members. Kneen was also in the recycling business in Iowa and owned a newspaper.
Kneen is still a top-notch golfer who knocked on the PGA tour. He told the Denver Business Journal in 2007: But "like a lot of guys, I was just good enough not to make it. I could shoot 70 all day; I just couldn't shoot 64."
The next business frontier for Kneen and Hartman has a familiar ring to it — becoming a roll-up of sorts. The company now has the backing of Focus to make that happen but it also has a bigger asset: the experience of being rolled.
"We think we know the process really well," Hartman says.
---
Mentioned in this article:
MarketCounsel
Consulting Firm, Specialized Breakaway Service, Compliance Expert
Top Executive: Brian Hamburger
---
---
Share your thoughts and opinions with the author or other readers.
Jeff Spears said:
February 7, 2014 — 9:42 PM UTC
I had the pleasure of meeting Tim on January 11, 2005. He sent me a binder describing his group and ONLY 17 due diligence questions before we met. It was such a unique approach I have kept the binder and due diligence questionnaire in my office ever since.
Brooke Southall said:
February 7, 2014 — 10:05 PM UTC
Ha. Good little anecdote. Maybe we should publish the 17 questions.
Brooke
http://winadm.com/user/kopetpdhum/ said:
June 25, 2014 — 11:59 PM UTC
Some consumers have wondered why Apple Dell studio 1735 Battery made the decision to stay with Core 2 Duo processors as an alternative to utilizing the new Intel Main i3 inside the 13-inch line. Although a person could cynically speculate that it built to ripple?the low-end MacBook Professional with previous know-how to pressure persons to spend more, it seems a lot more probably that Apple didn choose to utilize the Intel High definition integrated graphics that these types of a move would require (the 15- and 17-inch models consist of Intel High definition graphics, but have committed Nvidia graphics processors at the same time).
http://www.conveyormfg.com/postinfo.html said:
June 26, 2014 — 1:31 AM UTC
Let's talk of the 2nd way, so far as commissions are apprehensive, that you could make funds from the ganoderma organo gold espresso enterprise. The 2nd method to receive money within just this purchasers are from Actions For success Reward commissions. The pretty very first solution to make revenue was from receiving Retail Commissions. Retail commissions are compensated each and every day and for that reason any time you have out there and provide espresso you are able to seriously exchange that merchandise to the revenue when you provide the ganoderma espresso straight to men and women. Should you select this each and every solitary working day then you'll experience the earnings from selling the espresso every single one working day. The 2nd approach that you should generate commissions from Organo Gold makes it possible for you to surely receive commissions compensated to by yourself on an each and every week, every month and quarterly basis. Actions For fulfillment Bonuses or commissions truly are a wholesale commission that is introduced to some distributor after they have got supplied the 3 products promotion packages.
---
---