News, Vision & Voice for the Advisory Community
With Philip Palaveev overseeing the project, LPL is working to install more management expertise in the crazy-growth OSJs it both supports and competes with
August 22, 2013 — 3:46 AM UTC by Lisa Shidler
Brooke's Note: We look at each conference to see what it tells us about the company's master strategy for winning more assets — and retaining what it has. The biggest new — not like others — allocation of resources by LPL will only serve 20 firms (albeit with several hundred advisors with combined revenues of more than $100 million) and that made us take a deeper look. These 20 firms are more likely to stick around with new services being showered on them. But they'll also compete more effectively for talent and assets against other LPL affiliates — and LPL itself. That's what makes this move so interesting.
LPL Financial has faced an ongoing choice with regard to OSJs — entities that are both its best growers and its staunch competitors: Help them grow or concentrate more on helping its other 15,000 advisors to compete more heavily against them. See: LPL adds a $1-billion firm with a family-office mindset and CPA rep base to its growing list of OSJs.
This week, the Boston-, Charlotte, N.C.- and San Diego-based broker used its national conference in San Diego to give perhaps its strongest signal yet that it'll back the giants. (Though in the spirit of even-steven, it released a new round of technology improvements designed to help rank-and-file advisors achieve efficiency gains of 50%.)
LPL will be lending a big corporate hand to its 20 top-producing firms. These offices of supervisory jurisdiction are firms that have minimum annual revenues of $5 million and also have at least 20 advisors who serve as reps of reps. The OSJs remove a few of the complexities of going solo — particularly with nettlesome, expensive compliance and regulatory issues. In this regard, LPL is also backing the growth of a more full-service model for advisors and, at the same time, keeping it at arm's length. See: How LPL's biggest branch office added $3.5 billion this year by beating LPL itself with a key service.
LPL previously indicated that it will back firms with OSJ-like characteristics. These include startup companies like Robertson Stephens in San Francisco; Washington Wealth Management of Middleburg, Va.; and CONCERT Global of San Jose, Calif. See: With LPL as its new BFF, CONCERT seeks bigger game and more RIAs.
Profit calculation
In the past, these super-reps were treated the same as any LPL firm. If anything, LPL tended to compete with these firms to the point where LPL put a check on them last year by lowering their payouts. See: LPL reaches hard-won agreement to rein in bonuses to big advisors that had proved to be overly generous.
However, this latest move by LPL clearly demonstrates the company's commitment to building up its OSJs — fulfilling a promise to provide higher levels of service to make up for the payout cuts.
Former LPL executive Scott Miller says that in the past the nation's largest independent broker-dealer never gave special services to its largest teams because they weren't seen as the most profitable part of the business.
"There certainly appears to be a shifting going on at LPL, and there's always a profit margin calculation when they put these things into the equations," says Miller, who runs FirstPoint Partners, LLC, a Solana Beach, Calif. consulting firm. "Given the new economics of the contracts for these firms, it makes sense for LPL to help these big firms grow. Now, they're putting resources around them to help them grow."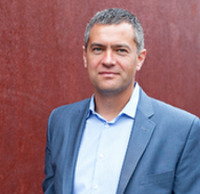 Philip Palaveev began creating his lesson
plan in February and continues to
train consultants.
Palaveev appears
To execute this undertaking, LPL brought in one of the industry's top consultants, Philip Palaveev, CEO of The Ensemble Practice LLC. He spent the last seven months building a special consulting program for LPL and helped the firm hire four consulting experts, and taught them how to run the program.
Palaveev was a driving force at Fusion Advisor Network and helped bring up hundreds of reps at National Financial Partners Corp., leading to Fusion's acquisition by NFP last summer. See: National Financial Partners buys longtime partner Fusion signaling a shift away from the 'roll-up' model.
He is also the brains behind the Moss Adams-InvestmentNews compensation research. See: InvestmentNews shows it means business in the consulting business.
Palaveev's skill-set has equipped him for the task of turning a large-concept theory of practice-management into a digestible and teachable program. "It was great to partner with him and to take an idea and boil it down to something deliverable," says Sal Zambito, senior vice president of business consulting at LPL.
Palaveev, who at press time was unavailable for an interview, will stay on as a consultant a least through the end of September.
18 months of B-school
Even though these giant advisory firms have grown rapidly, they still need guidance,
"What they were doing right may not continue to be the right thing going forward," says Zambito. "As they built these organizations they are great at recruiting, which is instrumental to building a successful organization, but our work is centered around maximizing their skills so they can achieve their higher potential. They may be a great recruiter but don't have a CFO. That's where we come in."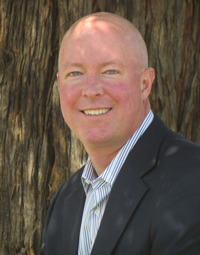 Tim Welsh: Whenever you've got negative
press, you shower them with practice
management.
The new program seeks to make existing advisors more productive and to bring on new advisors who will add to the bottom line. It's likely LPL will spend about 18 months with each firm, starting with an initial assessment and following through with concrete guidance. The consultants will work closely with the advisors on specific projects.
"We're making a commitment to investing in this business model," says Zambito. "We feel very strongly about the viability of the business model and the ability for them to continue their growth. We want to make sure it's done in a sound manner."
The consulting services will be provided to giant advisory teams at no charge.
The ol' 80-20 rule
LPL is changing its tune on these super OSJs for a variety of reasons, says Timothy Welsh, president and founder of Nexus Strategy LLC.
"They were slow to warm up to these super branches," he says. "Once they realized that 80% of their revenue was coming from 20% of their advisors — these larger firms — they realized they needed to shower them with love, otherwise they'll leave. I'm sure they did the math and decided 'we can either fight them or support them.'"
Welsh also points out that LPL has certainly experienced some backlash with advisors attacking the firm for growing too big and having poor customer service. "Whenever you've got negative press, you shower them with practice management," he says.
Push in the OSJ direction?
"It's a very disciplined approach to business planning with a financial review looking at the maximization of resources and all sorts of things you'd see a CEO-suite do," Zambito says. "Many times these RIAs are large organizations but they haven't put a true business team together. What we're doing is supplementing the executive team with our skills. They're outsourcing these activities to LPL."
By outsourcing to LPL, a division of labor is being completed because LPL is, in effect, outsourcing its compliance for many of its small advisors to the OSJs.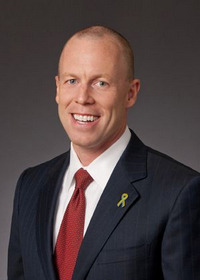 John Hyland: For advisors that want
access to the hybrid RIA model
as well as a firm level
succession solution, the home office supervision
of LPL probably won't be a
desirable option.
Recently, LPL announced a policy change that some industry leaders predicted could favor these large super OSJs. The firm decreed that solo practitioners would henceforth be required to use LPL's compliance services — at an extra annual cost of $4,800 — starting in 2015. See: How Jeffrey Concepcion manned up after FINRA and Lincoln Financial troubles to become an LPL giant.
Miller says that's a significant cost to smaller advisors and wonders if the policy is geared to nudging these smaller advisors in the direction of the giant OSJs.
Zambito says it's very possible solo advisors could join a super OSJs, but are certainly not required to do so. "We know these large organizations have strong capabilities of supervision and compliance. We're not pushing people to them, but that's an alternative and we'll partner with them if they want to move over."
But John Hyland, co-founder of Morristown, NJ-based Private Advisor Group LLC — at $14 billion in AUM one of LPL's biggest firms — thinks many single advisors will not want to use LPL's compliance model.
"For advisors that want access to the hybrid RIA model as well as a firm level succession solution, the home office supervision of LPL probably won't be a desirable option," he says.
Extra layer
However Abby Salameh, chief marketing officer of Private Advisor Group, believes LPL is now a more desirable option for OSJs, thanks to its choice of Palaveev.
"Philip is a great thinker and strategist," she says. "I believe he has helped LPL understand and identify how they can effectively help their OSJs run their own businesses better. It's a new offering with a dedicated team and Philip helped mastermind the offering. We are always seeking ways we can leverage resources available to us from LPL. This helps us. It helps our advisors. And ultimately helps their clients. And that's what it's all about."
Salameh, who recently joined PAG, worked with Palaveev at Fusion Advisor Network. See: Abby Salameh joins LPL's largest branch office.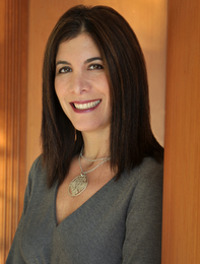 Abby Salameh: LPL understands we have
a way to deliver a deeper
level of service that they might
not be able to.
Salameh believes LPL appreciates the importance of OSJs like Private Advisor Group.
"I think LPL sees the value that firms like PAG bring to the table. It's not just the compliance and supervisory oversight, it's the community and deep relationships we have with our advisors that drives so much value," she says. "LPL understands we have a way to deliver a deeper level of service that they might not be able to — an additional layer that can help drive advisor satisfaction and loyalty."
How it works
LPL will begin by working with a several of the 20 eligible advisory firms. The new consultants will work closely with LPL's existing relationship managers.
"We didn't pull resources from one area, but we added a new investment," Zambito says. "We had the idea a little over a year ago, and everyone's really excited about providing another level of executive-level consulting for these organizations that can really benefit from it."
It appears that the giant OSJs could see a huge boom in business. Forty single advisors have already affiliated with PAG, says Hyland.
"And, we do believe that trend will accelerate," he says. "We provide our advisors an additional level of support that complements that of LPL."
---
Mentioned in this article:
---
---
Share your thoughts and opinions with the author or other readers.
Stephen Winks said:
August 26, 2013 — 9:06 PM UTC
Large scale support for expert advisory services continues to be a challenge for the independent RIA/broker business model. LPL can either democratize support for expert professional standing or work with each individual advisor staring with its largest advisors.
This is a start, hopefully it will lead large scale expert support for advisory services, leveling the playing field for all LPL advisors. Support is scalable, it is just a function of providing access. The present tact presumes a functional division of labor within a practice rather than helping every advisor elevate their practice to control their threshold value proposition, pricing, margins and professional standing.
SCW
http://rusgosudar.16mb.com/user/carpinteyrotaq/ said:
June 26, 2014 — 7:45 AM UTC
Just lately, OZAKI launched a range of Apple iPad two equipment, together with a iStroke pen with revolutionary visual appeal, beautiful and fragile workmanship, to deliver customers with accurate handwriting and drawing aids. Stylus duration shorter as opposed to regular pen, delicate rubber head and aspect with the recovery was great. The pen in the manner element, essentially the most significant is its impressive utility that allows users to completely experience the entertaining of composing, the discharge of finger tiredness, stay away from misuse, efficiently boost the procedure of fluency, accuracy, bid farewell to your monitor fingerprints from shiny as new.
http://www.fsienergy.com/index2.html said:
June 26, 2014 — 9:11 AM UTC
Giving your son or daughter an all normal fix for Focus deficit hyperactivity disorder is absolutely a quick, healthier system to minimize indications and symptoms. Inside the subsequent paragraphs, you'll explore why these remedies are deemed much more efficient than prescription medications and exactly what to search for inside of a significant quality one.
---
---