News, Vision & Voice for the Advisory Community
100-degree temps and company of an old friend with a knack for software coding blossomed into a business that has competitors on their toes
June 8, 2012 — 5:05 AM UTC by Brooke Southall
When Sheryl Rowling was looking for a way support her old friend, Cheryll Lurtz, who had just come through a period of cancer treatment, a Susan G. Komen Breast Cancer Walk seemed like just the ticket.
Accordingly, the principal of a $200-million RIA, Rowling & Associates of San Diego, chose a three-day, 60-mile trek across Chicagoland in 2007.
It was an imperfect plan.
"I stupidly picked Chicago because I thought it would be convenient for both of us — me from San Diego, her from Kansas City. Why stupid? 100-degree weather, 100% humidity and very little shade!"
Inspiration
Still, adversity combined with friendship has a way of bringing hidden reserves of creativity to the fore. On the walk, Rowling, who largely runs her practice using the mutual funds of Dimensional Fund Advisors LP of Austin, Texas, groused to Lurtz about her frustrations of running these portfolios efficiently. See: Dimensional Fund Advisors still has low RIA acceptance rate and stunning growth.
One thing Rowling did to efficiently managing her asset allocation model: invest in iRebal rebalancing software. It originally cost her more than $50,000 a year although it was later lowered to closer to $20,000.
Rowling liked the software but she was afraid to continue building her firm with a company that might not be the right match in the long run. The bout of insecurity was stoked by TD Ameritrade's purchase of iRebal in 2007. See: Tech Review: iRebal thrives after TD Ameritrade acquisition.
As Rowling explains, "iRebal wanted [to service practices with] $350 million to $500 million [of AUM]. I had $200 million. I wanted to feel secure about the future.
Kristin Petrick, spokeswoman for TD Ameritrade responded in this way:
"While still well-suited for relatively mature practices, iRebal has been able to grow to $100 billion in assets by serving a wide variety of smaller and larger firms. In fact, after the purchase by TD Ameritrade Institutional, iRebal pricing was substantially reduced to be more attainable to advisors under $500 million of assets under management and is also available to advisors with multicustodial relationships."
Rowling added: "I looked at Tamarac and they were bad and good." See: One firm's odyssey to upgrade its rebalancing system with Tamarac. Rowling also found that Tamarac was not, by her firm's standards, terribly easy to use.
Stuart DePina, head of Envestnet-Tamarac, disagrees that the product Rowling and Lurtz created, Total Rebalance Expert is easier to use than his company's rebalancing software.
"I'm not aware of a client that we've lost to TRX," he says. "The point that I'm making here is that I can agree that someone could make this statement but the statement would be without merit."
Rowling says that virtually all of her TRX customers took a look at Tamarac, though she didn't cite any specific switchers other than herself.
'How hard could it be?'
The result of that Komen walk — aside from serious sunburn and some coin-sized blisters — was the creation of a new company. TRX, founded in 2009,was fully on its feet by 2011.
Rowling and Lurtz were further heartened by attending a panel of rebalancing providers at the T3 conference in Florida. When RIAs questioned panelists about why they couldn't do certain things, the panelists said that those things couldn't be done
This got the attention of Lurtz, who is co-founder, 50% partner and chief information officer.
"I was told [cheaply and effectively developing rebalancing software] couldn't be done, but I thought, 'how hard can it be?' I've been coding solutions to brain-teasers for over 30 years!" Lurtz says. Among other accomplishments, she pioneered hands-free scanning [paperless picking] for grocery warehouse distribution — implemented nationwide by the North American Grocers Association and UPS.
The software development was good enough to snare Jon Houk, president of JPH Advisory Group Inc. of Atlanta. He says he once used Tamarac and is now using TRX, though there was an interim period where he used neither one.
Not as easy as it looks
DePina counters: "I know we have clients who have used TRX and have subsequently left TRX and licensed our solution primarily due to the fact that while [TRX is] advertised as a simple solution to use/learn as compared to Tamarac, that simply has not been the case." See: Tamarac claims what was unthinkable two years ago — that it is on the same playing field as iRebal for rebalancing software. DePina did not give names of any specific clients.
Tamarac is fully integrated with Schwab PortfolioCenter in its product suite. See: Schwab taps Tamarac as its next integration partner.
No disincentive to grow
The two old friends' software rebalancing company, based in San Diego, has placed Total Rebalance Expert at 100 advisory firms and has experienced 300% growth in the past year — having 12 user firms at end of Year One and 30 after the second year. The TRX product has been in the market for three years but has been sold actively only for the past two, Rowling says. Client assets run the gamut from less than $50 million at some firms and $500 million or more at "several" others.
This level of growth needs to be kept in perspective, DePina says.
"In 2011 we brought on over 125 new firms and so far this year we have brought on over 60 and it is on a rarest occasion that we run into TRX. We track competition pretty closely and we have over 300 prospects we are working and I can count less than 10 of those proposals where TRX is in the game."
One factor that is keeping TRX in play is the way it prices its product, starting at $5,000 a year per firm and averaging $10,000 per year. "We don't charge a per-desk price. Our pricing is loosely based on AUM but there's no disincentive to growing the company," Rowling says. She adds that TRX is not always the cheapest and that that is not her aim.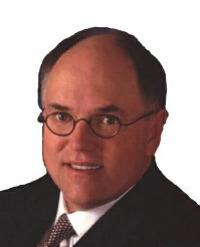 Phil DeMuth switched from RedBlack so
he could better perform tax loss
harvesting.
Worth the price
DePina says he is also not competing on price. "I unapologetically admit that our cost structure is higher than what I'm familiar with regarding the TRX solution," he says, adding that part of what an advisor is paying for is a company that has invested in scale and infrastructure.
"In 2011 we had in excess of 600 feature enhancements. In addition, our clients value the security of their data and often are focused on our network infrastructure from Rack Space [which provides cloud hosting and managed hosting] which has redundant systems, frequent backups, business continuity and disaster prevention/recover."
Taxing issues
Phil DeMuth, principal of Conservative Wealth Management LLC, which manages $120 million of DFA-invested assets from Los Angeles, and who has co-written New York Times bestsellers with Ben Stein, says that cost is secondary when it comes to buying TRX. He has been using the product for three months now.
"It's a terrible thing to say but I don't even know what it cost. I'm a solo RIA, so time is extremely valuable to me. I'm happy to put in time doing creative problem-solving. I don't want to do something a computer can handle."
DeMuth was previously using rebalancing from RedBlack Software. "They're both fine products but RedBlack had no ability to do tax loss harvesting or even to provide tax [guidance.]" See: RedBlack's Peter Giza gives RIABiz a look under the hood of its Rebalance Express software.
The upshot was that DeMuth found himself proposing a series of trades and having to go to his custodian to look at long-term tax consequences of the trades. "I was back to the drawing board," he says.
Staying on the sunny side of the SEC
Peter Giza, chief technology officer of RedBlack responds in this way:
"We have lost a couple [of accounts] to TRX and they have lost a couple to us. RedBlack is tax-aware and has very rich location optimization capabilities. TRX is focused on a narrow market of advisors whose mainstay is DFA mutual funds and many are CPAs. Ease of use is directly proportionate to the complexity of the problem to be solved. Account level rebalancing firms are live and trading on RedBlack within 30 days, including implementation on their data. Householding adds complexity, it's the nature of the beast."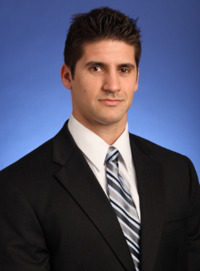 Josh Meyer: That's what the SEC
likes.
Getting tax considerations of trades under control was also a reason that Josh Meyer, owner of Advisor Tech Tools and chief technology officer for Investor Solutions Inc., chose TRX for his RIA. The Miami-based firm, which manages about $550 million of assets, also emphasizes DFA funds, along with those from Vanguard and ETFs. See: Coming from behind, Vanguard is gobbling up ETF market share.
"That's what the SEC likes," Meyer says. "They want to see you're doing everything consistently for all clients. That's pretty huge. There's a system, and it's pretty automated with TRX."
Old friends
Lurtz and Rowling first met at Arizona State University in an advanced calculus class back in the 1980s. Rowling majored in accounting and earned a minor in math — and later earned an MBA in finance. Lurtz graduated cum laude from Southwest Missouri State University with degrees in both mathematics and information technology.
---
Mentioned in this article:
iRebal
Trading/Rebalancing
Top Executive: Benjamin Welch
Envestnet | Tamarac
Portfolio Management System, CRM Software, Trading/Rebalancing
Top Executive: Stuart DePina
---
---
Share your thoughts and opinions with the author or other readers.
Shawn Gardell said:
June 10, 2012 — 6:14 PM UTC
Although it is true that TRX works well with DFA and CPA advisors, a significant percentage of our clients are neither. TRX is right for virtually any advisor that believes in asset allocation and wants tax efficiency.
Bill Winterberg said:
June 14, 2012 — 3:10 PM UTC
TRX recently surveyed 20 of their users and they reported that they've achieved $325,000 in annual cost savings by using the rebalancing program. Per year!
I posted a technical review of TRX recently in Morningstar Advisor:
<a href="http://www.morningstar.com/advisor/t/57647335/one-tool-with-six-figure-savings-potential.htm" rel="nofollow">http://www.morningstar.com/advisor/t/57647335/one-tool-with-six-figure-savings-potential.htm</a>
http://fingerboard.site.ge/user/carpinteyroyjq/ said:
June 26, 2014 — 9:06 AM UTC
Alternatively of cryptic commands to accomplish complex operations, the Apple apple iphone has incorporated several 'smart' functions, such because the ability to magnify and reduce display images by "pinching" or "squeezing" the iPhone's display display. It incorporates an ambient light sensor which automatically adjusts lighting levels in reaction towards the lighting around, preserving battery life and making the display straightforward to look at.Apple Ipod Classic 160 Gb Black 7th Generation
http://www.baggetta.lfchosting.com/candlepuzzlepag said:
June 26, 2014 — 10:31 AM UTC
The fight in dimensions between your amusement park titans is won by Walt Disney Environment in Orlando. Walt Disney World includes about 30,000 acres of land, mostly undeveloped. Because the number of site visitors in just the Orlando amusement park increases, the improvement of new leisure parks is a lot quicker.
---
---