News, Vision & Voice for the Advisory Community
Savant Capital and Monitor Group will have a combined $2.7 billion of AUM and hot prospects for gobbling up more firms
April 25, 2012 — 2:58 PM UTC by Lisa Shidler
Brooke's Note: This article is about a successful merger of big RIAs. But it may also point up exactly why the merger movement in the RIA business has been so unsuccessful — despite institutional efforts to fan the flames. This deal was built on trust established over a period of time needed to season a fine bottle of Cabernet Sauvignon. That trust can't be bought or engineered — but perhaps the conditions necessary for RIA principals to get to know each other in deeper ways can be fostered.
With a decided sidestep of roll-ups, two giant RIAs, both successful in their own rights, have cooked up their own merger after spending a number of years getting to know one another. See: Roll-up-like deals back on the rise in first quarter as RIAs look for succession plans.
Savant Capital Management founded by Thomas Muldowney, 59, with about $2.2 billion in assets and The Monitor Group with its $500 million in assets will form Savant Capital Management LLC, which will manage more than $2.7 billion in assets. The new firm is based in Rockford, Ill. The firms expect to wrap up the integration — the biggest the industry has seen in a while — this summer. See: Two big RIAs will merge to form an East Coast powerhouse.
The Monitor Group of McLean, Va. was founded by Lynn Hopewell in 1984. He died in 2006 and Glenn Kautt, 64, is currently president and CEO. Muldowney will be chairman while Kautt takes on the title as vice chairman; Brent Brodeski will serve as CEO and principal and Richard Bennett will serve as chief operating officer.
The men declined to list the terms of the deal but did say that no private-equity funding was involved and the firms weren't interested in joining with well-known industry aggregators.
Executives of the two firms have gotten to know each other for the past seven years as members of The Zero Alpha Group, a network of independent investment advisory firms that was originally founded in 1995 as a study group. "The combination is what makes us strong but the philosophy is the same," Muldowney says. "Glen has a stable of phenomenal advisors who have skill sets that compliment the skill sets at Savant. We are providing continuity for our advisory clients."
Independent together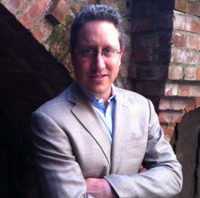 David Selig: This is a strategic
play in the purest form.
What makes this deal unique, industry leaders say, is that these firms are both highly successful and decided to take their fates in hand by creating a mammoth new company rather than selling in to some of the popular aggregators.
"What is unique is both firms are coming together from a position of strength," says David Selig, CEO of Advice Dynamics Partners of San Francisco, who helped facilitate the deal. "This is a strategic play in the purest form. The leaders of these respective firms have a shared vision for what the industry is missing and they're going to try and fill that void."
Selig helped engineer the deal along with John Furey of Advisor Growth Strategies, LLC based in Phoenix.
Furey says it's rare to have this type of deal in the RIA arena. "This is really big news for the industry," he says. "This is a very material transaction. It's not a $100 million advisor, this is 10 times the amount and it's a big deal. It's unique because there wasn't another party coming in to give money to owners. This is about building a national firm in scope and actually reduces risk for everyone because it builds continuity."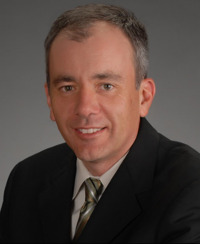 John Furey: [The deal] actually reduces
risk for everyone because it builds
continuity.
Best of breed
Both firms have frequently landed at the top of many wealth managers lists for numerous years. Savant was named as one of the 100 best independent financial advisors in the United States for the last five consecutive years by Barron's and for the past 10 years earned a place on Bloomberg's Top Wealth Managers list. The Monitor Group is known for its tax planning, preparation and advanced estate planning and senior consulting services around the Washington D.C. area. Professionals with The Monitor Group have been named repeatedly by Barron's, Bloomberg as top advisors during the past decade.
The ZAG factor
But leaders at Savant and The Monitor Group say that this deal likely would have never happened if they hadn't been members of Zero Alpha Group.
The formation of Zero Alpha Group began when a few large RIAs met at The University of Chicago and, with the help of Dimensional Fund Advisors, they got matched up with other RIAs. The group became a study group in 1995 but decided they wanted to formalize the arrangement and, in 1998, created an LLC.
The group now has more than $9 billion in assets and is made up of nine giant RIAs who are fiercely independent yet share a common bond in their investment philosophy and wealth management approaches. Muldowney's firm was one of the founding members but the Monitor Group didn't join until seven years ago.
"I was the last firm to be formally admitted and by the time I showed up, I was a referral and I went through a year-long interview and courtship process," Kautt says.
Members of ZAG meet together in person four times a year but are constantly e-mailing and talking on the phones with one another particularly to discuss new initiatives and problems they're encountering. Because of that, both Muldowney and Kautt say they were able to build trust with one another.
"There's no way this deal would have happened if we hadn't been in Zero Alpha Group together," Muldowney says. "We'd seen Glen's name and his personality and his presence in the financial press for a number of years, but once he joined, we really got to know him. You can get to know someone long-distance and face to face and you can form a good relationship."
Furey also thinks this group helped foster the deal. "I think Zero Alpha had a very important role because it helps them feel comfortable about the whole notion of investment philosophy," he says.
Other ZAG members eyed
Muldowney and Kautt say they can't speak for the others in the ZAG group, but they do hope to bring on other RIAs eventually to their firm. A few other ZAG firms include Carlson Capital Management, Foster Group Inc. and Resource Consulting Group.
"These discussions always come up," Kautt says. "We wanted to make sure our combination is done and draws out best practices and results in the best business models that's attractive to other people. Whether or not they're in ZAG. I think time will tell and I think it'll be very attractive."
World domination?
Muldowney jokes that his goal is world domination and says that he hopes his firm's model could ultimately change the financial landscape. He's one of the latest in a string of firms that are trying to push new efforts into the old-school financial services industry.
"We don't have to work with aggregators," Muldowney says. "We can attract other RIAs who can join us."
"I think the idea of having a brokerage driven model is horrible and has been under scrutiny," Muldowney says. "The idea of changing the world is something I've had as a personal objective for a few decades. This gives me an opportunity to do this." See: Wirehouses will create their own independent models, Tiburon report says.
David DeVoe, managing partner of DeVoe & Company says that indeed this deal and ones like it may create a modus operandi for continuity that really doesn't exist so much today.
"Many of these large, billion dollar plus mergers are cash-less or low-cash transactions, which don't necessarily create full liquidity for exiting partners. These larger combined entities are in a better position to acquire mid-sized RIAs, but few are in a capital position to acquire multi-billion dollar firms with cash. Over time, these multi-billion dollar RIAs are likely to swell in numbers and could help solve the industry's succession planning challenges by acquiring the businesses of exiting advisors."
See: How a swath of billion-dollar-plus RIAs are posing a threat to indie advisors.
Publicly run model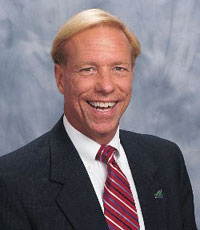 Glenn Kautt: We don't want to
go public but we believe the
business model needs to have continuity.

Even though Muldowney and Kautt say they don't have any intention of going public, they say they do intend to run the company like a publicly run corporation. The firm will have shareholders who will oversee the CEO.
"This makes us start to operate like a publicly traded company," Kautt says. "We don't want to go public but we believe the business model needs to have continuity."
Brodeski says there is clearly interest in bringing on more like-minded firms. "We believe there may be an opportunity but we want to be laser-focused and identify like-minded firms," Brodeski says. "We don't have a need to do anything. We're two successful individual firms and combined we'll be even larger and more successful."
Selling to aggregators felt like a loss
Many advisors are choosing to grow their practices by latching on to some of the industry's giant aggregators such as HighTower or Focus Financial. See: This generation of advisor aggregators puts the roll-up ghosts to bed, for now.
Muldowney says he considered selling to some of the large aggregators, but declined to list specific ones.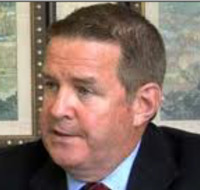 Thomas Muldowney: Those firms bring capital
and they don't bring much of
anything else.
"Those firms bring capital and they don't bring much of anything else. They set up a string of operating commands and demands. The biggest problem with some of these aggregation efforts is it seems there is a winner and someone who doesn't win," Muldowney says. "The object was to make this good for all of the players. We want to make it the best of opportunities rather than finding someone in a win or loss position."
"None of us were in fiscal trouble," Kautt says. "We're both doing very well. We didn't have operational problems. I didn't need to merge or get acquired by anyone. I would get half a dozen offers every year and I didn't need them because I was doing very well. I was intrigued with the ability to create a more sophisticated business model and set a new standard in our business."
Philosophies in line
Transition pains should be eased because the two firms use many of the same systems. For instance, both firms custody assets with TD Ameritrade and Charles Schwab.
Both Savant and The Monitor Group have divisions of their practices that offer lower service to clients with as few of assets as $50,000. "Both Glen's firm and Savant have recognized that there is a huge unserved source and we've both segmented our businesses so we can provide advisory and investment management," Muldowney says.
Rather than having a formal merger, the two companies chose the legal maneuver of creating a combination, which means the assets of each company are put into the new company. The new company is a Delaware LLC.
Why Savant?
While The Monitor Group is well known, executives from both firms decided to drop the name of the Monitor Group and proceed forward with Savant.
Of the two, Savant is clearly the larger firm but all of the executives decided they like the brand name. Muldowney chose Savant because he wanted a name that stood on its own. Kautt says it only made sense to go forward with the name Savant.
"From a purely business standpoint, Savant has a great brand name and they've worked hard," Kautt says. "We've worked hard but they've worked harder and have created a well-known brand and it made business sense to use that brand."
---
Mentioned in this article:
---
---
Share your thoughts and opinions with the author or other readers.
---