News, Vision & Voice for the Advisory Community
Dan Skiles, Bill Winterberg and Joel Bruckenstein lent an RIA air to the 1,600-person event
January 31, 2012 — 5:38 PM UTC by Guest Columnist Timothy D. Welsh
The 2012 conference season kicked off with a bang here in Disneyland in Anaheim, Calif., with the first technology-focused industry gathering of the year held by Laserfiche, a leader in document management tecnology. (Full disclosure: Laserfiche is one of my longstanding clients.)
Showing off the user-base muscle of the firm's 30,000 customers, the Laserfiche Empower 2012 conference convened at the Anaheim (Calif.) Marriott over three days, Jan. 25 to Jan. 27.
More than 1,600 Laserfiche users, vendors, resellers, consultants and technology partners assembled to learn about the latest developments in document and enterprise content management, network with each other and find new ways to partner to help advisors become more efficient by automating paper processes. There were 200-250 people there connected to the financial advisory business. See: Laser App is showing the prosaic business form's sexy side at its San Diego conference.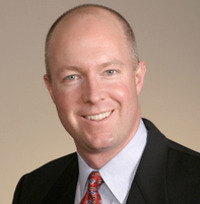 Tim Welsh, our man at Empower
2012, found the financial advisor track
flush with content.
As a pioneer in document management technology for financial advisors, Laserfiche has been a longtime supporter of the independent RIA movement, exhibiting at all major association and custodian conferences, as well as publishing many articles, white papers and industry content to help advisors harness the power of document and content management to better expand and scale their businesses.
As part of the core program, Laserfiche hosted a financial advisor track, flush with content on how some of the leading advisory firms are streamlining their back offices and building a platform for growth.
These educational sessions, events, dinners, receptions and after-hour parties were attended by a veritable "Who's Who" of the advisor industry, including Joel Bruckenstein of T3 fame, Franklin Tsung of AppCrown LLC, Robert Powell and Ed Beggs of Laser App Software, a large contingent from TD Ameritrade along with savvy users from big RIAs such as Amy Flourry of Rehmann Financial and hundreds of others.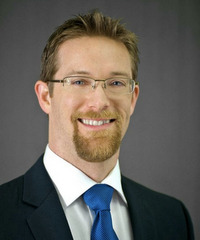 Bill Winterberg: Laserfiche is a lot
like SalesForce in that you can
customize solutions based on user needs.

The story of SSG
Dan Skiles, executive vice president of Shareholders Service Group Inc., highlighted the agenda with his session on how his emerging RIA custodian is facilitating its fast growth by streamlining the vast reams of paper inherent in processing the day-to-day business for advisors. See: A small RIA custodian in San Diego faces a new challenge: accelerating growth [updated].
"We have over one million documents in our Laserfiche system, yet we started with zero on day one," Skiles noted in explaining the benefits of adopting technology for SSG. "Just like any technology purchase decision, it is important to know that whatever system you choose be sure that it can scale with your growth."
One of the main benefits SSG has seen with its document management technology has been the ease and simplification of regulatory audits. According to Skiles, "It was such a comforting process in our recent FINRA audit to be able to answer every document request quickly through Laserfiche. That compliance comfort along with a heightened service level to our advisors makes our investment in document management technology pay for itself many times over."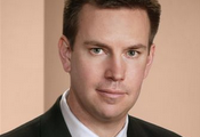 Dan Skiles: We have over 1
million documents in our Laserfiche system.

Skiles detailed how SSG has been growing rapidly and is now supporting nearly 1,000 RIAs. "What's really gratifying for us is to work with some emerging advisors and watch as they are growing their firms, often starting with no clients and then getting to $50 million and more in AUM within a couple of years."
As part of his presentation, Skiles offered up solid advice on technology best practices, such as to start with frequent processes and find ways to automate them. But Skiles counsels advisors contemplating a technology purchase decision to not just anticipate what they need today, but also to look out to the future."When we look at technology innovation, what gets us excited is not what's happening or available now in phase one, but really what will be available in phases three and four," he said.
As an example, he said, "Your client's next purchase if they haven't already bought one will most likely be a tablet-type device such as the iPad, and not a laptop or typical PC," explained Skiles. "So what's important for you and your business is to anticipate how they'll use these new devices when working with you. Which brings up very important considerations for how will your performance reports, newsletters and other client communications appear on these devices? What is your mobile strategy?"
Technology for all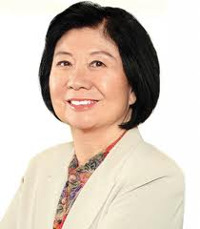 Nien-Ling Wacker: We cannot wait for
the politicians to get their act
together.
Laserfiche founder and chief executive Nien-Ling Wacker kicked off the conference and welcomed attendees with an engaging keynote session.
"We are now officially living in the information age," she noted. "As part of that, the world is moving faster and faster, therefore we must adapt or die — we cannot wait for the politicians to get their act together."
Wacker shared her view on how technology is changing and how enterprises can harness the power of document and content management through shared IT services.
"We have grown and continued to enhance the Laserfiche suite of technology. With the release of version 8.3 last November, we now have new workflow capabilities, digital signatures, along with native mobile apps for the iPhone and iPad."
To inspire the audience, Wacker shared stories about being agile with your organization and to think differently about technology. "We want to empower your organization and in order to do so, people need to share their information technology assets — make them readily available to everyone in your firm. In the old days, technology was expensive. Now it is ubiquitous, so extend these services to everyone in your firm and client base. Give everyone the tools they need to make timely, intelligent decisions about their business."
Wrangling paper
One of the more popular sessions was delivered by Ed Wright, managing director of Piedmont Trust Co., which is both a family office and an RIA. He shared the story of how his firm regained capacity by deploying document management technology. "With a family office, you never get rid of information, you just end up with lots of file cabinets. At one point, we had people sitting in the hallways because all of the offices were filled with documents, banker's boxes and file cabinets," Wright noted.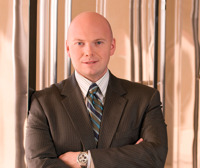 Ed Wright: At one point, we
had people sitting in the hallways
because all of the offices were
filled with documents.
Critical to Piedmont's technology plan was to use Laserfiche as "integrative middleware" with built-in workflows that allowed Piedmont to integrate its Advent system with a customized Microsoft Dynamics implementation from Salentica to create a client portal and publish documents online.
"We have over 350 family members which represent 650 accounts and our ability to share documents online, or have clients upload documents to us, has been transformational in our office. It has dramatically reduced the time and eliminated the paper-passing process we had in place for approvals and reporting. Additionally, because it is all digital, we now have substantial backup and data protection capabilities," noted Wright.
Duran Duran cover band
The gala event of the conference was held at the House of Blues in Downtown Disney, a colorful collection of restaurants, bars, and shopping located right in the heart of Disneyland. Typical tourist purchases focused on the core Disney franchises, with Mickey and Minnie pajamas the top selection.
Attendees were entertained by a concert featuring Rio, a Duran Duran cover band, while dining on barbecue and quaffing plentiful quart-size beers.
Look for many new purpose- built innovations to come from Laserfiche — now in its 25th year — and its competitors as the RIA industry continues to garner attention among the technology giants.
Timothy D. Welsh, CFP® is president and founder of Nexus Strategy LLC, a leading consulting firm to the wealth management industry and can be reached at tim@nexus-strategy.com or on Twitter @NexusStrategy.
---
Mentioned in this article:
---
---
Share your thoughts and opinions with the author or other readers.
Bill Winterberg said:
January 31, 2012 — 9:07 PM UTC
Tim,
Great job covering the Laserfiche Empower 2012 event. I really was impressed with the diversity of the conference attendees. Though Laserfiche really isn't a secret in the electronic content management space, I think few understand the program's flexibility to be customized for specific needs. Kudos to the developers for supporting a robust API!
---
---