News, Vision & Voice for the Advisory Community
The RIA power elite: Part 1 of 2
January 3, 2012 — 3:51 AM UTC by Dina Hampton and Brooke Southall
For more on this list, See: What the 10 most influential list is all about.
Since the passage of the Dodd Frank Act in 2010, the threat of an imposition of a self-regulatory organization on investment advisors has hung like a dark cloud over the mostly sunny-sided RIA industry.
As head of the IAA, David Tittsworth has been RIAs' Man in D.C. — an impassioned and eloquent voice of advocacy, resisting what seems to be the increasingly inevitable dominion of an SRO — in addition to the SEC — over registered investment advisors. See: Advisory factions steel for endgame as SEC's verdict on FINRA SRO comes down. See: Is FINRA oversight a fait accompli? It's starting to feel that way..
But far from conceding defeat, the low-key but blunt Kansan stepped up his advocacy efforts in 2011, ending the year with a bang — the December release of a study, commissioned by IAA and other industry advocacy groups, that found an SRO would likely cost at least twice as much as adequately funding an enhanced Securities and Exchange Commission examination program. See: Creating an SRO would cost 100% more than SEC exam program, study shows.
When the IAA and its compatriots broadcast those findings in a high-profile press conference, Tittsworth had sharp words for the front-runner in the SRO sweepstakes, the Financial Industry Regulatory Authority Inc.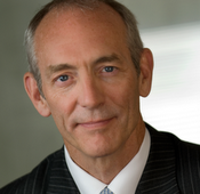 David Tittsworth: Giving the job to
FINRA would be the wrong choice
for many reasons.
"Let's be clear — enhanced investment advisor oversight is needed," he said. "But giving the job to FINRA would be the wrong choice for many reasons, including its lack of accountability, lack of transparency, weak track record, excessive costs, and its bias favoring the brokerage industry. The [Boston Consulting Group] report underscores the conclusion that the best and most efficient approach is to ensure that the SEC has enough examiners." See: Why advisors see FINRA as the devil.
Both the study and the press conference certainly got FINRA's attention: The securities regulator objected vociferously to the methodology and results of the study. See: FINRA attacks Boston Consulting Group over SRO study.
Up next
Will RIAs continue to exist as fiduciaries under current standards or exist in a bigger, more non-descript, diluted fiduciary environment with tens of thousands of brokers working to meet the same standard? Will the SEC be the safeguard with its principles-based approach, or FINRA with a more rigid adherence to rules?
As all these megaquestions keep RIAs in flux, Tittsworth is expected to analyze each development and direct forces toward the greater RIA good. He needs to do it with a budget much more modest than the opposing one financed by Wall Street. Tittsworth makes spirited statements but exercises a Midwesterner's restraint and tenor. He's a lawyer who doesn't speak in bureaucratic terms. If RIAs survive to see a better regulatory day, Tittsworth will deserve a heap of praise.
It's one thing to preside over a successful initial public offering, as Bill Crager did for his firm, Envestnet, in 2010 See: How Envestnet may use its IPO to speed growth. But in 2011, Crager accomplished an arguably more difficult task: Holding his Chicago-based turnkey asset management program together and avoiding any whiff of sophomore slump as Envestnet attempts to be the bank of managed accounts for the industry and, at the same time, a more general outsourcer of technology. Envestnet brought in about $30 billion of assets in 2011.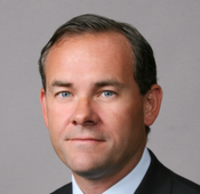 Bill Crager: Envestnet takes the burden
from the advisor's office.
In March, as part of a series of moves intended to build out its independent-broker-dealer team, and with a view toward attracting big RIAs and family office business, the company announced its hire of Sean Mullen, formerly of Fortigent, LLC. See: Envestnet to zero in on RIAs and family offices.
In August, in its first major post-IPO move, Envestnet bought Boston-based FundQuest for $24 million (the deal also erased an $18 million liability from Envestnet's balance sheet due to its previous de facto acquisition of FundQuest's distribution arm). See: Why exactly Envestnet bought an investment manager that already sat on its platform.
Jud Bergman, founder of chairman of Envestnet, says his company is looking at two types of acquisitions and plans to make deals of both varieties. Some deals will be for fellow TAMPs, like FundQuest. Others are what he calls "point" solutions that will allow it to serve advisors more broadly. See: Envestnet unbundles portfolio management software for RIAs and it won't be a sideshow.
Up next
Crager has proved that it's possible to succeed as a publicly owned company, keeping momentum going while investing capital wisely. The message to big RIAs is that the company can provide a one-two punch of TAMP capabilities and technology.
"We always aim for leadership in the markets we enter and are approaching the world of RIA reporting with that same commitment, plus a history of deep expertise," Crager said in July. "We have the scale to have a significant impact on the marketplace."
8. The RIA custodian chiefs: Bernie Clark, Mike Durbin, Tom Bradley, Mark Tibergien
The four are not, of course, one person. But taken together these industry veterans make up the bulk of the RIA custodian business. All are powerhouses, and each could easily have rated higher on this list.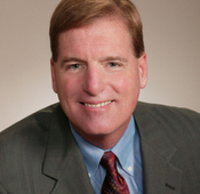 Bernie Clark: We believe so strongly
in RIAs.
As head of Schwab Advisor Services, the market leader of asset custody for RIAs, Bernie Clark deserves to be cited for his tranquility in the face of clients who can walk out the door with hundreds of billions of dollars of assets if they're in a bad mood. See: Was Schwab's letter of apology to RIAs good enough?.
Schwab and its 7,000 and advisors have traditionally had a relationship marked by smooth functioning and flashes of acrimony. In 2011, in an effort to calm the waters, Clark presided over the launch of a multimillion-dollar campaign centered on the catchphrase: "RIA stands for you" aimed at clarifying and distinguishing the role of registered investment advisors in the financial services industry. See: Schwab to pump millions of dollars into promoting RIAs as a channel.
"We believe so strongly in RIAs that we have to do this," Clark said at the time. See: After lunch with Bernie Clark, the future of RIAs seems to have no limit.
Under his leadership, the unit of San Francisco-based Charles Schwab & Co. gained nearly 1,000 RIAs in 2011. See: Schwab Advisor Services is nearing $800 billion of RIA assets but analysts are split over whether it can continue to dominate.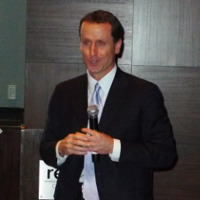 Mike Durbin: We're going after the
largest teams and getting them.
Mike Durbin spent 2011 settling into his third year as chief of Fidelity's RIA custody unit and, in doing so, establishing a welcome sense of stability.
More importantly, Durbin continued to position the custodian, with $500 billion under administration, as a magnet for big wirehouse breakaways, making strides in improving the firm's practice-management team, customer services and technology platform. See: Mike Durbin is putting his stamp on Fidelity as an RIA custodian for asset-flush breakaways.
"We're not in a business where we want to end up with the most number of clients," Durbin said in October. "We want to have the largest clients with the most assets. We're going after the largest teams and getting them."
The big-game-hunting theory seems be working for the unit; in July, a study from Aite Group called Fidelity the "fastest-growing player in the RIA custody arena."
Tom Bradley, the longest-tenured RIA custody head, made his mark in 2011 by taking TD Ameritrade Institutional to the next level, making it a bona fide contender in the business with his strategy of taking on clients of all sizes.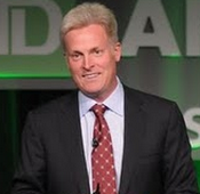 Tom Bradley: We can handle every
[asset group] and we handle
it incredibly well.
"We can handle every [asset group] and we handle it incredibly well," he said in October.
To be sure, with approximately $133 billion of total assets under custody and over 4,000 RIAs using its platform as of October, TD still has a lot of work to do to catch up with Schwab and Fidelity. But under Bradley's leadership, the company continues to stretch beyond its role as a niche player for smaller RIAs to one of being an all-purpose custodian.
Assuming the helm of Pershing Advisor Solutions in 2007, Mark Tibergien was a man with a plan, and an ambitious one at that: To entice mammoth-but-entrenched RIAs from the top three custodians by emphasizing his firm's business-to-business approach and to become those RIAs' primary custodian.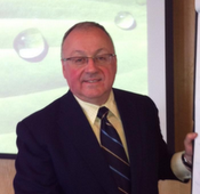 Mark Tibergien: We made a major
departure from the retail-based discount brokerage
firms by emphasizing our B2B approach.

In 2011, Tibergien hewed to that goal, working to bring a service culture to Pershing while continuing in his role as the standard-bearing practice-management guru for the RIA business. See: Tibergien uses brutal honesty to captivate big Schwab RIAs and others at San Francisco event.
"We've refined our strategy to focus on professionally managed, growth-oriented advisory firms that serve clients with complex lives," Tibergien said in July. "The fact that most of these firms use alternatives assets is a good example of our institutional orientation over retail brokerage." See: What headway Pershing's RIA unit is making after four years under Mark Tibergien.
The strategy appears to be paying dividends. As of July, Pershing had $93 billion of RIA assets and 654 RIAs using its platform, up from $74 billion and 530 RIAs using its platform in March 2010. See: Mark Tibergien is making Pershing an industrial-strength custodian with an RIA service touch.
Up next
The Big Four aren't the only custodians vying for RIA business. This year saw a spate of smaller companies making strides. See: A peek inside the rising RIA custodians fighting to overtake the Big Four. See: National Advisors Trust gets busy Northern Trust-ifying the RIA business, minus the big fees.
7. Mike and Ryan Alfred, founders, BrightScope, Inc.
Including the Alfred Brothers on this list will no doubt provoke the ire of some RIABiz readers as the San Diego-based entrepreneurs are not without controversy. They first succeeded by publishing reams of information about 401(K) plans on their website. And some advisors didn't like their system of criticizing the plans. Other said it was a case of wanting to kill the messenger.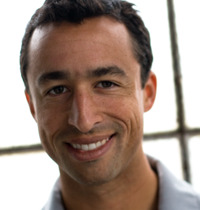 Mike Alfred: Building out the Advisor
Pages database is one of our
key initiatives for 2012.
In 2011, the Alfreds turned their guns on RIA practices. In April, BrightScope caused an uproar when it launched Advisor Pages, a database of nearly 450,000 advisors with information culled from SEC and FINRA websites presented in user-friendly form. See: BrightScope sticks to its guns as it responds to outspoken critics of its Advisor Pages.
When advisors and compliance officers cried foul, citing inaccuracies, the Alfreds announced that they would allow advisors to make basic changes in their listings, gratis. See: Under fire, BrightScope says it will allow advisors to update simple information for free.
Then, just as the furor over Advisor Pages was dying down, the brothers shook things up again with the announcement of a new online section that would let consumers themselves write reviews about advisors — a concept akin to popular consumer websites like Yelp or Tripadvisor.com. See: BrightScope to launch Yelp-like reviews, putting advisors under the consumer microscope.
In October, BrightScope announced that it was delaying the launch of the consumer reviews even as competitors were picking up on the idea See: Third-party advisor review sites vie for attention from investors and advisors.
Up next
"Although we're still planning on releasing [consumer reviews] in 2012, there is no specific timeline yet," Mike Alfred says, adding that a Q&A section will be officially launched in January. "Building out the Advisor Pages database is one of our key initiatives for 2012," he says.
As the Alfreds very openly strive for an IPO, they are likely to hone their processes — albeit with some omelet-producing broken eggs — and add energy to an advancing RIA business. Like them or not, they are influencing the RIA business by creating tools for registered investment advisors to win legacy 401(k) business away from brokers. They are also empowering consumers to make educated choices about what advisors to choose. The Alfreds have put the conversation about consumer reviews — and whether they will move the industry forward — front and center on the RIA agenda.
6. Andrew Salesky, senior vice president, Schwab's Independent Branch Services
Andrew Salesky was the force behind one of the most talked-about — and suspenseful — stories of 2011 — Schwab's plan, announced in February, to establish independent franchises by putting his firm's precious brand into the hands of non-Schwab people. See: Why Schwab is embracing a franchise-like strategy to fast-forward branch growth.

Andrew Salesky: The idea of franchising
has been discussed for years.
"The idea of franchising has been discussed for years," Salesky said at the time. "It's come up many times in the past. The timing is right. We felt we were under-distributed with our company branches and we wanted to accelerate our distribution growth."
But as the seasons changed, there was only silence from Schwab's San Francisco headquarters about the franchise plan.
Then in December, beating the calendar to year's end by just a couple of weeks, Salesky announced the opening of the first Schwab independent franchise. Mary Murphy, a former teacher and wirehouse advisor, had stepped forward, establishing a branch in Nashua, N.H. See: And they're off! Schwab opens the doors to its first independent franchise … in New Hampshire.
Up next
The jury is out as to the effect Salesky and the branches under his charge will have on RIAs — they have an equal chance at competing with RIAs, referring business to them from unharvested regions of the United States or employing RIAs who need that extra bit of structure provided by a franchise arrangement.
There's been no lack of speculation among advisors and industry observers on the topic. In June, Joe Duran, head of United Capital Financial Partners (see the conclusion of the Top Ten list tomorrow) was convinced that independent advisors should view Schwab's franchises as a competitive threat, going so far as to say, "The average independent advisor where Schwab puts one of these franchises will probably view it as no big deal, but they're sitting like the frog in boiling water."
And Timothy Welsh, president of Nexus Strategy, seemed to put his finger on the challenge Schwab faces with this comment: "It's not like McDonald's, where everyone can do it. Financial services is so much different because every customer is different." See: Five recent articles that show the RIA business just keeps hitting milestones.
But in spearheading Schwab's efforts at developing franchises, Salesky may find a way to solve an intractable problem for his company by extending its retail brand without taking on unsupportable overhead and an unwieldy management challenge. Corporate branches may demand too much company capital and management bandwidth and still not end up as exciting places for investors to walk into, while the franchises could turn into a go-anywhere concept blessed with entrepreneurial energy that can be felt from the lobby on in.
An early verdict was returned from a recruiter in these pages recently. Initially skeptical, Fred St. Laurent, after doing some research and speaking with Murphy, seemed won over.
"A number of smart brokers are going to see this as one of the best deals on the street," he says. See: What one recruiter learned about Schwab's franchises after talking to Mary.
That jibes with Salesky's forecast.
"Given the level of interest we've seen and the quality of candidates, we're very optimistic with the ability to build this model," he says.
For our top five, see: The 10 most influential figures in the RIA business going into 2012, Part 2.
---
Mentioned in this article:
---
---
Share your thoughts and opinions with the author or other readers.
---